The 7 Best Total Wireless iPhone Reviews
Are you under a tight budget and tirelessly looking for an affordable iPhone provider? Total Wireless got you covered. The Company is a low-cost cell phone service provider that may be able to cut your current bill in half as well as provide you with cheap hot phone deals.  However, Total wireless iPhone smartphones have considerably lower rates and are contract-free.
The TracFone-owned provider is a mobile virtual network operator (MVNO) that depends solely on Verizon's cell towers to provide subscribers with the same comprehensive coverage at a fraction of the price. Additionally, Total Wireless extends the availability of low-cost cell phone service plans to consumers who have higher cellular usage requirements than the inexpensive options that are through TracFone.
However, for the costly phones like iPhone, Total Wireless also does monthly installment phone and plan deals with discounted prices compared to major mobile network wireless providers. The customers can buy brand new phones with an installment plan, plus reconditioned or refurbished phones are sold at lower prices. Also, you can bring a Total wireless compatible phone and purchase a service plan of your choice.
Read our related article on the Cheapest Place to Buy an iPhone! Save money and get the phone you want at these affordable locations.
Can You Bring Your Own Phone at Total Wireless?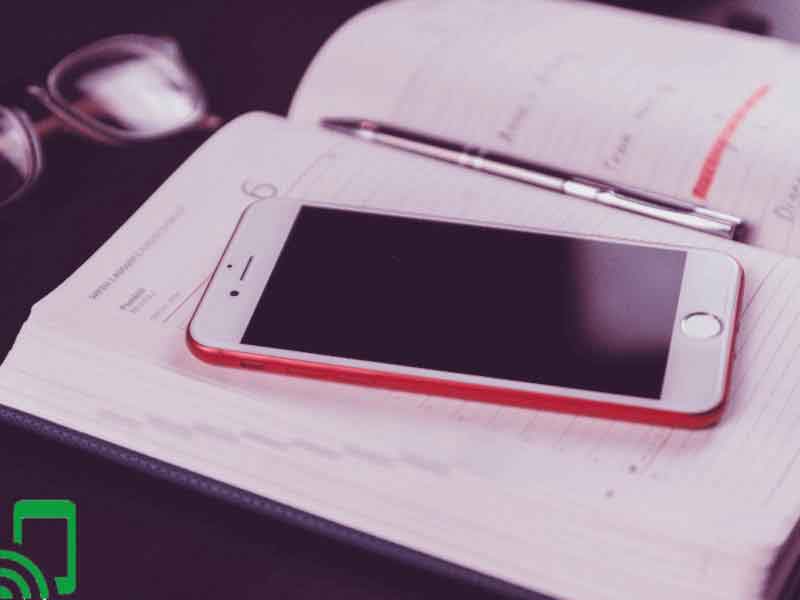 Basically, you can purchase Total Wireless plans to use with an existing phone. Alternatively, you can separately purchase an unlocked phone through the Company's BYOP (Bring Your Own Phone) program. That said, you can buy a CDMA Activation Kit, and select a service plan. However, only the CDMA compatible phones can work with the Total Wireless network.
Interestingly, Total Wireless bring your own phone model is cost-effective as the provider does not own their own network company. What happens, there are business agreements in place with mobile network operators for wholesale plans packages sale. Total Wireless is a reseller of smartphone plans for iPhone and Android phones that are free of contract.
Read More: How to See Blocked Messages On iPhone. Here's what to know about blocked contacts and messages.
What Are Some of The Plans Does Total Wireless Have?
This Total wireless carrier offers many single and Total Wireless family plans that enable the members of the family to enjoy unlimited mobile plans. The Company recently added the unlimited plan that offers 25GB of high-speed data for $50 a month.
You can also enjoy the unlimited text, talk, and 5GB of data plan that costs $35 a month or $33.20 with auto-refill, plus taxes and fees. However, for consumers who use Wi-Fi at home and work, the 5GB data plan is probably the best choice. Customers can also buy 5GB of add-on data for $10 that rolls over from month-to-month.
What Are the 7 Best Total Wireless iPhone?
Total Wireless guarantees the best value in wireless services with affordable, no-contract nationwide service coverage. The consumers can choose from a variety of Total wireless phones for sale and plans that works for their lifestyle without necessarily signing a contract or deal with hidden fees.
However, all Total Wireless prepaid plans are inclusive of unlimited talk and text, and some plans now support mobile hotspot. The plans have no hidden costs or extra charges and come with different pricing for each data package; hence you can choose the data plans depending on your need. The following are the best Total Wireless iPhone.
Read More: How to Get an Apple Payment Plan with Bad Credit. Learn everything you need to know in this comprehensive guide!
1. Apple iPhone 11, 64GB, Black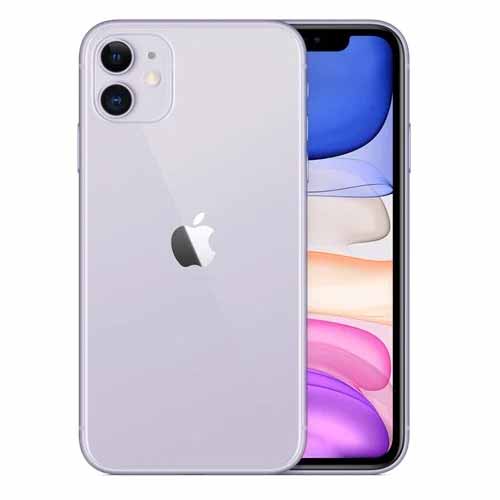 Apple iPhone 11 renewed has a new 12MP dual-camera system that captures more of what you see and love. Besides, it has the fastest A13 Bionic chip ever witnessed in a smartphone that boasts higher performance plus 4GB RAM for supporting application running.
The all-day 3110mAh battery capacity lets you do more and charge less with the support of 18W charging abilities. Besides, it employs a 6.1″ IPS LCD screen with 326ppi that offers an immersive viewing experience, and for security enhancement, it contains the Face ID technology.
Besides, this iPhone has the highest‑quality video in a smartphone, so your memories look better than ever with the 4K recording mode. You can sufficiently store what matters using the 64GB internal storage.
PROS
High battery capacity
Wireless charging
IP67 dust and water resistance
Supports 4K video recording
Elegant and stylish design
2. Apple iPhone XR,64GB, Coral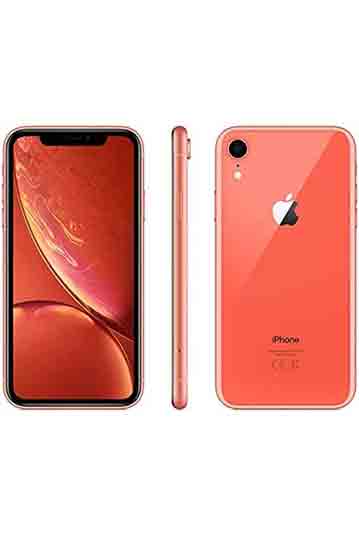 Apple iPhone XR is a Dual Sim Card and factory unlocked smartphones compatible with most GSM carriers. However, the iPhone XR has a single 12MP f1.8 camera on the back with OIS and quad-LED two-tone flash. The camera is capable of recording videos in up to 4K at 60fps.
Also, the front camera system has a single 7MP f2.2 camera and records a 1080p60 video. The phone packs 3GB RAM with 64GB of internal storage. The iPhone XR is IP67-rated for dust and water resistance, meaning it can withstand water submersion at a depth of 1metre for 30 minutes.
The iPhone XR has the most extended battery life with a non-removable Li-Ion 2942mAh battery that is 15W fast charging. Additionally, the operating system has iOS 12, upgradable to iOS 13.5, with a chipset A12 Bionic for a stable performance.
PROS
Colorful 6.1 inches display
Dual sim functionality
Better battery life and wireless charging
High-quality photos and videos
Speedy performance
3. Apple iPhone 7, 32GB, Black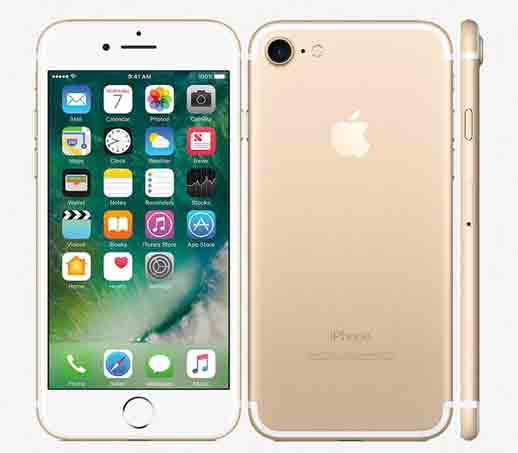 Apple iPhone 7 is a renewed phone that is fully unlocked and compatible with any carrier of choice. This device has the brightest, most colorful display with 4.7 inches with a resolution of 750 x 1334 pixels. Besides, it's a LED-backlit IPS LCD screen with an RGB matrix and also its 3D Touch-enabled.
The IP67 certified water-resistant is built with Gorilla Glass Corning with an aluminum framing. The iPhone 7 features a decent 12MP camera with a brighter aperture of f/1.8 that captures brilliant photos. Also, it is capable of recording 2160p videos at 30fps, 1080p capturing at 30 and 60 fps.
The slow-Moson videos can be recorded at 1080p at 120 fps or 720p at 240 fps. The new-generation A10 Fusion chip, quad-core CPU, gives exceptional performance.
PROS
Thin and lightweight
Fast performance
Impressive LCD with color calibrations
High-quality camera
Has a time-lapse recording mode
4. Apple iPhone 8, 64GB, Black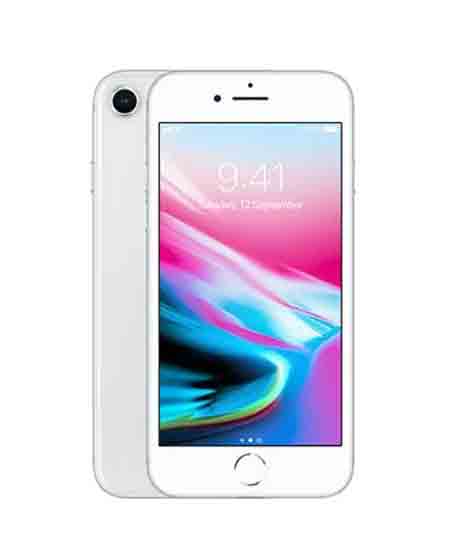 The above phone is a renewed iPhone model that is locked in the GSM network and is only compatible with GSM carriers like AT&T, T-Mobile, and Metro. However, it packs fantastic features, including a 4.7″-inch display with 750 x 1334-pixel resolution.
The screen shows minimal cosmetic damages and looks like new when held at hand length. The memory packs 2GB RAM and 64GB of internal storage. Additionally, the iPhone 8 comes with a fixed Li-Po 1,821mAh battery, with a new energy-efficient Apple A11 Bionic chip.
The camera features 12MP resolution with an optically-stabilized sensor that sits behind the f/1.8 wide lens and a front-facing 7MP camera. Also, you can record 4K videos at 60 frames per second.
PROS
Has Wi-Fi, NFC, and Bluetooth connectivity
All glass new design
Wireless charging
Impressive 4K videos
Affordable
5. Apple iPhone X, 64GB, Silver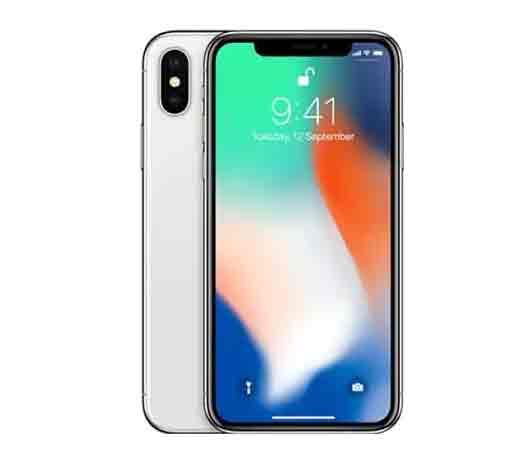 The Apple iPhone X is a fully unlocked refurbished smartphone that features a stainless-steel frame with Gorilla Glass front and back. Besides, it has an IP67 rating, meaning that it can stay at a depth of 1metre for 30 minutes in water.
The iOS operating system gets powered by Apple's A11 Bionic processor with 3GB RAM for supporting the smooth running of applications. Moreover, the phone gets backed by a 2716mAh battery guaranteed to have 80% battery health.
The brilliant 5.8″ Super Retina OLED touchscreen display that offers seamless viewing. Besides, the dual 12 MP rear camera with Quad-LED dual-tone flash captures excellent photos, HDR video and has 7 MP front camera for beautiful selfies.
PROS
Durable and stylish design
GPS enabled
Dust and water resistance
Wireless charging
Connects to Wi-Fi, Bluetooth, and NFC
6. Apple iPhone 8 Plus, 64GB, Gold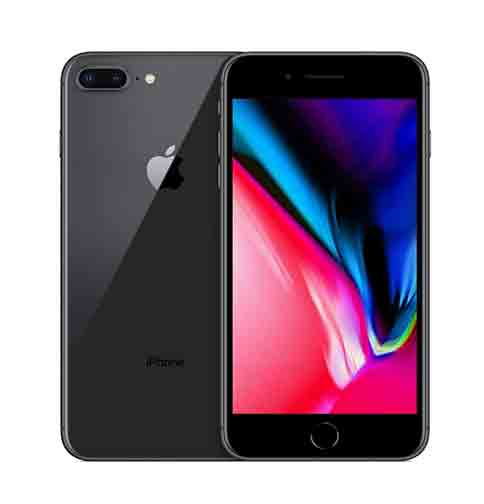 Apple iPhone 8 plus is fully unlocked, refurbished, and compatible with any carrier of choice. The display on the iPhone 8 Plus is a 5.5 inch with 1080p resolution and has a LED-backlit IPS LCD screen with RGB matrix, and supports 3D touch. Besides, it comes with a non-removable Li-Po 2,691mAh battery, which is about 7% less than that of the iPhone 7 Plus.
The phone has numerous wireless connectivity, including the latest Wi-Fi and Bluetooth 5.0 version. Besides, the camera system has a dual-12MP wide lens plus a telephoto camera setup that captures epic photos. The Apple iPhone 8 Plus brings new video recording modes, which are 4K at 60fps plus 1080p at 240fps with optical image stabilization.
PROS
Above-average battery life
Robust performance
Rigid body frame
Superb low light images
4K video recording
7. Apple iPhone 7 Plus, 32GB, Black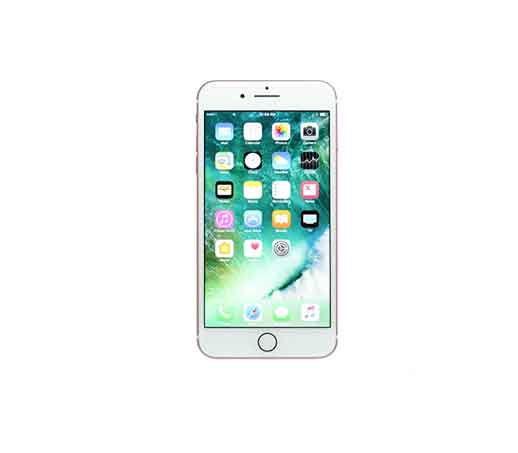 This phone is fully unlocked and can work with any carrier of your choice. Besides, the display on the iPhone 7 Plus has a size of 5.5 inches with LED-backlit IPS LCD screen that is 3D touch-enabled and a resolution of 1080p. The non-removable Li-Po 2,900mAh battery, get tested and confirmed to have 80% power capacity to the new one.
Also, a new-generation A10 Fusion chip, a quad-core CPU, with two high-performance cores running at 2.34GHz and two power-saving ones, runs the phone smoothly and faster. Plus, the camera features a wide-angle lens 12MP camera, a telescope camera that captures lovely images under low light. The storage capacity has 3GB RAM for applications and 32GB internal storage for photos and other multimedia contents.
PROS
Longer battery life
Low-performance camera
Strong built quality
Powerful performance
Affordable
Bottom Line
iPhones are among the best and quality phones that have a considerable price tag. Fortunately, if you have been eyeing any of the above Apple iPhones models, you can easily own one. Total Wireless brings these phones with cheap prepaid plans packages that suit individual needs with no hidden costs or monthly bills. These phones are sold renewed at a throwaway price and have the same functionality and performance as the new models. Follow the provided link to order yours while stock lasts.