How to Get an Apple Payment Plan with BAD Credit (GUIDE!)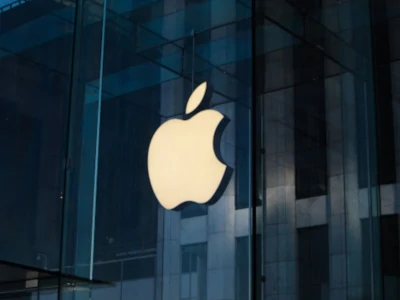 Want to own an Apple product, but are intimidated by the high price tag?
You don't need to worry, there's a way to finance Apple products without paying a high down payment.
With an Apple Card, it is easier than ever to finance your next Apple purchase with affordable, interest-free monthly installments, even if you have a bad credit score.
This Apple payment plan makes bad credit a thing of the past and keeps Apple products accessible to everyone.
What is the Apple Card Monthly Installment Plan?
The Apple card monthly installment plan is a financing plan to help you buy your favorite Apple products with easy monthly installments at 0% APR.
You can use this Apple payment plan with bad credit to help improve your credit score as you make payments on time.
The benefits you get when you choose to pay with an Apple card are as follows:
Interest-Free financing
Low-monthly installments
Trade-in your previous device and pay even less in monthly installments  
No hidden or annual fees on the card
3% daily cashback. For every product you purchase using the Apple card, you get 3% cashback upfront.
The cash is deposited to your Apple Cash card in your Apple wallet app. You're free to use this amount whenever and however you like. 
Can You Get Apple Financing with Bad Credit?
When you enroll for a credit card, your FICO score is checked by the lending company. The FICO score consists of the following information:
Your payment history
Your current debts
Length of credit history
New credit accounts and inquiries
Your credit mix
All of this information is collected to create a FICO score that showcases how good or bad your credit history is. 
As with any other credit card, applying for an Apple credit card also takes into account your FICO score. Apple credit uses the FICO 9 scoring model to determine creditworthiness.
The FICO 9 model has a score range of 300-850. The FICO score that you need for an Apple credit card approval is 660.
Although, there have been instances when the customers have been accepted with a score of 640, 600, or slightly below. 
Keep in mind that a higher FICO score ensures a better chance of approval. The Apple payment plan takes bad credit into account, but it is better financing than many other options.
You must also note that a history of multiple missed payments, and overextended credit lines can cause a hindrance in your Apple Card Monthly Installments usage.
What Apple Products Can You Buy with the Apple Card?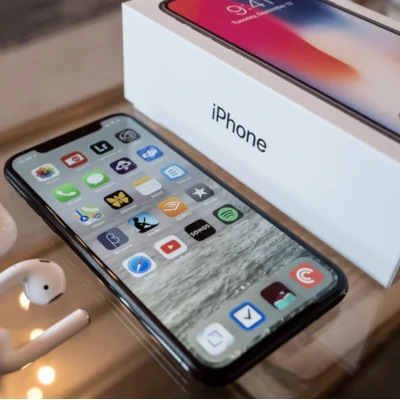 There's a list of different products that you can buy at 0% APR if you choose to pay through an Apple Card.
This Apple payment plan for bad credit still gives you 0% APR if you're approved with a low credit score.
If you choose to pay the amount upfront with your Apple Card, you won't be eligible for the 0% APR and will be subjected to standard APR charges.
The list of available products and their monthly payment plan with Apple Card is as follows:
iPhone – From $399 or $16.62/month, for 24 months with trade‑in.
Mac – From $999 or $83.25/month for 12 months.
iPad – From $329 or $27.41/month for 12 months.
Apple Watch – From $199 or $8.29/month for 24 months.
AirPods – From $159 or $26.50/month for 6 months.
Apple TV 4K – From $179 or $29.83/month for 6 months.
How Do I Get My Apple Card?
Applying for an Apple Card is a fairly simple process.
Just follow the steps given below and you're good to go:
Go to the Wallet app on your Apple device
Tap the "+" sign
Then choose the "Apply For Apple Card" option
Confirm the required details, and accept the terms and conditions
Confirm the application
If your application gets approved, the Apple Card will immediately be added to your wallet app, and you can start using it instantly to make desired purchases.
You can also request the titanium debit card which will be delivered to you later.
Apple Card Application Requirements
You must be a US citizen or US resident and have a valid US residential or military address
You must be 18 years of age or older
Your Apple device must be updated with the latest operating system
Sign in to iCloud with your Apple ID
You should complete the two-factor authentication using Apple ID
How to Make Purchases Using the Apple Card?
You can use your Apple card to make payments in-store or online.
In-store Purchases
For a store that accepts Apple Pay, you can pay for your purchased item using your Apple Card in the given manner.
Double-click the side button on your iPhone
Complete the authentication step
Hold your iPhone over the card reader
The transaction will be completed automatically
Online Purchases
To make an online purchase using Apple Pay, simply select the Apple Pay payment option at the time of checkout.
Then press the side button on your iPhone and complete the authentication process. The transaction will be successfully completed.
The Apple Pay option is also available for Mac, Apple Watch, and iPad.
How to See Your Apple Card Monthly Payments?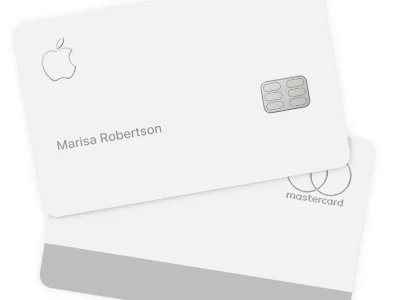 You can view your Apple Card Monthly Installments in the Wallet app by following these steps:
Open the Wallet app
Tap on the Apple Card
Tap the three-dot button for more options
Tap on "Monthly Installments"
If you have multiple installment plans active, tap on the one you want to see
If you want a more in-depth view, tap on the "Total Financed" option
The above steps can also be used to view your monthly payment history. 
How to Pay Your Monthly Installments?
Paying the required monthly amount by the due date ensures that you don't have to pay any interest. 
To Make Your Monthly Payments:
Open the Apple Wallet on your iPhone, select Apple Card, then tap the "Pay" icon
Your monthly balance will be shown by default, and the (payment screen) wheel will turn green
Tap "Pay Now" to make an immediate payment or "Pay Later" to choose a later date
Set-Up Automatic Recurring Payments
If you want to automate your payments:
Open Apple Wallet, tap the Apple Card icon and then tap on the three dots to see more options
Next, tap the "Schedule Payments" icon, tap "Continue," and then select "Pay My Bill," and then tap "Next"
Select your preferred date for payment each month and verify with Touch ID, Face ID, or your passcode
What to Do if You Want to Pay Early for an Installment?
If you would like to pay extra on your monthly plan, you will first have to pay all of your remaining Apple Card balance.
Then, if you want to pay any further amount towards your installment, choose the "Pay Early" option.
Paying Early:
Open the Wallet app, and select "Apple Card"
Then, tap on the three-dot button for more options
Select the "Monthly Installments" option
If you have purchased multiple devices, you'll see multiple outstanding monthly installment balances listed
Choose the "Pay Early" option and continue
Select the amount you want to pay, and then choose from the options "Pay Now," or "Pay later"
Then, follow the instructions as provided on the screen to finish your payment
Note: If you have more than one monthly installment, the extra payment is applied to the earliest outstanding installment. 
If you miss a monthly installment, no fee or interest is charged. However, to maintain a good credit history, pay all your monthly installments on time. 
Can You Buy More than One Device Using an Apple Card?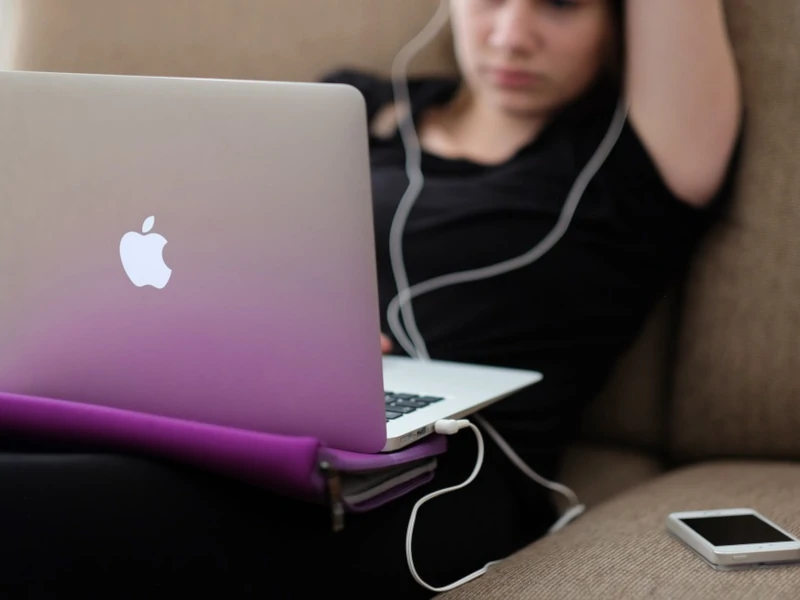 Yes, you can buy more than one device with your Apple Card. For each new device that you buy, there is a separate installment plan.
The total installment amount is deducted from your Apple Card Balance.
The number of devices that you can buy using Apple Card monthly installments only depends upon the credit on your Apple Card.
The higher your credit balance, the more devices you can buy.
Are Taxes and Shipment Included in Your Monthly Installment?
No, the taxes and shipping are charged separately from your Apple Card, and a variable Apple Card APR is applicable to taxes and fees.
When Do Monthly Installments Start?
Your first installment is billed at the end of the same month the device is shipped to you or you buy it at an Apple store.
All further installments are billed at the end of each month for the length of the installment period.
Can You Return Your Device During the Installment Period?
When you return a device bought through the Apple Card, all further installments are canceled, and you're charged for the 3% Daily Cash you received through your Apple Card. 
The amount you had already paid in the previous installments is credited to your Apple Card. 
What if I Trade in My Old Device?
When you trade-in your old device, the price of your old device is deducted from the total due payment.
The new payment amount is then divided by the period for which you'll be paying the installments.
What is the Daily Cash?
The 3% Daily Cash is credited to your Apple Cash account when you buy an Apple product using Apple Card Monthly Installments. 
You receive the cash when your device is shipped or when you buy it at an Apple Store. 
You receive the 3% Daily Cash on the total amount of your product including the taxes and shipping.   
The Apple payment plan ignores bad credit for dispensing Daily Cash. If you use your Apple Card for purchasing Apple products, you get the Daily Cash regardless of your credit score.
Is a Credit Check Necessary for Apple Financing?
Yes, if you want to utilize the Apple card, your credit history and FICO score will be determined for approval or denial.