Does Mint Mobile Have Hotspot? (SAVE CASH On Data!)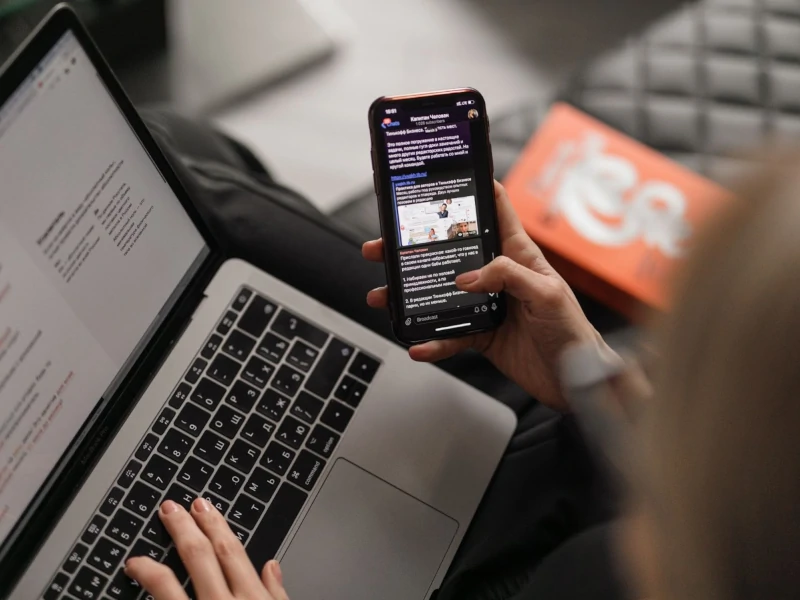 Mint Mobile is a MVNO (Mobile Virtual Network Operator) that operates on the T-Mobile network and provides outstanding coverage across the US for pennies on the dollar.
It has a number of attractive data plans and is a great choice for many happy customers. Long-term plans come in 3-month, 6-month, and 12-month packages with fees paid upfront. 
We get a frequent question when we suggest switching to Mint Mobile. Does Mint Mobile have a hotspot so you can share your mobile data with other devices and save money?
We're happy to say that Mint Mobile does have hotspot service that works great, and we'll tell you how to use it.
Can You Use Mobile Hotspot with a Mint Mobile Plan?
Does Mint Mobile have hotspot access so you can share data? Mint Mobile allows users to share data with other devices by using a cellphone as a wifi hotspot.
This is a cheap way to get internet access for additional devices and deducts the GB used from the data plan.
A mobile hotspot is a feature where you can share your phone's mobile data with other devices through a physical device or your mobile's in-built feature.
Mint mobile offers a hotspot feature with all of its plans without any extra charge. The hotspot data used is subtracted from your monthly Mint data plan.
To use the hotspot feature, simply have a valid Mint plan and an unlocked phone. 
The feature comes in pretty handy when you do not have a wifi connection and would like to share your data with friends, family, or work colleagues.
It also allows you to share your data with your other devices, saving you from purchasing additional internet access.
Mint Mobile Data Plans (with a Hotspot)
Mint Mobile offers a range of different data plans to choose from.
You are free to select any of the following data plans, depending upon your usage needs.
Data Plans
4 GB per month
10 GB per month
15 GB per month
Unlimited (this includes 35 GB of high speed 4G LTE/5G data and a reduced speed thereafter)
If you reach your chosen data limit, you can purchase a one-month add-on for your data. The one-month data plan cannot be carried over to the next month.
How Much Does the Add-on Cost?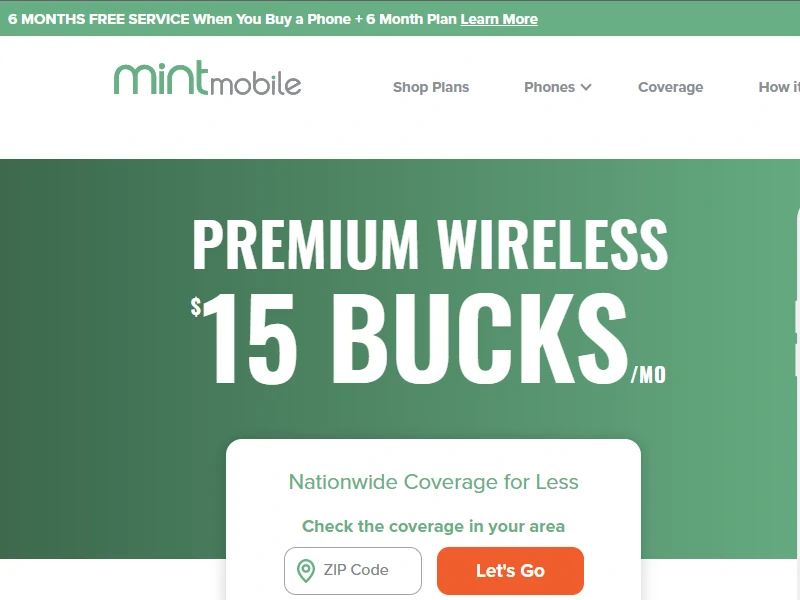 There are two types of add-ons available depending upon your data package. If you're subscribed to the 4GB, 10GB, or 15GB Mint Mobile plans, you'll get the option to add 1GB for $10, or 3GB for $20.
If you're subscribed to the Unlimited Plan you get the following add-on options: 5GB for $15, or 10GB for $20.
What's in the Mint Mobile Unlimited Data Plan?
First of all, to purchase any of the mint mobile's data plans, you need to select a plan cycle. This ranges from 3 months, 6 months, to 12 months. 
For the 3-month unlimited data plan, you can enjoy the following perks for only $30/month (as a new customer):
Unlimited talk and text nationwide
Unlimited data (reduced speeds after 35GB of usage)
5GB of mobile hotspot
Free international calls to Mexico and Canada
WiFi calling and text
You can bring your own unlocked phone
3-in-1 SIM Card Kit or eSIM (for eligible devices)
3-month Plan Pricing (for New Customers)
Mint Mobile offers the following data volumes and prices:
4 GB/month for $15 month ($45 over 3 months)
10 GB/month for $20/month ($60 over 3 months)
15 GB/month for $25/month ($75 over 3 months)
Unlimited Plan: 35 GB/month for $30/month ($90 over 3 months)
Does Mint Mobile Have Hotspot Plans with a Data Cap?
Yes, the mint mobile hotspot is capped at 5GB for the unlimited plan.
The 5GB data for the mobile hotspot is renewed every month, and there is also an option for adding to the mobile hotspot data.
Can I Add More Hotspot Data on Mint Mobile?
When you reach the 5GB data limit for hotspot on the unlimited plan, you can add more GBs to your data plan using any of these 3 easy ways:
Add Data Through The Mint Mobile App
Go to the mint mobile app and select "Buy More Data" from the menu. 
Add Data By Messaging Mint Mobile
Message "UPDATA" to 6700 and follow the instructions on the screen.
Log In To Mint Mobile Online
Go to mintmobile.com/login and log into your mint mobile account from the top menu. Then click UPDATA.
Note: If you only need more hotspot and not more data, consider getting the 15 GB data plan where you can use all your data for the hotspot.
To add to your existing data you must have credit in your mint mobile wallet.
What Happens after the New Customer Period Is Over?
After the 3-month period is over, you'll need to renew your plan through the Mint Mobile app. The renewal process includes:
Choosing the Duration of Your Plan
You have to choose from 3 months, 6 months, and 12 months plans.
Choose Your Data Amount
Depending on your data usage in the first month, choose an amount that suits your needs. 
For existing Mint Mobile users, the Unlimited Plan has the following pricing:
3 months – $120 at $40/month
6 months – $210 at $35/month
12 months- $360 at $30/month
Note: the amount for the plan has to be paid at the beginning of the cycle you choose. 
How Do I Turn on My Mint Mobile Hotspot?
Activating and sharing your mobile hotspot with other people is pretty easy.  We will explain how below for Android and iOS.
Mobile Hotspot for Android
Go to the Settings app
Select Network and Internet
Tap on the Hotspot and Tethering
Choose the Wifi Hotspot
Turn the hotspot on
Mobile Hotspot for iPhone
Go to the Settings app
Tap on the Cellular Data
Select personal hotspot
Turn the hotspot on
To use your device's mobile hotspot on another device or share, go to that device's wi-fi and search for a wireless network, choose your phone's hotspot, and enter your personal hotspot's password to get connected.
Do Mint Mobile Plans Work with All Phones?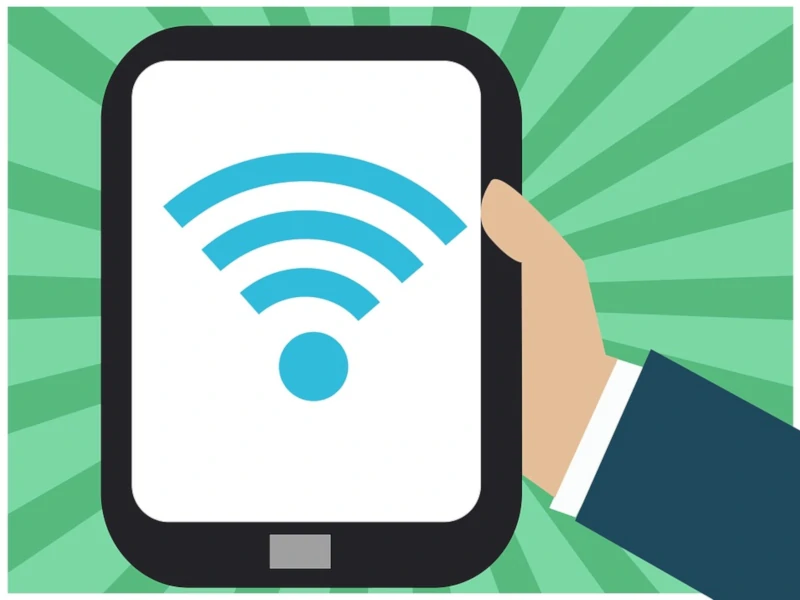 Mint Mobile services will work with any unlocked GSM phone which has been paid off in full and released from your existing carrier. You can also purchase unlocked phones online and bring them to Mint Mobile for service.
To see the most popular phones that are compatible with Mint Mobile, check out What Phones Are Compatible With Mint Mobile?
Don't see your phone on the list? Check your phone's compatibility by entering your IMEI on Mint Mobile Compatible Phones (Mint Mobile website).
Advantages Of Choosing Mint Mobile
Attractive savings
Keep your old number (or buy a new one)
Keep your old phone (unlocked) or buy a new phone from Mint Mobile or a different vendor. The new phone must be unlocked.
Operates on the T-Mobile network so you get high-speed, reliable coverage.
Does Mint Mobile Have a Refund Policy?
Yes, if you are not satisfied with your Mint plan, they have a 7-day refund policy. All costs (including tax) will be refunded. Shipping charges are not refunded.
Can You Buy More than One Plan a Time?
You can buy up to 4 plans per order, though each phone and plan will require a separate activation.
Can I Switch from a Physical SIM to an eSIM?
Yes – if you are an existing customer with a physical Mint SIM – you can easily switch to an eSIM, provided that your phone is compatible (with Mint eSIM)  and unlocked.
Can You Buy Phones Directly from Mint Mobile?
Yes, you can buy mobile phones directly from the Mint Mobile website. Some current phones are:
Apple iPhone SE (3rd generation)
ONEPLUS N200
Apple iPhone 13 Mini
Apple iPhone 13 Pro Max
Samsung Galaxy A02
Google Pixel 5a
Apple iPhone 12 Mini
Want to get a detailed overview of the best Mint mobile phones? Check out The Best Mint Mobile Phones.