The 7 Best Mint Mobile Phones
At a time when the average American is paying 65 dollars a month for wireless service, a cheaper but still reliable option is always more than welcome, and Mint mobile may be just that for you. That is their mission as put by Ryan Reynolds who purchased an ownership stake in the company in November 2019 and was "excited to champion a more practical approach to the most essential technology", as he said in a statement. The partner that with mint mobile phones and you've got a deal you can take to the bank.
Mint mobile is a Mobile Virtual Network Operator (MVNO), that operates on the infrastructure of T-Mobile. MVNOs do not own the infrastructure over which they operate and can sell no-contract cell phone plans at a cheaper price because; they buy in bulk and can negotiate for good prices, and they do not have high operating expenses since they do not own the infrastructure they use. Mint mobile takes this a level further and makes their phone plans even more affordable by selling their plans in packages of three, six, or twelve months. After all, if you can buy household items in bulk, what's stopping you from doing the same with wireless service?
T-Mobile, the carrier's infrastructure on which Mint mobile operates, has some of the best upload speeds in the market and coverage in most of the United States. To use Mints' service, you will need to have a mint mobile compatible phone, i.e. one that operates on a GSM network. An unlocked device will work just fine, otherwise, you may want to make sure that your phone is not locked only to CDMA networks.
Why choose Mint wireless?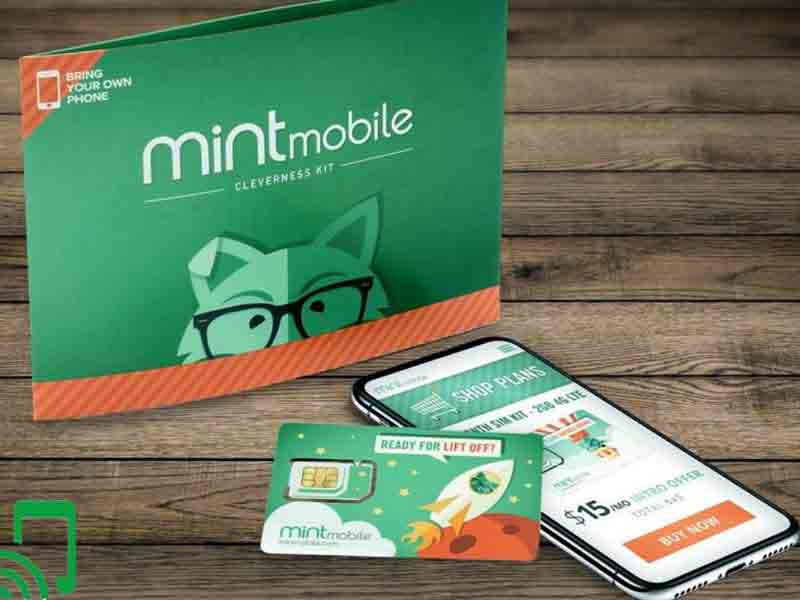 i) No contract
More and more people are getting wary of getting into contracts with wireless service providers as they sometimes carry penalties for terminating service and limit your freedom. This is not a problem with Mint mobile whose services are pre-paid therefore voiding the need for a contract.
ii) Cost
Despite MVNO's offering some of the cheapest phone plans with unlimited everything, Mint wireless takes this a step further. By selling their services in bulk, they can offer amazing discounts which help you get more for less.
iii) Bring Your Own Phone
If you have your old device which is still working well, you don't need to spend more money to buy a new device to get Mints' service. As long as your phone is GSM compatible, you just need to sign up for their service. This can be a great way to get some cheap cell phone plans for seniors.
MVNOs vs MNOs. Which service should you sign up for?
MVNOs have gained a lot of customers in recent years and as of 2016 accounted for 36 million subscribers. But would you be better off with the Mobile Network Operator (MNO)? Depending on the host network and the time of day during which they are using services, MVNO users will experience slower data transfer and data prioritization, especially during peak hours.
If this is something you are comfortable with, then MVNOs are perfect for you, but if not, you should consider hopping on to the MNOs service and you may be able to get discounted cell phone plans with free phones as part of their Lifeline programs.
The 7 Best Mint Mobile Phones
1) Apple iPhone 8 Plus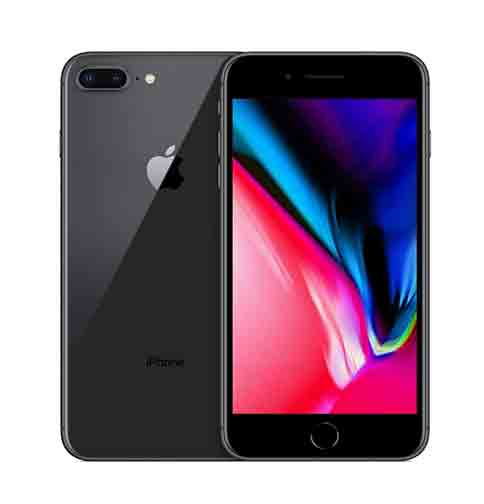 With the launch of the iPhone 11 series, the iPhone 8 Plus is now available at amazing prices with the great features we've come to expect from iPhones. The iPhone 8 Plus looks almost similar to the iPhone 7, with the most noticeable difference being the glass back which gives it a premium feel and supports wireless charging.
This device runs on the Apple A11 Bionic chip backed by 3GB RAM giving it a powerful performance with negligible lag even when gaming. The 2,691mAh while not the best will last you several hours on a single charge and even a whole day for the light to moderate users. The sharp, clear display and great cameras are just other great reasons why you should buy this device.
PROS
Wireless charging
Powerful processor
Good cameras
IP67 water resistance rating
Long-lasting battery
CONS
No audio jack
Glass breaks easily
2) Samsung Galaxy S10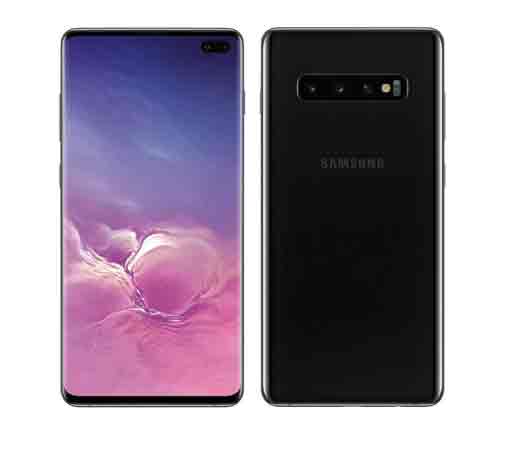 The Samsung Galaxy S9 is a flagship phone with premium features and looks. It comes with a software update that gives you new features such as Pro Video, Single Take AI, and more. The Samsung Galaxy S10 also comes with an in-display, fingerprint sensor which takes less than a second to recognize; plus, it works even when your hands are wet.
As if the enormous 512GB of storage offered is not enough, there is a MicroSD slot for expansion in the unlikely case it's not enough. The battery is fast charging and under typical usage will last well over a day. The wireless Power-Share will also work to keep your friend's device and your Galaxy buds charged.
PROS
Updated camera features
Fast-charging, long-lasting battery
Wireless Power-Share
In-display fingerprint sensor
Expandable memory
3) Samsung Galaxy Note 10 +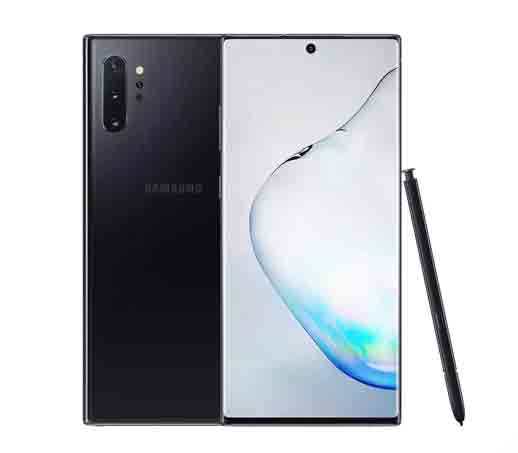 The Samsung Galaxy Note 10 Plus is the best definition of a phablet-all the power and features packed into a handheld device that you can take anywhere with you. Alongside its enormous 256GB of internal memory, it has a microSD card for expanding your storage.
The 12GB of RAM and the powerful Octa-core chipset will make sure your experience with this phone will be as smooth as possible. The superfast charge will have you out the door in minutes with the charge to last you several hours.
The peak of the great features offered in this device is the S Pen which acts as a remote control for your device with air gestures, a remote shutter button, and handwriting to text conversion.
PROS
Long-lasting battery
Powerful processor
Enormous and expandable storage
Immersive, Cinematic display
IP68 rating
4) Samsung Galaxy S20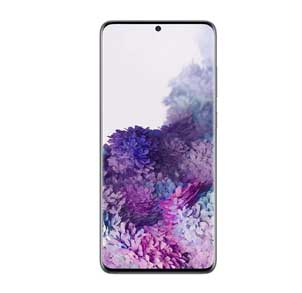 The Samsung Galaxy S20 and S20 Ultra are the most premium phones in the S series and the S20 does not disappoint. The display on this device is a 6.0-inch Full HD+ resolution with a 120 Hz refresh rate and 563 pixels per inch. This phone is also future-proofed with its 5G connectivity giving you amazing power for your unlimited mobile internet plans.
The 128GB of internal storage is backed by expandable memory using a microSD card and lots of RAM for smooth running. The cameras are also something to brag about with up to 100x zoom which you probably won't use. The superfast charging will also give you more power for longer periods.
PROS
5G ready
Large storage
120 Hz refresh rate display
Stunning display
Expandable memory
5) Google Pixel 4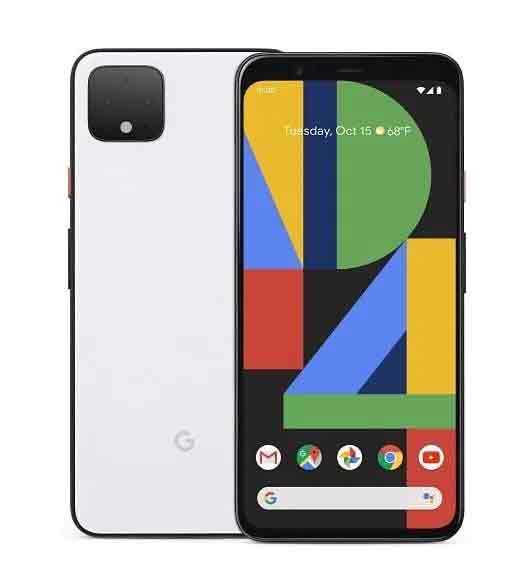 The Google Pixel 4 is a smaller version of the Google Pixel 4XL released in October 2019. Though they both have the same design, rear and front cameras, processor, RAM and storage, and software, there are still some differences. The Google Pixel 4 has a 5.7-inch Full HD resolution with a 90Hz refresh rate which varies depending on your use to preserve battery life.
The battery capacity is quite disappointing and you will probably need to charge it after some hours but it reduces power usage on the apps you don't use frequently and supports wireless charging. You are also guaranteed software updates for three years on this device after the launch date.
PROS
Wireless charging
Amazing camera
Good display
Large RAM
Guaranteed software updates
CONS
Disappointing battery life
No fingerprint scanner
6) Samsung Galaxy A51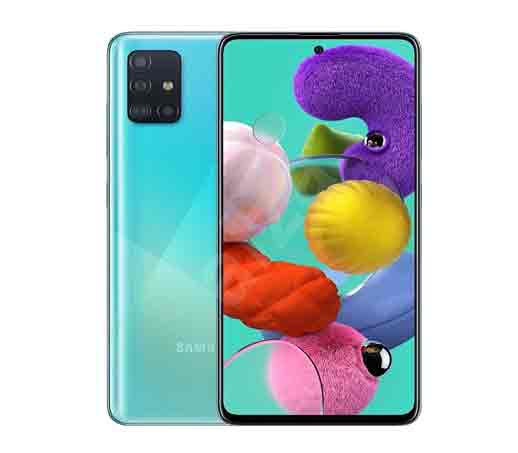 The Samsung Galaxy A51 is a good option for anyone looking for a good phone. It has an expansive 6.5" Infinity-O display with a Super AMOLED screen that looks and feels amazing. It has a quad-camera array that takes generally good photos though of a bit lower quality in low light.
This phone's storage at 128GB is a huge plus and it can be expanded with a microSD slot. The processor backed by 4GB RAM works well enough for a phone at this price point. If you are still on the fence about the whole wireless audio, this phone is great for you with the 3.5mm audio jack.
PROS
Has a 3.5mm headphone jack
Great display
Large storage capacity
Affordable
In-display fingerprint sensor
CONS
Not waterproof
Slower than other similar phones
7) Moto Z4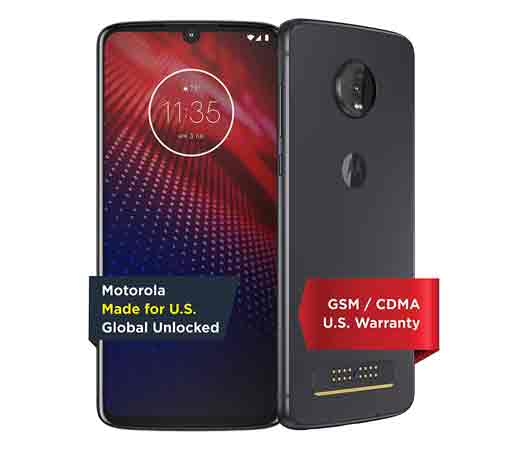 The Moto Z4 is part of the Motorola Z series and it offers great features at an affordable price point. It sports an internal storage capacity of 128GB which can be expanded with a microSD slot. The battery at 3,600mAh is also something to brag with its long life and TurboPower charging that gives you several hours' worth of power on just a few minutes' charge.
The 6.4 " OLED display with an in-display fingerprint sensor has a vibrant, clear look while the 48MP rear sensor and the 25MP selfie camera make for great photos.
PROS
Long-lasting battery
Large, clear display
Large internal memory
Affordable
3.5mm audio jack
CONS
Not waterproof
Poor quality speakers
Final Thoughts
Mint wireless offers great service for everyone across the board; from best cell phone plans for seniors to plans for the middle to a low-income citizen. Buying phone plans in bulk, as Mint Wireless offers them will save you money and give you some of the best returns on investment today.