The 7 Best Google Pixel Verizon Phones
What do you get when you combine the king of wireless network providers in America with one of the big four technology companies in the world? You get a Google Pixel Verizon phone. I want to tell you about the fantastic Google Pixel Verizon mix. First, it gets you a premium nationwide service. Second, you have 3 years of guaranteed software and security updates from the launch date. Third, you get a free phone with discounted plans if you have a low income. Fourth, you get a flexible payment plan for your phone if you cannot pay for it all at once. And lastly, you can keep your data with unlimited storage and share it with your friends across the nation on a strong reliable network. Now you have 5 good reasons to get a Google Pixel Verizon phone.
Verizon wireless offers coverage in up to 99% of the United States and with the recent 5G network, you get ultra-fast speeds, ultra-low latency, and massive capacity, is arguably the leading wireless network provider. Couple that with the amazing service we have come to expect from Google, and we have a winner. The Verizon phone deals for existing customers offer you a Google phone, among others, that you can pay for in agreed-upon installments if you can't cover the full price.
If you come from a low-income household and cannot afford to buy a mobile phone, you need not worry. If you are eligible, you may get a Verizon wireless free government phone under Verizon's Lifeline program along with massive discounts on phone plans.
How do I sign up for Verizon wireless?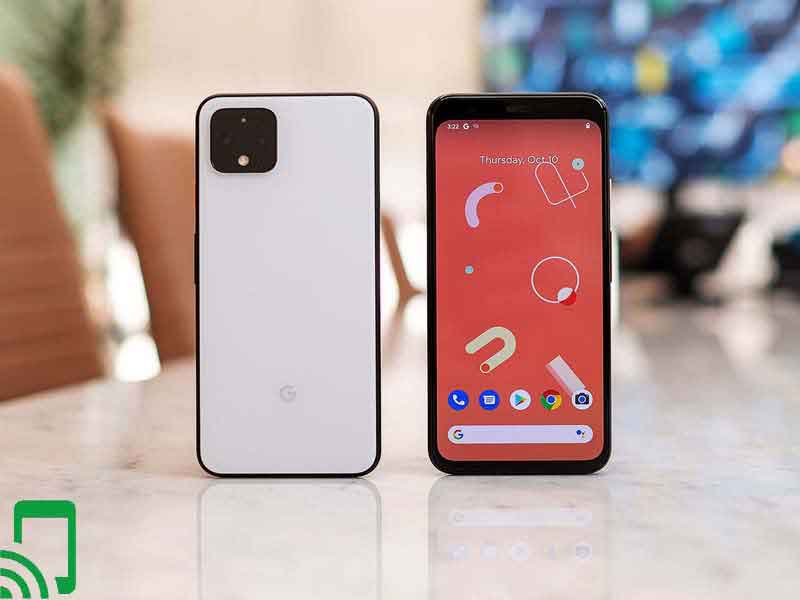 Step 1: Put together all the needed details
For the sign-up process go as smoothly as possible, you will need to make sure you have the following details on hand; name and address, account pin, account number on your bill, and your phone number if you are porting it.
Step 2: Port your number
If you are planning on keeping your original number, ask to talk to a customer care representative at Verizon and ask them to facilitate the process. They cannot deny this request as carriers are required by law to facilitate Local Number Portability.
Step 3: Activate and enjoy your phone
Now you can activate your phone by following the instructions on their website, or you can walk into the nearest Verizon store near you which is much easier and ask for help from their service desk.
Verizon Lifeline Program
Lifeline is a Federal Government Assistance Program that offers discounts for eligible low-income customers. Verizon, among the many ways it participates, is by offering reduced rates for the Verizon internet for low-income families.
Participants get significant discounts and even a free government phone in some cases. To get included in this program, check if you or someone in your household is eligible, apply online with the Lifeline National Verifier, and then contact Verizon once your eligibility has been approved.
The 7 Best Google pixel Verizon
1) Google Pixel 3a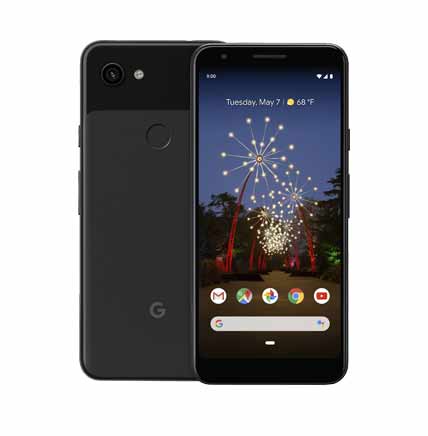 The Google Pixel 3a from Google comes with guaranteed Android updates as soon as they are published. It has an internal memory of 64GB and a RAM of 4GB which is enough to launch apps quickly and keep them running efficiently. If 64 GB of memory is a bit on the low side for you, you'll be ecstatic to hear that this phone comes with unlimited free storage through Google photos.
The security system is also something to brag about with custom-made security chips to protect your Operating System with 3 years of updates. Even with all this, the undoubtedly most impressive feature is the camera which takes amazing photos that are impressive even in low light.
PROS
Affordable
Unlimited storage through Google photos
Great security features
Amazing photos
Guaranteed software updates
CONS
No wireless power share
Not water resistant
2) Google Pixel 3XL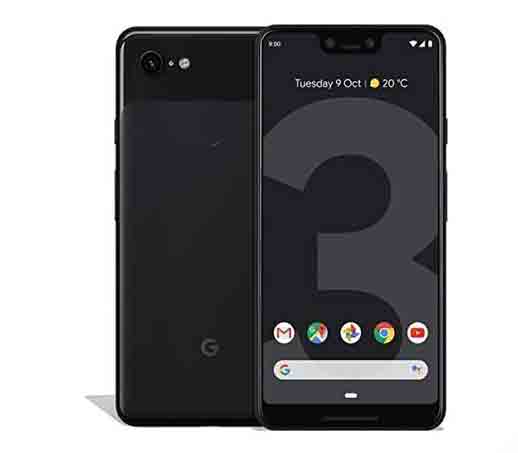 Released in October 2018, the Google Pixel 3XL is another great camera phone from Google. It boasts of a 12.2 MP rear-facing lens and 2 front-facing cameras to help in taking large group selfies. The Google Pixel 3XL also has a Snapdragon 845 chipset which gives the device a speedy and strong performance, and with the 3,430mAh battery, you can use this phone all day long on a single charge.
Though this phone does not have an SD card slot, it comes with 64GB internal memory and a 4GB RAM for efficient launching and running of apps. The 6.3" screen with a QHD + resolution is just another good reason you should get this phone.
PROS
Great camera
Long-lasting battery
Stunning display
Great value for money
Swift performance
CONS
No headphone jack
No microSD slot
3) Google Pixel XL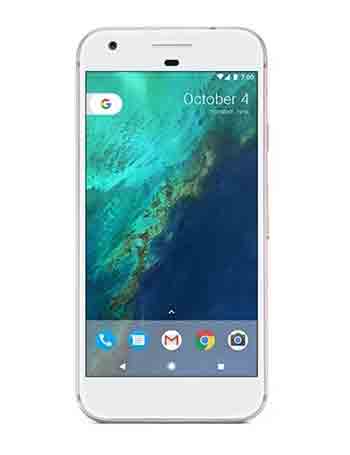 The Google Pixel XL 'made by Google' is a great choice for anyone looking for an affordable phone that packs a powerful punch. The Google XL comes with support for Daydream VR and a promise for 24/7 live help whenever you need it. Google Assistant functionality in this phone is also a huge plus.
It has a fast Snapdragon 821 processor backed by 4GB RAM to make for the smooth running of this phone. Even with the lack of Optical Image Stabilization, this phone has a surprisingly good camera that is easy to use. Other great features in this device include NFC support, a 3.5mm headphone jack, and the guaranteed software updates.
PROS
Bright AMOLED display
Great camera
3.5mm headphone jack
Fast processor
Guaranteed software updates
CONS
No waterproofing
Memory is not expandable
4) Google Pixel 4 XL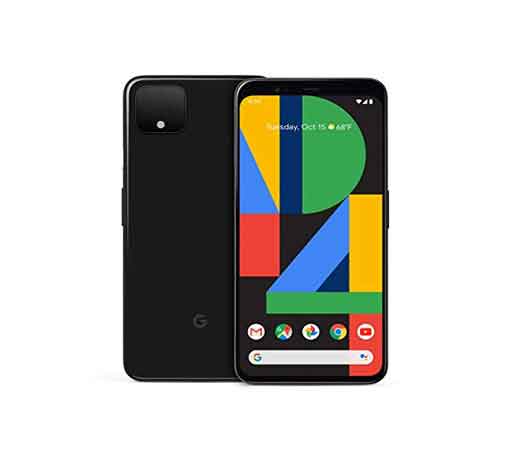 Google phones have stood apart from the crowd for their outstanding cameras and the Google Pixel 4XL is no different. Their cameras, which rely on more than just hardware, leverage computational photography to fill in details when you zoom and this phone no has a second rear-facing camera.
The screen has a 90Hz refresh rate which adjusts itself depending on what you are doing to save the battery, which has a larger capacity than previous phones. The powerful processor in this phone and the 6GB RAM on this phone work hand in hand to make your phone's functioning speedy and efficient.
This phone has no microSD slot, but it does sport 64GB of memory and unlimited backup storage for your compressed photos.
PROS
Wireless charging
IP68 water resistance rating
Astounding photos and videos
Unlimited drive storage for compressed photos
90Hz screen refresh rate
CONS
Storage is not expandable
The display is a bit dim
5) Google Pixel 2XL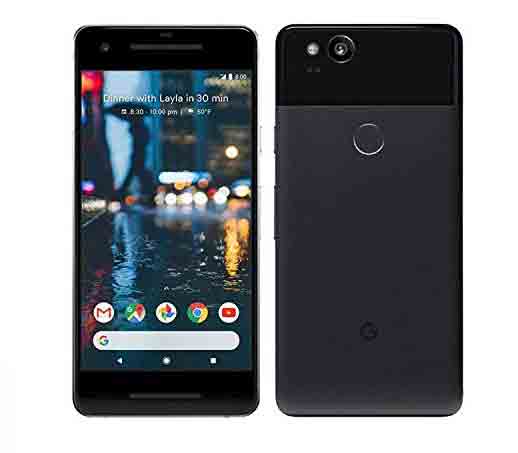 The Google Pixel 2 XL is a great pure Android phone that still has impressive cameras; with a 12MP rear camera and an 8 MP front camera. The display for this device is a 6.0-inch OLED screen with a resolution of 2880×1440 pixels.
It has a Snapdragon 835 processor backed by 4GB of RAM that gives this phone a powerful, speed and strong performance. The battery is also an improvement from the Pixel 2's with 3520mAh that can last you several hours on a single charge. Even with no audio jack, this device offers a strong audio performance with a pair of front-facing speakers.
PROS
IP67 waterproofing
Great camera
Solid battery life
Great dual front-facing speakers
Guaranteed android updates
CONS
No headphone jack
Non-expandable storage
6) Google Pixel 4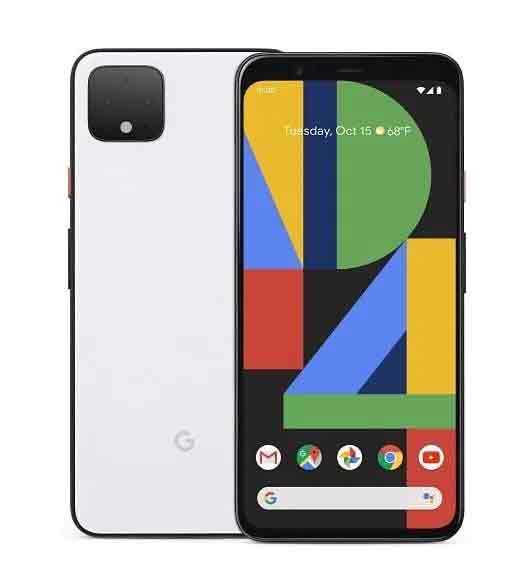 The Google Pixel 4 was released together with the Google Pixel 4XL in October 2019. Though they both have the same design, rear and front cameras, processor, RAM and storage, and software, there are still some differences.
The Google Pixel 4 has a 5.7-inch Full HD resolution with a 90Hz refresh rate which changes depending on what you are doing, and it supports HDR. Pixel 4's battery is a bit on the low side at 2800mAh,  and you will probably need to charge it more than once per day.
The battery does reduce power usage on the apps you don't use and can be charged wirelessly. The camera, as in all other Pixel phones is remarkable and takes great photos even in low light.
PROS
Great camera
Wireless charging
Large RAM
Quick gestures to control your phone
Adaptive battery
CONS
No fingerprint scanner
Poor battery life
7) Google Pixel 3a XL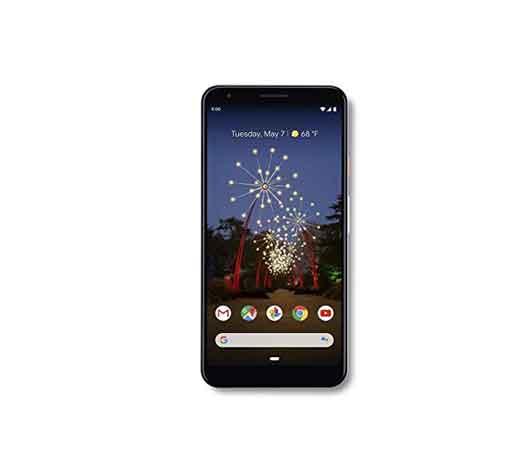 The Google Pixel 3a XL is a larger sibling of the Google Pixel 3a and can be found as a cheap Verizon phone for sale without contract. This device has 64GB of storage that is not expandable, though you get more free cloud storage space.
The camera, with its different modes like portrait and HDR+, ensures you take great photos even in low light environments. The battery is fast-charging and lasts for several hours on a single charge. You also get more of your data when you switch to this device with the Quick Switch Adapter.
PROS
3.5mm headphone jack
Impressive camera
Guaranteed software updates
Great security features and updates
Full HD display
CONS
No wireless power share
Not waterproof
Final Thoughts
Google Pixel Verizon phones offer a wide range of products suitable for teenagers all through to Verizon smartphones for seniors with many great premium benefits like many other famous combos; burgers and fries, peanut butter, and jelly and pancakes and syrup, Verizon and Google just go together.