The 7 Best No Contract Internet Providers
No-contract internet services have been on the rise over the past few years. These types of plans are considered the best option since they are quite affordable compared to the no-contract plans in the market., The best no-contract internet providers have been on the limelight due to their wide range of perks in internet services.
Getting a no-contract internet plan has been much easier compared to the past. In the past, pone could only get prepaid plans if they had a bad credit score, which automatically disqualified them for a postpaid plan. People can get up to unlimited mobile hotspot plans under no-contract terms, which makes it easy for someone to opt-in and out without paying termination fees.
This article aims to talk more about the best no-contract internet providers one can consider. We will also unravel on some red flags to look out for when outsourcing the service providers. To learn more about no-contract internet, scroll below!
What are Red flags on no-contract internet providers?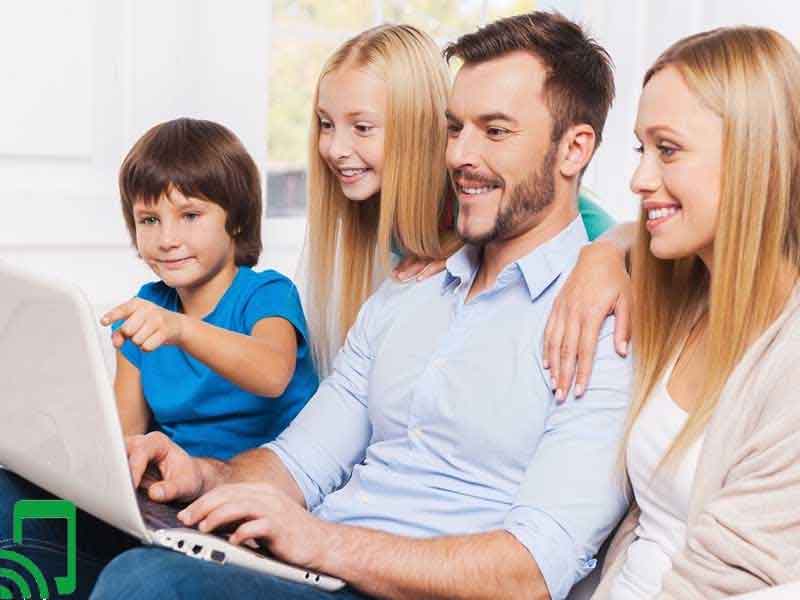 Before you choose an internet service provider, always consider the following:
Check customer reviews about the product. If there are many bad reviews, then that is something you should walk away from
Throttling is something always to consider when choosing an internet service provider. Make sure that they have no data caps on the plan they intend to offer.
Some service providers claim to offer coverage in an area where they don't provide enough stable coverage. Make sure to read customer reviews to understand the coverage they offer
Unreliable customer services and technical support is something you should avoid when looking for a no-contract internet plan.
Fake or degradable installation packages like modems, coaxial cables are also a red flag.
The 7 best no-contract internet providers
1) Xfinity
Xfinity is one of the well-known service providers in the US. They offer a single tier of the prepaid internet service and at very affordable prices like the Comcast cable TV for low-income families. If you are a Comcast customer, you can get $5 off from the regular price, including taxes and fees.
As for the internet plan, it goes for $45 for 30 days of internet services. You also have to make a one-time purchase of the modem, which gives you internet access. The speeds are limited to 20 Mbps, and you can also add a prepaid instant TV which is quite affordable too.
With the Xfinity no contract plan, there are no deposits and hidden fees on the plan; hence you save more. You can also pay for the internet through another option, which goes for $15 for 7 days of service. For new customers, you get a $10 off your first refill and hence saving $35. To get started with Xfinity, visit their website to check availability.
2) Spectrum
Spectrum wireless offers seamless integration with tons of services that can work perfectly for your internet plan. With spectrum wireless, you get a free modem, free antivirus software, and a Spectrum TV app to enjoy unlimited TV streaming. You also never have to worry about data throttling; hence you get reliable connectivity with other devices.
The Spectrum internet plans start at $49.99 per month. This plan gives you up to 200 Mbps of speeds. Additional fees and taxes may also apply and are subject to change with time. If you are in a contract, Spectrum can also bail you out for up to $500.
The second spectrum plan goes for $69.99 and offers 400 Mbps of data. The speeds may also vary with the location you are in. Lastly is the Spectrum internet Gig plan that goes for $109.99/month, and you get 940 Mbps.
3) Google FIOS
Google Fiber offers the best inclusion of internet services at very affordable prices. With Google FIOS, you get reliable connectivity that allows you to get non-stop streaming, gaming, video chatting, and services simultaneously.
The internet service comes with less lag; hence you get a reliable internet connection. The device also comes with tech support and a simple installation set-up from Google. Also, there are no data caps and hidden fees or extra taxes.
If you are looking to get their services, they work in the following States: Austin, Atlanta, Charlotte, Chicago, Denver, Huntsville, Kansas City, Miami, Nashville, Oakland, Orange County, Provo, San Antonio, San Diego, San Francisco, Salt Lake City, and Seattle Triangle.
The plan goes for $70/month, and you get 1 GBps of speeds.  The WIFI service also provides an ambient connection for your home devices like a smart bike, TV, tablet cameras, voice-activated light system, etc.
4) Verizon Fios
Verizon is one of the most excellent service providers in the US, and it offers a wide range of perks. Verizon FIOS no-contract internet runs on the fiber-optic network, which is known to be very robust to the point of Buffering becoming extinct once you get started with their services.
With Verizon FIOS, you get fast internet speeds on all devices connected to the network. There are also no hidden fees and extra costs on the plan, making it a reliable network to consider.
Currently, the best no-contract internet on Verizon is the $39.99/mo plan that offers download and upload speeds of up to 200 Mbps. The Verizon internet plan also offers Disney+ on the US for 12 months, after which you pay $6.99. The plan also comes with the
Verizon FIOS TV Test drive that offers up to 425+ channels. You also get to watch for free for 60 days, after which they will recommend the best plan for you. To get started, check out their website or nearest retail store today.
5) Centurylink
Century link offers high-speed internet connection at affordable prices in its designated areas. This service provider offers the best high-speed internet without a contract, and there are no hidden costs, extra fees, and extra taxes on the plan.  However, installation costs and purchasing of modem and peripheral devices may be incurred by you.
The internet gives you seamless connectivity when gaming or streaming, which means no Lag. Lowering of internet speeds may apply during network congestion since it uses cable internet for connectivity. The CenturyLink plans come in two categories:
1) $49/mo plan
This plan offers up to 100 MBps of internet speeds for both uploads and downloads.
2) $65/mo plan
With this plan, you get fiber gigabit speeds which offer a maximum downloads and uploads speed of up to 940 Mbps. This is a good plan for heavy internet users who require a lot of bandwidth.
You also get other amazing perks like In-Home WIFI that allows you to connect multiple devices and move freely from room to room without network interference.
6) AT&T
AT&T has been a long-term internet service provider through a DSL type of connection. They are acknowledged to offer a secure internet connection despite speeds varying with location.
The AT&T internet plan comes with speeds of up to 100 Mbps, and the starting price is $49.99 per month for 12 months. The price is inclusive of equipment fees and taxes. They also have Fiber internet, but it is not available in many areas, and if you are lucky, that may be the best option. The fiber internet offers up to 3000 Mbps of internet speeds at $50-per-month.
The plans also offer $200 in Visa rewards if you buy the internet bundle offering Direct TV.  You also get to save up to $20/mo for a year if you get the AT&T Direct TV and internet bundle. Also, there is ample entertainment with the inclusion of HBO max.
7) Suddenlink
Suddenlink offers one of the most affordable no-contract internet plans that display some similar perks to the Spectrum low-income internet plans. Suddenlink offers a secure network to enjoy high-quality streaming, gaming, and so much more internet activities. You can also get up to $100 on Amazon gift card rewards.
The internet speeds from Suddenlink start at 50 Mbps and go for $35/mo for one year. The pricing applies to paperless billing and is inclusive of taxes, fees, and any charges. You can also get 100 Mbps of speeds at a price depending on your location.
Another option is the 400 Mbps offer, and lastly is the 940 Mbps internet speeds.  You also get intelligent coverage with smart WIFI in that you get a stunning network that gives you coverage across all the rooms of your home.  They also have standard service protection going for $6.99 per month.
Bottom line
Getting a no-contract internet provider has become very simple in recent years. Many people looking for an internet plan are now considering the no-contract because you are not obliged to any contracts that come at a heavy price, especially when you want to terminate it.
The providers mentioned above offer the best deals. To get started with one of them, check out their website to see if your area is covered. If yes, then you can join their network today!