The Best Way to Get High-Speed Internet Without a Contract
The internet has become a very reliable tool for millions of families in America. Millions of Americans use contract plans on their internet plans for home or office, and it has its ups and downs. One great benefit is that they always get high priority during network congestion; hence you get reliable internet connectivity. However, the downfall is that it's quite tedious if you want to cancel the contract. This leads us to consider other options like high-speed internet without a deal.
There are dozens of internet service providers in the US. Most of these service providers offer internet through cable connectivity like Comcast cable for low-income families. Others offer internet access via Fiber-optic cable technology, which has proven to be more reliable. Over recent years, these companies have started to offer no-contract plans that start for as low as $30 per month.
This article will discuss all you need to know when choosing an internet service without a high-speed contract. We will talk about the service providers you can consider and so much more regarding no contract internet services. Read more below!
Contract vs. no contract: Which is the best option for high-speed internet?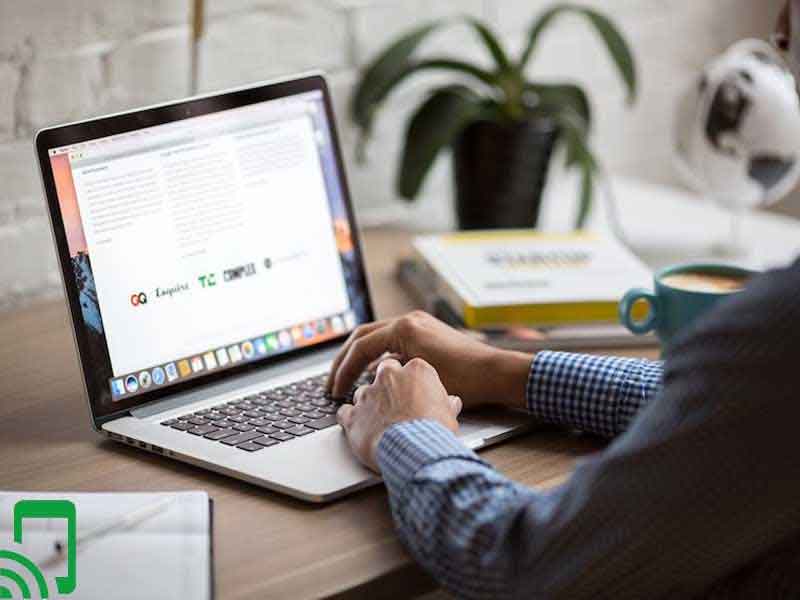 Both contract and no-contract internet services have their pros and cons. However, many people find no-contract plans to be very efficient since you can cancel the services any time and not be charged with termination fees.
As for the contract option, one great benefit is that the company always prioritizes your internet connection during network congestion. This means that you will always get a reliable internet connection with no throttling.
Some of the cons of contract plans are high fees, costly compared to the contract plans. Also, you have less freedom when switching from one plan to another within the same company.
What to consider when choosing a no-contract high-speed internet service provider?
Before you go for a no-contract plan, always look out for the following:
i) Costs
The no-contract plan should be affordable, and the pricing should be below the standard range of a contract internet plan. You can compare pricing on the service provider by checking the individual website of each service provider.
ii) Customer care
You should always consider a service provider with reliable customer care. Judging on customer care reliability can be done from reading reviews about their services from third-party review platforms.
iii) Coverage
The Company should offer stable network coverage within your area. This will ensure you never get cut-offs from the internet during bad weather or any pop-up condition.
iv) Reviews
Before choosing the service provider, make sure to read reviews from customers about the plan you intend to go for. Reading the reviews will give you all the info you need to know about the company's services in general and so much more.
How to switch from contract to no-contract internet service?
Switching from a contract to a no-contract internet plan is quite simple. Below I have outlined some steps you can follow;
1. End/terminate the contract
If you are in a contract for 1-2 years, you can wait for it to end or simply terminate the contract. Early termination may incur costs like the early termination fees.
In some situations, you can evade the fees by giving a one or 2-month notices with a good reason as to why you want to terminate the contract.
2. Choose a plan within the company or another provider
If your service provider has cheap no contract internet plans, you can always consider them. However, if the service provider does not have any plans, feel free to switch to another service provider. Later on in the article, we will talk about the five service providers you can consider.
3. Payment and scheduling installation
Once you have chosen the service provider, have a plan in place, pay for it, and schedule the installation of their home network services in your house. Usually, it takes between 3-10 days to complete the process. Once that is done, you can start enjoying the internet services under no contract.
The 5 best high-speed internet providers without a contract?
1) Spectrum
Spectrum is regarded to be one of the best service providers when it comes to affordable internet. The company offers a wide range of internet plans for home usage and data on your mobile phone.
For mobile phones, you get unlimited data at $45/line or $14 per GB of data. You can also opt for a home internet plan that gives you an unlimited connection to stream and download content from the internet.
If you are in a contract, Spectrum can buy you out for up to $500. Spectrum low-income internet also comes with free antivirus software and a free modem as a better way to enjoy their services. To get started with Spectrum, visit their website at www.spectrum.com.
2) Century link
Century Link is an internet service provider that offers cheap internet services with contract and no contract. They offer internet services for both home users and enterprises at affordable prices. Century link offers an amazing internet and phone bundles. The internet and home bundle entail:
Unlimited home phone internet
Unlimited internet
Speeds of up to 940 Mbps
The plan costs $85/month, and the fees do not exceed $3/month per line. If you are a business person looking for internet service, they also offer that option and at very affordable prices too. The business plans may also work for your home. These plans come in two categories:
i. $49/mo plan
With this plan, you get up to 100 Mbps speed on unlimited internet. The plan allows you to stream multiple HD movies with ease and also connect many users and devices.
ii. Fiber Gigabit
For this plan, you get internet speeds of up to 940 Mbps. The plan allows streaming up to 4K from any device with ease. You also get symmetrical speeds and unlimited data. On top of that, the service runs on the Fiber optic network, which is of high speed. To get started, visit the CenturyLink website.
3) Suddenlink
Suddenlink is an internet service provider that offers a wide range of perks. If you are in a contract, Suddenlink can buy you out. They also offer free installation when you purchase a product on their online platform.
The internet plans come in the following tiers:
i. 50 Mbps plan
This plan offers unlimited internet speeds of up to 50 Mbps at only $35 per month and no contract. Aside from the price, other costs like fees, taxes, and installation charges may be incurred.
ii. 100 Mbps plan
This plan offers 100 Mbps of internet speed, but the pricing may vary with your location.
iii. 400 Mbps
With this plan, you get unlimited internet, which offers reliable video streaming and quickly downloads contents from the internet.
iv. 1 GBPS
Despite the price variations depending on locations, this is an excellent option for super-fast internet at very affordable prices.
4) Google Fiber
Google Fiber is a great option if you are looking for internet services for your business or home use. The internet is based on fiber optic, which is reliable, and you never have to worry about downtime. Everyone can use their devices at the same time without experiencing any downstream.
Google FI has no contracts and no hidden fees, taxes, or any extra charges. Google Fiber best plan is the Google Fiber 1000 that offers:
1000 Mbps of data speeds on uploads and downloads
No data caps
1 TB cloud storage
24/7 customer care support.
You also get free installation, a WIFI modem, and other network-related devices.
5) Freedompop
Freedompop offers internet connectivity through hotspot devices, which are located in public locations. They also offer home internet services at several tiers which include:
i. Mobile plan
This plan goes for free, and you get 500 MB of data per month for free. The program also gives your extra 4G LET data when you refer your friends. You also get WIFI Calling, international calling for up to 60 countries, and a virtual number from any world location.
ii. Pro plan
This plan offers 500 MB of data at only $3.99, and it offers both access to 4G and 3G networks.
iii. Premium plan
This plan offers 3 GB of data at only $28.99 per month and includes unlimited talk and text. They also have a 4 GB plan going for $34.99 per month, 5 GB plan costs $39.99 per month, and the 10 GB plan costs $74.99 per month. All these plans come with no contracts.
Bottom line
This article has listed the best way to get high-speed internet data without any contract. We have also listed the top 5 service providers one can opt for and their plans. All that is left is for you to go through each service provider and check on network coverage and so much more. With that, you will get the best internet service without any contract.