The 14 Best Unlimited mobile Hotspot plans
Public WIFI can be sometimes very slow or not reliable and you wish to do something urgent like sending an email or downloading software. With the Unlimited mobile hotspot plans, you get the first class WIFI speeds which you never regret about. Mobile hotspots are also very small and will easily fit into your pocket. Due to that, you can carry them anywhere and it all depends if your service provider is available in the area you intend to go.
Also, they have a battery life that can last up to a day and it will be at fast browsing speeds since a limited number is allowed to use the device. The mobile hotspot is protected by WPA-2 encryption hence the user is assured that his or her saved password is safe from hackers and also, your bank accounts are safe too.
Currently, there are over ten service providers giving unlimited mobile hotspots plans as of 2020. The plans are quite affordable and they also depend on how long you may wish to surf the internet. Many people tend to presume that the mobile hotspot plans are quite expensive but this is all false. As mentioned earlier, it all depends on your data plans. As for the devices, they can be bought at a cheap price but at the end of the day, they will degenerate.
What do you need to know about mobile Hotspot devices?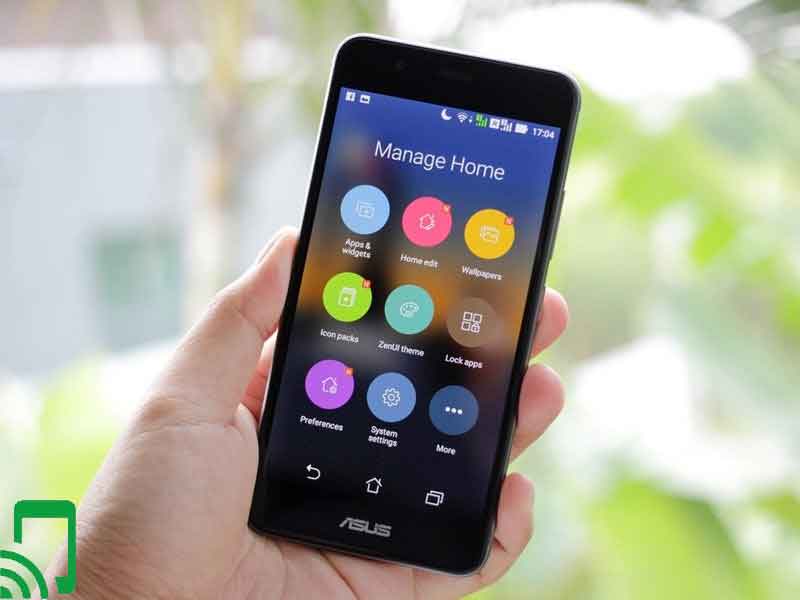 The hotspot devices are mostly found in Amazon or the official website of the wireless providers like Verizon and Boost mobile.  Mostly when people purchase these devices, they look at the price and end up missing out on the quality. You can get a mobile Hotspot device for only $40 but at the end of the day, you will complain that the device has some malfunctions.
Here are some best tips to consider when choosing mobile hotspot devices:
1. Determine your priority
It is important for someone to understand what they need from mobile hotspot devices. Some may want extensive browsing and for this, you will need a quality device to last you for a long time. Others love to travel and for this, consider a device which has longer battery life. Once you know what your priority is, it will be a steppingstone to get the device of your choice.
2. Choosing a carrier
This is one crucial factor which everyone should consider. First, the carrier's services should be offered at the place you reside in. Many people may rush for Verizon wireless yet the network does not reach their area. To know if your area is compatible with the devices, visit the carrier's website and get to know more about the locations their services are provided.
3. Security of the Mobile Hotspot
Mobile Hotspot is very efficient when it comes to security. To say, they are more secure than lots of public WIFI even though they claim that they are encrypted. Currently, lots of public WIFI are being dumped due to spyware whereby their details are exposed to a hacker and he or she may lose a lot from it.
For mobile Hotspot, they are encrypted and less vulnerable to the outside threads. You can choose a device at fast or slower speeds but at least the device is a mobile hotspot and is encrypted.
Also Read:
Boost mobile 30 dollar plan – Why You Should Switch To The Plan
Get 8 Free Phone When You Switch
The 20 Best Free Government Smartphones
How can you boost the connectivity of your mobile hotspot plan and end up paying less money?
If a mobile Hotspot is not utilized well, the user may end up paying a lot of money as the charges for the data used. At this point, I will guide you through some tips to get the best out of Mobile hotspot plans and still end up paying less money.
1) Ensure your mobile hotspot device is at a strategic point
To get the best of connections, ensure the device is placed at a place where it can broadcast signals easily. Generally, for wireless signals, they reach up to 100 feet indoors and 300 feet outdoors.  With that in mind, you can place it in a room where it can easily connect efficiently with your phone.
2) Lower the limit of your WI-FI range for longer battery life
In some devices, there is a setting that allows the user to lower the wireless network. After doing this, you can get close to your device and get a better internet connection instead of increasing the WI-FI range only for the battery to drain quickly.
3) Be keen on background apps
Your phone, tablet or laptop may be running apps in the background hence using up your internet bandwidth. Most common apps are social media based like Instagram, email, LinkedIn and many more. Minimize the amount of data used by closing the background apps.
4) Check for the network coverage
Some areas may offer only 3G networks depending on which carrier you got your device from. Ensure you are in an area that will allow 4 G/LTE coverage hence you will have the internet at fast speeds.
5) Avoid opening multiple pages at one time
This is very common among many people whereby they will open their Gmail account and still go ahead to stream videos and music using different devices. Multimedia usage will drain your battery quickly and also at the end, more cost related to the data plans will be incurred.
The 14 Best Unlimited Mobile Hotspot Plans in 2020
1. Verizon Wireless Hotspot Plans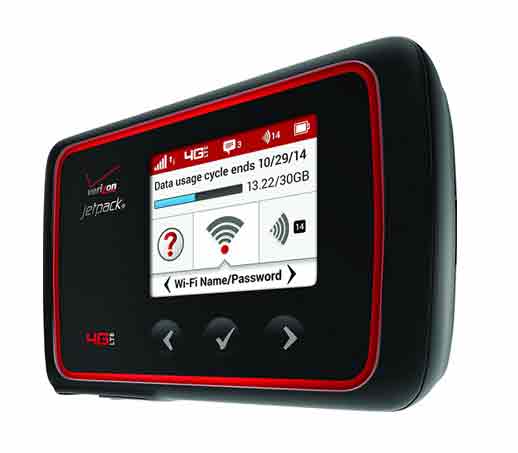 Verizon is one of the nation's greatest phone carriers as of 2020.  The good thing is that they sell several standalone mobile hotspot devices more than any other carrier. If you have the postpaid version of the mobile hotspot in your Verizon account and no other devices with it, you can get a 1GB data bundles for only $15 per month.
You can also get 10 GB data for the standalone device at $69 per month and up to $710 for 100 GB monthly data bundles. You can also add a standalone mobile hotspot for only $20 per month if you have a Verizon smartphone.
There is also the prepaid version of Verizon wireless mobile hotspot plans for those who use the hotspot every now and then, the prices begin at $35 for 3 GB of monthly data. You can also get 15 GB at $45 per month. For unlimited data, the user can pay $65 per month.
PROS OF THE DEVICES
Long battery life
Efficient customer assistance
Fast internet with speeds of up to 4G LTE networks
LCD screen for enhanced visibility
CONS OF THE DEVICES
The device can only work in areas where Verizon wireless network is available
Does Verizon wireless have a prepaid jetpack hotspot plan?
As we know, Verizon is a well-established mobile carrier in the US that offers affordable and various mobile plans and phones to offer to its existing customers. The mobile carrier offers a variety of standalone mobile hotspot devices, unlike the other mobile carriers. One of their best Verizon wireless mobile hotspot plans is the prepaid Jetpack hotspot plan.
Unlike the other mobile carriers that offer their mobile hotspot mobile plans as an in-built feature in your smartphone, Verizon offers a separate device. The Jetpack is a unique device that lets you share your Verizon network connection with another device.
You can connect other devices such as tablets, smartphones, notebooks, cameras among others through the Wi-Fi feature. With the prepaid Jetpack hotspot plan, you get charged your monthly data plan for the data that you have used.
For one to be eligible for a Jetpack, you need to be subscribed to one of Verizon cell phone plans to activate the Jetpack that you can add to your account for $20 per month. Also, you need a strong network connection in your residence and a wall outlet charging cord.
With the jetpack, you can save your smartphone battery life as the jetpack comes with a charging cord. Also, the gadget allows you to share the network with your household even while away as you can leave the device behind. Unlike the smartphones' mobile hotspot feature is limited to certain devices, the jetpack allows you to connect to more Wi-Fi devices.
Do Verizon wireless plans include hotspot?
As we know, Verizon has a variety of deals in stores for its existing customers such as the Verizon phone deals for existing customers, mobile hotspot among others. Some of the mobile plans offered by the mobile carrier come with a mobile hotspot as it lets you use 4G LTE Mobile Hotspot on capable devices at no additional charges.
If you participate in the following mobile plans then you are eligible for a mobile hotspot.
Verizon plan
Verizon unlimited plans
More Everything plan
Prepaid monthly plans with set data allowances
Verizon plan shared data plans
If you haven't subscribed to one of the mobile plans then no need to worry as you can add Mobile hotspot to your line. To add a mobile hotspot to your mobile plan, you can visit their Products & Apps page on your Verizon account page then you can go the mobile hotspot option.
In this, you will be charged monthly to have the mobile hotspot feature, in addition to data usage charges.  In the unlimited mobile plan, you can get the unlimited monthly prepaid plan that includes the mobile hotspot for $75 at speeds up to 6000kbps.
What is the plan for the hotspot for Verizon wireless?
Instead of adding a mobile hotspot feature to your subscription to your account, I highly recommend that you get the Verizon unlimited mobile plans. In these plans, you get exclusive features that will enhance your mobile user experience. The plans come with various features that you will love and still you can save up money on your data usage.
In the unlimited plans apart from the Start Unlimited plan, you can get up to 30GB of unlimited mobile hotspot data per month. For as less than $45 for the Play More Unlimited plan, you get to enjoy unlimited 4G LTE data and 15GB worth of mobile hotspot data.
If you use so much data for instance if you are a freelancer, you can opt for the Get More Unlimited plans that offer 30GB of mobile hotspot data. Not only do you get data, but the plans also come with Apple Music streaming, YouTube, TV, Disney+ and some Verizon Cloud.
In some of the plans, you get 50% off a tablet or Jetpack unlimited plan which is a great deal. You can check out the website for more information on the Verizon Wireless unlimited plans. Also, you can check how you can get the Jetpack so smooth hotspot data across your devices.
2. AT&T Mobile Hotspot Plans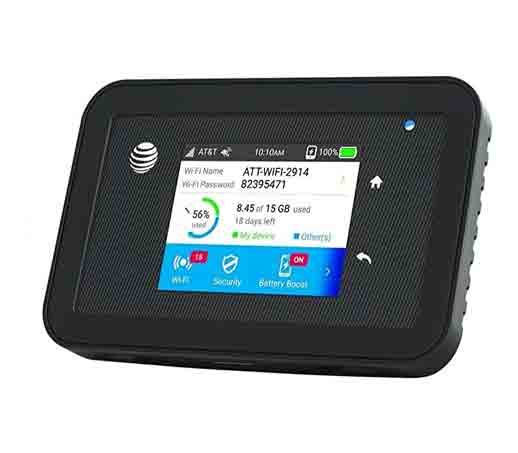 AT&T is the second biggest carrier that will offer you one of the best unlimited mobile hotspot plans offers. Aside from that, they have other data offers for those who may wish not to spend a lot of money when it comes to data.
On top of that, the AT&T partners with Net gear hence you are assured of a strong signal when it comes to the internet bandwidth. The device can give you about 15 hours of usage due to its long-lasting battery. Also, it is quite small and can easily slide into a pocket.
At $50 per month, you get to enjoy 10 GB of data. Also, if your phone is compatible with AT&T mobile, you can add the Netgear device to your account and pay $20 per month. By doing so, you get two plans options. The first one is for $40 you get 3 GB per month and the other is $9GB for $60 per month. For all these plans, you get a $10 discount once you use AutoPay and Paperless Billing.
Currently, AT&T has launched the Netgear Nighthawk that allows 5G networks and it started selling to the public at $499.
PROS OF THE DEVICES
5G network enabled
Easy to use
A brighter LCD screen display
CONS OF THE DEVICES
How much are AT&T mobile hotspot plans?
AT&T is among the top five mobile carriers in the US and is well-known for its various offers, affordable mobile plans, and phone deals and has the best unlimited mobile hotspot plan. No need to worry about internet connections as the mobile carrier has partnered with Net gear so be rest assured that you will enjoy strong signals in terms of internet bandwidth. You can opt for the Mobile Share in which for $35 you get 9GB of mobile hotspot data and $30 you get 3GB.
If you are on a tight budget you can opt for the best prepaid plans that are pocket-friendly. For as low as $35 you get 1GB of data. Also, you can go for the $65 and $75 if you use more data as both come with unlimited data and in the Unlimited data plus you get a mobile hotspot of 10GB if you are in the US. You can get a $10 discount if you use AutoPay and Paperless Billing.
You can also subscribe to the unlimited plans as the AT&T Unlimited Elite goes for $50 per month and you get 30GB of mobile hotspot. Also, you can go for the $40 per month that offers 15GB mobile hotspot data.
Does my AT&T plan have a mobile hotspot?
You need to make sure that you are subscribed to a compatible mobile plan. The following are the AT&T mobile plans that you need to be subscribed to.
AT&T Prepaid plans
AT&T Unlimited plans
All AT&T Mobile share plans
If your plans aren't enlisted in the list above then you can learn how to change or update plans. Updating your plan is quite simple as you need to sign in your my AT&T online or you can use the mobile app. Then in the "Change my plan" option, you can see your current plan and you can compare side by side then you can choose one of your choices.
Though most of the smartphones and tablets come with the mobile hotspot feature and it provides you with a secure internet connection to other devices. You need to be keen if you decide to bring your own phone as you need to ensure it supports the mobile hotspot to avoid any future inconveniences.
How to get a mobile hotspot on AT&T unlimited plan?
If you aren't subscribed to the AT&T unlimited mobile hotspot plans then no need to worry as it is quite easy. You can simply access the plans by going to their websites and you can log in to your account so that you can compare the plans.
Also, the website offers a side to side view to compare the best-unlimited mobile hotspot plan for a clear and firm decision. If you can't access a desktop or laptop then you can download their mobile apps in both the Playstore and Appstore and you can decide the plan at the comfort of your sofa.
You can access the mobile hotspot feature in the various unlimited plans apart from the AT&T unlimited Starter. In the other plans, you get up to 30GB of mobile hotspot data so that you can connect your various devices to the internet.
Not only do you enjoy ample mobile hotspot data but also if your phone is 5G enabled then luck is on your side as you get the 5G access. To avoid weakening your phone's battery you can opt for the Net Gear that goes for $499.
3. T-Mobile Hotspot Plans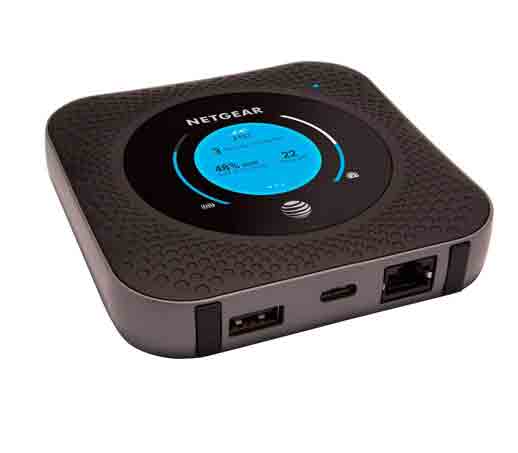 According to several opinion polls, T-Mobile has been ranked as the third largest wireless carrier in the year 2018 and it still maintains that figure. Due to this, the user is assured of first class service providence and also fast response when it comes to customer care. Also, T-Mobile has diversified the mobile hotspot devices which can be compatible with its network.
The most known standalone device is Coolpad. Coolpad has one of the easiest navigation tools. You can get a variety of mobile Hotspot plans which you can choose from. The cheapest is at $10 whereby you get 2 GB and at $25 you get 6 GB of data. The highest offer is at $70 whereby you get 18 GB.
The device also comes at a good price and many people have given positive feedback due to its simplicity although it lacks an LCD screen.
PROS OF THE DEVICES
Shows the strength of the network
Easy to navigate through the settings
Compatible
CONS OF THE DEVICES
Is T-Mobile hotspot free with an unlimited data plan?
T-Mobile is a well-established mobile carrier in the US is among the top mobile service providers so you rest assured that you will enjoy first-class network coverage. You get to enjoy T-Mobile unlimited mobile plans all at pocket-friendly prices. At T-Mobile, you get to enjoy the mobile internet for hotspots for free.
In the T-Mobile hotspots plan, you get to enjoy unlimited data between 2 and 2GB high-speed data depending on the plan you choose. You also, get an unlimited 3G mobile hotspot after you use your high-speed data up to your plan's limit. You can stream your favorite TV shows at the high-quality video of 480p so clear and crisp images. The plans go at an affordable price from as low as $10 and you won't exceed any amount over $30.
Does T-Mobile One plan have a hotspot?
The T-Mobile One was a convenient mobile plan that you could opt for. In the plan, you get unlimited text and high-speed data on your phone. With the high-speed data, you could enjoy streaming video at DVD-quality and 480p of your favorite shows. You could enjoy one hour Wi-Fi on Gogo-enabled flights to, from and within the US. You could also, connect to other devices as the plan supported mobile hotspot data at max 3G speeds.
The T-Mobile One plan, one can no longer sign up for the plan as it isn't available. The plan was upgraded and now you can opt for the Magenta cell phone plans. In the Magenta unlimited plan, you get to enjoy 3GB 4G LTE mobile hotspot data and SD streaming. At such an affordable price you can browse the internet at incredible speeds and the first time you subscribe you enjoy Netflix and Quibi then you decide on one next year.
You can also opt for Magenta Plus that you get to enjoy unlimited talk time, text, and smartphone data. Also, you get 20GB of 4G LTE mobile hotspot data so that you can connect with your devices.
Does T-Mobile unlimited plan include hotspot?
The mobile carrier comes with various unlimited plans such as the Essential plan that goes for $30 and you get unlimited 3G data. Also, for $35 and $43 you get 3GB and 20GB of 4G LTE mobile hotspot data and if you are on the 3G network then you enjoy unlimited data. As you can see the plans are affordable and you get to enjoy a smooth internet connection.
You can also go for the Magenta plans that the mobile carrier offers to its customers. It comes with two Magenta plans namely; Magenta and Magenta Plus. For the Magenta plan, you get 3GB of high-speed 4G LTE mobile hotspot at your disposal as it comes with unlimited smartphone data and it goes for $35 per line.
In the Magenta Plus, you get 20GB 4G LTE mobile hotspot data so that you can connect your various devices so more productivity. You get to enjoy 2x data speeds and HD streaming as you are offered a one year access free of charge to Netflix and Quibi. You can get a line for $43 so that you can the services offered by T-Mobile.
4. Boost Mobile Hotspot Plans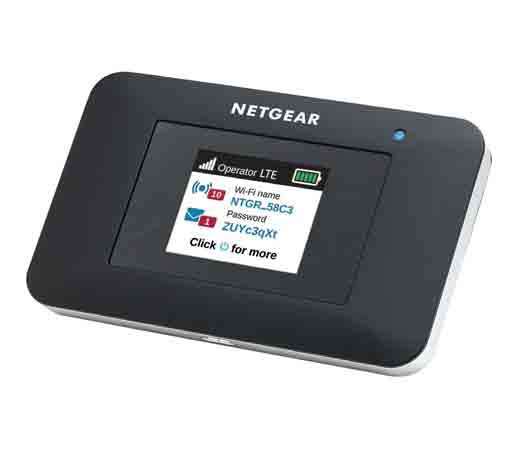 Boost Mobile is a subsidiary of the Sprint mobile and the hotspot plans are quite affordable. Also, Boost mobile is working tirelessly to ensure that their services are reachable throughout the country. They offer a standalone mobile hotspot from ZTE and once you purchase it, you can choose from their two types of prepaid plans.
The first one costs $25 per month and you get 1.5 GB of data at 4G networks. Also, if you pay $50 per month you get data of up to 10 GB. Among other providers, this is so far the best offers you can get. However, let us take a look at the mobile hotspot device so that you can choose what to go for.
The ZTE standalone mobile hotspot device is quite portable and easy to use. The user also gets encryption meaning his passwords and personal details cannot be hacked. Lastly, you get a longer usage time due to the long life battery capabilities.
Recommended Article: Best Boost Mobile Hotspot Plan Reviews
PROS OF THE DEVICES
Long battery life
Allows 4G LTE connection
Easy to navigate
The user's personal details cannot be hacked
CONS OF THE DEVICES
Not available in some States
The device's battery drains quickly especially if you get a refurbished version
5. Freedom Pop Hotspot plans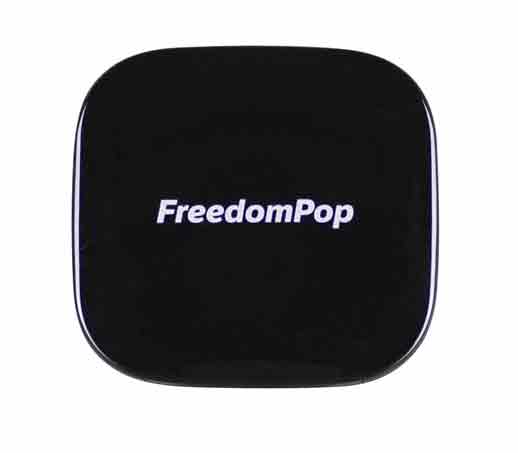 Freedom Pop is a new carrier in the market but it has received a positive response when it comes to their services. This carrier sells several mobile hotspot devices and once you enroll, you get 2 GB high-speed internet for the first month. Afterward, there are several data plans you can pay after the free month services. They offer 500 MB of data a month for free and you can pay $3.99 to get 500 MB of data in 4G and 3G networks.
The good thing is that all Freedom Pop's monthly plans offer 4G and 3G data connectivity. Starting $19 you will enjoy 2 GB of data then at $28.99 you will get 3 GB of data, $39 will give you 5G of data and at $74 which is the highest, the user will get 10 GB of data.
The device can be purchased from their official website, Wal-Mart, eBay or Amazon. It is quite simple to use and comes when it is already configured.
PROS OF THE DEVICES
The device comes already configured
LCD screen for easy reading
Fast internet speeds
CONS OF THE DEVICES
Not available in several states
FreedomPop hotspot free plan
You might be wondering how can a mobile carrier offer free mobile hotspot data to its customers and you probably doubt me. The mobile carrier offers free data to its customers once they purchase their mobile hotspot devices. The good thing about their mobile hotspots devices is quite cheap as you can get one for $39.
At the moment, the company offers 2GB data for a whole month as trial data. Freedompop mobile hotspot plan allows one to use your phone as a mobile hotspot device and with that, you get 200MB for free once you enroll. The 200MB data might seem quite small but you can send much text-based via email, post 60 social media posts with photos, you can visit over 500 webpage which is quite efficient is you are a student or researcher.
Just like the name "Freedompop", you have the freedom to change your plan at any time thus you can adjust the amount of data you have available. Once you enroll you won't be tied to any contract and as long as you downgrade to the free basic plan within two weeks you can enjoy the fast internet speeds completely free.
What are FreedomPop hotspot plans?
When it comes to getting the ideal unlimited mobile hotspot plans then FreedomPop is the ideal mobile service provider. The mobile carrier offers high internet quality and the plans are affordable hence you won't be disappointed. The mobile carrier is quite considerate to its customers as if you become a longtime customer then you can get some promotions due to your commitment to the mobile carrier.
As I said earlier once you enroll you get 2GB of data which in turn you can stream high-quality videos and lots of music. Once you have fully exhausted the data, then you can opt for the other plans the mobile carrier has to offer and they are all based on the 4G network connectivity.
Some of the plans offered as affordable as for $7.99 you get 500MB, 1GB for $13.99 and the highest, 4GB of data go for $33.49. The prices offered can suit your monthly costs and you can even save up a few bucks. At Freedompop, there are no contracts to be signed hence you pay on a monthly basis.
If you switch to the free trial data plan within the 30 day-day trials you get to enjoy 2GB of data. If you wish to switch to the open data you will have to pay $15 due to the plan downgrade. Also, if you think you won't be using the hotspot devices for a certain period then you can pause the plan then you can resume back.
FreedomPop hotspot devices
Although it is an uprising mobile carrier in the US, it has received a positive response from its customers for its superb services. To avoid draining your phone's battery, you are in luck as the mobile carriers sell various mobile hotspot devices all at an affordable price. You can purchase the devices at their official devices, Walmart, eBay or Amazon.
Once you purchase them you get to enjoy free shipping at your residence and the device offers 4G LTE speeds. Once you get the mobile hotspot devices, you get free 2GB trial data and if you aren't impressed with the product you get a 14-day refund so that you can get another device.
In terms of the mobile hotspot device, you can opt for the Netgear Unite device as it is among the best mobile hotspot devices in the market. Another ideal option is the Freedom Spot Photon as it is the flagship hotspot device for the company and you get to enjoy long hours of internet connection as it goes for 6 hours and can connect up to 20 users.
6. NetZero Hotspot plans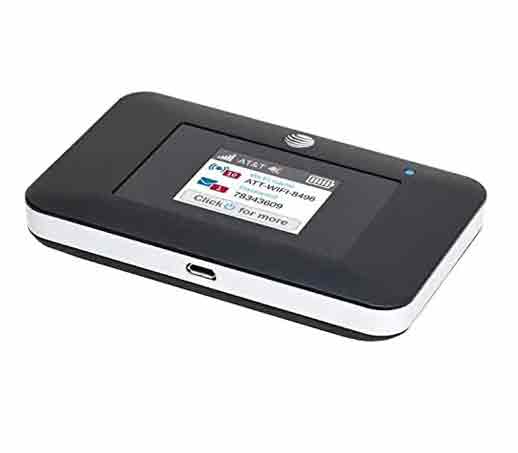 NetZero is a prepaid carrier that currently offers its services by selling one mobile hotspot. At first, when you purchase this device, you get 200 MB of high speed-free data. This applies when you enroll in the monthly offers. When you pay $17 the carrier gives you 1 GB of data and at $27 per month they increase it to 2 GB. At $45 you get 4GB of data and at $89 you will receive 8 GB of data.  
The mobile hotspots are not quite competitive to other carriers but with NetZero, you are assured of quality internet and as fast speeds. So far, most of the reviews are more positive, especially to the customer care part. You can get their devices in Wal-Mart and also order in Amazon or from their official website.
The NetZero mobile hotspot device comes with amazing features. It has a sleek body design and it is small enough to fit in the pocket. Also on the LCD display screen, you will get to know how much data you have consumed, battery remaining, the network strength and how many devices are connected.
PROS OF THE DEVICES
Fast internet speeds
Easy to configure the settings
Free 200MB for new users every month
CONS OF THE DEVICES
Not available in most developing States
7. Cricket Wireless Hotspot plans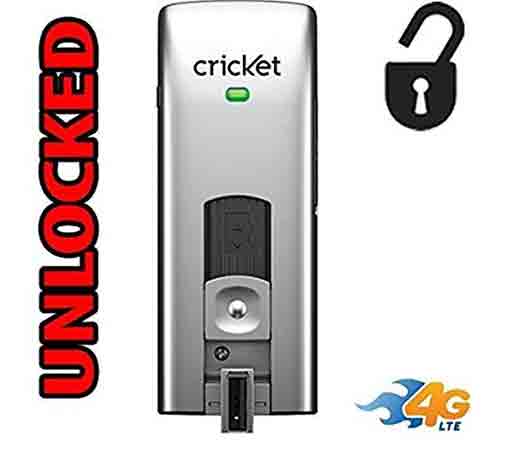 In a recent event by the carrier, they launched their own WI-FI hotspot device which has sold a lot of units as of 2020. The launching came along with the unleashing of new Cricket Wireless mobile hotspot plans just for data. At $25 per month, you get 3 GB of data and at $35 per month; you can get 10 GB of data. The offer goes to a higher length of $75 or $65 whereby if you use the AutoPay service without receiving paper bills.
The Cricket device is quite simple to use and also very affordable. However, Cricket wireless has limited the download speed to 8 Mbps. This may affect some people who may wish to get fast download and uploads speed.  In that case,
Cricket wireless hotspot device is quite suitable for those who may wish to browse the internet lightly and not download a lot of items because they may end up frustrated. Also, the LCD screen is quite bright and easy to read. The good thing is that Cricket Wireless will configure the device for you hence you will not hustle when it comes to using it.
PROS OF THE DEVICES
Comes when it is already configured
Easy to use and read the screen
CONS OF THE DEVICES
The download speed is quite low
8. Karma Hotspot Plans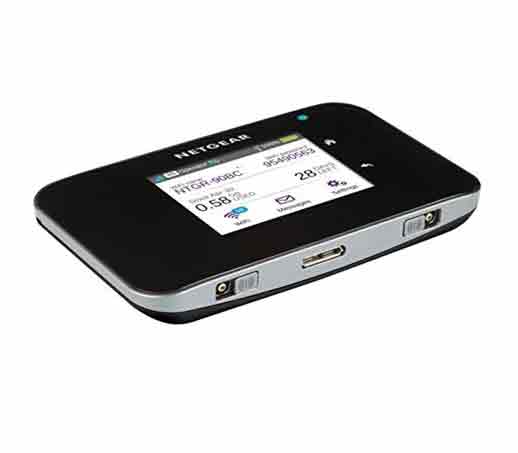 Karma is quite unique from other Hotspot devices in that it only offers the Karma mobile Hotspot plans and not any smartphones or tablets are on sale under this carrier. Due to this, they have focused more on building their devices in the best ways possible so that it gains the targeted market very efficiently.  The hotspot devices are quite pricy but the plans are some of the best when compared to other carriers' plans.
The devices are priced at $200 and below depending on the one you want. As for the plans, Karma offers a $3 per month plan and also an additional 410 for every GB data that you will use.  The regular monthly plans start at $39 for 5 GB data, $79 for 10 GB data and lastly $99 for 20 GB data. With Karma, you can pay an additional $15 per month and enjoy a private WIFI based network and control the speed.
PROS OF THE DEVICES
Has premium features
Easy to use
Quite compatible
The customer care services are very reliable
CONS OF THE DEVICES
The device LCD screen is not that impressive
9. Straight Talk Wireless Hotspot plans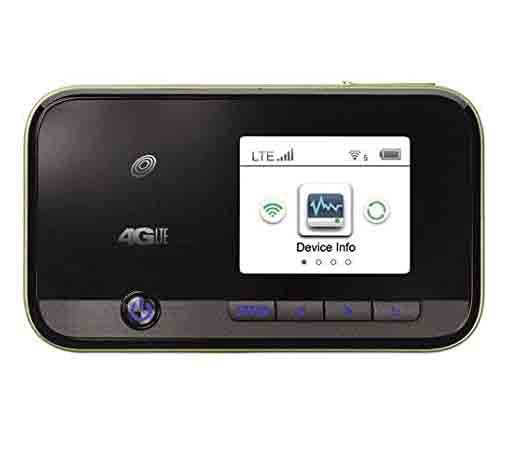 Straight talk is an upcoming carrier that offers several hotspot plans. It was launched back in 2009 and is under the Mexican telecommunications co-operation. Basically, it provides its cellular services to 4 major wireless providers across the USA.
Apart from that, they own their own line of mobile hotspot devices which has so far gained great recognition. The devices have affordable plans as compared to other carries. At $15, you get 1 GB of data, $25 gives you 2GB, $40 gives you 4GB and so far the highest offer is $75 whereby the user gets 7GB.
The Straight talk mobile hotspot is an upcoming product and with time, they are planning to make major adjustments with their plans. As for the devices, they are small, easy to use and you are assured that cybercrime will not happen at any cost. Mostly the devices can be bought directly from their website and if you wish to ship the product, you can visit Amazon.
PROS OF THE DEVICES
Easy to configure
Fast speed internet
Long lasting battery
Highly encrypted to prevent cybercrime
CONS OF THE DEVICES
The plans are not that convenient for those who wish to buy large sums of data
10. US Cellular Hotspot plans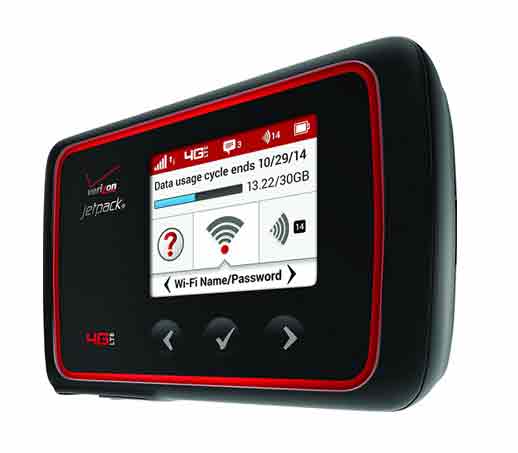 US Cellular is ranked as the fifth largest carrier across the US and they only offer one mobile hotspot device brand for sale. Many people raised issues that they should increase more brands to their products since most of them did not like the device which they sold. However, the device functions very properly and the only issue is about compatibility.
For $48, you get 2GB of data and at $65 you can get unlimited mobile hotspot plan for a whole month. Unlimited data is offered by few service carriers and this is a chance you should try not to miss. Also at $75, you can still get the unlimited data but it comes with fast download sand uploads speeds.
The device comes when it is already configured and it is easy to interpret. Also, it shows you the amount of data left for those who are using unlimited plans. The device is somehow large and complaints have been raised about it. US Cellular is working to configure such that the device is small enough to fit in the pocket.
PROS OF THE DEVICES
Easy to use
Comes when it is already configured
You get unlimited data plans
Fast download speeds
CONS OF THE DEVICES
11. SafeLink Wireless Hotspot plans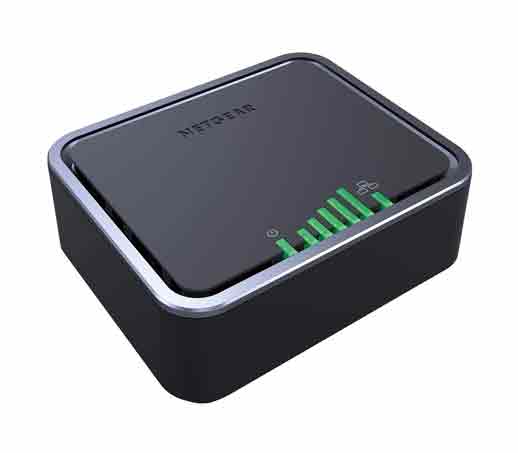 SafeLink is another prominent carrier that has gained recognition among many people in America.  It is a subsidiary of TracFone, America's largest service provider. As for the mobile hotspot plans, they come at a good price and the good part is SafeLink offers high-speed internet so the user will never be disappointed.  
The mobile hotspot plans give you an unlimited premium plan feature whereby you get 50 GB of data at $90. If you do not love to surf the internet that much, you can opt for other plans which start at $20 and the user gets 1GB of internet data. At $35 you get 2GB of internet and at $50 5GB of the internet is all yours.
SafeLink also offers their mobile hotspot devices mostly under Netgear and the devices seem to function very well. They have an LCD screen which shows the amount of data left. The network signal, battery percentage and the number of users' using the device. The device will not disappoint you when it comes to compatibility since it is small enough to fit in the pocket.
PROS OF THE DEVICES
Easy to use
Fast download speeds
Fast response to customer care services
CONS OF THE DEVICES
The encryption is not that reliable
12. Sprint mobile hotspot plan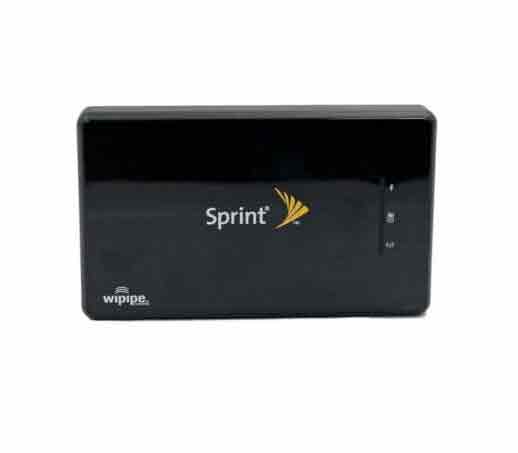 Sprint mobile offers you one of the amazing unlimited plans which you cannot decline. The unlimited plans are quite interesting since they are divided into three. There is the unlimited basic and also, the unlimited premium and unlimited plus. You can choose the best among these and it all depends on the money you have.  
With Unlimited basic, you can get 500MB of 4G LTE mobile hotspot at only $15, and at $25 1GB of the internet is available. This only applies to the mobile hotspot plans and not of other devices like phones and tablets. 
The unlimited premium gives you up to 50 GB of data at only $75. The unlimited plus is also quite amazing since it offers 40 GB of data at only $35. When it comes to their devices, they are also quite affordable too. The device is also small enough to fit in the pocket and the internet bandwidth is quite impressive according to some reviews by people who use it.
PROS OF THE DEVICES
The device is secured from hackers
It is quite easy to operate
The internet speeds are fast
CONS OF THE DEVICES
It takes a long time to boot up when you shut it down
13) Virgin Mobile Hotspot plans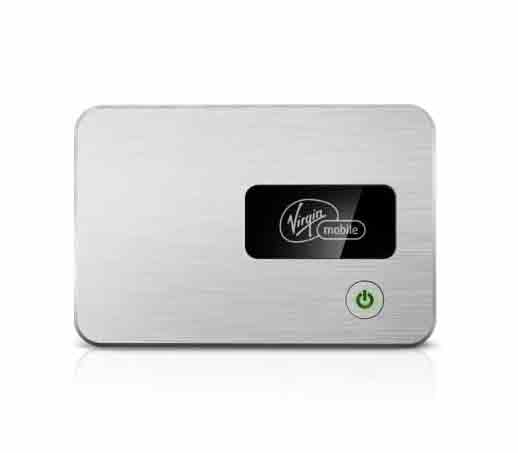 Virgin mobile is another great no-contract carrier in the US which offers amazing features when it comes to the Virgin mobile hotspot plans. Optus, the founder of Virgin Mobile announced that it would shut down the carrier but as of 2020, the carrier seems to function pretty well.
In fact, they have introduced the LTE networks to Canada and Mexico hence increasing its awareness on the products they offer. With $20 you get 2 GB of data per month, $40 gives you 5 GB of data, and at 75 you get 50 GB of data. When you pay an extra $10, you get the 50 GB data but at fast internet speeds.
The device has an LCD screen with 160X128 pixel display. You also get a Micro SD slot for shared storage. The device can expand up to 5 WI-FI devices for sharing in one connection.
PROS OF THE DEVICES
A good quality LCD display
Easy to configure
4G LTE networks available
CONS OF THE DEVICES
The device is not that small
14. MetroPCS Hotspot plans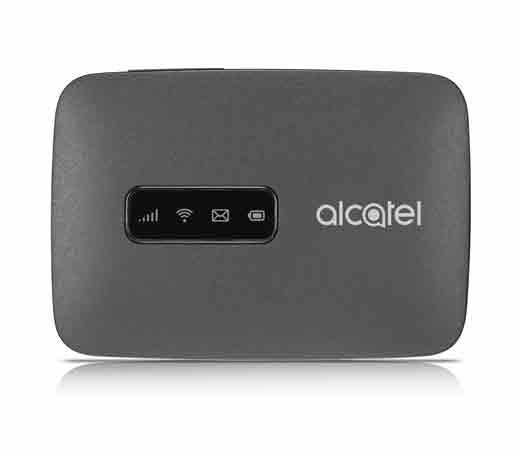 In January 2018, MetroPCS launched its standalone mobile hotspot plans. However, to enroll in this, you need a MetroPCS phone plan so that you can add a hotspot plan to that. Currently, the offers are quite amazing and since the mobile hotspot plans program was just launched last year, it would be the best deal you are getting in the market. It offers 10 GB of data at $35 per month. Once the data is used, you will get slow speeds of 128kbps.
You can also add more GB of data at an extra cost but it will not be expensive. Also, phone plans eligible for a hotspot plan will be charged $30 for 2 gigs of data and at $65 you can get 12 GB of hotspot data from the 2GB phone line. MetroPCS also offers the Music Unlimited plan whereby you can enjoy fast streaming of music.
As for the device, they use the Alcatel Link Zone which comes at a very cheap price. The device provides WI-FI up to a maximum of 15 devices and at fast speeds of 4G LTE. Also, it has a 1800mAh battery that can last up to 6 hours of usage and 300 hours of standby time.
PROS OF THE DEVICES
Long lasting battery
4G LTE spectrum connectivity
Easy to use and configure
CONS OF THE DEVICES
The device does not work on other networks
Bottom line
Choosing a data plan for your mobile hotspot has never been easy. But if you read the tips mentioned above, then you will be a stepping stone ahead to getting the mobile hotspot plan and device of your choice. Also, ensure that you choose a device whose security is guaranteed to escape threats of cybercrime and also to avoid people who may enjoy the benefit of your internet by using malware to access your device. With that in mind, then you rest assured of enjoying the unlimited mobile hotspot plans effectively.