How to Choose Best Internet Options For Rural Areas
Internet connection is a fundamental aspect of our daily lives. In every population category, the internet plays a crucial role in complementing the consumer's telecommunication needs. However, rural areas usually experience some challenges in internet access and broadband internet connections. For many rural businesses, they find themselves depending on old age technology, such as T1 lines. Therefore, investing in the best internet options for rural areas can significantly impact on local communications infrastructure and technologies to rural communities.
Most importantly, this article will brief the best internet service for rural areas that bring decent upload and download speeds. The available internet options include DSL, mobile wireless, or satellite internet. Additionally, satellite internet availability is almost everywhere, but the data restrictions make it the second option for people who passionate about video streaming. Hence, it's advisable before you sign up for satellite internet to check all available options.
You might get spoilt for choice, wondering which option will offer the best services but worry not. The choice of internet option depends on your preference for availability, pricing, and speed plus, of course, where you live. Some of these internet options have bundling that provides cheap cable TV for low income. On the other hand, DSL, fixed wireless, or mobile wireless internet has no data caps; hence they are highly recommendable.
What Do You Consider When Buying Rural Internet?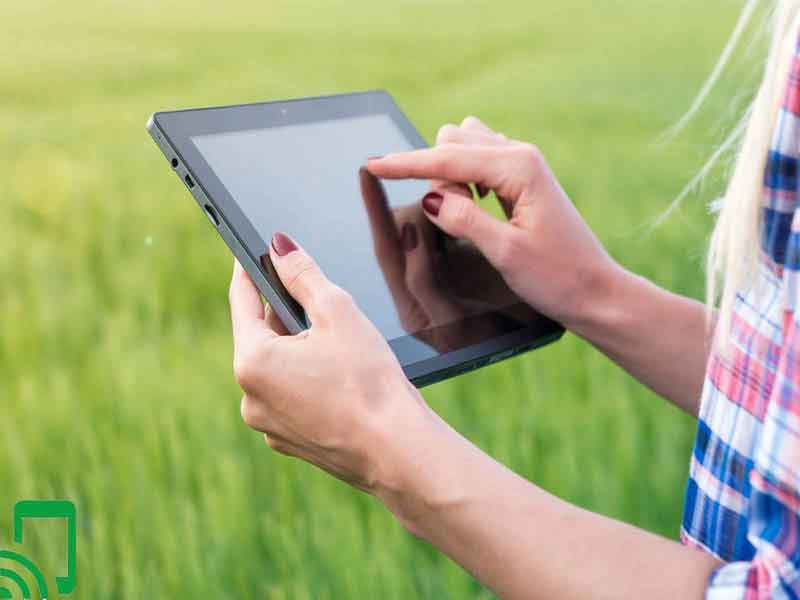 i) Speed
Speed can be another luring reason to pump all your money on your internet needs, but you may require less than you think. Remember that you will require more speed if you are connecting multiple devices and users simultaneously. The Federal Communications Commission (FCC) recommends the below speeds;
Streaming video in 4K: 25 Mbps
Streaming video in high definition (720p): 5–8 Mbps
Social media, email, and browsing the internet: 1 Mbps
Streaming video in standard definition (480p): 3–4 Mbps
Gaming: 3–4 Mbps
ii) Price
Price is a key consideration whenever shopping, and unfortunately, many of the rural internet options don't come cheap. However, there are a few ways you can control the cost.
Buy the data you only need. Unlimited data packages are always tempting. Just monitor your data requirements per month with your current plan and look for a matching plan with a data cap.
Be watchful of price hikes. Stick with a provider who offers constant rates with no prospects of price hikes.
Compare equipment costs, if any, and installation, but don't hesitate to ask for a discount or a waiver.
iii) Data caps
Data caps can be a deal-breaker, but if you're occasionally using the internet, you probably won't hit a data cap. If you are a heavy internet user, data usage is a factor we should check on. Alternatively, you can opt for a plan with a high or unlimited data cap.
iv) Availability
If you reside in a rural area, you know pretty well about the lack of the best internet options. That's why availability is a key factor to consider when deciding which internet service provider to use. Choose the provider that's widely available in the area where you live.
What Are The 7 Best Internet Options for Rural Areas?
1) Cable internet
Although expensive, fast speeds and generous data caps make cable connectivity worth every coin. You may pay more for cable than your other internet option, but it's a cheaper option than satellite.
The best provider of Cable internet
Cox is the third-largest cable television provider in the US, offering 18 states with great penetration in Arizona and California. Cox offers cable TV, internet, and phone services. Additionally, Cox also has fiber internet service. Internet plans begin at $29.99 per month for 10 Mbps. The 940 Mbps plan costs $99.99 per month.
Xfinity is Comcast's brand that bundles consumer cable TV, internet, telephone, and wireless services. However, Comcast is one of the largest cable providers offering Comcast cable TV for low-income families, delivering services to US commercial and residential customers in 40 states.
Moreover, Xfinity provides Comcast cable for low-income families with Xfinity's gigabit internet serving approximately 58 million home and business consumers. It also offers a variety of download speeds starting from 25 to 2,000 Mbps. The introductory Plans start with a cost of $24.99 per month. Moreover, Xfinity has no-contract plans that cost slightly higher per month.
2) Satellite internet
Satellite internet's biggest benefit is availability. Its connection doesn't require any hard wiring crisscrossing neighborhoods and roads to make it function. However, you have a dish mounted on your rooftop, and that's all. So it's a suitable connection on farms and remote places where cable and phone lines are unavailable.
The high prices and low data caps make it an uneconomical option despite its wide availability. However, speeds are between 5 and 15 Mbps for most satellite internet connection. Besides, satellite requires some amount of fees including installation and the equipment renting cost.
The best provider of Satellite internet
Hughes Net broadcasts satellite internet to over 1 million consumers in all 50 states and rates as a good alternative for rural consumers. Usually, HughesNet engages subscribers in a two-year contract, and plans start from $59.99 to $149.99 per month, delivering 25 Mbps downloads and up to 50 GB data cap.
3) DSL internet
DSL internet (Digital Subscriber Line) gets passed through your phone line, making it an ideal option for many rural consumers. The DSL can connect speeds up to about 50 Mbps, but several providers provide DSL speeds in the 1 to 15 Mbps range.
Additionally, the DSL connection has lower prices when compared to satellite internet. It may also provide speeds and high data caps that outshine cable internet, plus tends to be more widely spread compared to cable. Therefore, its availability and low cost make it an ideal option for the rural community.
The best provider of DSL internet
AT&T Internet offers high speed internet without contract services to 21 states. In combination with DSL broadband, AT&T Internet offers fiber and fixed wireless internet service. Internet plans start at $39.99 per month when bundling with other AT&T products. Download speeds reach up to 940 Mbps.
CenturyLink provides internet service in all 50 states, with DSL reaching approximately 50 million subscribers. Besides, CenturyLink also offers fiber internet to about 10 million people. Overall, plans begin from $49 per month, with speeds up to 100 Mbps. The 940 Mbps fiber plan costs $65 per month.
4) Mobile Wireless and Mobile Hotspot
Mobile internet has benefits like high speeds, relatively seamless connections, and considerably good coverage. However, it's usually very costly and has strict data caps. If you are receiving signals from any major carriers in the US, you can enjoy a Verizon cell phone plan for wide coverage and the best unlimited hotspot plans.
If you're not a heavy data user and need a temporary internet connection, hot-spotting off your mobile phone can work if you are receiving a cell phone signal. If you want to stream video like Netflix, Hulu, or YouTube, hot-spotting via phone is not recommendable as it won't give you sufficient data and speeds each month.
5) Dial-up
Dial-up is the oldest category of internet technology available today and uses telephone landlines to provide internet service. The advantage of dial-up is that it is very affordable, and needs no special equipment beyond a phone line.
However, it offers sluggish speeds than any other internet connection, with speeds of about 56 Kbps. Additionally, it would be best if you connected to the network whenever using it, and the internet connection impedes access to your phone line when not in use.
This option is only applicable if other internet options no longer exist, and you want to do simple web browsing and email.
6) Fiber Internet
Fiber optic Internet promises to be the future of broadband internet. It uses fiber-optic technology to deliver the fastest speeds witnessed today, up to 10000 Mbps (1Gpbs). However, Fiber cables comprise many smaller optical fibers that work by sending a beam of light through fiber optic glass cables to transfer the internet.
The best provider of Fiber Internet
Verizon Fios (Fiber Optic Service) got launched in 2005 as one of the first providers to deliver fiber Internet services to residential customers. Besides, it's among the providers of internet services for low income in the United States.
This fiber-optic service is available in 10 States along the East Coast, serving 35 million consumers. Verizon also provides residential DSL service. The Verizon Fios plans begin at $39.99 per month for 200 Mbps downloads and $79.99 per month for up to 904 Mbps.
7) Fixed wireless
Fixed wireless, or antenna-based internet, utilizes a special router that collects 3G or 4G mobile internet signals and builds a home dense wireless network that you can tether your devices to. Fixed-wireless providers deliver your internet connection from a fixed location to an antenna set on your roof.
The signal then transmits to your router, which distributes home Wi-Fi network that you use to connect your Xbox, smart TV, laptop, and other devices to the internet.
Best providers of fixed wireless
Rise Broadband stands the nations largest fixed wireless broadband service provider, offering high-speed internet and digital voice services to commercial and residential consumers across 16 states.
Interestingly, fixed wireless provides broadband coverage in the past under-served areas. Rise Broadband delivers speeds between 3 and 1,000 Mbps, and the plans start at $42.95 per month for 5 Mbps.
Bottom line
The lack of internet services in rural areas is a sad reality among the US residents. However, settling with a great internet service provider (ISP) can be simple, sophisticated, or a combination of both. Luckily, this article avails the best internet options to ease decision making when searching for a suitable internet provider.
You can settle with an option that services all your internet needs, matches your pocket, and highly delocalized within your area do residence.