The 5 Best Virgin Mobile Hotspot Plans and Devices
Virgin Mobile has over the years been seeking ways to advance its services and they launched the mobile hotspot plans. Despite rumors of Virgin Mobile shutdown, it is currently on the epitome of becoming the best carrier in America. Previously, Virgin Mobile did not have the mobile Hotspot and since its inception, it has gained quite some fame in the tech market world.
Currently, many people love to use their cellphones are hotspot devices but if you connect to more than five devices, the phone experiences some issues with regards to the internet speed. Generally, it is a good option to go for if you know you have a few devices to share your internet with. Virgin mobile hotspot plans are currently available in several devices when it comes to the cellphones which have been using their older monthly plans.
To know which cellphones are compatible, you can visit their official website for more info. This article will guide you through on some of the best unlimited mobile hotspot plans to go for and also the hotspot devices which are compatible with Virgin mobile and have a good rating on Amazon.
How can you pay for the Mobile Hotspot plans?
For the old users in Virgin mobile, the paying procedure is quite simple. First, you need to choose a plan between the two monthly and daily plans. For the daily plans, you are eligible to pay $3 for 500MB of data and the monthly offers are at $5 you get 1 GB of data and at $10 you get 2 GB of data. These are plans based on the mobile hotspot devices and as for the mobile hotspot plans, they are quite different like boost mobile hotspot plan.
At $35 per month, you get 5GB of 4G LTE data and at $45 per month; 10 GB of data is accredited to your account. For those who wish to surf the internet to the extreme without worrying of data being depleted, they can opt for the $60 per month whereby you get unlimited 4G LTE data.
So far, these are the best offers to go for and once you enroll; there are some promotions that you may receive if you continue being a loyal customer for Virgin mobile.
To pay for the services, you can visit their official website and select the My Account option.  Payment can be done like you normal monthly billings so following the procedure will not be a hustle.
Recommended Articles:
Best Jitterbug Phone Plans Verizon
How to Replace A Qlink Wireless Lost Phone
Best Free Government Smartphones
How long does the Virgin Mobile Hotspot plans really last?
Many people are asking do the plans extend for more than a month and for the daily plans, do they expire within 20 hours?  For the daily purchase, the data will be valid until 11:59 PM of the next day from the purchasing date. Actually, it's more than 24 hours because, if you buy the data let's say at 8:00 AM, it will still expire by 11:59 the next day.
For the monthly bu ndles, they usually expire at 11:59 within 30 days from the day of purchase, unless the data depletes before the allocated time. If in both plans your data is depleted, there is an option to get more data for continued usage.
Another fact is that the monthly hotspot plan is measured differently from your normal monthly plans. With that in mind, you do not have to worry against both plans being measured under the same scale.
For those who have purchased the mobile hotspot devices, they can look on the LCD screen to know how much data they have used. If the device lacks an LCD screen in a few cases, then the user can go to his or her website and open the option Service & Usage tab and select data after which you will know how much data you have consumed.
What to caution when using the Virgin Mobile Hotspot Plans?
There are a few factors that can make you end up spending a fortune when it comes to the Virgin mobile hotspot plans. First is the overseas surfing. If the user intends to travel soon to places like Canada and Mexico, you can opt for a suitable hotspot device like RoamingMan U2 hotspot. This is a device which has LTE connectivity in most places in Canada, US, and Mexico. 
Also, to the places you are traveling, you can get a local Line to escape the high international data rates. Many people tend to roam without consent and at the end experience a higher monthly billing which they did not totally expect.
Should you wait for the 5G networks or use the 4G LTE
As Technology develops, some carriers have already launched the 5G enable hotspot devices. These carriers are like the AT& T mobile and Verizon wireless, As for Virgin, there are no reports of launching the 5G networks but with time, they may surprise us. However, the 5G networks are at a higher cost and so far, the internet speed of the 4G LTE networks can still deliver.
Top 5 best Virgin Mobile Hotspot Devices
1) Virgin Mobile Overdrive Pro 3G/4G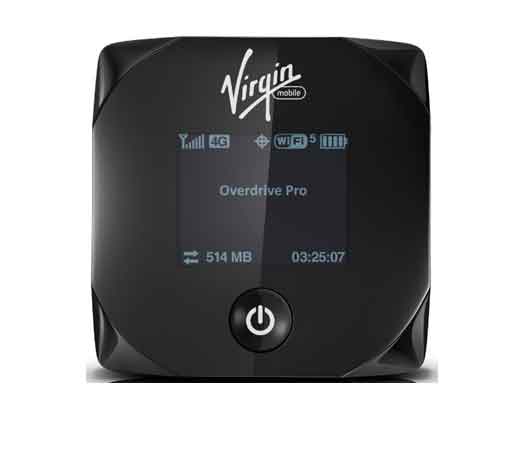 The Overdrive Pro came into the market by storm and it is one of the best devices to go for as of 2021. With it's high quality display that allows you to see battery percentage, network signals and number of users, you are assured of an amazing interaction with this device. It also has a micro SD slot for shared connection storage.  The device has a long lasting battery that can deliver up to 8 hours of continuous usage. You can also connect up to 5 devices without buffering.
PROS
An amazing user interface
Easy to use and operate
Fast uploads and download speeds
Long lasting battery
Large display
CONS
The body design is not of high quality
2) Virgin Mobile Broadband2GO MiFi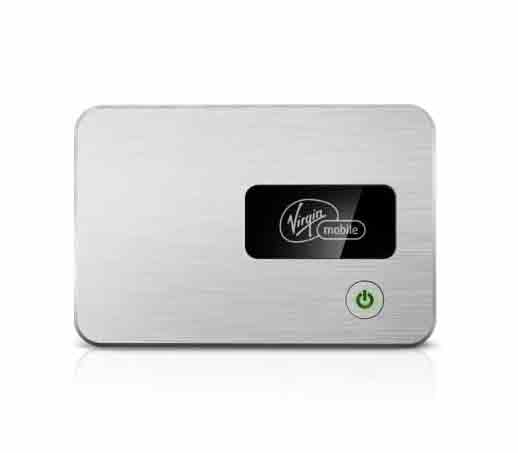 Despite using 3G network connectivity, the Virgin mobile broadband can surely deliver high quality internet. It allows up to 5 users to use the device and also other users can enjoy high quality internet. When you purchase the device, there are no tied contracts between you and the provider hence you get premium services with zero worries.  The device works in most states across the US and even in some countries outside Europe. Some of the pros and cons include
PROS
Easy to use and operate
Fast internet connectivity
It can be globally used
Large LCD display
Connects to 5 devices without buffering
CONS
Not globally efficient
It is not very compatible
3) Netgear mingle mobile hotspot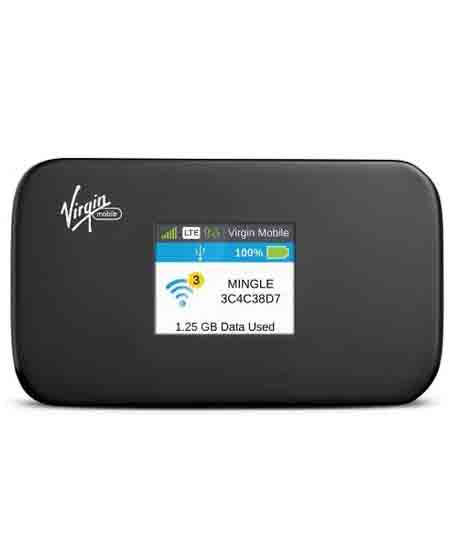 With its first class design, Netgear mingle can be ranked as the epitome of Mobile hotspot. It is quite small and can easily fit into the pocket. Also the device runs on a Qualcomm based processor hence you are assured of fast internet speeds without buffering. It has a high quality display with a good user interface in the system. Netgear mingle has a 3000 mAh battery that can deliver up to 10 hours of usage.
PROS
A cool design
Qualcomm processor makes it very efficient
Long lasting battery
Large LCD display
Easy to use and operate
CONS
Throttling applies if speed limit allocated is exceeded
4) Virgin Mobile Novatel Ovation Broadband2Go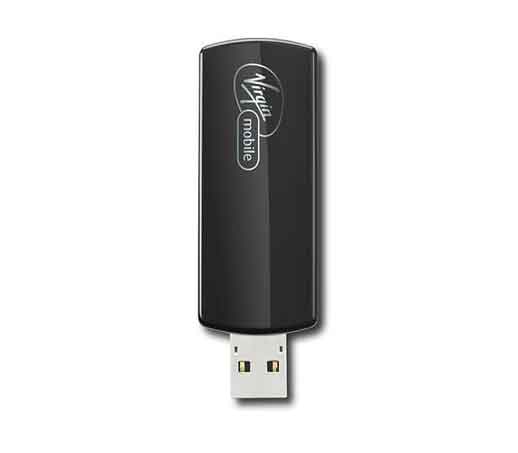 This is the best device to opt for if you are not a heavy user of the internet. It is quite efficient for streaming, social media usage but not reliable when it comes to bulky downloads. It requires a Virgin Mobile Micro simcard to use. The device lacks an LCVD display but the data usage can be shown on the computer which you are using. Lastly, it is quite small and easy to carry around.
PROS
Easy to carry around
Fast internet speed connection
Does not require a battery to use
It is very efficient in rural areas since it runs on 3G protocols
CONS
5) Netgear Unite 770s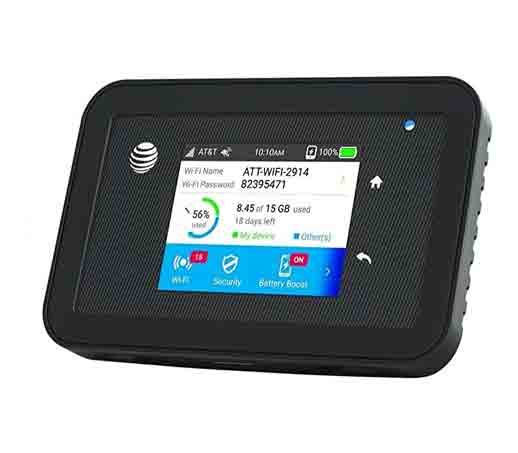 Netgear Unite products have been in the market for quite a while and as for the 770s, it is one of the best mobile hotspot devices manufactured so far. It runs on a Qualcomm processor hence the user cannot be disappointed when it comes to performance. It also has an amazing user interface which is very easy for a senior to use. It allows a maximum of five people to use the devices and there have been no reports of buffering or slow internet. The device can give a user 10 hours of continuous usage.
PROS
Fast internet connection
User friendly interface
Compatible enough to fit in the pocket
Sleek and appealing outward appearance
Globally usable
CONS
Connectivity is not reliable in several States in the US
Bottom Line
Virgin mobile offers the best data plans one could ever get. Also, the hotspot devices compatible with Virgin Wireless are quite nice and you have assured protection against malware. Lastly, the plans available under Virgin mobile are quite affordable as mentioned earlier, especially for the hotspot devices. Once you become part of Virgin mobile, you will never be disappointed.