Five Best Freedompop Hotspot plans & Devices 2021
Choosing a carrier has never been that easy. Freedompop is one of the best platforms to work with when it comes to unlimited mobile hotspot plans. Their offers are quite affordable and most of all, the internet quality is high, and you can never be disappointed. Also, there are some promotions that you can get once you become a longtime customer. It has been nominated and received several awards due to its exemplary work.
Their website is quite easy to use, and even a senior can get to know quickly about what they have to offer. It has network coverage of 90% across America hence a reliable platform to go for. Freedompop is also offering one of the best plans available when it comes to data plans. Once you enroll, you get free data for a whole month.
This is something not offered by any carrier in the US. To register for their monthly plans, you can visit a local store to enroll. Also, below are some of the monthly plans you are likely to get when you work with Freedompop which are based on the mobile hotspot plans.
What are some of the mobile hotspot plans?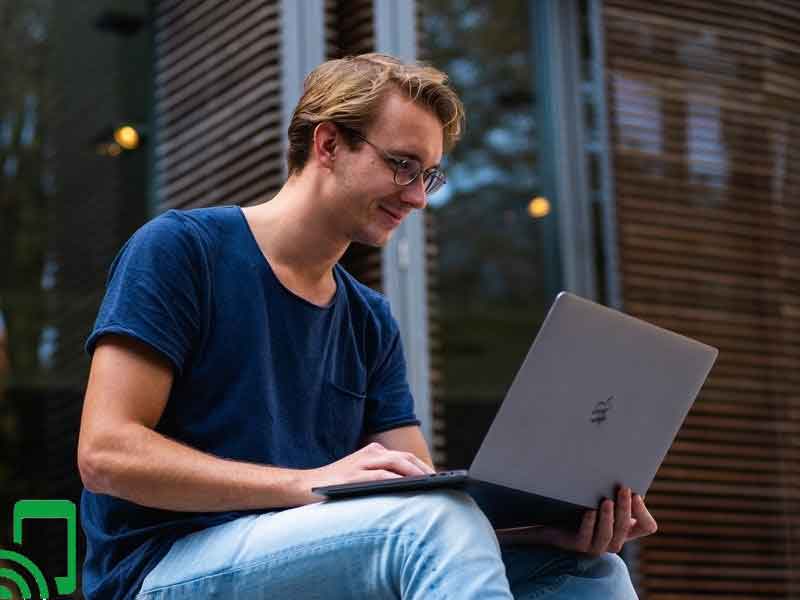 Presently, Freedompop is giving away 2GB data as trial data for a whole month once you get the mobile hotspot devices. The devices are quite cheap, and the cheapest you can get is at $39. If you may not wish to get the device, you are also not left behind. Freedompop allows you to use your phone as a mobile hotspot and with that; you can get 200MB once you enroll. With 200 MB, you can do the following:
Send 1000 text based on emails only
50 emails with photo attachments can be sent
150 emails with other accessories like documents and other related stuff.
You are allowed to post 60 social media posts with photos
Lastly, the user is allowed to visit 500 webpages. This is something very efficient for researchers or if you are a student.
Once your data are depleted, the user is likely to pay an additional amount to continue surfing the internet quickly. The good part is that the Freedompop mobile hotspot plans are quite cheap. Another option is to refer friends to join the Freedompop network, and once they join, you get 10MB. This data is quite minimal, and you can only visit light pages.
If you think the mobile hotspot devices are quite cheap, you can opt to buy the Freedompop mobile hotspot device which comes at a low price too. Some key features of the device are like:
Free shipping
4G LTE speeds
Free 2GB trial data
14-day refund if you are not impressed by their products and may wish to get another device from Amazon.
This is a good deal you can hardly get in other mobile networks.  With the 2GB of data, you can stream high-quality videos and stream lots of music too.  Once the data is ultimately used, there are other plans which you can get, and apparently, they are all based on the 4G network connectivity:
500 MB of data is priced at $7.99
1GB of data is priced at $13.99
You can get 2GB of data at $19.99 per month
At $26.99 the user gets 3GB of data
4GB of data is evaluated at $33.99
By joining Freedompop, there are zero contracts to be offered; hence you can pay on a month to month basis.  If you switch to the free trial data plan within the 30-day trial, you will enjoy the continuous 2GB data. Once the trial ends and you wish to switch to the open data, you will have to pay $15 as refundable fees due to the plan downgrade.
Also, if you think in a particular month you won't be using the mobile hotspot device, you can opt for pausing the plan until you resume back to it.
What is the outcome one your data gets depleted?
Once your data is depleted, your account is credited with $15. For continuous usage, the user is charged with $0.02 per MB of data used. If you stream Netflix in HD quality, that's about 6000MB used. At the end of the month, you are likely to pay about $100 since you will also do other stuff a[part from Netflix only. This is the price of a budget smartphone on Amazon. What is the best option to do? You can opt for the safety mode service whereby you get $6.99 per billing cycle. If you do not wish to pay for this, then you need to actively monitor your data efficiently, especially with the hotspot devices.
If you wish to roam, Freedompop GSM Sim card will not do the trick. You are required to get the Freedompop global sim card to enjoy this offer. With that, you can use Freedompop efficiently at 25 countries, mostly based in Europe.
How to set up your mobile hotspot device?
A hotspot device is very efficient since it pulls networks from several network towers hence getting a stronger internet connection. The device then broadcasts signals to your devices of choice after which you can connect them. For most devices, the user is allowed to connect up to 15 devices like tablets, smartphones, and laptops.
For most hotspot devices, you simply need to turn them on, locate the Wi-Fi network to your desktop after which you are required to enter the password. The password will be Freedompop since you are a new user. However, if the product was purchased from places like eBay or Amazon, then you are required to activate the device first, and this is just an easy step. You only need to remove the back cover and write down the MEID number. After that, you will go to Freedompop's official website and insert the MEID number. If it is valid, then you are good to go.
The 5 Best Freedompop hotspot devices
1) Netgear Unite Internet Hotspot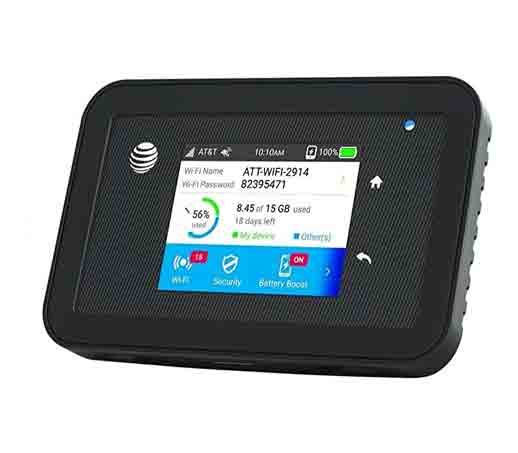 Netgear Unite is one of the new and best mobile hotspot devices in the market right now.  The device has impressive network bandwidth, and you will not be disappointed once you join.  First, you are required to get the Freedompop sim card since it is a requirement to activate it. Once that is done, you are set to enjoy the device. It has a 200 mAh battery hence you get around 10 hours of continuous usage and also approximately 10 days of standby time. It has an appealing look, and the LCD is quite impressive.
PROS
Easy to configure
Uses a vast array for network bandwidth
The device has an appealing design
It is compatible
A long-lasting battery
CONS
Will not work on CDMA carriers
2) Freedompop Novatel MiFi 500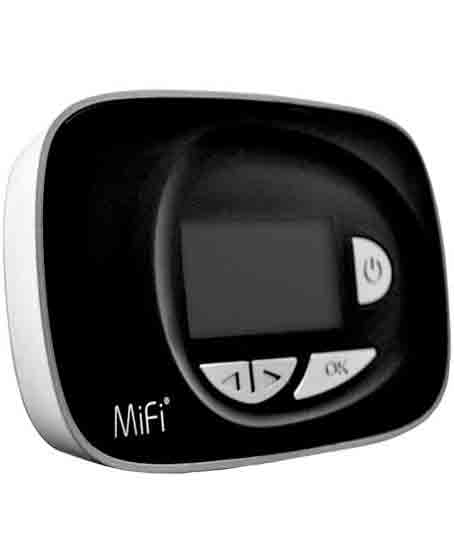 This device can connect up to 10 users and still get the best connectivity. You are also assured of long lasting battery life of up to 10 hours. With the Freedompop connectivity, the user does not have to worry about slow or buffering connectivity. The good part is that it comes at a pocket friendly price and it still delivers appropriately. Novatel is quite easy to configure and operate because of the buttons which are appropriately displayed around it.
PROS
 Easy to operate
Uses a Qualcomm processor
Fast processing speed
Long lasting battery
CONS
The device has an old school body design
3) Freedompop Supernova 4G LTE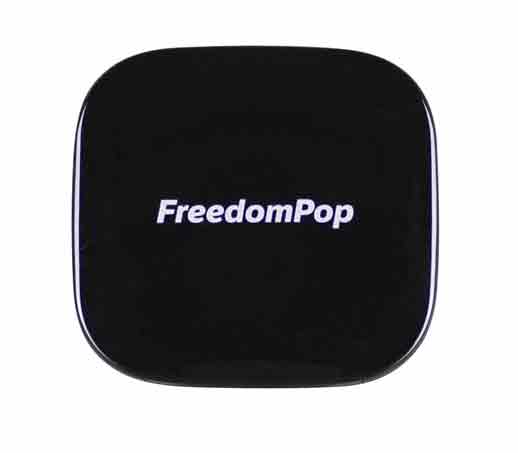 The supernova is one of the best Freedompop based hotspot devices. With that, you can get speeds of up to 60 MBs. The user is allowed to connect up to 8 devices. The network connection is quite impressive too. Sadly, the battery life is not that good since you get about 6 hours of usage. It has an appealing look, and the LCD screen is quite visible.
PROS
 Allows 4G LTE networks
Easy to use and configurer
Fast internet speeds
The LCD display is of high quality
Fits into the pocket easily
CONS
The battery lifespan is short
4) Freedom Spot Photon 4G Mobile Hotspot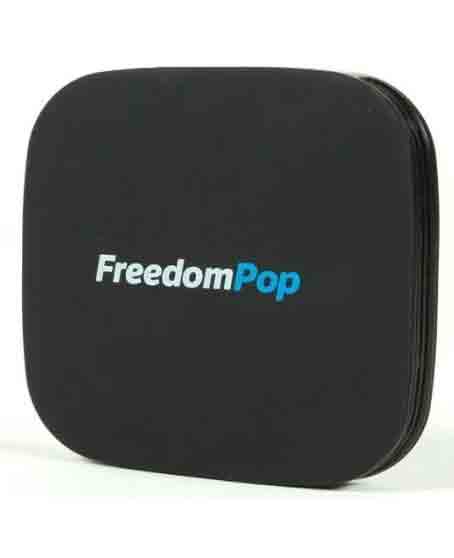 This is a flagship hotspot device that allows you to connect up to 20 users and still enjoy quality streaming and live gaming efficiently. Also, the device is entirely secure; hence, your private information cannot end up to the wrong person. It has a long lasting 5040 mAh battery which can last for 24 hours. It has an advanced mobile Wi-Fi mobile feature where you get quality streaming.
PROS
 Connects many users
Has a long lasting battery
Allows data offloading hence saving on data plans
The hotspot is secured
The LCD display is large and easy to read
CONS
Only works on GSM networks
5) Freedompop Mobile Hotspot Platinum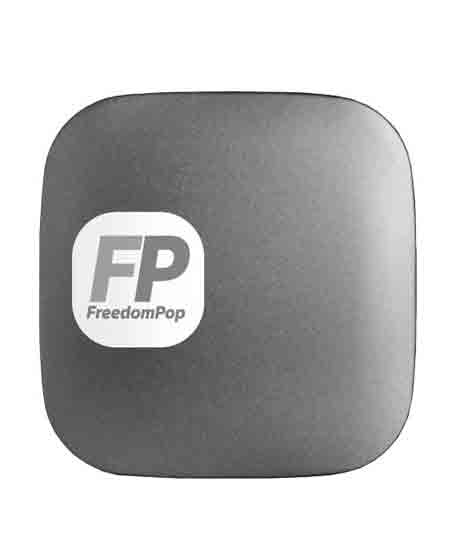 This amazing flagship device has one of the best features with regards to mobile hotspot. It has a long lasting battery that gives you up to 10 hours of usage. The device runs on a Qualcomm processor so at no time will it buffer. It has an amazing body design and shape which matches flawlessly with its compatibility.
PROS
Easy to use and operate
Fast internet speeds
Can connect up to ten users
Long lasting battery
Compatible
CONS
Connectivity is not reliable in some areas in US
Bottom Line
To know what you want when it comes to internet connection is very important. Freedompop gives you the best it has to offer with regards to their plans and their devices. This is something that I highly recommend that you should go for. Once you enroll, there are many promotions you are likely to get and also enjoy fast internet speeds.