The Cheap Straight Talk Cell Phone Plans in 2021
Finding the ideal mobile carrier can at times be a tough job since you need to subscribe to mobile plans that suit your budget and at times it doesn't balance at all. Although the top mobile carriers such as Verizon, AT&T, T-Mobile, Visible, among others offer high-quality services and different services in each plan the services can be at times costly. If you are on a tight budget and you need mobile plans that are affordable and can address your needs then no need to worry as you are in the right place. Here I'll guide you through the ideal MNVOs such as Straight Talk Wireless and check out the Straight Talk cell phone plans offered.
For status, Straight Talk Wireless is a Mobile Virtual Network Operator (MVNO) that offers affordable prepaid phone services to its customers. The alternative carrier works in partnership with TracFone and Walmart to offer you budget-friendly mobile plans. Straight Talk wireless works smoothly with both CDMA and GSM devices so no need to worry about having to pick a certain phone as you enjoy Straight Talk phone deals. Straight Talk offers no-contract plans to its subscribers and after 30 days it refills and you get talk time, text, and limited data and if you need more internet there is unlimited data for you.
The good thing about Straight Talk Wireless is that the cell phone service provider uses existing cell towers from other companies this, in turn, keeps the mobile plans' prices down. Since Straight Talk is using other cell towers, you get to enjoy affordable mobile plans. In this article, I'll guide you through some of the best Straight Talk plans and the various offer features each has to offer. Let's check them out.
Straight Talk Wireless mobile plans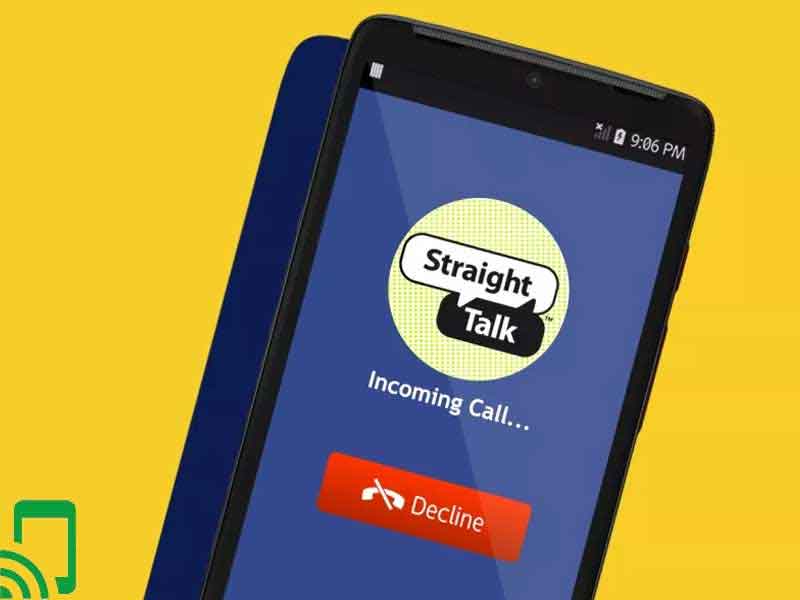 If you are on a tight budget then the Straight Talk Mobile plans are the right choice for you. The MVNO offers four mobile plans to its customers and you get various offers on each plan. The plans are;
1) Unlimited plan with 5GB
In this plan, you get to enjoy 5GB of high internet speed and you get to sign no contracts at all. You get unlimited texts and talk time so that you can keep in touch with your friends and family. The plan is ideal for those individuals who are light data users and use it for minimal texting and calling. The plan goes for $34 per month and you get $1 off when you apply for the Auto-refill for every month.
2) Unlimited plan with 25GB
If you need the internet most of the time then this plan can suit your needs superbly. In this plan, you get unlimited data and for the first 25GB you enjoy 4G speeds then once you clear it you get 2G speeds unless you want to top it up. With no contract, you get to enjoy unlimited texts and talk time to keep in touch with your friends and family. The plan goes for $44 per month and gets $1 off with auto-refill every month and free shipping.
3) Ultimate Unlimited Data plan
You get to enjoy unlimited texts and talk time and you can keep in touch with your workmates. If you need the internet to perform various activities then this plan is the ideal one as you get unlimited data with no specific limit.
The plan goes for $50 per month and you have to pay $0.99 upfront so that you can enjoy their services. You get $5 per month off for three months with auto-refill and get free shipping.
4) Unlimited international plan
In the unlimited international plan, you get to enjoy exclusive features that aren't offered in the other plans. Not only do you enjoy unlimited text and calls but also you get to enjoy unlimited international calling and texting to countries that include Mexico, Canada, China, and India.
You get to enjoy unlimited landline calls to over 1000 countries so you can keep in touch with your friends and family in other countries. You get to enjoy unlimited data in that for the first 25GB you browse at high speeds and after you have exhausted you get internet at 2G speed. The plan goes for $59.
In the plans, you get additional such as voice mail, caller ID, call waiting, and 411 calls at no extra fees. Also, you don't incur any roaming charges in the US so you enjoy network coverage at the normal price of a local call. Get The Plans
Are there Straight Talk plans for seniors and children?
Having a big household full of teenagers? No need to worry as Straight Talk has your back. You can subscribe to Straight Talk's unlimited talk and text plan with 3GB of data. It is ideal for teeters that are on their phones instead of studying.
For the seniors, Straight Talk has a plan for them. It is the cheapest Straight Talk plan that you can get. The plan offers 1,500 minutes, unlimited texts, and 100MB of data ideal for seniors as they don't spend much time on internet streaming.
Add-ons and deals
Straight Talks offers affordable mobile plans and still, you can save more on the discounts offered on their services. You can save $1 on your monthly cost if you sign up for "Auto-refill" that's similar to auto-pay. If you have some extra cash then you can pay for a discounted three, six, or 12 months extended plans.
If you have subscribed to the limited data plans then no need to worry as you can top up your data in case you exhaust your data in your plan. If you need to stream the latest movie on your Netflix account then you can buy 1GB for $5.
If you haven't subscribed to the unlimited international plan then you can opt for this add-on. You can enjoy global calling for $10 in your plan and keep in touch with your friends.
Is the Straight Talk phone ideal?
Straight Talk Phone deals are ideal and the mobile services providers offer cell phones regularly. What makes Straight Talk phone deals stand out is that the company offers huge discounts on the Straight Talk compatible phones old and new smartphones when you buy them. You can get either bonus data or discounts when you sign up for Auto-refill and it depends on the mobile plan that you are subscribed to.
Straight Talk, on all their phones except the Apple iPhone comes with a limited warranty. For instance, when you buy a new phone you get a one-year cover and if you opt for a refurbished smartphone then you will be covered for 90 days.
For those who have their smartphones, you can bring your smartphone as Straight Talk has the Bring Your Own Phone (BYOP) policy. Provided that your smartphone meets Straight Talk's requirements then you can enjoy their services smoothly.
How is Straight Talk Performance?
Straight Talk piggybacks on other mobile carriers' cellular towers so that you can enjoy the services they offer. Your network coverage will differ depending on your phone if it either uses CDMA or GSM networks and how you configure it with Straight Talk. In terms of network coverage, you will enjoy smooth coverage but it depends on your location.
In terms of data speeds, it can disappoint you. According to Tom's Guide, the service provider has an average LTE speed of 31.1Mbps. The speed is average in case you don't have hefty internet works. In terms of customer service don't expect much to happen since the service provider is among the lowest ranking in terms of customer service offered. Getting the cheap Straight Talk mobile plans offered is worth it if you aren't into calling for customer services every time.
Does Straight Talk offer family plans and Mobile hotspot?
If you are looking for best unlimited mobile hotspots plans options at Straight Talk then you have to search for other MNVOs as Straight Talk's acceptable use policy bans all hotspot applications. If you are looking for a family plan then this service provider isn't the option as it has no family plans but cheap Straight Talk mobile plans.
Final thoughts
You can keep in touch with your friends and family anytime and you can make international calls in case you have a relative in India or Mexico. Straight Talk helps you save up a few bucks on your monthly costs and you can compare with other service providers and see the significant discounts.
Also, you get unlimited data at an affordable price to stay updated with the latest news on the internet. At Straight Talk, you don't have to buy one of the Straight Talk phone deals instead you can bring your phone and immediately start enjoying their services.
I hope I've answered your burning questions and you can now choose to opt for Straight Talk cell phone plans and enjoy the various features it has to offer. Feel free to share your thoughts about their services in the comment section below. Have a lovely day.