The 7 Best Pay As You Go Plans
Over the past few years, pay as you go plans have become a major deal in which many Americans consider opting for. With the pay as you go plans, you never have to worry about contracts, early termination fees or anything that may cost you more than what you have budgeted for. There has also been a significant rise in the number of people using prepaid plans and this shows how they are becoming more effective.
The pay as you go plans allows you to pay for your plans up front. IN the past, you would hardly hear of a prepaid plan but as of now, almost all the service providers in the US seem to embrace it. Also, not only are the pay as you go services found in mobile phone providers but other corporate sectors seem to embrace it when it comes to offering some of their services.
Once you read this article, you will learn more about the best pay as you go plan service providers and some tips on what it takes to choose the best one. So, read more below to have in-depth knowledge of any info relating to the pay as you go plans.
Why should you choose a pay as you go plan?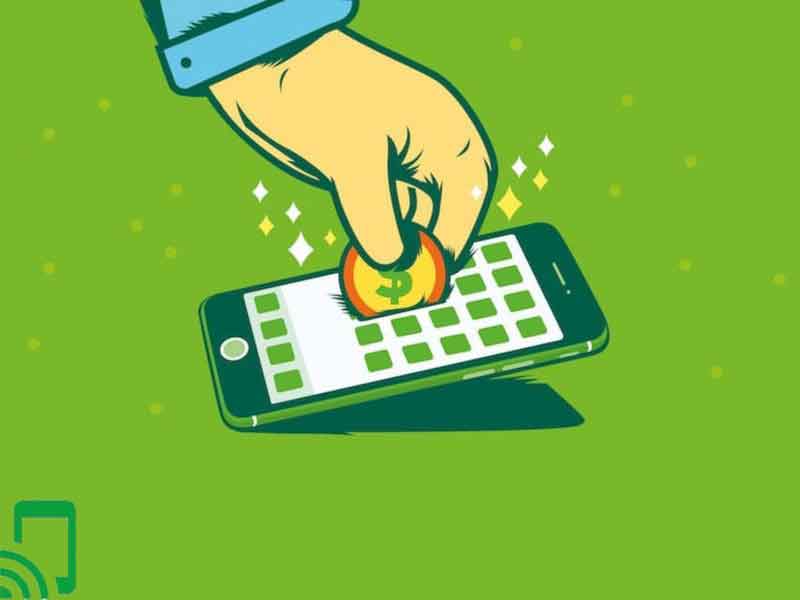 Having a prepaid plan comes with a lot of pros compared to the cons. Some of the benefits you get with a pay as you go plan include;
i) No contracts
Contracts can be very disappointing especially if you want to opt-out. With the pay as you go plan, you can enroll in a plan and cancel any time you want. This creates a lot of simplicity with regards to switching of service providers and you never have to get stuck with one service provider if their products seem to suck.
ii) Easy to switch service providers
With the prepaid plans, you have the choice to switch service providers at will. At no point in a pay as you go plan will you be asked so many questions or required to fill a sign lots of documents in order to switch.
iii) Not subjected to fluctuating prices
With prepaid plans, you are your own boss. If the prices tend to plunge on one service provider, you can either switch to a cheap no-contract plan on their platform or simply go to another service provider. For post-pay, if the price tends to plunge and you try to switch while the contract is still active, you may end up paying more money
iv) Easy to bring your own phone
If you have a pay as you go plan, you can easily bring your phone to the service provider of your choice as long as the device is compatible with their network.
v) No down payments or deposits
In most cases, you never have to pay any extra costs rather than the highlighted one for the plan unless the taxes and fees are not included in the price.
vi) Pay as you go vs Post pay: Which is better?
Both services have their good and bad. Here is a summary of the pros and cons of pay as you go plans.
PROS
No contracts
Easy to bring your own device
Efficient parental control with regards to paying as you go plan for kids
They have a reliable nationwide coverage
CONS
Poor roaming capabilities
There are a limited number of devices that may work with these pay as you go plans
Limited choice of phones
How we chose the best pay as you go cell phone plans
Several things have been evaluated to give you the best plan that suits you with regards to what you love best when it comes to costs, coverage, and many more factors. Our evaluation for the pay as you go plan was based on;
Unlimited data plan
Prepaid cell phone plan for seniors
Best individual plan
The best family plan
Best plan for roaming
Best cell phone basic plan
Can you get a free phone with a pay as you go plan?
In some cases, you may bump into a cell phone plan with free phones. Such situations will force you to go pout an
The 7 best pay as you go plans in 2020
In this section, we will take a deep dive into some of the best plans based on our evaluation which we mentioned earlier in the article. Here are the best pay as you go plans which you can consider;
1) Best Unlimited data plan: Visible Mobile
If you are looking to get the unlimited data plans, Visible mobile is the best overall. Running on Verizon's network which offers nationwide coverage, you are assured of never losing connectivity whenever you travel. This visible mobile does not only offer you unlimited data but other great perks that you will hardly find on any network.
Surprisingly, the plan is very affordable but sadly there is no payment in installments. They also have a good rating on some review platforms. The customer care service is available 24/7 and the customer care agents have ambient communication skills.
Visible mobile come with a stunning ap which you can use to load up your plan, and even buy some devices on their online store. Sadly, some devices may not be compatible with their networks like the iWatch.
This Visible Mobile Unlimited plan comes with the following;
Unlimited talk, text, and data
Unlimited mobile hotspot
You can bring your own device
2) Best plan for seniors: Consumer cellular
Consumer cellular plans are one of the most used phone services for seniors. His first impression you get in any consumer cellular reviews is the amicable network coverage which is offered by Verizon wireless. Affordability is also a frequently used word in their vocabulary as their plans start for as low as $15 per month.
For seniors who don't use their phones so often, this can be an efficient plan for you since the plans are divided into 2 which is the talk only plans and the connect plans. You can mix and match the plans to suit you with in terms of what you need more when it comes to the talk, text and data units.
However, despite the plans being reliable, it is not recommended for someone looking to get Unlimited data since you may end up paying a fortune. The talk plan offers you the following;
250 MB at $15
Unlimited Minutes $20
The connect plans come with the following benefits;
20 GB at $40
10 GB at $30
5 GB at $20
2 GB at $10
250 MB at $5
3) Best Individual plan: T-Mobile
Since T-Mobile came into existence, it has been striving to provide the best mobile services across the country. They use the GSM network technology which is the widest used network technology and hence they allow a wide range of compatible phones.
Since T-Mobile is a standard service provider, you are assured of the best nationwide coverage across all the States. According to some metrics, T-Mobile covers close to 99.9%.
If you have a T-Mobile compatible phone, you can bring it to your network and not pay any activation fees. The T-Mobile individual plan comes with the following perks for only $30 per month;
Unlimited talk, text, and data
Unlimited 3G mobile hotspot data
SD video streaming quality
Unlimited talk, text, and 2G data in Mexico and Canada
Reliable and friendly customer care team
4) Best prepaid family plan: Sprint mobile
Sprint cell phone plans are regarded as the most affordable plans when it comes to the standard service providers in the US. They offer a wide range of plans from cell phone plans for seniors, unlimited data plans, and many more but currently, the Sprint best deal is on prepaid family plans.
Despite them covering only 40% of the US on their 4G LTE network, you are assured of Stable coverage with no dropped calls within the areas covered. The costs of the family plans are inclusive of taxes, fees, and any extra charges that are likely to be incurred. Get the plan.
The family shared plans include the following;
Stream HD videos at 1080p
Music streaming at 1.5 Mbps
Unlimited talk and text.
Data is shared on the number of lines you may have for up to 10 lines.
5) Best Basic plan: GoSmart Mobile
If you have a basic flip phone, Go smart may just be the right option for you. Go smart mobile is a service provider issuing their services under the T-Mobile network which offers nationwide coverage.
The plans are very affordable and you never have to worry about any extra fees, hidden costs or any other surprise cost that may come about other than the one you are listed to pay for.
Go smart also allows you to bring your phone to their network only if it is compatible with T-Mobile. If your phone is not compatible, Go smart mobile offers a wide range of options which you can buy and they all can work under the GSM network technologies.
The GoSmart basic plan comes with the following perks;
Unlimited talk- $25 per month
Unlimited talk and text- $30 per month
Unlimited talk, text and data-$35 per month- However, for data, you only get them at 2G internet speed
6) Best for roaming: Verizon Wireless
If you are looking for the best prepaid roaming plans, then Verizon may just  be the right option for you. Currently, Verizon tops the list when it comes to nationwide coverage, Verizon Internet for low income families and other perks.
If you have ever used a Verizon compatible phone under a Verizon cell phone plan, you can testify how efficient their services are ranging from customer care to no dropped calls or data caps. You should also never worry about any hidden fees or taxes by them.
For the pay as you go plans, here is what you get for 140+ countries;
1. For international travel voice;
$1.79 per minute
$0.99 per minute in Mexico and Canada
$2.99 per minute for standard pricing countries
2. International travel messaging
$0.50/minute
$0.05/minute as standard pricing countries
3. International travel data
Sadly data is only available in Mexico, Canada, Guam, and Northern Mariana Island. Data costs go at $2.05/MB. Luckily most locations have WIFI access so it may be hard for you to find yourself roaming on data
7) Best flexible plan: Ting mobile
Paying for what you only use is their motto. Ting Mobile is among the few service plans that allow you to customize the plans so that you have the best option when it comes to talk, text and data.
Ting Mobile also offers you nationwide coverage and also offers a wide range of phone compatibility on their network. With the Ting Mobile app, you can easily do the following which makes it very flexible compared to other service providers;
Get accurate data usage alerts
Set data usage and permissions in terms of when to access the internet, whether to send images or not and many more perks.
For Ting Mobile, you have the power to choose the following;
Lines- You can have a maximum of 6 lines for family or more if you are an enterprise. Each line goes for only $6 per month
Minutes- You can have up to 0 minutes and go up to 2100+ minutes for about $35 per month across all the lines
Texts- Texts are very affordable and start for as low as $3 and go up to $11 per month.
Bottom Line
Pay as you go plans can be a very reliable deal if you are looking to save some money off mobile services. This article has given you insights on some of the best companies to go for when it comes to choose the best pay as you go plans in 2020. Make sure after getting the plan, you should leave a review to help customers know the good and bad in such companies.