How to Switch Phone Carriers Without Paying?- A Complete Guideline
A decade ago, switching phone carriers was always a pain in the neck. The most annoying part is that carriers had to delay people for almost more than two weeks for the process to be completed fully. Also, people had to go to the retail stores for the full switching process. However, over the past five years, things have changed immensely.  People can now easily switch phone carriers directly at the comfort of their homes and in a very simple process that does not consume a lot of time.
Currently, almost every carrier is offering a simple automated system for people to switch. Unlike the past whereby you had to go to their stores, you can easily do the whole switching process directly from their website, and the process takes a very short time. Most service providers offer a switching process of about 2 hours at the maximum. You may go to the store to collect your sim card, or they can even ship it to you although shipping depends on the carrier you have chosen.
The big question you may be asking yourself maybe how to switch phone carriers without paying? And this article aims to give you details on how you can achieve this. I have highlighted some of the best carriers which you can switch to and some FAQs about the switching process. This will make your work easier when you decided to move on from one carrier to another. Some carriers will even offer free phone when you switch and if you wish to know more about them, scroll ahead for exiting info!
What is the process to switch from cell phone carriers?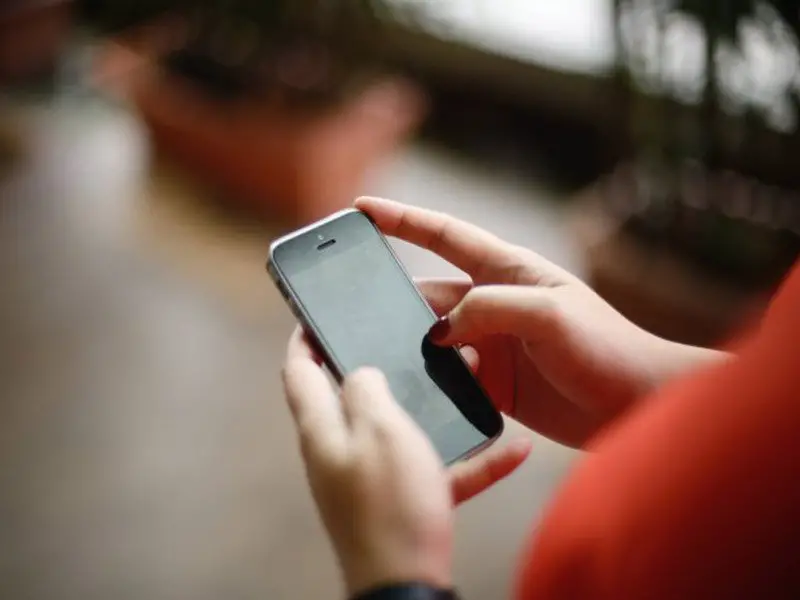 As I mentioned earlier, the process to switch has been made easier with the latest tech inventions. You don't need to go to a store or pay any switching fees. However, if you were in a contract with your previous carrier and it has not yet ended, you may have to pay early termination fees. Below is a simple guideline on how you can switch carriers very easily;
Cross check your past billing statements
This will help you in choosing a carrier that allows you to customize what you need the most among the talk, text and data units.
Compare plans and deals from several carriers
Ensure to check several carriers to learn more on the costs, what deals are available for new customers and other important information. Reviews like the cheap phone plans with unlimited everything can help you select a carrier easily. Also, ensure to choose a carrier that will not overcharge or give you hidden costs to your monthly bills.
Check on phone compatibility
After you have identified the carrier you want to switch too, you need to check on phone compatibility. Most websites have an IIMEI checker that allows you to check whether the phone is compatible. To know your IMEI number just dial *#06#.
Purchase the new phone plans
Once you confirm that your phone is compatible, you can buy a phone plan. The process is very simple, and the purchasing process is instant.
Port your phone number
This should happen after you have bought the sim card from your new carrier. Once you have the sim card, your old phone number will be programmed to your sim card.
Confirm whether your previous plans have been cancelled
Once the porting process is complete and you have confirmed it, you should cancel your plan with your old carrier. You can do this by calling them, and they will be able to guide you through the process
This is the process of how you can switch carriers. It may vary slightly with the service provider you have chosen to use.
Do I have to pay off my phone to switch carriers?
No, not at all. In fact, some carriers will even give you a free phone when you switch to their services. The only time you may have to pay is when you made an early termination of your contract from your previous carrier. These contracts are the most annoying part when it comes to switching since it is a must for you to pay the termination fees.
If you plan to opt for BYOP, some carriers may request you to pay some activation fees which a small amount is just mostly ranging from $1 to $10. Once you have decided to switch, contact your new carrier to learn more on what costs are likely to be incurred.
How to switch my phone from straight talk to Verizon?
Thinking of switching from Straight Talk? Well, the process has never been easier than before. One good thing I like about this process is that you do not have to buy a new phone. This is because Straight Talk uses the same networks as Verizon wireless.
So, this makes it easier when you opt for Verizon bring your own device program. One good thing with Verizon is that they will not ask you to provide a lot of information. The process will require the following according to Verizon;
The phone should be unlocked and compatible with Verizon
You must buy a Verizon sim card and ensure your phone number is programmed in that sim card.
Verizon also allows you to pot your number and you can do this directly from their website. The process only takes around 2 hours for porting a number from another carrier. If you were in a contract with Straight Talk and it was not over, you may have to pay early termination fees.
However, there is no chance of Verizon requesting you money when you want to switch. You will only pay for your monthly plans plus the cost of sim cards and that's it. So,check out Verizon's website to apply now!
Can I switch from T-Mobile phone to Metro PCS?
Are you trying to switch from T-Mobile to MetroPCS? If yes, then the process is very simple. One good thing about switching from T-Mobile to Metro is that they use the same network technology. This means you don't have to spend money on buying a new phone or leasing one.
The switching process is very simple, and you should just know about the following;
Choose a plan
You will need to choose a metro PCS phone plan and also create an account from their website. This will make
Buy a sim card
The sim card can be bought from their online store, and it can be shipped to your home, or you can collect it at the
Activate the plan
After you have done all the switching process, you can activate the plan directly from their website. The process is instant, and it may take at least one business day if there is an issue.
How to switch my MetroPCS phone to another provider?
Thinking of moving to a new carrier and don't know the right one for you? Not to worry because I got you covered. The process to switch from MetroPCS to another carrier is very simple as long as you understand the process.
However, the only tough issue is to find the best carrier to switch to. Once you find the best carrier, the switching process will be very simple. Below is how you can get and verify that a carrier will work for you in case you decide to switch from MetroPCS to another carrier;
Choose a carrier with an affordable plan
They should have transparency in the cost of their plans
Go for a company with exciting deals
Always read reviews about the service provider before going for it
Ensure that your phone is compatible in case you decide to opt for BYOP
Ensure that they have dedicated customer care
The application process should be simple
These steps will make your work easier when you decide to switch from Metro PCS to another carrier. Once you decide to switch, make sure that the process is completed fully before you cancel your plan at MetroPCS. This will help in avoiding cases of your phone number from being shut down before and yet you have not activated it.
How to get out of paying my Verizon bill?
Tired of monthly bills from Verizon and wish to opt-out? The process is very simple. You can get out of paying your monthly bills by simply cancelling your plan. Cancelling your plan is a better way to stop paying your Verizon bill compared to suspending it. To do so, just follow the simple steps that I will mention below;
Contact Verizon and notify them of the cancellation
Pay any early termination fees
You may complete payment for your device I case it was locked to their network
Once you have notified them, they will update you more on how you can opt-out of paying your bills at Verizon.
How to cancel if I am on an AT&T family plan?
Is the AT&T family plan not impressing you and you wish to cancel it? Well then, I will guide you on how to do so.  They have a simple automated process that use bots to help you achieve the process. They may cancel your plan based on the following conditions;
If you have an installment agreement
Once you decide to cancel, your plan, you should repay any pending balances to your account. This also applies to the phones bought under a contract
If you don't have an installment agreement
If this is the case, and it happens you were in a contract, you are most likely to pay early termination fees. If the contract has ended, you are most likely not to pay a single dime.
This is the only process to cancel your family plan. It also applies to other plans available at AT&T.
How to switch from Sprint to Metro PCs?
Before you switch to Metro from Sprint, it is important that you note these carriers use different network technologies. This means that if you plan to bring your own device, it should be compatible with Metro's. Some phone manufacturers provide phones to work in several network technologies and to proof that yours work that way too, you may have to input the IMEI number at MetroPCS's website.  If it is compatible, you can bring it to Metro for switching.
Otherwise, if the phone is not compatible, you may have to go for a new phone. Metro offers a wide range of cool phones at their online store or retail store. Once you have a compatible phone, you can easily switch to another carrier by following the instructions I mentioned earlier.
How do I switch my Verizon phone to Metro PcS?
Is Verizon kind of expensive to you or they offer poor network coverage? Would you like to switch to a better carrier like MetroPCS? If that is the case, then I will guide you on how to do so. Verizon and Metro use different network technology so if you plan to switch and still opt for BYOP, always check on phone compatibility.
Metro may require some details from you like;
Your full names and address
The billing info from Verizon
They will confirm whether your phone is compatible or not
They can request other details from you depending on their current switching policies. Also, remember to clear any fees or pending bills at Verizon in order to make the process very simple and fast. Not only can you bring your phone but also port your phone number. The process to port is very simple, and it can take from minutes to one business day at the maximum.
Bottom Line
Having the ability to switch to a carrier of your choice is fascinating. What is more impressing s that you can do it at a zero cost only if you were not in a contract with a previous carrier. For example; switching from one MVNO to another.
You do not have to pay termination fees or any other fees, just check for phone compatibility, choose and pay for your plans and sim card and you are good to go. Lastly, always read the policies for switching carriers before you start the process. This will make your work easier since you will know what is required for the process to be completed without any glitches.