Everything You Need to Know About Qlink Wireless Data Plans
Picture this! Getting a free plan with talk, text and data units for life! You don't have to be bound into a contract or pay any fees at all. This is what Qlink is offering to eligible participants. They also give you a free government phone which is a smartphone of high quality. The Qlink wireless data plans are one of the most discussed and liked offers to many users. Did I also mention that the application process takes place in real-time and in most cases instantly? Yes, you even don't have to go to a Qlink store since everything can be done straight from their website.
Qlink has been in the best free government phone provider for quite a while now. They also offer a clear plan to everyone who joins qualifies to get their services. Since it is a free lifeline service provider, you don't have to worry about being bound into a contract, and if you think Qlink is not for you, you can easily foot out. They also do not charge people any application fees or ETFs for that matter.
The only time you may pay some cash is during a Qlink wireless phone upgrade or when you want to buy extra data and minutes. I intend to guide you through some of the data plans offered by Qlink and give you precise info on which works best for you. Another good fact with Qlink is that they have a cost calculator that can help you in choosing the amount of data you want. I will also help you learn more about how you can switch from another carrier to Qlink. So, continue reading for more exciting information.
What data plans are available at Qlink?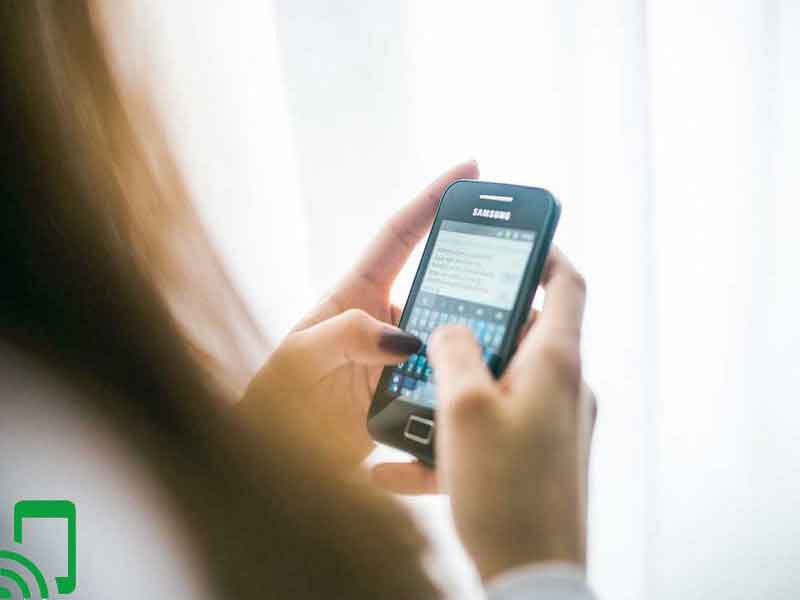 For new members, once you qualify, you will be given a free phone and plan. The good thing about the plans is that they are evenly distributed across the States they operate in. No State will receive more data, or minutes units. Currently, they offer a good cell phone plan deal which if you go to another carrier, you may pay lots of money. The plan offered by Qlink entrails the following;
1000 minutes
Unlimited texting
1GB of high-speed data
This is the basic plan offered to everyone who qualifies for it. You can also get additional data at a small fee.
Qlink wireless data plans-explained
If you find the 1GB of data is not enough for you can easily purchase extra data from their website. You will also not pay any extra fees or taxes for the plan. The pricing for data plans is as follows;
$1 for 100MB- For $1 you get 100MB of data for 30 service days
$5 gives you 500MB of data for 30 service days
$10 offers 1GB of data in 30 days
$20 offers 2GB of data for 30 days
$30 gives you 4GB of data for 90 days
$35 offers 5GB of data for 90 days
$40 gives you Unlimited data for 30 days
If you are not sure of how much data you need, Qlink got you covered with their data cost calculator. However, before you opt to use it, you can track how much data you spend per month, and this will help you estimate the total data you need.
If you use the cost calculator, it will estimate your data usage based on the following factors;
Number of emails you send
Social media interaction
Video streaming
Web surfing
Internet phone calls
Maps
Internet messaging
Music streaming
To know how much data, you have used in these platforms, you can refer to the data usage apps on your phone. A good app to use is Datally since it can monitor the data usage in the platforms I just mentioned. So, check out their website to learn more about it.
Can you get International data plans at Qlink?
If you plan to visit another country, Qlink may not be the best option to go for in roaming. In their website, they have not talked about the international roaming plans; however, with time they may introduce it. However, if you plan to make any international calls, Qlink got you covered. They offer international calling to several selected countries. The plans go at these prices;
$3 as a rate per minute for 30 days
$5 which works for Global connect, and it is unlimited for 30 days
$6 for World link 5
$10 for world link 10
What phones can you use with the Qlink wireless data plans?
As long as you have a Qlink compatible phone, and it is a smartphone, it will work with the data plans available. Some of the phones you can use include the following;
Samsung phones
LG phones
ZTE phones
Motorola phones
Hydro
Kyocera smartphone and many more
You can also bring your own device if you have confirmed that it is compatible with the network it uses.
Are there any hotspot plans at Qlink?
Currently, there are no hotspot plans available at Qlink. However, you can still share your data via hotspot to various devices. They have not clearly outlined the policy on sharing of data so you can still opt for it. However, they may introduce a special mobile hotspot plan for people interested in it.
Bottom Line
From this review, you now have a clue on what to go for when it comes to Qlink wireless data plans. If you find the 1GB free data does not satisfy you, then just buy extra data. The data can be bought at an affordable price which starts at $1. They also offer a simple qlink wireless lost phone replacement service and what is more fascinating is that you can still get your bundle allocation for the rest of your monthly billing.
So, feel free to visit their website and apply for the data plan today. Ensure to also read on the terms and conditions so that if there is any queries, the resolving process will be very simple since you understand the guidelines.