How Do You Get a Free Phone with TruConnect
Having a phone has become a necessity in the current era. Phones serve as essential communication tools, accessing an array of services, doing research, entertainment, and other activities. According to PewResearch, 85% of all Americans have access to phones. The remaining 15% are required to have at least a basic smartphone to fulfill the digital divide. The Government has authorized several lifeline providers to issue free phones, and today we have narrowed it down to how you can get a free phone with TruConnect.
TruConnect is a leading lifeline service provider that offers a free phone and free access to wireless service. The company has been in existence for years, and they strive to provide the best deals when it comes to getting a free government phone. The eligibility process is quite simple, and they do not charge you anything! TruConnect offers excellent phones ranging from low-budget to flagship.
TruConnect replacement phones are also available for persons who lose or damage their devices. This article will give an in-depth review of what TruConnect is all about. We will look at the eligibility requirement, the application process for a free phone, how to bring your device, and much more. Let's get started!
Does TruConnect offer free phone plans?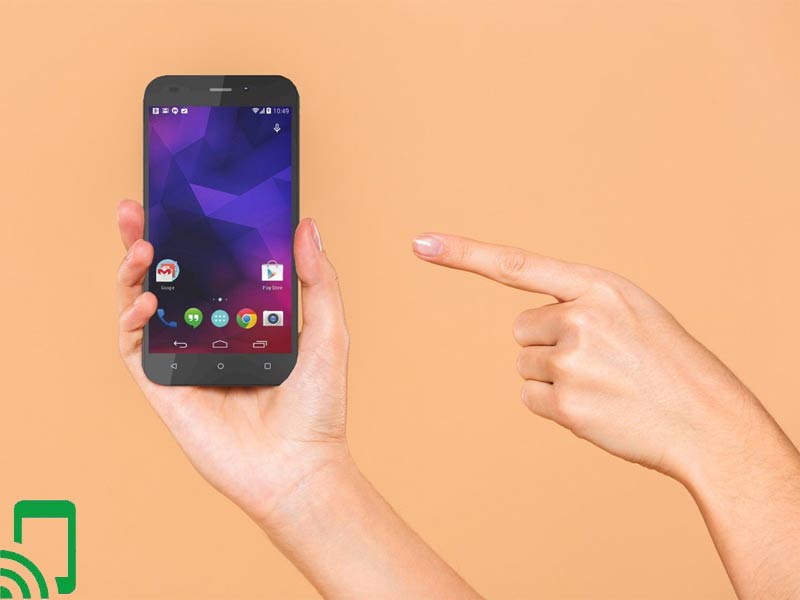 Yes! If you qualify for a free phone with TruConnect, you get the following:
Talk text and 3 GB of data per month
Free international calls to selected countries
You might get a mobile hotspot device based on the emergency broadband program. This device comes with unlimited data. The offer is available for a limited time.
How to get a TruConnect free phone: Complete guide
Below is a detailed guide on how to get a TruConnect free phone:
1) Check eligibility
If you meet the article's conditions earlier, you can qualify for the free phone.
2) Fill application form
The next thing would be to fill an application form obtained from a TruConnect physical store or their website. After filling the application form, you can submit it and wait for 2-5 business days to get approval.
3) Approval stage
If everything goes well, you will be approved a free phone and plan, The phone can be sent to your address, or you can choose to collect it at the nearest store.
4) Activation
The activation process is fast and silk. TruConnect does not charge any fees for activation and can be done online via their website. It takes around 10 minutes to activate the device. You will also need to place a TruConnect sim card on the phone for it to work.
Which phones are compatible with TruConnect?
TruConect operates as an MVNO. It uses T-Mobile's network to offer coverage to its customers. T-Mobile is one of the top 3 standard service providers in the US. They use GSM network technology to offer coverage for up to 99% of the US population. They also have 5G network connectivity making their internet fast and more secure.
For a phone to be compatible with TruConnect, it has to be compatible with T-Mobile. The underlying term is that the device should support GSM network connectivity. Luckily most manufacturers use this type of tech when it comes to designing wireless services on the phone.
To check on compatibility with TruConnect, you will require an IMEI code. The IMEI code is a unique phone identifier with details about the phone type. This code is then keyed in on TruConnect's website, after which you will get a notification as to whether the phone is compatible or not.
Some of the compatible phones come from the following brands: Samsung, Nokia, LG, Motorola, iPhone, Xiaomi, etc.
Who qualifies for a TruConnect phone?
Qualification for a free government phone is based on:-
i) Participation in Federal Assistance programs
Federal Assistance programs are aimed to help people with no income gain access to some basic needs like food, healthcare, and so much more. These programs include:
Medicaid, Food stamps, Supplementary security income, Federal Public housing assistance, Supplemental Security Income, Federal Public Housing assistance, Tribally Administered Temporary Assistance for Needy Families. Food Distribution on Indian reservations, and Bureau of Indian Affairs General Assistance.
ii) Income
If your income is below 135% of the Federal Poverty level, you can qualify for a free government phone. The exact income may, however, vary with each State depending on their household income calculations. If you meet these requirements, you will be required to have copies of your tax forms, income statements, and other requested documents.
iii) Disability
The disabled can easily qualify for a free phone if they also meet one of the requirements mentioned above. Also, they may be eligible if they have any assistance from the Government, which may range from housing to other services.
iv) Veterans
Veterans may qualify for a free phone and plan based on some selected options, which all narrow down to the first and second options mentioned in the article. However, Veterans may likely miss out on getting a free phone simply because they are Veterans.
Which areas does TruConnect cover?
TruConnect covers the whole of the US. They rely on T-Mobile to offer a network, and T-Mobile covers 99% of the US population.
However, you may experience slowed speeds during network congestion since network priority goes to persons with post-paid plans on the T-Mobile network. This may also be a con of using a free phone, but luckily most of the time, the network is reliable. Also, you will never experience dropped calls except for rural areas, which may require a cell phone signal booster.
Bottom line
TruConnect offers a simplified process of getting a free phone and plan. The company has a seamless registration process, reliable customer care, and many other perks to give you the best services. Their phones are of high quality despite most of them being refurbished.