How to Unlock Simple Mobile Phone – A Complete Guideline
Unlocking a phone has become an easier task to complete with the recent FCC policy changes. The FCC authorized service providers to unlock phones for persons who may wish to unlock the device. This applies to whether you had a debt with the company or if there is an issue. However, some service providers do not comply with such orders and request people to clear full payments for their phones to be unlocked. Luckily if you are with Simple Mobile, the process is not tedious. Let's find out how to unlock a simple Mobile phone for free!
Simple Mobile is a prepaid phone provider that provides cheap and affordable cell phone plans. The service provider prides itself on having reliable network coverage, good customer service, and many other perks. One of their most fantastic perks is the easiness that comes with unlocking phones if you wish to switch the network or simply just unlock it.
The unlocking process is fast and does not involve you paying high fees, but it has some conditions which we will, later on, learn in the article. This article aims to give insights on unlocking a simple Mobile phone or a phone you wish to bring to Simple Mobile. We will also learn on phones compatible with the network, plans, and much more. Let's get started!
Benefits of using Simple Mobile?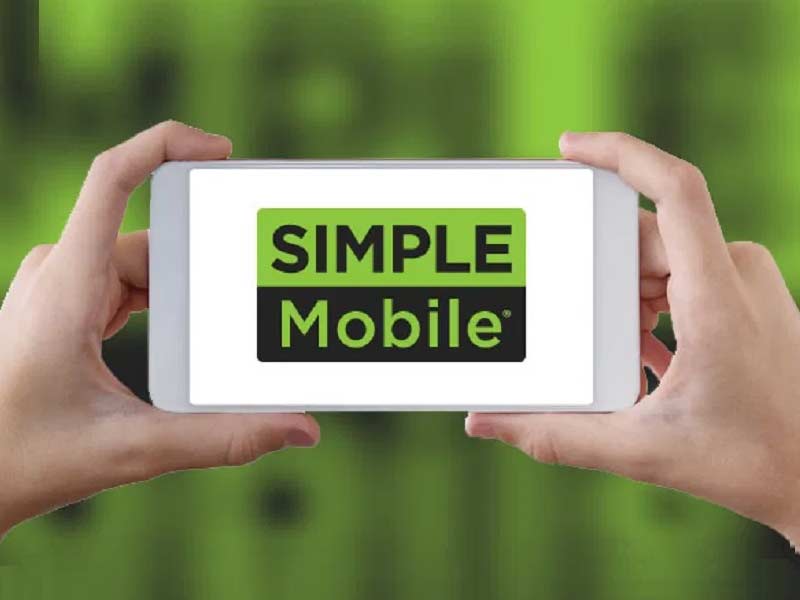 Simple Mobile comes with some great perks, and here are some of the benefits of using Simple Mobile:
a) Fast internet speeds
Simple Mobile runs on a reliable network that offers fast and secure internet services. However, during network congestion, the speeds may be slowed down, and priority is given to people with post-paid plans.
b) Reliable customer care
Simple Mobile has a fast customer service response via phone call and also when you visit physical stores. Their response time via email takes between 1-2 business days, and they do not use automated responses.
c) Affordability
The plans offered by Simple Mobile are pretty affordable, and they start from around $25/mo. They also do not charge any fees for activating a device, porting a phone number, or other services that may require charges from other service providers.
d) Simplicity
Simple Mobile has a straightforward process in almost everything they do. From bringing your own phone, porting your phone number, and any other service.
Does simple Mobile offer nationwide coverage?
Simple Mobile uses a T-Mobile network to offer coverage. T-Mobile has reliable nationwide coverage. T-Mobile has been in existence for over a decade, and they provide high-quality services.
Also, their network runs on GSM, which is quite popular among phone manufacturers. By them using GSM, it is easier to bring your own phone to the network.
How to unlock a Simple Mobile phone?
Unlocking a phone with Simple Mobile is very easy. It takes around two business days for the whole process to complete in most cases, and sometimes it can take a few minutes. To get started,  call 1-888-442-5102.
From there, information like your address, phone brand, phone number, previous service provider, and IMEI number may be required. They will then contact your prior service provider and request them to unlock your device. If the device has no debt, it will be easier to open. However, if the phone is on loan, you need to clear up the balance to be unlocked.
For Simple Mobile, it is rare to find a device locked to their network. Most phones sold on the platform are unlocked since Simple Mobile only offers prepaid plans. They do not have any payment plans for their phones; hence you cant find a locked Simple Mobile phone.
What are plans available at Simple Mobile?
Simple Mobile offers a variety of plans, and they include the following:
i) $25 plan
This plan offers unlimited talk, text, and data. The first 3GB is a high speed, and once it's depleted, speeds are slowed down to 2G. The plan is valid for 30 days.
ii) $30 plan
With this plan, you get unlimited talk, text, and data. You also get 5 GB of high-speed data, after which the speeds are slowed to 2GB.
ii) $40 plan
With this plan, you get unlimited talk, text, and data. You are also assured of 15 GB of high-speed data, after which the speeds are slowed to 2G. The plan also has 5G network coverage under T-Mobile.
iv) $50 plan
With this plan, you get to talk, text, and data at 5 GB of mobile hotspot. Video streaming is also allowed for up to 480p.
v) International calling
International calling is available in Mexico and Canada. The calls apply to landlines in over 64 countries and up to 20 countries via Mobile phone.
All plans are prepaid, and you can cancel anytime.
What phones are compatible with Simple Mobile?
Simple Mobile uses GSM network technology which T-Mobile offers. GSM is a standard network technology that almost every phone manufacturer has adopted.
So if you have a GSM compatible phone, then it can work with Simple Mobile. Some of the phones which are compatible with Simple Mobile include:
LG K31 REBEL, LG PREMIER PR O-PLUS, SAMSUNG GALAXY A50, SAMSUNG GALAXY A11, SAMSUNG GALAXY A10E, IPHONE SE 64 GB, IPHONE XR RED 64 GB, MOTO G PLAY, MOTOROLA MOTO G POWER, MOTO G STYLUS, LG STYLO 5 LTE
Other phones may also be compatible, but you need to check on compatibility. To check on compatibility, you will need to check using an IMEI number. If the IMEI is consistent, you will get an option to bring your own phone sim toolkit, which costs about 0.99$. Once you get the kit, simply place the Simple Mobile sim card on the phone and activate the sim card.
Bottom line
Simple Mobile has a simple unlocking process compared to most service providers. You are assured of a fast and convenient way of unlocking at zero fees. Remember to always provide the necessary details for the process to be fast and efficient. If your previous service provider locks the phone, then you may consider contacting them for unlocking.