Best Guideline About TruConnect Replacement Phone
TruConnect (formally known as TruConnect Mobile) is a mobile virtual network operator (MVNO) based in America that sells smartphones and services such as 3G/4G LTE mobile data plans, hotspot plans, and talk & text plans. The carrier operates on T-Mobile's network. TruConnect allows you to replace your phone if you lose or damage the current one.  There are various TruConnect replacement phones that you can get today, as we shall see later in this article.
The company (TruConnect) has been around for many years as it started its operations in 2011. It operates from Los Angeles, CA. TruConnect was the first company to offer pay-as-you-go portable Wi-Fi plans. It is important to note that TrueConnect is a Lifeline service provider that offers affordable communication plans to subscribers. Apart from using T-Mobile's network, the company also uses Sprint's network depending on location.
TrueConnect exists because of the efforts of two gentlemen named Matthew Johnson and Nathan Johnson. Since then, the company has grown to attain thousands of subscribers. Today, I want to take you through the TrueConnect phone replacement options so that you can stay in the limelight in case you need or may need the service one day. We will see the company's replacement policy concerning the general government free phones.
How do I get a TrueConnect free phone?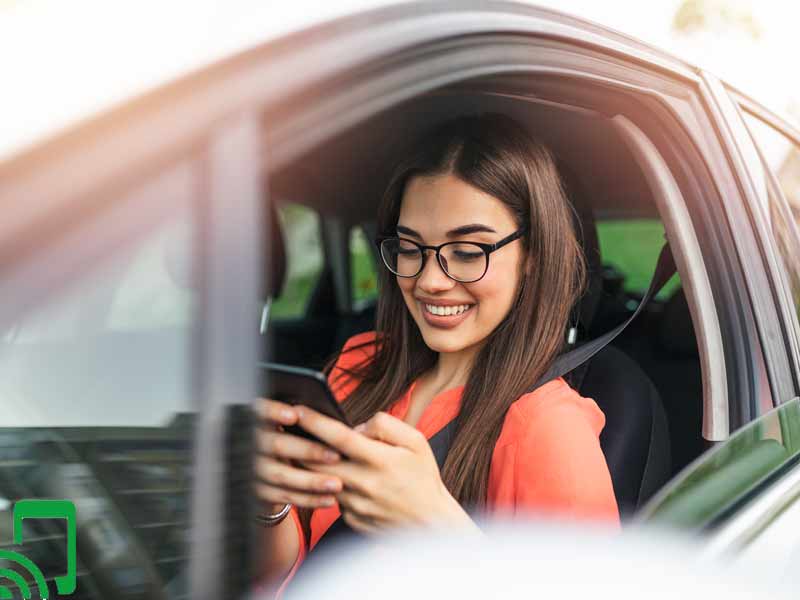 For you to get the free phone, you must qualify for the Lifeline program. Immediately you opt for the TrueConnect services, the company will give you a free phone when you switch.
To get started, you have to visit the TrueConnect website and enroll. You will need to answer a few questions and then provide the following information in the spaces provided.
Your names
Zip Code
Email address
Number and Street Name
Unit or Apt Number
Last four digits of your SSN or Tribal ID
City
When you qualify, you will get 14 GB of monthly data and a free Android phone or wi-fi hotspot. You will also get unlimited talk & text as well as free international calling to select countries.
TruConnect free phone replacement policy
Since TrueConnect offers Lifeline services to eligible Americans, we want to see the guidelines that go with phone replacements. The policy is mainly about the phones that Truconnect gives to the qualifying subscribers for free. If a smartphone issued to you by TrueConnect is defective within 90 days from the date of issuance, then TrueConnect has to give you a new device at their expense.
However, if the device's defect is due to mechanical, heat, or water damage as determined by TruConnect, you will not qualify for the replacement of the phone. You should contact TrueConnect customer care to get the correct return address. Note that, you may get a different model from the damaged one since a similar model might not be available.
Looking at the above policy, you should take care of your device and incur the concerned costs if you damage it yourself. A replacement is usually issued on mainly software, and some hardware failures which did not occur due to mishandling of the device.
Replacement Policy for phones bought from TrueConnect
As I had mentioned earlier, TrueConnect also sells phones. If you buy a phone and it malfunctions, then you have the right to get a replacement. The policy about the phones you buy from TrueConnect is that TrueConnect is not responsible for the replacement of phones with defects but the manufacturer since they come with the manufacturer's warranty.
It is thus your responsibility to check the manufacturer's warranty details before buying any phone. If your phone malfunctions, the manufacturer will give you a replacement at the specified outlets.
You should have all the necessary documents, especially the purchase receipt, together with the warranty card. Remember that you are not eligible for the warranty if you lose, mishandle or damage your device either by water heat or any other physical damage.
Which phones can I have at TrueConnect for replacement?
If you want to replace your free government touch screen phone, then there are numerous phones that you can have. The following are some of the phones you can have at TrueConnect.
Samsung Galaxy S21 Ultra 5G
Alcatel Go Flip 3
Blu G50 Plus
Motorola Moto E6
Motorola G Play (2021)
LG K31
Nokia 5.4
LG K51
Blu C5L 2020
NUU A7L
LG Stylo 6
Google Pixel 4a
Apple iPhone 12 Mini
Samsung Galaxy S10+
Motorola Edge 5G
OnePlus 8 5G
Google Pixel 5 5G
Google Pixel 3a XL
Samsung Galaxy S10
The phones are also available for purchase if you do not qualify for the free government phone program.
When should I replace my smartphone?
You can replace your phone if;
It gets lost
It malfunctions
Damaged
Remember that TrueConnect will only incur the cost of replacing a phone if it naturally malfunctioned. If you lose or damage a device by yourself, you will have to incur the cost of replacing the phone.
How do I locate a lost phone?
Various helpful tips can help you to locate your phone if lost. They include the following.
i) Call your phone
If you lose your phone, an honest person may pick it up and be willing to give it to you. Since the phone might be locked, you can call your number using another phone, and the person with the phone might answer your call and direct you where to pick the device.
You can even write an SMS to the phone if it allows the reading of messages when the screen is locked. It is always advisable to have your phone number on your screen so that anyone can call to give you your device.
ii) Use a Find my Phone App
There are numerous apps in both the Google Play Store and the App Store that can help you locate your device. That is possible if you had turned on GPS before losing your device. iPhones have a very responsive app called the "Find My iPhone" to assist you in tracking your iPhone device easily.
iii) Call customer care
Every service provider has location data of all the devices on their network. If you lose your device, you can call your customer care and ask them to help you find your device. If they cannot disclose the phone's location, they can advise you on the best way forward.
iv) Use Google
For android phones, you can find the location of your device by searching Android.com/find using google chrome. The trick is helpful if you had signed in to your phone with a Gmail account. You should use Google Chrome when locating your device. Moreover, you should log in to the current device with the same Gmail account as in the lost phone and get several options such as;
Locate your phone
Lock your device
Erase Phone
Make it ring
v) Use trackers
Some devices can help you to track your belongings that have GPS fitted in them. If you can afford it, you can buy one to help you find your lost phone.
What plans does TrueConnect offer?
TrueConnect has four Pay As You Go wireless plans with unlimited talk and global text. The plans have options to add additional monthly data for convenience. Additionally, the plans also come with other services such as voicemail, caller ID, and call waiting. The main plans include the following.
$25 per month plan, which includes 100MB monthly data allotment
$35 plan, which has 500 MB per month
$45 plan with 2 GB per month
$55 plan with unlimited data per month. It is the cheapest phone plan with unlimited everything that you can get at TrueConnect.
Remember that all the plans come with unlimited voice calls and texts valid for one month. The company also has introduced the TruConnect Forever Data℠ plan that allows you to buy data bundles for as little as $5.
Interestingly, the TruConnect Forever Data℠ plans do not expire as long as you remain active in the recent 60 days. The top-ups can apply to any plan. You can have 100 MB for $5, 300 MB for $10, 1 GB for $25, or 2 GB for $45, depending on your data needs and financial status.
Bottom line
TruConnect is one of the companies that offer Lifeline services in the USA. The company provides free phones and cheap plans to eligible citizens who enroll on the company's website. Additionally, the company can give you another phone for replacement if your free phone malfunctions within 90 days of application. If you buy a device from the company, then the manufacturer is responsible for any replacements.