What Network Does Qlink Wireless Use?
Qlink wireless is among the growing carriers in the US. They have offered their services to millions of Americans and at affordable prices. The company has a good reputation in the free Government phone services which is also their main major in the telecommunication industry. Aside from getting a free phone, you can also bring your own device to their network. This leads us to the main question as to which network does Qlink wireless use. Well, test find out!
Qlink wireless is an MVNO that relies on the standard network provider for the network towers. By having a standard service provider, you are assured of nationwide coverage and in places like rural areas where there may be signal problems; a cell phone signal booster will just do the trick. Qlink wireless has been expanding their coverage over the few years and in the next five years; they plan to cover the whole of US.
Once you read this article, you will get to discover more on the network Qlink uses and some of the phone which will work on their network. Qlink is a good service provider that can help you get free phones and plans for life. So, read more to get precise information about their network type.
What network type does Qlink use?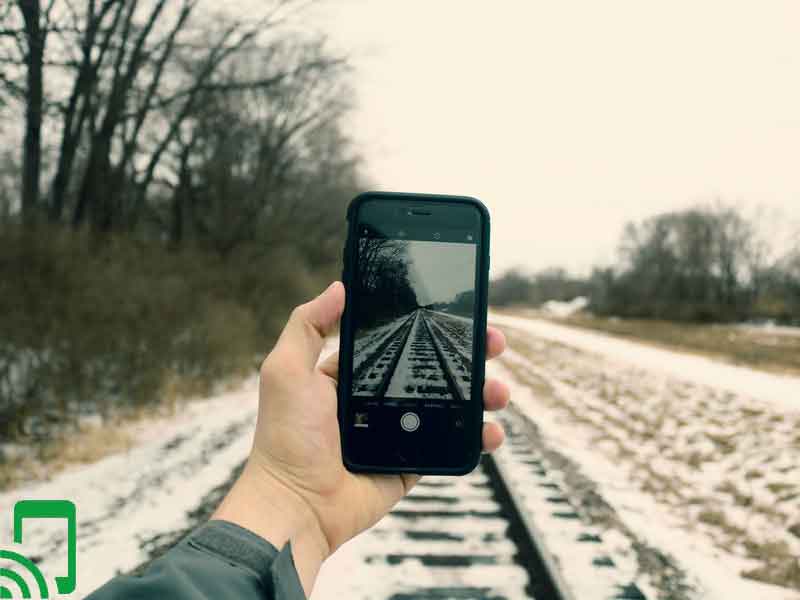 Qlink link relies on Sprint's network towers to offer their network to Americans. This may be a disadvantage to people who use GSM-based devices but there is some good news to such people.
Sprint uses the old CDMA Network technology but they also offer LTE network services. This is quite a benefit since most new models of phones like the Samsung prepaid phones are designed to work with the 4G network.
Sprint's network is ranked 2 best in terms of network coverage across the US. So, you will never be disappointed with their network coverage even in rural areas.
Which devices are compatible with Qlink's network?
For your device to be compatible with Qlink, it must work under the LTE or CMDA network. Qlink compatible phones are very diverse and are in several categories with regards to their pricing.
Luckily Qlink offers the free phones to all eligible citizens since it is a lifeline provider. So, this creates a lot of efficiency for getting a compatible phone because all the phones are obtained directly from their store. The phones come in several categories from mid-range to high-end devices.
If you have stayed with a device for a while, you can do a Qlink phone upgrade and at a very affordable price. There are many phones available for upgrade and you can either opt for a refurbished or a new device.
Luckily, at Qlink there is no bias method for issuance of the device. You will be issued with a phone at random when making your first application. However, if you plan to do a Qlink wireless phone upgrade, then you can choose a device of your choice.
Can you bring your own phone to Qlink?
If you plan to bring your own phone, it should be compatible with Qlink's network. They offer a convenient way to bring your own device to Qlink. Below are the simple steps to follow when you can follow to bring your own device;
1 Check compatibility
Phone compatibility check can be done using their IMEI checker on their website. The IMEI is a phone identifier issued by the device manufacturer. To get your IMEI number, you can simply dial *#06# and you will get the IMEI number in real time. Besides this, you can get your IMEI number from the device packaging too.
2 Perform a network reset
The network reset is done to remove old network configurations from your device. The network resetting between iPhones and Android devices.
The procedures to perform a network reset are very simple and take a very short time. You can refer to their FAQs section to learn more on the network reset.
3 Get a sim card
If your device is compatible, you can get your sim toolkit from their retail store at a very affordable price. The sim toolkit is offered after you have proven eligibility for getting a free Government phone and plan.
4 Activate your device
Once you have everything in place, you will need to activate the device. The activation can be done straight from their website in your personal account or you can visit their retail store. Once the activation is done, you will be able to get your phone number very easily.
Aside from bringing your phone, you can also bring your number to their network. The porting process is very simple and it may take up to 1 day or two hours for the process to be completed.
Which areas does Qlink cover?
Qlink offers their services in several States across the country. The States covered include;
Louisiana, Nevada, Ohio, Texas, Arkansas, Colorado, Georgia, Hawaii, Idaho, Indiana, Lowa, Kansas, Kentucky, Maine, Maryland, Michigan, Minnesota, Missouri, Rhode Island, South Carolina, West Virginia, Wisconsin.
Pros and cons of Qlink's network
PROS
It is easier to enroll
The phones offered are of high quality
They have a reliable customer care
There is steady network coverage
CONS
They take a while to expand their services to other States
Bottom line
Qlink is among the few service providers which you can get very affordable plans that will work perfectly for you. The company offers very simple perfect criteria for you to apply and get the free phone and plan easily. If you have lost your phone, the Qlink phone replacement is very simple and you will not spend so much on the whole process. So, visit their service provider to learn more on the application process. Lastly if you get a faulty phone you can easily return to them and they will replace it to you very fast.