The 5 Best Republic Wireless Compatible Phones
Republic Wireless is one of the best Mobile virtual network operators in America as of 2020. When it comes to their Republic wireless compatible phones, they always strive to introduce new phones to the market; hence, many people are switching to their services. They also allow people to bring their phones, making their network to many people across the US.  Currently, they fall back in partnership with two of the biggest cellular network, which is T-Mobile and Sprint. Due to this, the user is assured of reliable internet connectivity and also the network in general.
Republic wireless began their venture into the cellphone industry with the launching of their first phone, the LG OPTIMUS S back in 2011; one year after the company was established. Since then, they have been working with various mobile brands to increase their market share.  In 2016, Republic wireless introduced the Bring-Your-Own-phone, which brought even more customers who use the free government phones.
Sadly this program does not involve any iPhone devices. To know which devices are compatible with republic wireless, you can visit their website. Some of the devices include the Galaxy S8, Moto X4, among others. The good thing is that if you purchase them from Amazon, they may come at a lesser cost and also your device is delivered fast. If you want to continue using your own phone, then you can visit a local store or go to their website.
Republic Wireless cellphone plans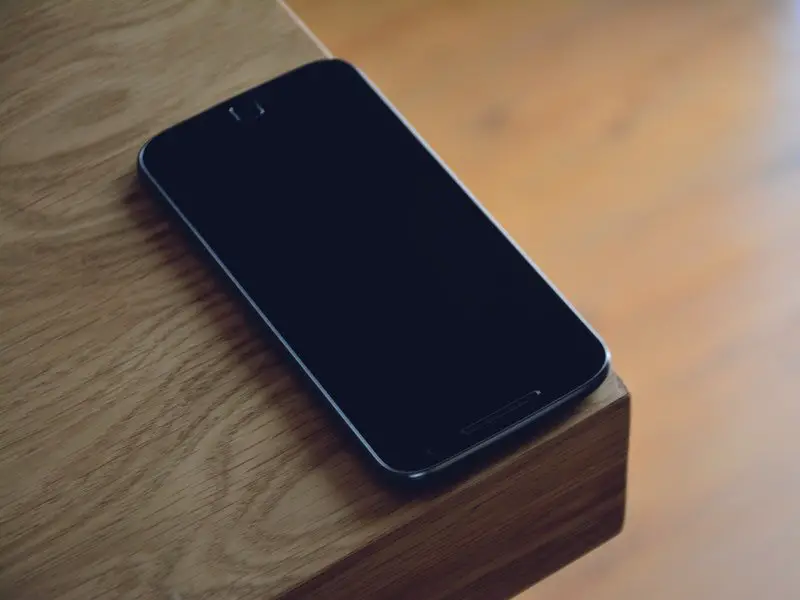 Republic Wireless is one of the most open MVNOs in America since they have no hidden costs.  First, all the Republic wireless plans feature Unlimited talk and texting; hence, the user does not have to monitor whether the airtime is frequently depleting. The plans for republic wireless are as follows:
At $15 you get unlimited talk and text, but there is no Data
At $20 the user gets unlimited talk and text plus 1 GB of data
With $25 You can get 2 GB of data and unlimited talk and text
$30 gives you Unlimited talk and text plus 3 GB of data
If you wish to get 4GB of data, then you are likely to pay $35 per month
Lastly, Republic wireless offers 5 GB of data at $40
These are the current plans offered by Republic wireless as of 2020. Another factor to consider is that the plans do not include taxes, so when you go for a plan to ensure to check the full amount payable to avoid frustrations.  The good thing about republic wireless is that for data, you can pay $5 per month for every gigabyte that you use. This is one of the best rates you can ever find in the whole of America. Other data carriers like MetroPCS gives you 2GB of data for $30 per month, which is somehow not pocket-friendly. But before you may think of joining Republic wireless, read below to know more about their network coverage.
Republic wireless network coverage as of 2020
Republic Wireless is very efficient when it comes to connectivity. They have a unique feature called Adaptive coverage, which uses a technology called Bonded Calling. This is whereby the system blends easily with Wi-Fi and mobile network to ensure that the user gets the best calling quality. Another advantage of this is that you can use your smartphone as a mobile hotspot with no additional costs.  When it comes to the connectivity nationwide, Republic wireless is at the top. Since it is an MVNO, it uses T-Mobile or Sprint Boosters to ensure that their customers are connected and there are no reports of buffering or poor connectivity.
Consumer ratings on Republic wireless
As of 2020, Republic wireless has a consumer rating of 3.5 stars out of 5.  The lack of getting a five-star rating was because of the lack of appropriate family plans like what other networks have to offer. This is somehow a major drawback to the company, but they are trying to come up with more plans, and the official release date is to be announced by them. Despite this drawback, the company received praises with their fast response in their email system, unlike other platforms which use bots for a response.
The 5 Best republic Wireless compatible phones
1) Samsung Galaxy S10e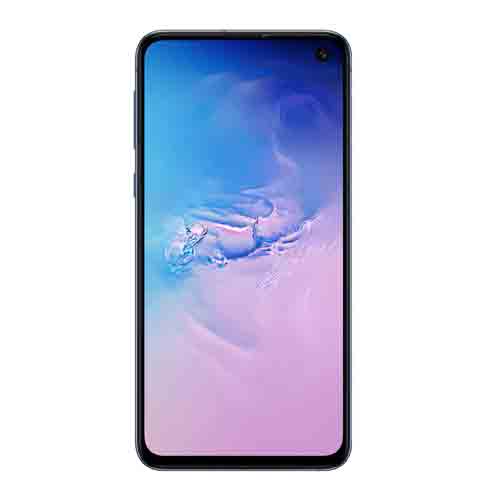 This is one of the latest Phone models launched by Samsung. This device was released in February 2019 and has taken the world by storm due to its amazing features. It has a body dimension of 149.9 mm and weighs 157 g. The display is AMOLED, and it is 6.1 inches when it comes to size. The resolution is quite high with up to 1440 X3040 pixels on a 19:9 aspect ratio.
Another favorable factor is that it is dust and waterproof.  S10 runs on the Android Pie Operating System, and the processor is a Qualcomm Snapdragon 855.  The internal memory is 128GB, and the RAM is 8 GB.  IT has a triple main camera of 12 MP, 12MP and 16 MP while the selfie camera is 10 MP with dual-pixel. It also features sensors like gyro, proximity sensors, and a fingerprint sensor.
PROS
High-quality triple camera
Long-lasting battery
An amazing and friendly User Interface
Fast processing speeds
Water Proof enabled
CONS
The device has a heavyweight
2) Samsung Galaxy J7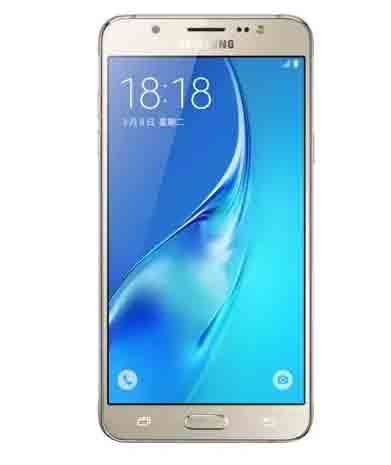 Galaxy J7 has been in the market for almost four years now. Since it was launched, there have been no negative comments on the device as of 2020. Since it was released in the past, the Samsung Galaxy J7 runs on the Android Lollipop, but it is upgradable to Android Marshmallow. Another advantage is the usage of Qualcomm Snapdragon 615 processor; hence, the user will not complain of apps hanging. It has a memory capacity of 16 GB, and RAM is 1.5 GB. The J7 has a long-lasting 3000 mAh battery which gives you up to 18 hours of talk time.
PROS
Fast processing speeds
A friendly User interface
High-quality camera
Long-lasting battery
Allows a Micro SD slot
CONS
Has a removable battery
Lacks a fingerprint scanner
3) Motorola Moto G7 Power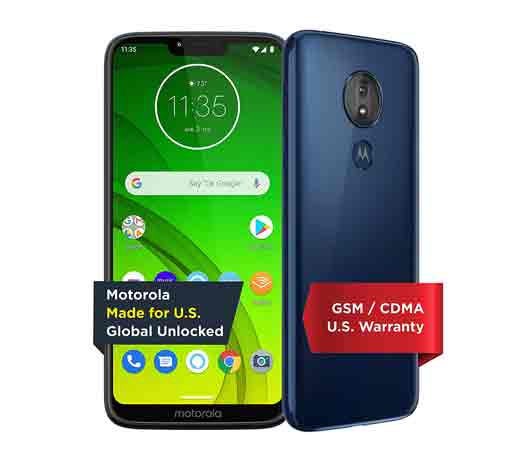 Motorola is known to produce one of the best flagship devices since the past, and as for the Moto G7 power, it is no exception. Despite weighing almost 200g, the device has amazing features with regards to the camera, Operating system, aspect ratio, among other factors.  The device runs on the Android Pie OS and has 4GB RAM under the Qualcomm Snapdragon processor 632. The device has 64 GB internal memory, which is quite efficient for movie lovers and people who love ample storage. The rear camera is 12 MP, and the selfie camera is 8 MP. It has a 5000 mAh battery which gives you around 18 hours of talk time.
PROS
Long-lasting battery
High-speed internet connectivity
HDR camera is available
A friendly User Interface
Quality screen display that flows smoothly with the body ratio
CONS
The phone is heavy in terms of weight
4) LG K30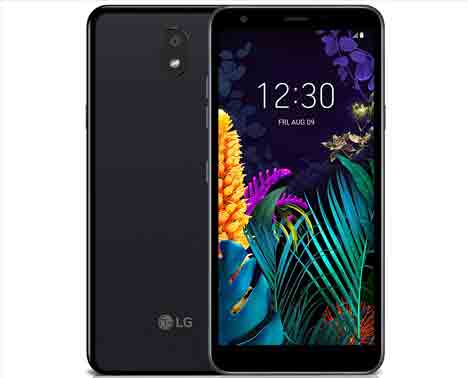 LG K30 has been in the market for over a year, and it seems to be very efficient in every aspect like speed, connectivity, and battery life. The device has a 2GB RAM, and the internal storage is 32 GB. The device runs on Android Nougat and uses the Qualcomm snapdragon 425 as its processor. The screen has a resolution of 720X1280 pixels with a 16:9 aspect ratio. The screen is 5.3 inches and is somehow suitable when it comes to gaming or watching movies.
PROS
Uses a Qualcomm processor
Easy to use and operate
Fast internet connectivity
Long-lasting battery
Ample internal storage is available
The device has less weight
CONS
Lacks a fingerprint scanner
5) Moto Z3 Play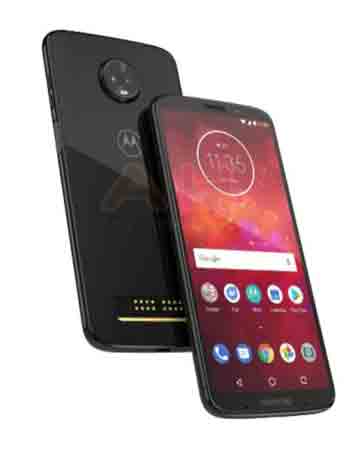 Over the years, Republic wireless has been working with Motorola brands to ensure more devices are incorporated into their platform. The Moto Z3 was only released in June last year and has quite impressive features. The phone weighs 156g, and it has a super AMOLED touchscreen with a resolution 1080X2160 pixels. It has the Android Oreo operating, and the CPU is Octa-Core 1.8 GHz with a snapdragon 636 processor. It has a dual 12 MP and 5 MP rear camera while the selfie camera is 5 MP.
PROS
Fast charging enabled
High-quality camera
A Long-lasting battery is available
Has a USB Type-C connectivity
You can use a fingerprint for security purposes able
CONS
Only two colors of the model are available (Indigo and black)
Bottom Line
Republic Wireless has about 10 years in the communications business, and they know what to offer. Due to this, many people are switching to their services since they are quite reliable and most of all, no hidden costs. The compatible phones which can be used under their networks are of high quality; hence, the user should not worry when it comes to compatible phones. If you wish to join this network, you can visit their website for inquiries or contact their customer care for help.