The 5 Aarp Cell Phone Plans for Seniors
Senior citizens are continually growing in need of high tech gadgets and suitable phone plans. Recent research done by the Pew Research Center study found out that two out of four senior citizens, those of 65 years and above owns a cellphone. When deciding on the right plan for older people, you need to incorporate their specific needs, be it for prolonged cellular use, texts, or internet services.
In old age, minimising expenditure in expenses, especially cell phones service-related costs, is a crucial factor to consider. Besides, the last thing you want to deal with at this age is a cell phone you can't understand how to use or an expensive plan to manage. There is a noticeable market shift from mobile services providers to cover this emerging market and offer plans fit for older people.
Affordability and quality coverage are the most important factors to put into consideration. For internet related services, it ideal to choose the right plan that offers needed speed and unlimited data use in a month. It is also essential to know you're mobility to select a device that is portable and won't restrict your movements.
The 5 best Aarp Cell Phone Plans for Seniors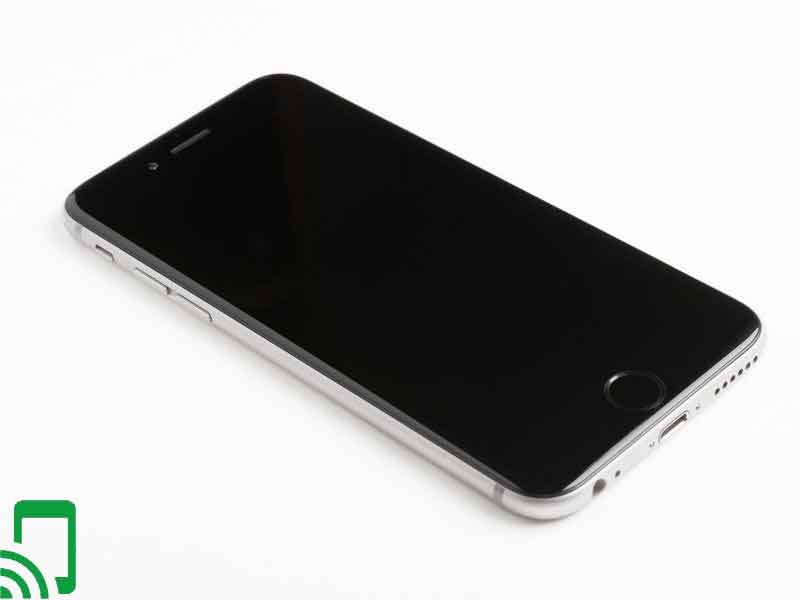 Many mobile service providers, such as T-Mobile have designed appropriate cell phones for the elderly with great features that are necessary for the user at this golden age. Monitoring your high internet consumers such as video streaming, using YouTube and Spotify is advisable to keep your monthly internet at maximum speed.  Are you planning to purchase the right plan for an elderly person or you are a senior citizen trying to get a plan for yourself? Here the best AARP cell phone plans for seniors:
1) AT&T Senior Nation Plan
AT&T Senior Nation plan is a product offered by AT&T Company tailored to cater for AT&T Cell Phones for Seniors. The plan comes with unlimited calls to other AT&T fellow users, 200 minutes to other networks with 500 minutes weekends and nights talk time, but you will have to purchase a separate data plan. To access unlimited mobile hotspot plans on text, talk, and data, you will need to subscribe to Unlimited & More plan at the cost of $40 per month per line.
The AT&T Senior Nation plan is compatible with both smartphone, and flips phones, and the basic plan costs $29.99 per line per month. For AARP members, 10% for qualified plans and 15% for wireless accessories is given. For people who are heavy data users, the Unlimited & More plan is ideal because it provides unlimited internet use.
ADVANTAGES
Can work with both flip and smartphones
Covers a wide range of areas
The plan is very affordable
Discount offers for AARP members
Advance plans for night and weekend calls
Has extra Unlimited & More plan ideal for bulk texts and unlimited data use
DISADVANTAGES
Has no data and text plan in the basic package
Suitable for simple phones
With an affordable fee of $29.99 a month per line, the AT&T Senior Nation plan gives senior citizens the best plan that covers almost all the critical features. The plan is delivered by a service provider whose coverage is one of the best in the world, AT&T Company.
2) T-Mobile ONE Plan
The T-Mobile ONE Plan was launched in the fall of 2017 to cover day to day needs for older people specifically. The plan costs $35 per line per month, and if you need just one line, it goes for $50 per month. The plan works perfectly with all types of phones, be it a smartphone or a flip phone. Users of this plan are offered unlimited calls, texts, and data use with no cancel time set.
The plan is perfect for those who regularly travel because of its extensive coverage without incurring any other extra costs. The T-Mobile ONE Plan is ideal for seniors who use recent smartphones in surfing, you tubing, streaming videos, and using social media as well as unlimited calls and texts to all networks in over 200 countries.
ADVANTAGES
No hidden charges. The fee is inclusive of all taxes
Ideal for travelers
Works on Gogo-installed flights on data and text for an hour
Unlimited calls and texts to all networks
Wide coverage
Very reliable
Compatible with a wide selection of phones
Discounts on family plans
DISADVANTAGES
Slightly expensive
Restricted to one service provider
T-Mobile allows you to bring your phone and purchase the plan or choose from their high-tech phones. The plan works perfectly for active couples who love to travel and explore the world in their golden age. Couples can choose to have two lines at $50 a month instead of registering their lines separately saving on monthly costs.
3) Verizon Senior Phone Plan
The Verizon senior phone plan is designed for older people who want unlimited calls, texts and data plans that will suit their day by day living at the cost of $40 a month per line. The plan works with a wide range of cell unlimited, individual device, Verizon Wireless hotspot data Plans, and affordable international plans. The plan works in a wide selection of devices from Verizon such as smartphones, smartwatches, tablets, and more.
Older people may choose to save a little more on their data usage by using the Go Unlimited 55+ plan, although the plan is limited to specific billing addresses. The Verizon senior phone plan can stream DVD-quality videos with unlimited data usage and covers a wide area; Mexico and Canada included. The plan has a contract that a consumer has to sign, you should carefully go through the agreement before signing since you can incur up to $350 for premature cancellation.
ADVANTAGES
International coverage and roaming with no additional cost
Come with Go Unlimited 55+ plan
Compatible with extensive selections of both flip and smartphones and other devices
Unlimited calls, texts, and data for shared and single device plans
Discounts are given to military and veterans families
DISADVANTAGES
Separate monthly internet plan
Breaching of contract can attract outrageous penalties
4) Consumer Cellular Phone Plan
The consumer cellular phone plan is designed to provide seniors with the minimum usage necessities on cell phone services per month and can adjust their plans when needed with no hidden charges or frustrating contracts.  This is the cheapest plan compared to others going for $15 per month for 250 minutes or unlimited talk time for $20. The plan has a separate data plan that ranges from $5 to $40 every month; the data plan of your choice comes with unlimited texts.
With adds on of 5% discounts with a prolonged warranty period for AARP members, the consumer cellular phone plan has no contract and users can add an extra line. You can easily modify the consumer mobile phone plan to whichever way you want because of its flexibility.
ADVANTAGES
Data plans can be as low as $5 per month
Very affordable
No contracts involved
Allows use of up to two flip phones for simple cells
You can choose between AT&T and T-Mobile
AARP members have monthly discounts
Compatible with a wide selection of phones
DISADVANTAGES
Data plan not included
No texting plan and extra cost for unlimited talk
If you are looking for an affordable and flexible phone plan, the consumer cellular phone plan works perfectly, not just for the senior citizens but also everyone else. The plan works with a wide range of devices for both single devices and shared use.
5) Republic Wireless Phone Plan
The Republic Wireless  Compatible Phones Plan is ideal for both the elderly and every other user. It incorporates 4G LTE services and wireless internet to provide dependable and fast cellular services at a very affordable rate. The plan is suitable for almost all phones, smartphones, and flip phones included. The price is $15 per for unlimited texts and talk time, and you are at liberty to subscribe for internet services at $5 a GB per month.
There is no binding contract to sign, the user can terminate use at their own will. The plan allows you to make free calls to a US number from anywhere in the world by using wireless. The plan has a monthly subscription fee inclusive of taxes, no ghost fees, or complicated options. The Republic wireless phone plan is perfect for elderly people who see no need for lots of bells and whistles but a dependable plan to make basic calls and texts with ease.
ADVANTAGES
No complicated contracts
14-day money-back guarantee
No contracts involved
Affordable monthly subscription charges with no hidden fees
Compatible with a wide range of smartphones
Fast and reliable
No hidden charges
Can use globally
DISADVANTAGES
Cannot work with iOS phone users
Internet bundles not included
The Republic Wireless Phone Plan works perfectly if you are looking for a pocket-friendly package for your texting and calling. However, the plan is restricted to a given geographical location and cannot be compatible with the iPhone.
How Much Verizon's Senior Plan Cost?
Verizon's 55+ Unlimited Plan starts from $60 per month for one line, or $80 monthly for double lines, plus appropriate taxes and fees. This is an ordinary g savings of $5-$15 per bar compared to their natural unlimited plans ranging from $65-75 per line for the similar features.
The 55+ Unlimited Plan includes
High-quality streaming
Unlimited talk and text
Service in Mexico and Canada
Unlimited 4G LTE data
Unlimited mobile hotspot
Unlimited talk and text contribute you the peace of mind that you can talk to your family as long as often you want, and the same goes for the unlimited 4G LTE data. Some plans are required only to offer 2-10 GB of data, which is almost enough to watch a season of your favorite play.
Seniors are now using their devices to access the internet more than their computers, with 50% of seniors using it to combine social media with friends, family, and colleagues. Moreover, having data when you need it is essential, mainly if you use it to navigate and find an address when you are beyond the home.
Sometimes unlimited data can be sufficient to provide entrance to the internet for your house and also with the total mobile hotspot. And you can apply your phone's data to connect to the internet on a laptop or tablet computer, saving you even more money on conventional home internet services.
What are the Additional Verizon Phone Plan Options for seniors?
While Verizon currently only grants one senior-specific phone plan, and it's only available to Florida residents, there are a few other Verizon plans we would recommend for seniors. Check out the details below:
1) Verizon Start Unlimited
For about $10 more, you can perceive the same features as the senior plan, plus a free six-month recommendation to Apple Music and one-year free of Disney+ with Verizon's Start Unlimited plan starting for at $70 per month for a single line.
You can collect even more on this plan when you signup for multiple lines, with costs as low as $30 per bar for five or more lines. This is an excellent option for seniors who upgrade to a Smartphone and love to watch television, movies and listen to music.
The Disney+ subscription gives you entrance to unlimited streaming of Disney movies and shows, perfect for stimulating the family when they visit. Many media services obligate around $10-15 per month each, making this bundle a great value.
We would also recommend this plan for seniors who crave to share a phone plan with other family branches as you get the best per month rates when you sign up for multiple lines. Besides, with unlimited talk and text, you can check in on your loved ones as much as you want.
2) Verizon Prepaid Unlimited
Are you merely looking for one line? Here is another option for a senior is Verizon's Prepaid Unlimited plan. The charge is $65 monthly for one line and includes unlimited text, talk, and data. Only like Verizon's Start Unlimited plan, your rates per line will reduce as you add more lines.
What's numerous about this plan is that the longer you stay on it, the more you save. You can save $5 per month after three months of service, and $10 per month after nine months of use.
Moreover, one drawback to this plan is it's gushing quality is only 480p. While this is DVD-quality streaming, it will not be as crystal obvious as Verizon's other options. We would recommend this plan if you are not much of a show or a movie buff, and you want to stay connected with friends, family, and those affected grandbabies.
What is comparing the Best Phone Plans for seniors?
In the following, we are mentioning how the 55+ Senior Phone Plan accumulates up to the industry's best senior mobile phone plans.
1) Verizon 55+ Senior Phone Plan
Unlimited Talk, Text, and Data
$60 per line and $80 for two lines per month
2) T-Mobile Essentials Unlimited 55
Unlimited Talk, Text, and Data
$40 per line and $55 for two lines monthly cost.
3) Sprint 55 Unlimited
Unlimited Talk, Text, and Data
$70 for two lines per month
4) AT&T Senior Nation
No Unlimited Talk, Text, and Data
$29.99 per line per month
5) GreatCall
No Unlimited Talk, Text, and Data
$39.99 per line monthly cost
As you can concern, Verizon's plan is very ambitious. It's the most precious of the senior phone plans, but the features deserve the price. For example, T-Mobile's Essentials Unlimited 55 gives a savings of 20-30%. Still, you get limited hotspot data, which can be necessary for those who continuously share their information from home or work online, and they also have lower national coverage.
1) Sprint's 55 unlimited senior plans allow the same unlimited features such as text, talk, data, and hotspot data with a $10 profit. Still, Verizon has much more comprehensive coverage and faster attachment speeds.
2) AT&T and GreatCall provide prominent senior discount cell phone maps but limit their cellular and data usage. With 67% of adults over 65 reporting that they perform online often,
3) It may be better to choose for a plan with unlimited data like Verizon's 55+. Just remember that it is only available in Florida, so if you live in another state, we recommend checking Verizon's other senior-friendly plans, which we covered above.
Why should an under 50-year-old join AARP?
If you wonder why you should join the AARP as a young adult, you are not solely. Whether you performed right into the workforce or are only just now developing from the envelope of graduate or professional school during the early years of your career, it's hard to concentrate on what are coming 20 or 30 years down the line alone.
Nevertheless, AARP is much more than a resource for the graying population. In addition to defending for senior-citizen issues, the AARP also offers perks on travel, dining, shopping, and entertainment. These deals are often better than competitive membership clubs and for a considerably lower rate.
What is AARP good for?
It could be well deserving of joining AARP if you plan on traveling frequently. The range of discounts you will gain will more than pay for the $16 yearly membership fee.
AARP has a comprehensive travel page that shows you travel-related partnerships, packages, car rentals, and deals you can receive. And including example, you can get $100 off if you signup for a Grand European Travel combination for one of over 300 guided vacations and river voyages to Europe and purposes all over the world.
Besides travel perks, an AARP membership gives discounts and resources that can help you maximize your superannuation benefits:
Legal counsel and advocacy
Financial planning resources and free tax and financial advice
Life, property, and vehicle insurance options
Discounts on prescriptions
Is joining AARP worth the money?
Being smart with your money is essential at every stage of life, especially as you near retirement. An AARP membership approximately makes a good deal to some but a waste of money for others. An AARP membership joins the door to over 200 benefits designed to enrich your life.
Some may surprise you. Besides all the services you might expect, you also get AARP's trusted espousal on issues that matter to you, like Medicare and Social Security. Plus, every member receives our award-winning publications, and there have six points of AARP. The Magazine and ten issues of AARP Bulletin. And it's all involved for only $16 a year.
Who Can Get An AARP Phone?
Every individual aged 50 and older can get AARP discounts on cell phones, cell phone service plans, and even cell phone accessories. Some of the service distributors like AT&T and Consumer Cellular grant exclusive discounts for AARP members.
Conclusion
Picking the right phone for seniors can be tricky, especially with the wide variety of phones available in the market. Older people need to know exactly what suits their day to day phone uses to make the right choice of plan. Packages such as the AT&T Senior Nation plan provides older adults with the best plan that covers almost all the critical features. The Republic wireless phone plan is ideal for senior citizens who are on a budget. The Verizon plan is entirely compatible with different phones but comes with high monthly subscription fees and might not be ideal for those who are looking for affordability.