How to Bring Your Own Phone to Sprint
The Bring your own device program has been very common with almost all the carriers in the US.  This has enabled many people to save on money to buy a new phone and, if they loved their old smartphones, they could keep it. The only downfall with this service is that your phone may not be compatible with most carriers. If you plan to bring your own phone to Sprint, the process will be very simple if your device is compatible with their network.
Sprint is acknowledged to be one of the well-established service providers who offer affordable plans, nationwide coverage and a reliable customer care. The company uses CDMA network technology as their network distribution, so if your phone can work with CDMA, then you are okay to bring your own device. In the recent past. LTE networks were launched, and it aided to create a bridge such that if your phone is not compatible with GSM or CDMA, LTE is here for you. Luckily all the latest devices launched between 2011-2019 will work with the LTE networks.
Sprint offers the best deals for new and existing customers who plan to bring their own devices. If your device is not compatible, they even offer financing, or you can opt to buy a new phone from their store. This article will guide you on the ins and outs of how this whole process works.
What to know before you bring your device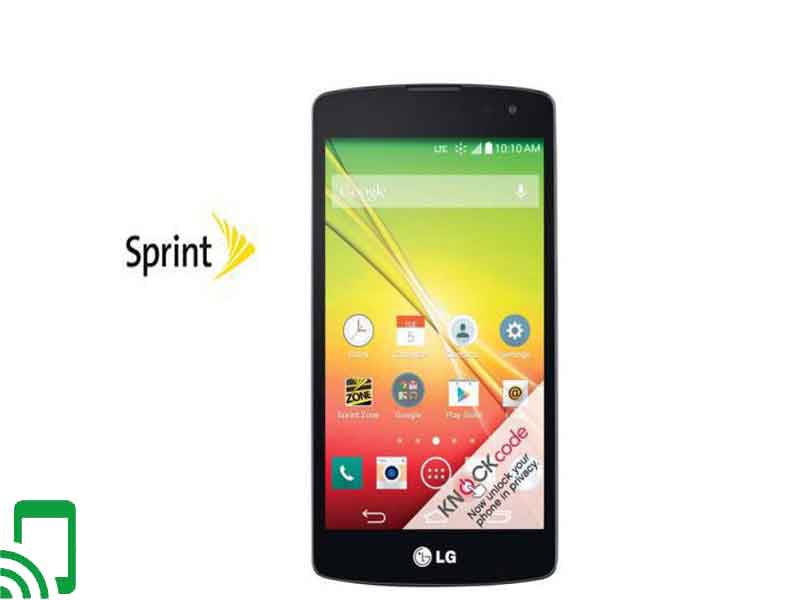 Sprint has some terms and conditions for people who plan to bring their own devices. If you meet them, you the application process will be very simple. Here are some of the key things you should know;
The phone should be unlocked
No stolen or lost devices will be accepted
Only domestic devices are allowed
Most devices will be compatible, but the network band limitations may cause a subpar
Other restrictions apply.
If you meet these conditions, start by calling Sprint for other terms and conditions before starting the application process.
Which phones are compatible with Sprint?
Sprint can work with phones that use both GSM and CDMA network technology. However, you should also note that under their terms and conditions, they only accept domestic devices.
Also, with the latest tech updates, it is easier to know whether your phone is compatible with Sprint by using your IMEI number. In their website, they have an IMEI checker that lets you insert your IMEI details and it will tell you whether the device is compatible or not. If you don't know your IMEI number, dial *#06# and you will get it.
In an overview, there are some companies which manufacture the Sprint compatible phones and they include the following;
ZTE
Nokia
Apple
Samsung
Motorola
Guideline for bringing your own device to Sprint
Step 1: Check phone compatibility
Phone compatibility can be checked by using the IMEI number. Just go to the IMEI prompt at their website and the process will be complete. Also, remember that only domestic devices are supported.
Step 2: Buy a Sim card
Sim cards are what gives you access to a network; you can buy a sim card at an affordable price from their online or retail store. If you buy from their online store, the shipping can be done on the same day or within the next day. Existing customers can use their old sim card for this service.
Step 3: Choose a plan
Sprint offers a wide range of contract and no -contract plans which you can choose from. The plans are very affordable and below is a list of options which you can go for.
Unlimited Basic
This plan offers users basic deals like unlimited talk and text plus data. However, data is throttled once you exceed a limit. Video streaming is limited to 480p.
Unlimited 55+ years
Unlimited 55+ is the best option especially for seniors with AARP membership. Switching to Sprint and using this plan offers you Unlimited talk, text and data at 4G speeds for only $60 per month
Unlimited military
Veterans and active military can get amazing discounts on this phone plan and it is very affordable at only $60 per month. Users get Unlimited talk and text in not only US but Canada and Mexico.
Unlimited plus
This plan goes for $80 per month and the user gets streaming at 1080p and there is no throttling. Unlimited talk, text and data is also offered in Canada and Mexico.
Unlimited premium
This is the epitome of plans offered by Sprint. You get premium memberships for Amazon Prime, Tidal and Hulu. If you bring your own phone, they offer a discount of $10 for each line you buy.
Check out the T-Mobile Sprint for more information
#Step 4: Activate the device
Activation of the device can be done if you have completed all the processes mentioned above. You can do that from their website and its free of charge.
How can I port my number to Sprint?
Porting a number is very simple and affordable too. IF you were in a contract with your previous carrier, you need to be aware of the early termination fees likely to be incurred. So, make sure to call customer support to be guided on how to do so.  The information required from Sprint includes the following;
Your old phone number
Account number from your old service provider
Billing name and address
Account password from your old service provider
If everything is approved, your old number will be ported, and you can refer to your online account to see if it has been added.
Bottom Line
Sprint does not only offer affordable phones and plans but a simple way to bring your own phone and device. If you happen to be stuck within the process, they have a dedicated customer service team that will help you. At Sprint, you also get discounts on cell phone plans if you Bring your own device, so this is indeed a good offer worth a try. Check out their site for more exiting deals for existing and new customers.