The 7 Best Google Fi Compatible Phones
Google Fi is a mobile service provider owned by Google. It provides cellular services like voice calls, SMS, and internet over cellular network or WiFi. To aid this, it has a SIM card that connects you with Google Fi service provider servers. Customers must have Google Fi compatible phones to enjoy the services. The company operates in the United States.
Surprisingly, Google Fi does not have its own machinery to broadcast cellular signals to their customers. They depend on US Cellular, Sprint, and T-Mobile. In short, they have collaborated with the three companies to do their cellular services business. Maybe they will become fully equipped soon and expand outside the United States to serve other countries after acquiring adequate machinery.
Google has invested in many areas concerning technology. It is so far the best search engine and possessing the most used operating system, Android. It has phones, machines such as Google T3 NestS Nest learning thermostat among others. The company seems to Target any available market for their products. Today I want to show you the best Google Fi compatible phones.
What Mobile Plans Does Google Fi Have for their Customers?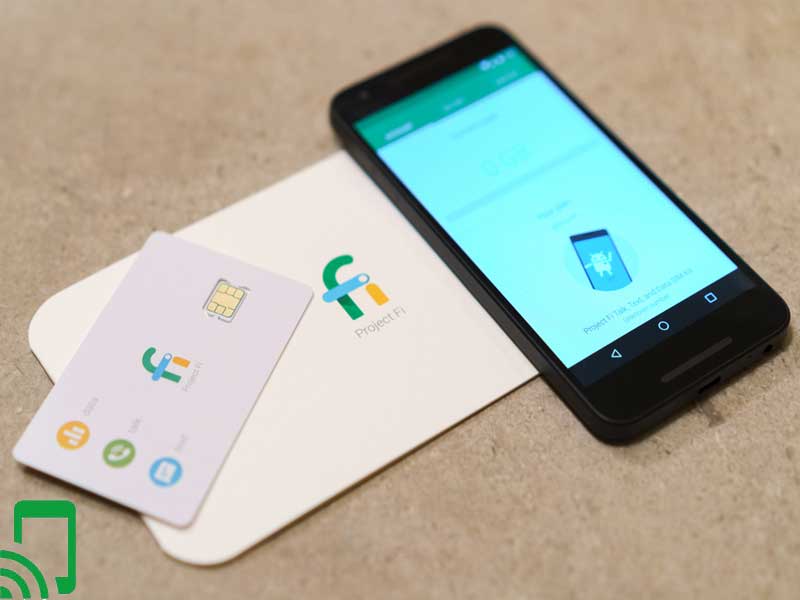 Google provides several cellular plans to their customers. It supports a variety of mobile technologies, which include GSM, CDMA, HSPA, and LTE. Google Fi cellular plans include the following.
With $20, you can subscribe to a monthly plan of unlimited texts and voice calls. You can also enjoy 1 GB data for a cost of $10 per month. Any additional data usage within the month costs you $10 per GB. For a group plan, it costs $15 per person. The program has notifications on data usage, the ability to pause data you use, monthly allowances, and data overview.
For $70, you can have unlimited data, voice, and SMS for a whole month. However, data bundles usage should not exceed 22 GB. If you happen to hit the limit, you can continue with your internet connection by paying $10 to get 1 GB until the next billing. When outside the United States of America, calling rates are $0.20 per month. Data bundle charges remain the same.
Existing customers can share their coupon codes to new users. Upon successful registration, the company rewards you with $20 for each new customer under you. Not all unused data and credit expire at the end of the month. The company credits back any remaining credit for use in the following month.
When choosing a SIM card, you can have a data-only SIM or a general SIM card. Data only SIM only gives you internet connections. A general SIM card will provide you with an internet connection, the ability to send messages, and the ability to make voice calls.
What Are The 7 Best Google Fi Compatible Phones?
1. Google Pixel 4 XL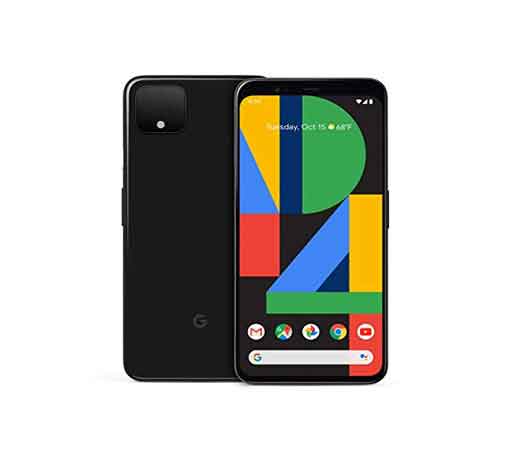 The phone is open to all networks. Apart from Google Fi, you can use it with other carriers that are compatible with the phone. Again, the phone's storage memory is mind-blowing. Just imagine a phone with 64 GB internal storage memory. You can save many files.
Google Pixel 4 XL supports wireless charging. It is unique in this because only a few phones can support the charging technology. The phone's battery is durable as it can take you the whole day without depleting charge.
Interestingly, the phone supports quick gesture inputs. You can wave on the screen to receive or disconnect to a call. Moreover, the cameras have night sight. You do not need a flashlight to take photos at night.
PROS
Wireless charging
Durable battery
Has night sight
It is open to all networks
Large storage space
2. Google – Pixel 3a XL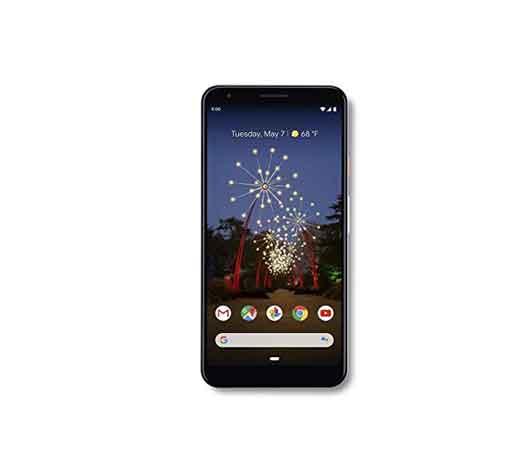 The phone has 64 GB of storage space. You can save many files, such as videos, movies, music, photos, and documents. You can also use it as an external storage space for your computer. It saves you money to buy an additional storage device.
Again, the phone is open to any compatible carrier. Apart from Google Fi, you can use Sprint or T-Mobile. Still, upon buying the phone, you get three years of security and operating system updates.
On top of that, your data has high protection from the virus attack by M-Titan security Chip. The battery charges fast to give you a long duration connection. The cameras have night sight.
PROS
Night sight
It has M- Titan Security Chip
Three years of free OS and Security updates
It has a durable battery
Large internal storage space
3. Google Pixel 2 XL 64 GB, Black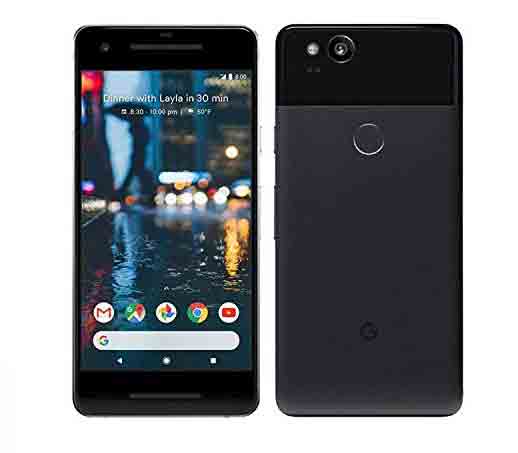 The phone has an internal storage space of 64 GB. It serves as enough space to save thousands of files to help you in the future. They can be documents, photos, music, or even music. It takes longer to have such a memory-filled and so you might not need a memory card.
The phone has undergone refurbishing to appear new. However, buy it with confidence as everything is working well. Amazon technicians have tested it. Enjoy the Amazon Renewed Guarantee.
The screen size is 6.0 inches large enough to help you view movies, texts, and photos. Again, the 12.2 MP cameras can give you quality shots that will always remain in your memories. It has 4 GB of RAM.
PROS
Large ROM
4 GB RAM
High-resolution camera
Amazon Renewed Guarantee
Large screen
CONS
It is renewed and may malfunction
4. Huawei Mate 20 Pro LYA-L29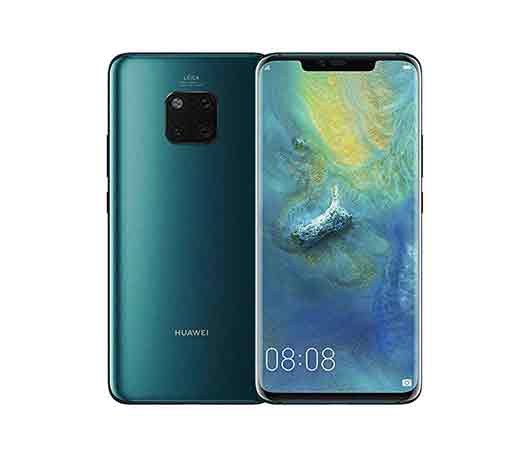 The phone can be your best assistant since it has extreme elegance, good camera, data storage, and excellent communication features. First, the phone has 128 GB Storage memory. You can save as many files as you can. Again, the 6 GB RAM is just unbelievable. It makes the phone to handle various tasks without jamming.
Interestingly, the phone is open to all GSM networks. Unfortunately, it does not work with CDMA. Any SIM card from the CDMA carrier is just useless on this phone. The phone supports dual SIM cards. You can enjoy services from two different carriers..
The phone is light, as it weighs 121 pounds. You can carry it without getting tired. Finally, the phone has no warranty.
PROS
Open to all compatible carriers
Elegant design
Large RAM
Large ROM
Light to carry
5. LG Stylo 4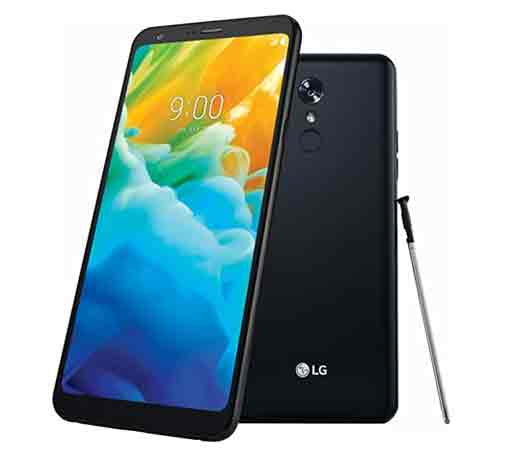 The phone is open to all compatible networks. It means that it can work with any other apart from Google Fi. Again, it has a large storage memory of 32 GB. It helps you save thousands of files, such as videos and music.
The phone has a fingerprint scanner. It ensures that your phone is extra secure since only your finger can unlock the phone. Combine patterns and fingerprints to tighten the phone's security. The battery is 3300 mAh. It can last for long.
You might even need to charge once per day and continue working with the phone the whole day. Moreover, the cameras are incredibly beautiful. The front camera is 5 MP, while the back camera is 13 MP. The screen is enormous.
PROS
Durable battery
Large screen
Open to all compatible carriers
High-resolution cameras
Fingerprint scanner
6. Moto X (4th Generation)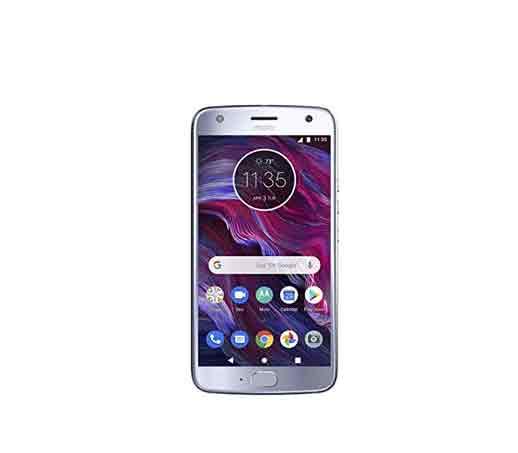 Moto X comes with 32 GB internal storage space. It allows you to save many files in one holding. Create folders and classify your documents according to their use and importance. Again, the phone is open to any compatible carrier like qlink compatible phones.
Besides, the phone has an inbuilt Alexa. Speak words and have your phone do pretty good things. Alexa works the same as Google Assistant. Again, the phone has 3 GB RAM. It can function first because, with such a RAM, the phone cannot jam easily.
The battery is 3000 mAh. You can charge it in the morning and utilize it the whole day without depleting the charge. Again, the phone's 5.2-inch screen is handy for watching movies and photos.
PROS
Large capacity battery
Large screen
It works with Alexa
Large RAM
It has an ample Storage space
7. Samsung Galaxy Note8 N950U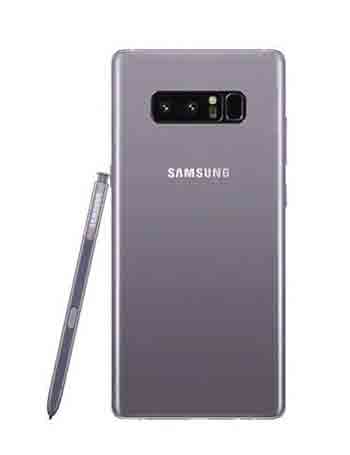 Galaxy Note8 N950U is among the most elegant phones ever. It has 64 GB storage space that helps you to save as many files as you can. Besides, the phone is open to all GSM LTE networks.
The phone is old. However, it has undergone refurbishing to appear like new. Amazon technicians have done thorough testing and replaced any faulty parts. Again, the phone has Amazon Renewed Guarantee. In case it develops issues within the first 90 days, you can return for another one.
The phone is water-resistant up to 30 minutes in five feet of water. Moreover, the screen is super AMOLED. It is also significant for movie watching as it 6.3 inches. The battery capacity is 3300mAh.
PROS
Durable battery
Large screen
Has Amazon Renewed Guarantee
It is water-resistant
Elegant design
CONS
It is not new and might malfunction
Bottom Line
Verizon Fi services are beneficial in that; you get a reasonable plan that can satisfy your demands of mobile services. Most importantly, Google Fi compatible phones can work with other networks such as T-Mobile, Sprint, or US Cellular.
Owning a Google Fi smartphone is advantageous to some extent. Most of their phones are classy in that; you will enjoy having them. The big screens, high-resolution cameras, and durable batteries, among other features, make the phones reliable.