What Towers Does Cricket Use Complete Reviews
Cricket wireless is among the astonishing MVNOs across the country. You may have heard of them from several reviews, talk shows and ads which seem to show that they are quite a resilient network. If you have ever used their network, you may be wondering on how the network works especially the network towers which brings us to the question on which network towers does Cricket wireless use?
Cricket wireless used to be like a start-up that offered telecommunications services in some selected States across the US. Back then it provided Americans with CDMA network coverage which was somehow disadvantageous since most devices were not compatible with the network. However, this came to change when AT&T acquired Cricket wireless. Cricket wireless compatible phones became diversified and you could bring your own phone very easily to their network.
Since AT&T acquisition of Cricket wireless, there have been lots of changes with regards to their terms of service, the network coverage and many more perks regarding their services. By reading this article, you will get to know more on the towers used by Cricket wireless and more details concerning their reliability. So, read ahead for more exciting information!
Which network towers does Cricket wireless use?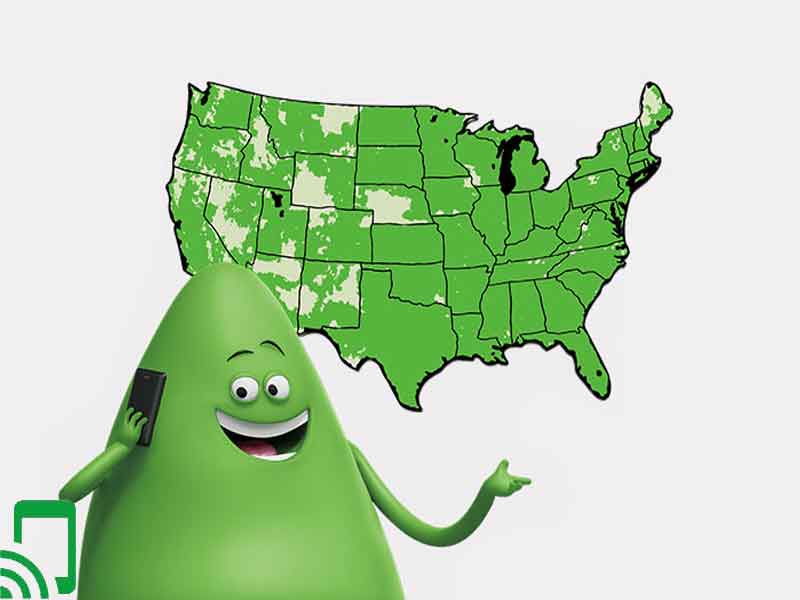 Since Cricket wireless was acquired by AT&T, it has been using their network towers. Unlike other carriers which use several towers from a bunch of standard service provider, Cricket wireless relies fully on AT&T towers.
AT&T is a very reliable network and is ranked 2 best when it comes to network coverage. They offer nationwide coverage of up to 99% of the States across the country. As for the network technology, Cricket wireless uses GSM and LTE network techs which are provided by AT&T.
In the past Cricket wireless relied on CDMA but since the acquisition from AT&T, no devices with CMDA network type will work on their network.
How reliable is the network towers used by Cricket wireless?
The towers used are very efficient to a point that if you were using a cell phone signal booster for home or office, you may not need it any more. Also, since there are LTE or 4G networks, there is reduced dropped calls and fast access of internet services.
What phones will work with Cricket wireless network towers?
The Cricket wireless compatible phones come in a wide variety and are pres-elected by them. If you plan to bring your own device to Cricket wireless, you should know on some eligibility requirements regarding the device.
The device should meet the following terms;
It should be unlocked
It should use GSM network technology
The device should be locally manufactured
Your phone should never have been reported stolen or lost
If you meet some of these requirements and the phone is compatible with Cricket wireless towers, then the phone will work at Cricket wireless.
Phone compatibility check can be done using an IMEI checker on Cricket wireless website. To get the IMEI, check out the packaging of your phone or simply dial *#06# to get the IMEI number.
What to do if your device is not compatible?
If your device is not compatible with Cricket wireless, you can opt to buy a new device at their store for a very affordable price. They offer a wide range of devices ranging from mid-range to flagship smartphones.
If you don't have the funds to buy a new phone, Cricket wireless got you covered with their financing option. They also have flexible payment plans and a rent-to-own program which is quite flexible and most of all, there are no contract phones.
Some of the brands that work at Cricket wireless include;
Apple devices
Motorola
Nokia
ZTE
Kyocera
HTC
LG and many more.
If your device is not listed, you can check out Cricket's website for more updates on the brands that offer devices compatible with their network towers. Luckily, most of the brands that offer their devices at AT&T will also work here. You can refer to Cricket wireless community forums posts for more information.
Can you get a Cricket wireless free phone?
Cricket wireless recently enrolled to the lifeline assistance program witch is give the best free government smartphone and is regulated by the FCC. So, if you are eligible for a free phone, you can apply for one. Aside from getting a free phone, you can get discounts on the phone of your choice with the aid OF the FCC.
There are no contracts and luckily the phone offered is always unlocked which brings a lot of flexibility when you want to switch carriers. The requirements to get the free phone from Cricket wireless are quite similar from most service providers.
Pros and cons of Cricket wireless networks
PROS
The network coverage is very reliable
They have dedicated customer care support and friendly response team
There is a wide range of compatible devices to their network
Cricket wireless offers a simple application process if you plan to bring your own device
There are no contracts
CONS
Network congestion makes people with Prepaid plans struggle a lot with network compared to those with post-paid plans
Final verdict
Cricket wireless network towers are very efficient and many reviews attest to this. Once you join the network, you are assured of stable network signals, reduced dropped calls. You can also bring your own device very easily if it is LTE compatible.
Cricket wireless also has reliable customer care services that are always ready to help you 24/7. Worried about contracts? Well at Cricket wireless there are no contract sons the cell phone plans and you can opt out of their network at any time.
So, from this article, you now know on the ins and outs of Cricket wireless network towers! Also, check out the community forums to learn more on the updates that may change with regards to their network as time goes by.