The 7 Best Boost Mobile Samsung Phones
Boost Mobile is an Australian American telecommunication brand. The company operates independently in the two countries. Boost Mobile started in Australia in the year 2000 and later expanded its business in the United States of America. There are various models of Boost mobile Samsung phones in Australia and the USA.
Boost Mobile operates under Boost Worldwide in the United States of America and relies on Sprint's network. It does not have its system. In Australia, it uses a Telstra wireless network but operates under the Boost Tel Pty Limited. In the two countries, the company successfully maintains a mutual relationship.
The company provides boost mobile plans with free phones. It is an initiative to have many customers on board and increase the company's revenue. The programs are affordable, especially to the less fortunate citizens in United States. You will know the kind of plans they offer later in this article.
What Mobile plans does Boost Mobile Offer?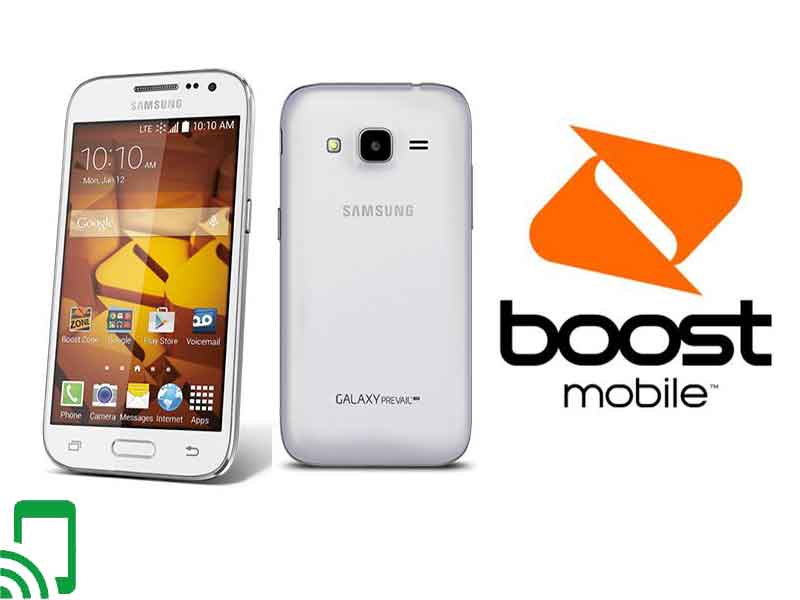 Boost Mobile has numerous plans for its esteemed customers. There are exciting boost mobile deals for existing customers that ensure that the subscribers continue using the network for mobile services. Some of the plans are limited, while others have no limits whatsoever. You can get a prepaid 30-day program, which has no contract signing.
The most basic plans include unlimited talk, a whooping 3GB data, and texts for $35 per month counted as 30 days. You can pay $50 and get unlimited high-speed internet plus unlimited talk and SMS. In Mexico, the $50 plan includes 8GB data, unlimited calls, plus unlimited texts. As a customer, you have the freedom to roam in Mexico without spending a lot of money.
Boost Mobile participates in the USA government Lifeline Program that aims at providing the less fortunate with free government phone and affordable mobile plans. It has collaborated with California Lifeline to give California Alternative Rates for Energy (CARE). In this program, Boost Mobile customers in the Lifeline Program get a $15 discount on all the Boost Mobile plans they purchase.
Apart from mobile plans, Boost Mobile gives you other services such as unlimited music, which you can stream from iHeartRadio, 8Tracks, Slacker, Spotify, and Napster. The service does not use your mobile data. As a customer, you have to renew your subscription every month. You can always visit the Boost Mobile website and carry on online topping up using your credit or debit card.
Alternatively, you can set an auto-refill option. The company will deduct funds automatically from your account to pay for the renewing of the plans. You can opt-out of the auto top-up service anytime you may wish. The auto-refill service ensures that you never disconnect due to the monthly expiry of your plans.
Which Samsung Phones Can Work With Boost Mobile?
There are several Samsung prepaid phones, which work with Boost Mobile. I will give you a detailed review of some of these phones. The phones should be compatible with the Sprint network if you live in the USA. Some models include Samsung Galaxy 8, Samsung Galaxy S6, and Samsung Galaxy S7. 
You can either buy a compatible phone from Boost Mobile or come with your phone so long as it is compatible. The advantage of buying a phone from Boost Mobile is that you get a seven days guarantee to test the viability of the phone. If it malfunctions, you can return it to the company.
Which Are the 7 Best Boost Mobile Samsung Phones?
I have done careful research on the best seven Boost Mobile Samsung phones and came up with the following.
1. Samsung Galaxy S10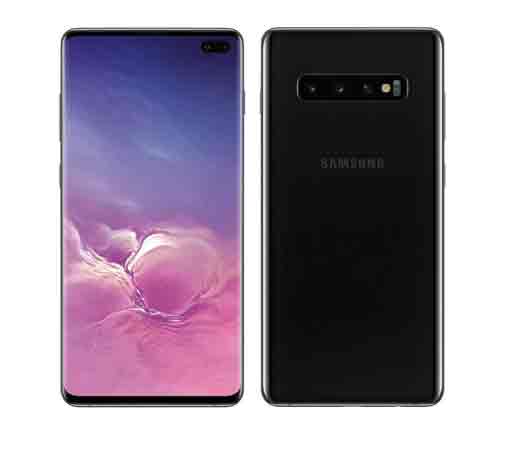 Samsung Galaxy S10 is an unlocked phone. It means that you can use it with any network. That is why it is compatible with Boost Mobile. The phone has a one-year warranty for American customers. The phone has a cinematic edge display with precise details.
Again, it has a dynamic AMOLED 6.1″ full HD screen. The phone has dual cameras. The back camera is 16 MP, while the front one is 12MP. The phone's storage memory is 128 GB. It has an eight GB RAM. The battery is 3400mAh with wireless power share.
PROS
Large internal ROM
Wireless power share capability
High definition cameras
Large HD screen
Durable battery
2. Samsung Galaxy Note 10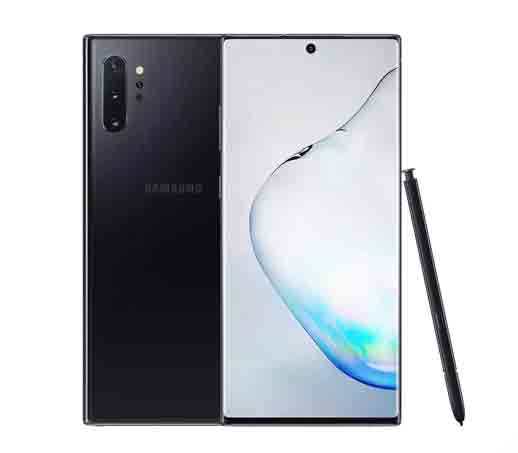 The phone is factory unlocked. The phone has a 6.3″ screen with near Bezel-less infinity display. Moreover, it comes with the latest Bluetooth technology. Furthermore, it can detect air action wireless gestures as well as handwriting to text. The phone has ultrasonic in-display fingerprint ID technology.
It has dual cameras with high resolution. The front camera is 12 MP, while the back camera is 16 MP. It has 256 GB internal storage memory. The memory is large enough to store many files, such as videos and music. The 3500mAh battery can last all day.
PROS
A durable battery
Large internal storage memory
High-resolution cameras
Large screen display
Fingerprint
3. Samsung Galaxy S8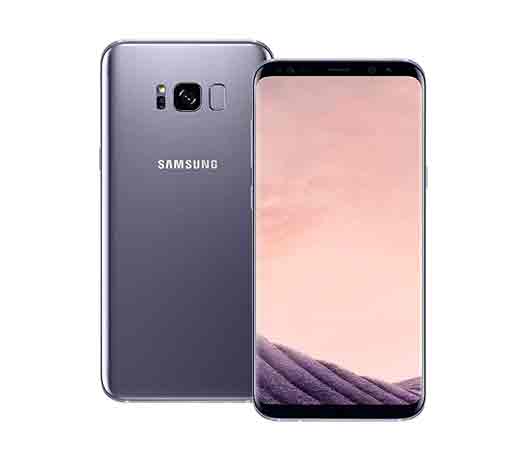 The phone has an internal memory of 64 GB. You can store movies, music, and pictures. It has a 4GB RAM enough for the phone to work smoothly. The phone has a 3000mAh lithium-polymer battery that can take you the whole day. Browse the internet and make calls without worry.
It has high-resolution cameras. The front camera is 8MP while the back camera is 12 MP. You can take clear photographs. The phone is unlocked and works with all GSM-compatible networks. It weighs 0.32 ounces. It measures 5.9 by 0.3 by 2.7 inches.
PROS
High-resolution cameras
A durable battery
Fingerprint sensor
Large storage memory
Large HD screen
CONS
Works only with CDME networks
4. Samsung Galaxy J8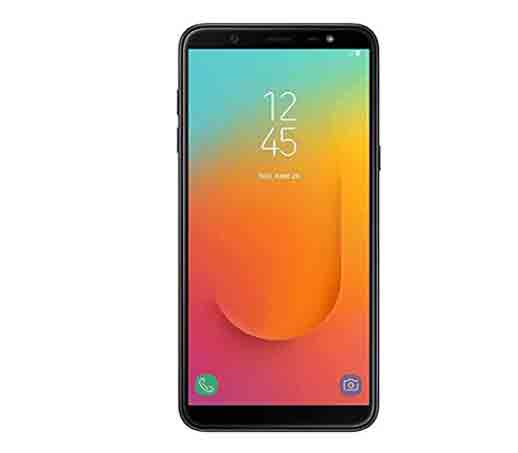 The phone is unlocked to work with any compatible carrier. It has 64 GB internal memory and a 4 GB Random Access Memory. You can expand the storage up to 256 GB. It has a large super AMOLED infinity display HD screen of 6 inches.
Moreover, it has face unlock as well as fingerprint technology. The phone weighs 12.6 ounces. It measures 7.2 by 6 by 3 inches and has a dual SIM so that you can enjoy services from two carriers. Samsung Galaxy J8 has a durable non-removable lithium-ion battery of 3500mAh..
PROS
Large screen
Large internal storage memory
A durable battery
A high-resolution cameras
High processor speed
5. Samsung Galaxy A20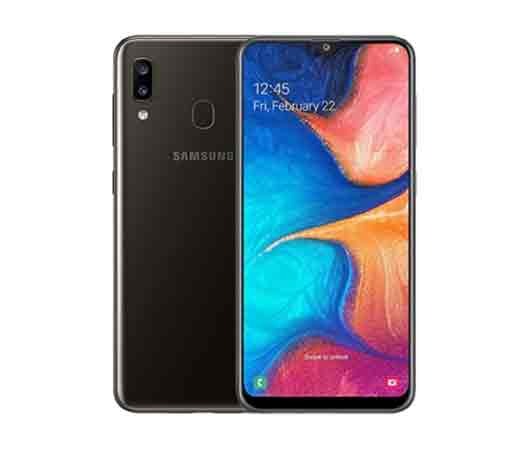 The phone is factory unlocked. It has 32GB internal storage memory. It can accommodate many files, such as movies and music. The RAM is 3 GB.Besides, it has a 6.4″ screen. You can watch movies with maximum comfort. The phone has a 12-month warranty for US citizens.
You are free to return the phone within this period if it develops issues. It has dual cameras. The front camera is 8 MP, while the back camera is 13MP. The battery is 4000 mAh and can last all day long. The phone has a fast-charging capability.
PROS
Large internal storage memory
Durable battery
High-resolution cameras
Dual SIM
Large screen
6. Samsung Galaxy A70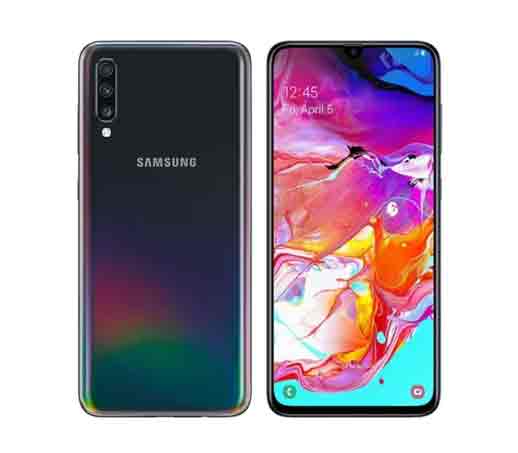 The phone has a large internal storage memory of 128 GB that is capable of storing thousands of large files such as movies and music. It has a 6 GB RAM that enables it to function smoothly. You can expand the storage memory up to 512 GB.
Unfortunately, the phone has no warranty. It has a non-removable Lithium-Ion battery of 4500mAh. The battery can even take more than a day before running low. The cameras are of high resolution. The rear camera is 32 MP while the front is 8 MP.
PROS
High-resolution cameras
Durable lithium-polymer battery
Unlocked for any network
Has fast processing speed
Fast charging capability
7. Samsung Galaxy Note 4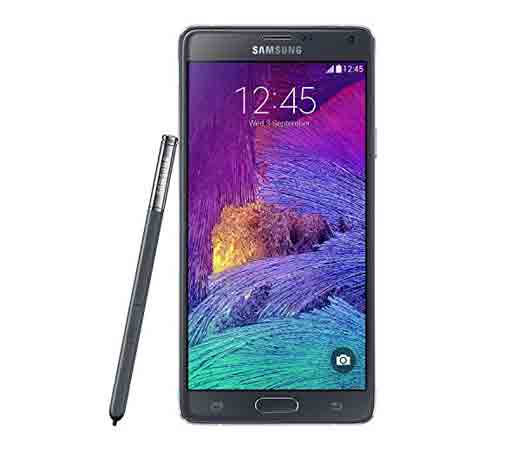 The phone is Amazon renewed. The internal memory is 32 GB. You can expand the storage up to 256 GB. Store your favorite videos, music, and so on in the large ROM. Samsung Galaxy Note 4 has a 5.7″ screen display.
You can watch your movies on it with maximum comfort. The images on display are clear. The phone has a dual camera. The front camera is 3.7 MP, while the back camera is 16 MP. It has S Pen technology.
PROS
High-resolution cameras
Has fast processing speed
Has S pen technology
It has a large HD screen
It has Amazon renewed guarantee
CONS
It is renewed and might not function well
Bottom Line
Boost mobile phones are of high quality and reliable. Despite the Samsung phones being very expensive, they have great features that may leave you amazed. However, there are other cheap phones for less fortunate citizens. The most important thing is to have a compatible phone if at all you need to enjoy Boost Mobile services. The greatest beneficiaries of Boost Mobile plans are those in the California Lifeline Program.