California residents can now enjoy lifeline assistance from different service providers. The Federal Government contracts these service providers to offer free government phones to those who cannot afford it. Before you submit your application, you have to make sure that you are eligible for the Lifeline Assistance program.
Below is a list of the best California lifeline cell phone providers and what plans they have to offer. Read on.
1. Access Wireless Lifeline Cellphone Provider
If you are in California and you need a lifeline cellphone provider, then you should check out Access Wireless. They have good coverage not only in the state of California but also throughout different American states. Some of the privileges you get to enjoy as a customer includes: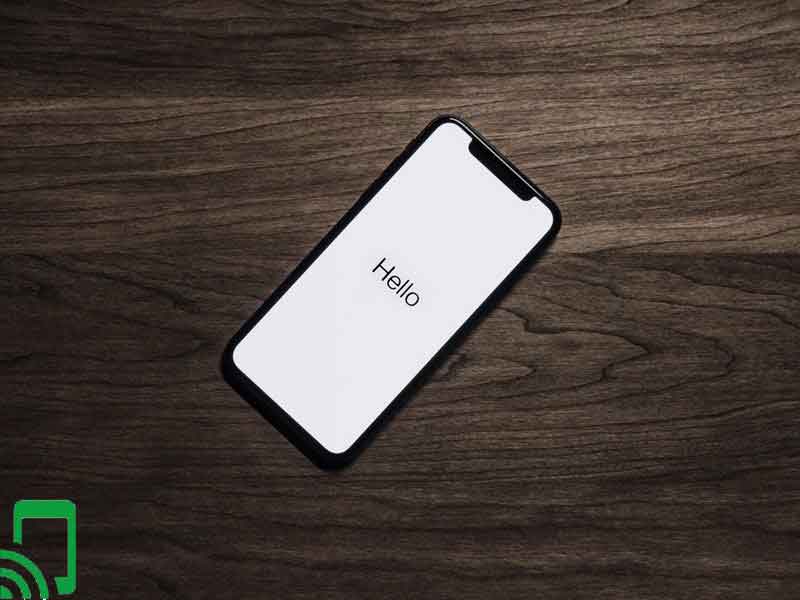 Free government phones
1000 minutes call time
200MB of data
Unlimited texts
Free 50 MB data each month
Eligibility
To qualify for an Access Wireless plan, then you must have prior participation in different government programs. Alternatively, your general household income should be within a certain percentage of the Federal Poverty Limits or Guidelines. In California, it ranges from 140-150%. Those qualifying get to enjoy crazy offers on top-ups and upgrades. The 2020 Access Wireless have lots more compatible phones.
2. Assurance Wireless Lifeline Cellphone Provider
Assurance Wireless is a brand of Nextel Company and operates in most states across America, including California. To attract participants to their free government phones program, residents are given great plans if they qualify. Some of the plans Assurance Wireless offers its customers are:
Free android smartphone
Unlimited minutes (Freedom Plan)
Unlimited texts
2GB data
You get all these at no extra cost. Unbelievable, right! In addition to that, you can subscribe to the assurance top-up plan to get more convenient offers like the option of topping up or adding money to your account through either PayPal or from your debit/credit card. You can also make international calls at a fee on these plans subject to the terms and conditions.
Eligibility
To qualify for free government phones and plans on Assurance Wireless, you have to submit your Household income data. They have to crosscheck if they meet certain federal guidelines. In addition to that, you must have had prior participation in programs like SNAP (Supplementary Nutrition Assistance Program), Veteran Pension and Survivors Benefits and Federal Public Housing Assistance, among other programs. California residents can submit their applications online or call helpline numbers on the lifeline provider's website.
3. EnTouch Wireless Lifeline Cellphone Providers
EnTouch Wireless is a subsidiary of Boomerang Wireless and is an active participant in the lifeline assistance program. It operates in more than 20 states, among them being California. Residents get to choose and enjoy two plans in this program. Here is a breakdown of the two plans;
Non-tribal plan
Unlimited talk and texts
Free cellphone
500MB of data every month
Tribal plan
Unlimited text and talk time
4GB of monthly data
A glance at the two plans, it is evident that customers on the Non-tribal plan get a good deal.
Eligibility
To qualify, you must submit your applications to the service provider and attach all your household income data or records. If you participated in government programs like Medicaid and Supplementary Security Income. You have to avail proof of membership in your application for a free government phone under this program.
4. Safelink Wireless Lifeline Cellphone Providers
Safelink provides its lifeline customers with some of the best free government smartphones compared to other similar providers. They have a presence in over 40 states, which is a big achievement. California residents can apply for free services, in addition to a new phone. Some of the features customers should expect in the California plan include;
Free cell phone
Caller ID
Unlimited internet
Unlimited text and voice call time
Free 911 and 411 calling and access
Voicemail
The list goes on and on. This plan is better than what Safelink offers its customers in other states. So why the disparity? Well, it's because the California State pays additional subsidies that other states don't.  This is why the residents of California get more of everything compared to other states in America.
More importantly, in case you need more minutes on your plan, you can purchase a TracFone airtime card at any Walmart and Wall green stores. Also, you can read about Safelink Wireless Compatible Phones 2020
Eligibility
The eligibility is the same as the other service providers above.
5. SafetyNet Wireless Lifeline Cellphone Providers
California residents can now access lifeline services on SafetyNet. They now offer various plans for qualifying residents. The plan includes;
California Unlimited Plan
Unlimited talk and text
Free government phone
5 GB of data
BYOP Plan
You also have the choice of bringing your device and accessing all those features above absolutely free of charge.  You will be provided with a Sim card on the spot together with the configurations, after that you can enjoy the features of your plan.
Eligibility
Same as similar service providers above.
Additional information
Some customers are still unsure if they can apply for more than one free government phone or switch service providers. Here are the answers to your questions.
Can you apply for more than one phone per service provider?
No, you can't. There is a strict policy on one cellphone per household. If you had applied for a cell phone from a particular service provider, then you are not eligible to apply for another phone from a different service provider. You cannot have free government phones from multiple service providers.
Can you switch service providers?
Yes, you can. If you are not content with the features of the plan you are on, then you can opt to switch service providers. This is also referred to as a Benefits Transfer, which happens at the express request of the subscriber. Once that switch is complete, services from your old service provider will be deactivated. Legally, you are supposed to have only one lifeline service provider per household.
Conclusion
If you meet the eligibility criteria, you should sign up for a free government smartphone with any of the above service providers in California, and enjoy some of the features they have to offer to their customers. We hope you make the right choice.