The 10 Best Cell Phone Company Deals
Cell phone deals have always been there since the inception of cell phone service providers. The phone deals may involve discounts on phones, free phones, and discounts on phone plans, accessories and so much more. As of now, there are more than 30 service providers in the US both Standard and MVNOs and some are known for being the best cell phone company deals while others may offer a deal with the long-term goal of ripping you off.
Currently, Verizon, T-Mobile, Sprint, and AT&T stand out for their great deals on cell phone plans, phones and it's accessories. MVNOs have also been known to offer prodigious deals which we will discuss later on in the article. Currently, the best unlocked cell phone deals are topping on the list when it comes to getting phone deals because the phone comes unlocked hence it is easy to switch service providers.
This article will give you all the ins and outs when it comes to the best cell phone company deals. We will demystify all you need to know about the service providers, cell phone plans, phones and so much more. Read ahead to learn how to choose the best deals and the current 10 best cell phone company deals today!
How to choose the best cell phone company deals?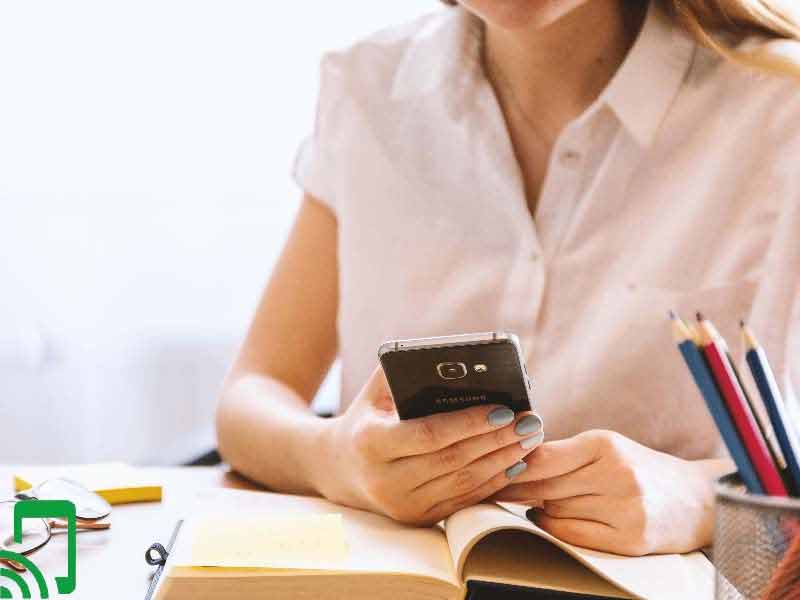 i) Reading customer reviews
The reviews give an honest opinion about the company. You can find customer reviews through the company's community forum, social media channels, and third-party review platforms like trustpilot.com. Also, make sure that you're getting actual reviews and are not manipulated by the company itself or just automated by robots.
ii) Long-term effects
How will the deal impact your current financial status? Will it be for a long time or a short time? You should also consider other aspects of the deal as to whether you can alter it to get more benefits in the long-term or it is just fixed.
iii) Costs
The aim of the best cell phone deal is to give you a discount on the monthly plan, a free device, or a discount on a mobile phone in their store. Make sure to choose a deal that offers the lowest price when compared to others and at the same time has reasonable terms and conditions
iv) The time frame of the deal
Get a deal with a long time frame i.e. cell phone plan deal that is valid for almost a year rather than a one-time-only deal. This will help you save a lot on the monthly expenditure of the plan.
v) Terms and conditions
Reading the terms and conditions of the deal will give you a clear picture of what you're getting yourself into. The terms and conditions may also have some hidden downfalls that may even lead to lawsuits between you and the company.
What to avoid when choosing the best cell phone company deals?
Before you opt-in for a cell phone deal, consider the following:
Poor outline of the terms and conditions is a red alert
Avoid unrealistically deals i.e. 100% cashback on an iPhone 11 Pro Unless it is from a well known-service provider
Do not go for a company that sells people's data without consent
Always look out for poor customer care
The 10 best cell phone company deals
1) Verizon wireless
Verizon phone deals for existing customers are the best deals one can ever get. The deals range from a discount on family plans, cell phone deals and so much more. The plans include jetpack Verizon, Unlimited cell phone plans and so much more.
They also have deals for new customers and the deal goes for $70 / mo/line inclusive of taxes and other fees. This deal offers you unlimited talk, text, and data, apple music free for 6 months and other amazing tiers included to it.
Verizon also offers deals on its phones available at its online retail store. With the deal, you can get a locked phone with a favorable payment process and also other devices too. Feel free to visit verizond deals to get started!
2) T-Mobile
Whether you are T-Mobile deals existing customer or a new one, the phone deals are quite amazing. T-Mobile is best known for offering great deals on mobile phones rather than their cell phone plans. However, they have great phone plans at affordable prices and comes with perks like free Netflix on some tiers and so many more benefits.
For the phone deals at T-Mobile, you can get a 50% discount on a selected device. They also offer free phones when you buy a device of the same type or the one that has the deal. T-Mobile offers the best T&C which is well outlined for each deal.
Make sure to read through it as it varies from one device to another. Currently, their catchy deal is the iPhone 11 on them through 245 monthly billing credits when you switch with a trade-in which is eligible. To learn more about T-Mobile cell phone Company's deal.
3) Visible Mobile
Launched in 2018 as an iPhone-only company affair, this service provider has risen to the ranks of offering the best-prepaid phone deal. The company also accepts Android phones like the Samsung Galaxy S9 and many other phones.
Visible Mobile prepaid plan costs $25 when you switch to their network as a new customer. Once you are an existing customer, you get to pay $40/month on the plan. Currently, Visible mobile offers only one cell phone plan.
The cell phone plan comes with unlimited talk, text, and data. Also, the pricing for the plan includes taxes, fees, and any charges. Hopefully, they may launch other phone plans to their platform to offer better services.
Visible Mobile offers their network under Verizon wireless so you'll never have to worry about network speeds except during network congestion. They also seel phones on their online store at affordable prices.
4) Boost mobile
Boost mobile offers great phone deals for existing customers and not forgetting new ones. They have deals ranging from phone plans to devices and so much more. Boost mobile is owned by Sprint mobile and also uses it's network towers so you are assured of fast and reliable internet and reduced dropped calls.
Boost mobile phone plan deal offers you an unlimited phone plan costing $25/line/month and it is only for new customers who switch and buy 4 lines. This qualifies to be a cheap phone plan with unlimited everything. The pricing is inclusive of fees and taxes.
Aside from phone plan deals, you can get a deal on an iPhone 7 for only $49.99 inclusive of taxes. The M.P for an iPhone 7 is around $400 hence you are getting the best deal ever. However, Boost Mobile has not clearly outlined the T&C for this offer but since it is a company with a good customer reputation, the deal is definitely worth considering.
5) Sprint Mobile
Being among four great service providers in the US, sprint mobile has a wide range of phone deals and phone plans to offer. The Sprint deals for existing customers give them the privilege of enjoying great perks, especially on phone deals. Also, all the phone deals have free shipping and no activation fees.
You can get an Apple iPhone 11 at $0/month when you trade-in an eligible device. There are also other great deals on devices like the Google Pixel 3. You can also find discounts on Budget-friendly phones like the LG G8X Thin Q and so much more.
As for deals on phone plans, Sprint got you covered too. You can get the Unlimited kickstart plan for only $35/month. The plan also offers a discount on any additional line you get starting at $15/mo. With sprint mobile, you also get to enjoy other perks like reward programs and at times some free stuff.
6) Cricket wireless
The cricket wireless phone deals for existing customers come with so many perks. Cricket wireless is one of the well-established MVNOs in the US and they use AT&T to provide network coverage to its customers. The cricket wireless phone deals are divided into Android and iPhone.
For Android deals, the best option is to go for an LG Escape Plus whose starting price is $0 and you are eligible if you bring your own number and activate a $60/mo plan. Other phone deals include the Samsung Galaxy A01, Samsung Galaxy A10e, Nokia C2 Tava and so much more.
For new customers, you can get the iPhone 7 at only $99.99 when you bring your number to Cricket wireless. All these phone deals have great benefits like no activation fees and free next business day shipping.
7) StraightTalk wireless
The StraightTalk phone deals come with many great perks. They also use very reliable network towers which will offer fast internet speeds and reduced dropped calls within the network. The cell phone deals offered by Straight Talk come from both phone plans and phones.
The Straight Talk cell phone plans on offer are the $45/mo plan that gives unlimited talk and text and 25 GB of data after which your speeds are slowed to 2G. You can also get unlimited talk nationwide for up to 1,000 destinations without any phone plans or contracts.
They also offer deals on phones and it's accessories. You can get a Mobile hotspot device and also a home phone at very affordable prices. StraightTalk also has an extensible manufacturer warranty that comes with Mobile protection. You can get the deals here https://www.straighttalk.com/wps/portal/home/shop.
8) AT&T
AT&T is one of the oldest service providers in the US and they are known to offer a wide range of benefits to its customers. It is known for affordable phone plans and phones on their online store. Also, since they are standard service providers, you will never have to worry about network coverage and also throttling during network congestion.
AT&T deals for existing customers can earn you up to $300 in reward cards when you buy the high-speed internet and AT&T TV plan at $89.98/mo for 12 months and also get to save $20 for 12 months. Another deal is the iPhone 11 at 5-% off its price if you switch to their network and add a line. You can also get a $150 reward card when you shop online.
They also have the Samsung Galaxy S20 5G deal going for $10/mo and it is available for selected areas in the US. They also have deals on HBO Max, Unlimited talk, text and data and so much more! Check out the link below.
9) Google FI
Google FI may be a new name to you but they come with many great perks. This service provider is known for its internet plans that come with a reliable internet connection of up to 1 Gbps.
For phone deals, you can get a $50 discount on the Moto G power with activation. The phone costs around $249 and it is a great option if you are looking for a new device. To get the deal, you have to activate the device within 30 days of purchase.
Another deal is when you refer friends to Google FI and you both get $20 in credit after the first month on Fi.
10) Metro by T-Mobile
Last on our list is the Metro by T-Mobile that comes with many great perks. The service provider uses T-Mobile network towers hence you are assured of reliable network coverage. Metro by T-mobile deals for existing customers come in several categories as you will see below.
The first deal is the iPhone SE going for $99.99 and it is available when you switch and using their services for 6 months. Also if you switch to Metro by T-Mobile, you can get the $25/line/month for up to 4 lines and the plan offers unlimited talk, text, and data. Lastly, they have the iPhone 7 deal going for $29.99 only when you switch and is available as in-store purchase only.
Bottom Line
In conclusion, the deals above have many great perks. Make sure to go for a deal with friendly terms and conditions and they also have reliable network coverage. Deals are available for both new and existing customers. Lastly, most of these deals are on limited offer so go for them as early as you can.