The 5 Best Talk and Text Only Plans
Over the past few years, phone plans have played an essential role for enhancing communication between people. You may be having a mobile device but without the phone plan from a service provider, you cannot communicate with people effectively through text and phone calls. In the past, phone plans with text and talk only option were very common because there were few or no devices with access to internet. However, despite new phones with internet access, some people still prefer the talk and text only plans for a number of reasons.
Despite having a smartphone and having the need for internet connection, the data plans are still not a huge priority for people to use for accessing the internet. Platforms like comcast Xfinity cable offers cable internet or some people have unlimited mobile hotspot plans and devices hence no needed for the data options in their phone plans. Such reasons led various companies to come up with new phone plans that only have talk and text units. These service providers are not new in the market and you may have used their services at some point.
The talk and text only plans have been very helpful to people who want to save some money off phone plans. These plans are used by millions of Americans and several reviews seem to show that it works well for them. This article will talk about the five best service providers to go for when it comes to talk and text only plans. You will also learn on what it takes to choose the best service provider. So, read ahead to learn more.
How to choose the best talk and text plan provider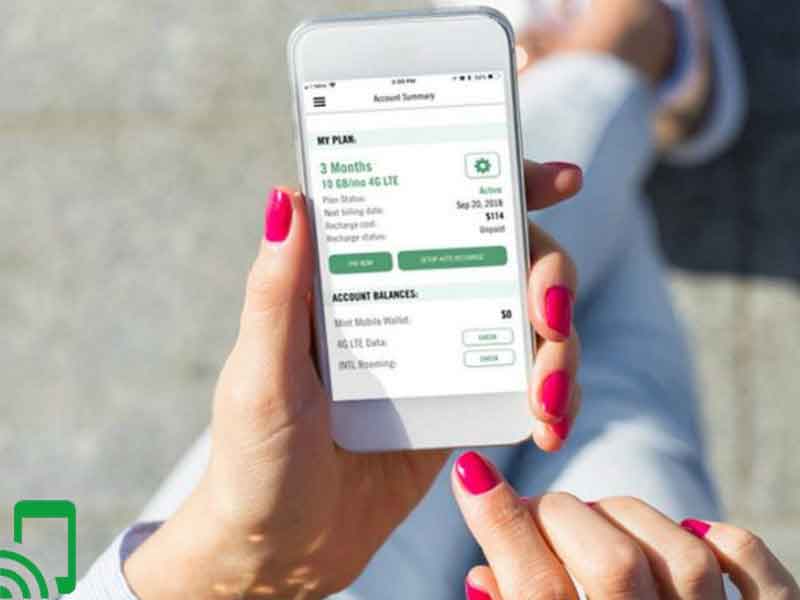 You should consider several factors on choosing a service provider on this type of plans. To evaluate on the best phone provider, consider the following;
Network coverage
The service provider should provide stable network coverage and it should be available across the country. Always do a background check on this factor especially when opting for a mobile virtual network operator.
Costs
Since you are only getting talk and text plans, the plan should be very affordable. Most service providers will charge you between $10-30 per month and any price above that should make you think twice about their offer.
Customer care
Customer care helps you with any inquiries or technical glitches on their services. You should choose a service provider that has a reliable customer care and you can know about their reliability by reading some reviews on their community forum
Contracts
Millions of people do not like the idea of contracts and having a service provider with a contract can be very frustrating. It will take you a while for you to get out of the contract if you make an early termination, early termination fees are likely to be charged.
Why opt for talk text plans only?
Most people opt for the talk and text plans because they are always cost effective. However, if you are considering to join it here are some valid reasons which will help you understand on the importance of having a talk and text only plan;
There are no contracts
In most cases, you get unlimited talk and text at an affordable price
You can use your own device
The application process for these plans are very simple
The plan works on both smartphones and basic phones
Now let's learn more on the talk and text plans that you can choose from several service providers;
The 5 best talk and text plan providers 2020
1. T-Mobile
T-Mobile tops our list and it is among the top 3 service providers across the country. This service provider is not only recognized for the talk and text plans but also other deals like T-Mobile phone deals for existing customers and many more amazing phone plans like the T-Mobile plans for seniors. The talk and text plan go for only $20 per month. At this price you get;
Unlimited talk units
Unlimited text units.
The plan is not available for free government phone users and prepaid customers. However, new customers and customers subscribed to the T-Mobile plan Magenta and simple plan are eligible to apply.
If you wish a family plan on talk and text only, T-Mobile got you covered. You are allowed to have up to 12 lines but the limitation is that it should only be used on the talk and text plans. You can apply by simply calling 1-800-866-2453 and they will be able to help you.
2. Ting
Ting is a rapid growing network which aims at providing affordable talk and text plans to everyone across the US. They offer stable network services since they lease their network from major service providers.
Ting mobile offers a lot of flexibility when it comes to choosing a phone plan. You can choose the amount of talk text and data units you want and get a price quotation in real time. The application process is very simple and you don't need to provide any documents for you to get this plan.
By using a Bill estimator, you get exact quotes for what you need to pay per month. You can also have up to 6 lines at only $36 and there are no extra fees, taxes or hidden costs.
3. Consumer cellular
Consumer cellular is among the best service providers especially for the senior cell phone plans. Aside from those plans, you can also get a talk and text only plan at a very affordable price.
All consumer cellular phones and plans have no contract and you can easily opt out if you are not impressed by their services. The company also boasts with a reliable network coverage and also a dedicated customer care team. As for the text and only plans, they are divided in to two categories;
$15 per month- This plan offers you 250 minutes and unlimited text units
$20 per month- This plan offers you unlimited talk and text
If you don't have a Consumer cellular sim card, you can get it at only $15. The first line is offered for free if you are a new customer. Check out their site for more information.
4. US mobile
US mobile is fourth on our list and it may not be a new name to you but they offer very amazing no contract plan options. With US Mobile, you are assured of a stable network coverage since they are an MVNO and use the most reliable network towers.
The US Mobile Talk and text only plans are very affordable and there are no extra fees, taxes or hidden costs to your monthly plans.
The plans offered can easily be adjusted using their online bill estimator. However, if you are looking for unlimited talk, text and data, you can get it at only $40 per month. They have a dedicated customer care who are always ready to help in any situation.
5. Tello Mobile
Last on our list is Tello Mobile and it is quite a reliable MVNO. The company is owned by Sprint mobile and they obtain the network from them. Tello has a lot of exciting deals to both new and existing customers across their network.
During festive seasons, they have deals that go for as low as $2 per month. However, Tello has its limitations. Despite super amazing discounts, they do not have a very convenient customer care team. But this is not a major issue since they have a good network coverage, it is easy to buy a phone plan hence no need of contacting customer care all the time.
Tello talk and text only plans have no contracts and you never have to worry about any hidden costs. Currently there is only a single plan on talk and text;
At $8 per month, the user gets unlimited talk and text. If you are a new or existing customer, you will need to buy a new sim card to use this plan as it cannot be used alongside another plan in the same sim card. The sim toolkit can be obtained from their online store at only $3.99.
With Tello, you are assured of fewer dropped calls if you get the super LTE sim card. If your device allows VoLTE, then it may be an added advantage.
Bottom Line
Talk and text are indeed a good option if you want to save some bucks off from the normal monthly plans. They have been here for ages and they seem to work perfectly for millions of Americans. The service providers mentioned above are very reliable and if you check some reviews in their community forms, you can attest to this.
If you have an unlocked phone, you can always bring it to the network of your choice so long as it is compatible with their network. Lastly, choose a service provider with a reliable network provider and the pros of their service should outdo their cons. Once you have that in mind, you will be one step away to enjoy he talk and text only plans with very few constrains.