The 8 Best Motorola Phones
Motorola Company made a big comeback over the recent years by the production of quality smartphones in the market. The company is one of the prolific producers in the modern telecommunication world, handling different dozens of budget smartphones. For this reason, this article shares the best Motorola phones that top up the list. However, you can keep on hitting this website for more new phones updates.
Motorola tends to release a bunch of smartphones simultaneously and making a choice can be tough as the phone make almost look the same. Therefore, it's essential to know what differentiates them for you to shop right. Hence, if you are searching for an affordable quality phone, you are in the right place for us to guide your hand.
The company manufactures Motorola unlocked phones that you can comfortably use in your carrier of choice. It offers the freedom to switch carriers and subscribe to the plan that you prefer without engaging in long term contracts that can be quite expensive. Besides, you can terminate and change carriers with no fees attached.
Where Can You Get the Best Motorola Phones?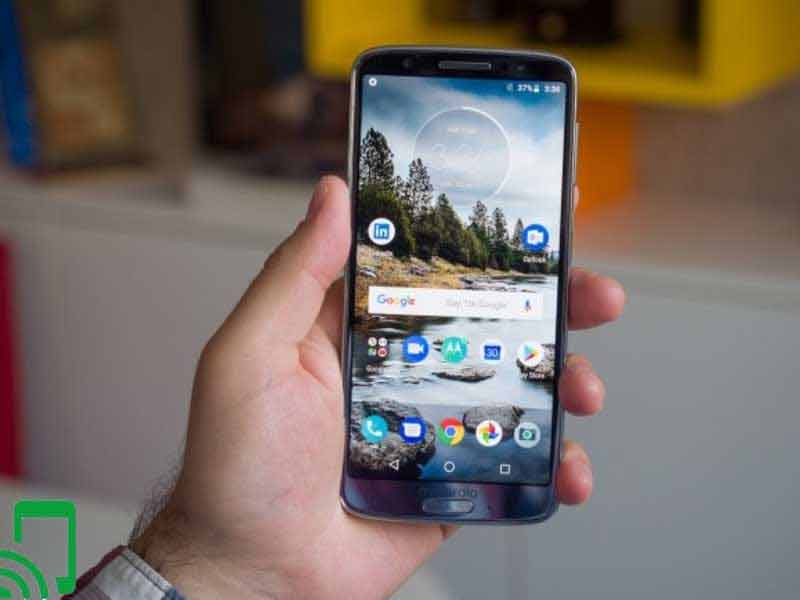 You can buy the best Motorola phones in any registered online phone store or direct from the company. Also, you can get Walmart Motorola phones tested of quality and authenticity with a pocket-friendly price. At Walmart, you will get a genuine phone that matches your budget.
However, if you are interested in buying a phone upfront without indulging yourself into multi years contract, you can buy a prepaid phone that you can use with monthly plans or pay for the airtime first. Interestingly, you can choose Motorola Verizon prepaid phones as they come with amazing plans and phone deals.
What Do You Consider When Buying a Motorola Phone?
First, research about the company reputation from which you want to buy the smartphone. Also, determine the age of the phone whether it's a new make or a refurbished phone. If it's a refurbished phone, look for customers reviews because users will always tell if it worked for them or not.
However, when shopping for a new Motorola phone, look for display resolution, battery life, processor, connectivity options, Android version, camera features, RAM, ROM, the network type and price. Otherwise, Motorola has cheap android phones unlocked that are quite consumer-friendly.
What Are The 8 Best Motorola Phones?
1. Motorola One Hyper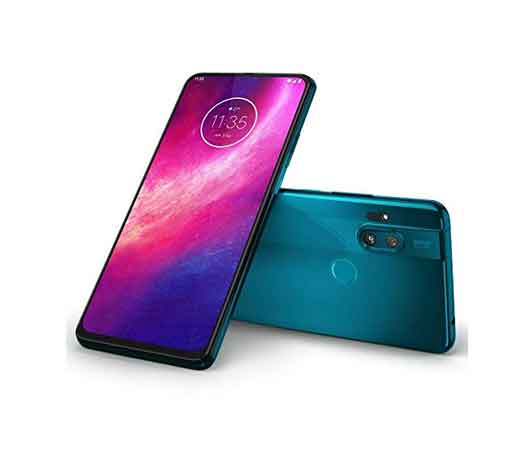 Motorola one hyper is an LTE unlocked smartphone that comes with a 6.5″ FHD for immersive viewing experience. Also, the high-quality smartphone is ideal for those people who love photos as it has a dual-camera 64MP+8MP that captures incredibly detailed, high-resolution images and 32MP camera selfies. The battery capacity is 4000mAh with a 45W hyper-charge.
However, there is unlimited storage space with 128GB ROM, 4GB RAM expandable to 1TB via a microSD. Besides, navigation and multitasking between applications are faster due to a powerful 675 octa-core processor in place and the latest android version 10.0. however, the Bluetooth version 5.0 transfer and shares content more quickly.
PROS
Fast charge
High battery capacity
Excellent camera specs
Massive storage
Infinity display
2. Motorola Moto G7+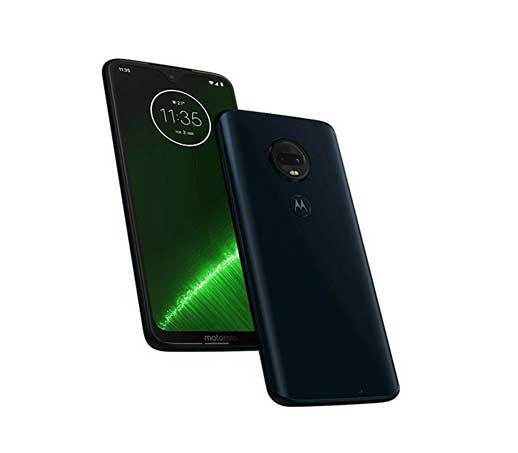 Moto G7 Plus is a dual Sim card smartphone that is compatible with most GSM carriers, including AT&T, and T-Mobile and works on 4G LTE networks. The phone packs incredible specs for a massive 6.2-inch display, camera that has 16MP rear camera and 5MP for the secondary rear camera and 12MP for the selfie camera. The battery is a non-removable Li-Ion with a capacity of 3000mAh.
Besides, the smartphone has a robust Qualcomm Snapdragon 636 with a 1.8GHz octa-core processor for seamless general functioning. The internal memory is 64GB, 4GB RAM that is expandable up to 512GB via a microSD for limitless storage. However, connectivity options include GPS, WIFI, USB and Bluetooth.
PROS
Fingerprint sensor and face unlock
Has Stylus pen
Massive memory capacity
Pocket friendly
Splash resistant
3. Moto G7 with Alexa Hand Free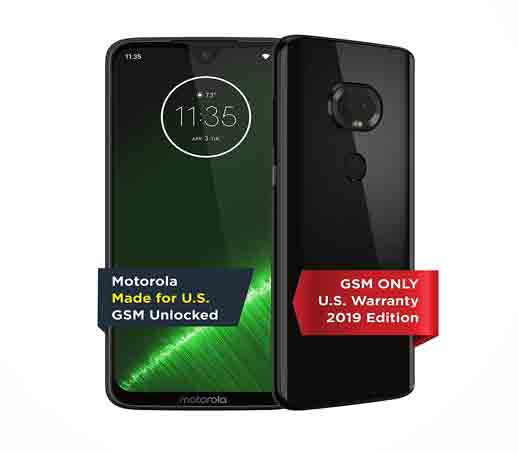 G7 smartphone is one of unlocked cell phone deals, compatible with CDMA and GSM networks. The smartphone is Pre-installed with a selection of Amazon apps and an inbuilt Alexa. The memory status contains 4GB of RAM, 64 internal memory, which is expandable to 512GB for maximum storage of multimedia content. However, the display is 6.2inch FULL HD + max vision display 2270 x 1080.
Besides, the battery is non-removable 3000mAh with an 18W TurboPower charger that gives 9 hours of charge for 15 minutes. The smartphone has an android version 9.0, a 1.8GHz octa-core processor and a Qualcomm Snapdragon 632 fast processor. The dual camera has a rear 12MP+5MP with LED flash and 8MP front camera for capturing brilliant blur-free videos and photos.
PROS
Ai powered camera software
Waterproof design
Fast charging
All-day long battery
Multi identification unlock
4. Moto G7 Power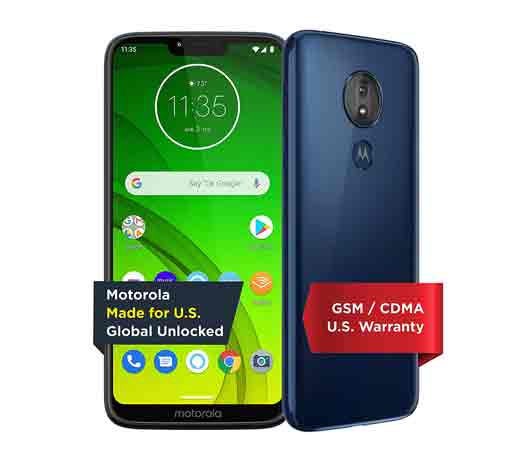 The phone is unlocked. It can support various service providers so long as they are compatible with its GSM network adaptability. Again, enjoy saving videos, music, and photos in the 64 GB internal storage memory. You may not even need a memory card. Plus, the phone has 4 GB RAM.
Also, it has a large screen of 6.2 inches featuring 19:9 aspect ratios The battery capacity is 5000mAh that can take you for 60 hours in 2.5 days. Also, never miss a moment with the 12MP back camera and the 8MP front selfie fast focusing cameras.
You don't have to bother remembering passwords as the phone has face unlock and fingerprint sensor functions. Besides, you can transfer data or charge the phone by the use of C-USB port.
PROS
Large internal memory
Fast-focusing cameras
Face and fingerprint ID unlock
Elegant design
Long-lasting design
5. Motorola Moto G6 Plus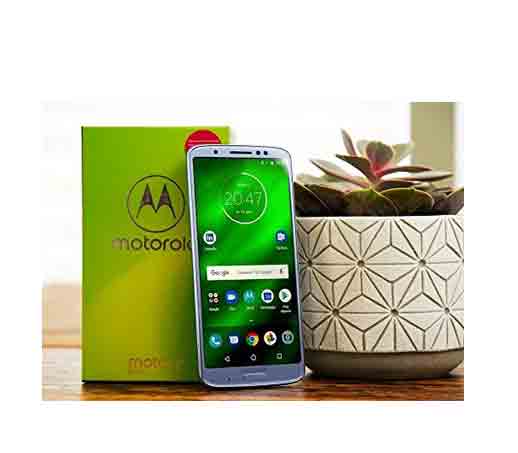 Motorola Moto G6 Plus is a refurbished model that works as if it's new. Moreover, the phone has a 5.9″ FHD+ touch screen fitted with Gorilla Corning Glass that is splash resistant. The phone has high-resolution dual cameras of 12 MP + 5MP. The battery capacity is of 3200mAh.
Interestingly, the gadget is factory unlocked. Again, it supports dual SIM and is compatible with the 4G LTE GSM network. The phone has a 64GB of internal storage memory that is expandable to 256GB. You can save hundreds of files. Besides, the phone has 4 GB RAM that enables the phone to function very fast without hanging.
PROS
High-resolution cameras
Large expansive memory
Widescreen display
Factory unlocked
Decent battery health
6. Motorola One Vision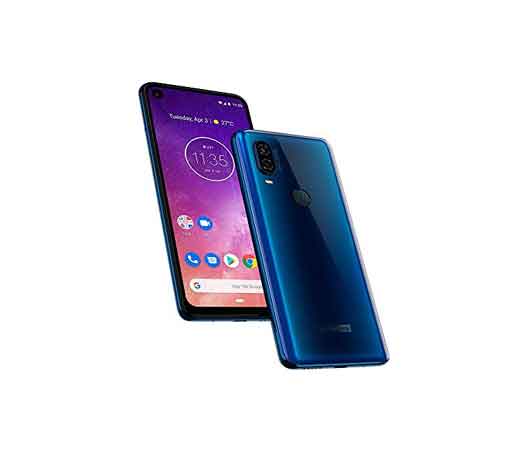 Motorola One Vision is an excellent smartphone that has a screen size of 6.3′ Full HD with 21:9 aspect ratio that is enough to help you in viewing movies and photos quickly. Interestingly, the phone packs an ample storage space of 128GB.
You can save thousands of files for future reference. Again, the cameras have high resolution with 48MP +5MP dual-pixel rear camera while the selfie camera is 25 MP with a night vision feature. Moreover, the phone has a dual SIM and is factory unlocked so that it can work with any compatible service provider.
It supports 4G LTE network. Lastly, the phone is not new, but it is under good working condition. The battery capacity is 3500mAh, which is non-removable with a TurboPower that guarantees 7 hours of use under 15 minutes of charge.
PROS
High-resolution cameras
Fast charge battery
Large HD screen
Factory unlocked
Dust and splash-proof
7. Motorola Moto One Macro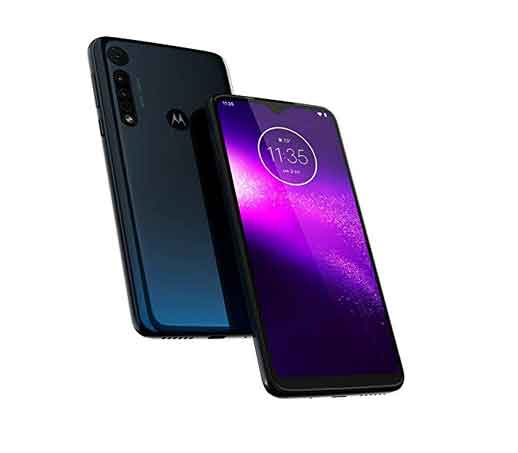 Moto One Action is a GSM unlocked dual SIM smartphone with a screen display 6.2″ HD that provides a cinematic viewing experience. The camera is incredible with a triple rear camera 13MP+ 2MP+2MP and 8MP front camera which is fast-focusing that gets you 5x closer to your subject while capturing the best shots.
However, the smartphone has Ai powered technology that enhances better videos and photos. Most importantly, there is a lot of storage space for your photos, games, movies and applications with 64GB inbuilt memory that's expandable to 512GB.
The battery capacity is 4000mAh, which can last for 45 hours under a single charge. With the 4GB RAM and 2.0GHz octa-core processor, you can navigate from one application to the other or deal with multiple applications without lags. Besides, the phone is water repellant with an IPX2 rating.
PROS
Quality videos and photos
Long-lasting battery
Immersive display
Google photo storage
Factory unlocked
8. Motorola Moto G8+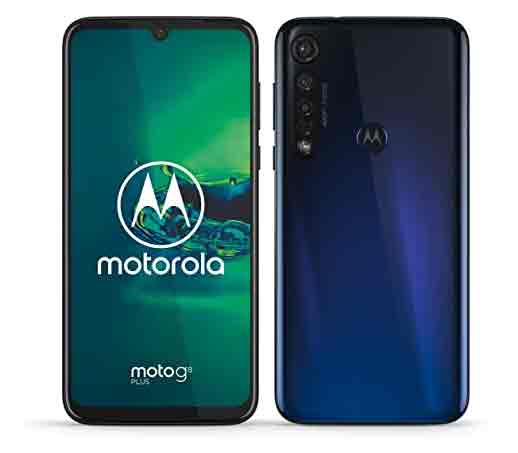 Moto G8+ is a refurbished GSM unlocked dual smartphone that packs incredible features including 48MP rear camera sensor1 and 25MP front camera that captures blur-free photos and videos under low light environment and at night.
The performance of applications is superb with 665 octa-core processor with an Ai engine and 4GB RAM. However, immerse yourself with a 6.3″ display for an end to end viewing of content. The phone has an attractive water repellant design that protects it from accidental splashes and spills.
Memory capacity is enormous, with 64GB internal memory expandable to 512GB via an SD card. You can have all-day power with a fast charge battery capacity of 4000mAh lasting for 40 hours.
PROS
Long-lasting battery
Fast performance processor
Big memory status
Excellent camera quality
Eye-catching design
Bottom Line
Each year, Motorola releases an array of smartphones ranging from low, mid-range and high- end smartphones. As a result, determining the best of all can be a tricky encounter hence going through this article will help you have a glimpse of what to expect for the best unlocked phone under $300, in the market as far as 2020 phone deals are concerned.
However, Motorola Company being one of the best-known phone manufacturers delivers authentic and quality phone worth every dollar. Therefore, grab yours while stock lasts!