The 7 Best Smartphone For Seniors
Recently, smartphones have emerged as useful tools for sharing digital stuff, increasing communication, and connecting in a world that's rapidly adapting to the dynamics of technological innovations. However, if you are searching for a smartphone suitable for an elderly member of your family, or a friend, the best smartphone for seniors will help them connect and be relevant to this digital era.
Moreover, the needs vary from one individual to the other. Where health is the topmost interest, some smartphones for seniors will include one-touch emergency response features. On the other hand, if the concern is about forgetfulness resulting in the constant dropping of the smartphone, the durability aspect or a variety of phone cases should be of critical importance.
Most importantly, there is a need to research the best cell phone plans for seniors as well. It is not usually easy to find such flashy features that will match their specific data requirements. You can check on carrier compatibility before you make any purchase. Anyway, large and simple displays are ideal features for any senior, as their eyes grow weaker over time.
What Factors Do You Consider When Choosing the Best Smartphone For a Senior?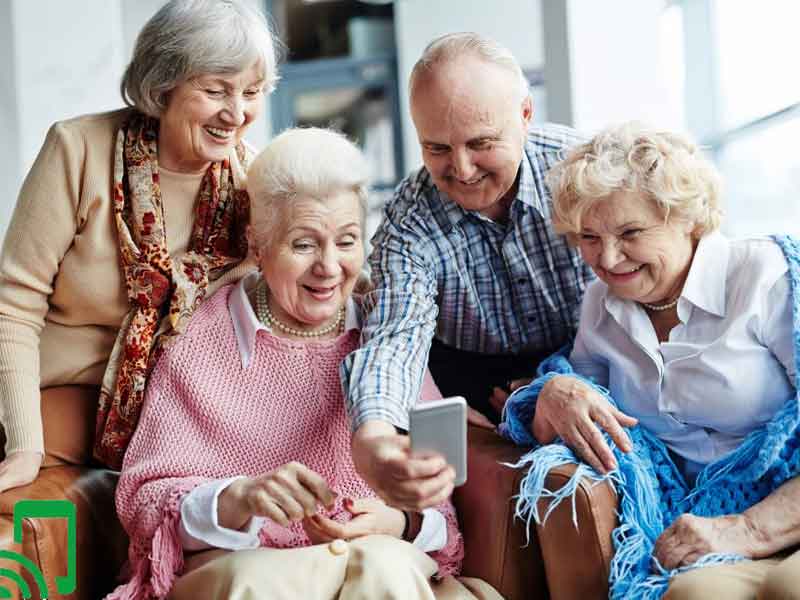 i) Hearing Aid Compatibility
People using hearing aids should opt for devices with a nice hearing aid compatibility rating. The rating has a four-point scale starting from the lowest acceptable compatibility rating M2/T2 (M for microphone compatibility and T for telecoil) up to M4/T4 maximum compatibility rating.
ii) Hearing and Visual Aids
Nearly all modern smartphones have settings to help hearing and visually impaired users to enjoy benefits from communications technology. These features get listed as a menu item in a device's settings app, often indicated as 'Accessibility Settings'.
iii) Voice Command Features
Voice interaction makes controlling complicated devices hands-free improving simple functions such as opening apps or making calls, almost instant. However, phones using the Android operating system, plus Google-based devices are compatible with Google Voice. On the other hand, Apple uses Siri, and Windows devices have Cortina.
How Do You Get Cell Phones For Low-Income Seniors?
1. Through the Lifeline Program
The Federal Communication Commission (FCC) offers a program called Lifeline that gives a $9.25 discount on phone service for households living on a low income in every state, or tribal land. The qualifying tribal beneficiaries can receive an extra $25 service discount. The program's participating providers offer cheap cell phone plans for seniors, and some may also provide free or heavily discounted plans and devices.
2. Free Phones and Service Plans
Participating Lifeline service providers and some device retailers offer free smartphones and free, discounted service plans to people who are eligible for Lifeline. To search for the wireless providers who may offer senior citizen cell phone plans free in your area, you can visit USACÂ and reach out to the local providers enlisted there to find out if they offer free options.
3. Eligibility
To qualify for a free cell phone for seniors and the disabled, you must have at least one of the following requirements.
Income at or below 135% of the Federal Poverty Guidelines
Medicaid participation
Supplemental Nutrition Assistance Program participation (Food Stamps)
Supplemental Security Income (SSI) participation
Federal Public Housing Assistance (Section 8) participation
What Are The 7 Best Smartphones For Seniors?
1) Samsung Galaxy S20 FE 5G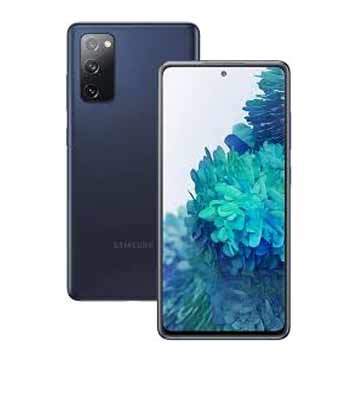 Samsung Galaxy S20 FE 5G factory unlocked android smartphone delivers a wonderful performance, featuring Qualcomm SM8250 Snapdragon 865 chipset. Besides, you can experience an uninterrupted viewing courtesy of the 6.5 inches display with an aspect ratio of 20:9 and a resolution of 1080×2400 pixels.
The non-removable Li-Po battery has 4500 mAh capacity and its 25W fast charging. Storage capacity features 128GB internal storage plus 6GB RAM. Moreover, you can capture brilliant photos using a triple rear camera with 12MP wide, 8MP telescope, and 12MP ultrawide lenses.
You can also snap wonderful selfies with the 32MP front camera. Whether you want to zoom in close from afar or magnify details of something nearby, 30X Space Zoom gives you the power to get closer. Interestingly, you can capture crisp images and vibrant video with night mode and create high-quality content in low light.
PROS
Water and dust resistance
Immersive display
Powerful performance
Fast wireless charging
Big storage memory
CONS
2) Apple iPhone XR 64GB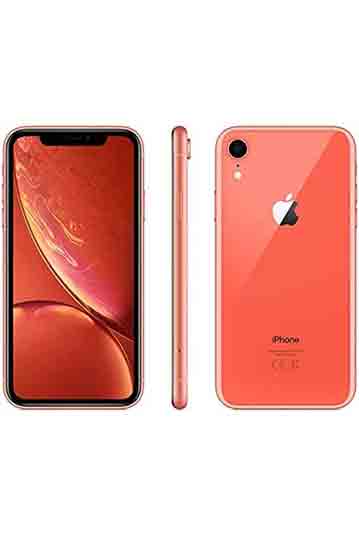 Apple iPhone XR has a single 12MP rear camera with OIS and quad-LED two-tone flash. Besides, the camera can record videos in up to 4K at 60fps. The front camera packs a single 7MP camera for selfies and records a 1080p60 video. This iPhone features 3GB RAM with 64GB of internal storage.
Additionally, iPhone XR is IP67-rated for dust and water resistance and can bear water submersion up to a depth of 1m for 30 mins. The iPhone XR non-removable Li-Ion 2942mAh battery the most extended battery life, which is 15W fast charging. However, the general performance gets enhanced by a chipset A12 Bionic, and operating system iOS 12, that upgradable to iOS 13.5.
PROS
Gorgeous large display
Better battery life
Wireless charging
High-quality photos camera
Stable and speedy performance
CONS
3) Google Pixel 4a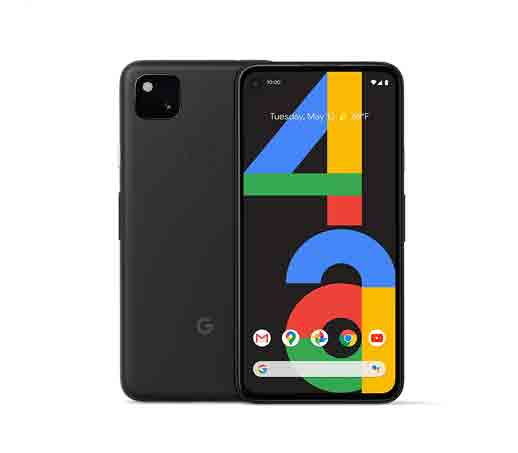 This is a new, unlocked android phone that gives you the flexibility to change carriers and choose your favorite data plan. Besides, the custom made Titan M security chip help secure the operating system and protect sensitive data, like passwords.
You can automatically receive the latest OS and security updates on your cell phone for at least 3 years. The smartphone has a beautiful bezel-less design with a 5.8 inch full HD+ OLED display that goes from edge to edge, so you can immerse yourself in your videos and apps.
Additionally, capture photos using your smartphone on the 12 MP dual-pixel rear cameras with features like live HDR+, night vision, and portrait mode. Interestingly, you can share photos directly from the viewfinder of your Pixel camera to Google and popular third-party apps.
The HDR+ makes your photos look amazing by automatically adjusting for color and lighting, night vision enables you to capture rich detail and color even in the dark, while portrait mode helps you take beautiful portraits with a DSLR quality look. There is ample storage space for apps, photos, and other files thanks to the 6GB RAM, and the 128GB internal storage.
PROS
Google assistant enabled
Excellent battery life
High-quality camera
Support 5G
Affordable
CONS
4) Kyocera DuraXV Extreme E4810 16GB Verizon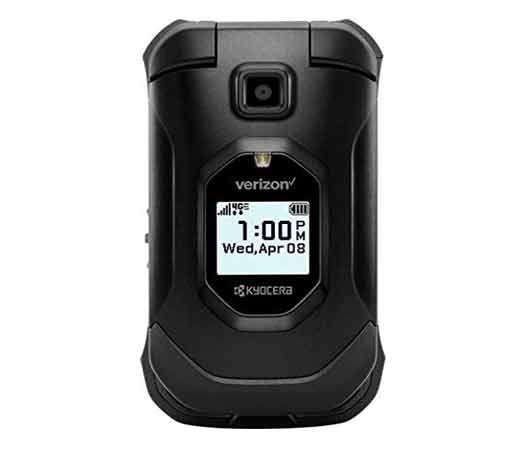 DuraXV Extreme is a wonderful flip phone and a suitable option matching the Verizon cell phone for seniors. It has fast, reliable, and secure communication with 100dB+ dual-loud speakers and dual-mic noise cancellation for seniors with hearing impairment.
These features enable them to hear and be heard audibly. You can capture photos using a 5MP auto-focus camera with LED flash and video recorder. The memory packs 16GB ROM, plus 2GB RAM with expandable memory up to 512GB.
However, the fast 1.2GHz Quad-core A53, 64-bit processor provides smooth running of the applications. Besides, the removable 1770mAh battery keeps you up and running all day, with Eco and Battery Care modes to monitor battery use, reduces battery consumption, and extended battery life.
This phone is a military standard 810G for dust, temperature extremes, and other adverse environmental conditions. It's also rated as IP68 for dustproof, and waterproof.
PROS
Massive memory capacity
Multiple programmable keys
Large font, and tactile keypad
Wi-Fi hotspot up to 10 users
Cheap
CONS
5) Samsung Galaxy Note 20 256GB N980F/DS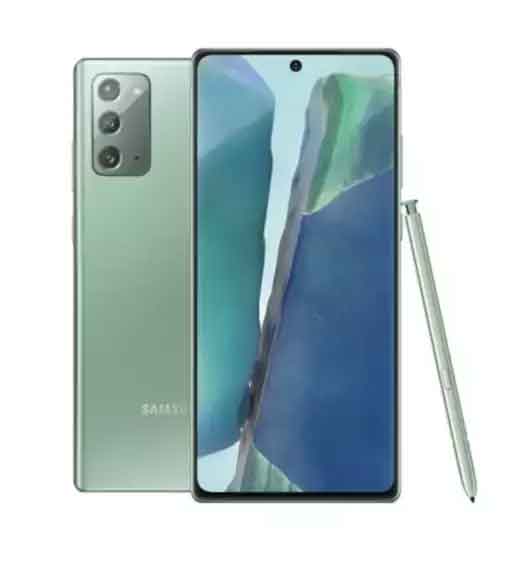 Samsung Galaxy Note 20 is a factory unlocked smartphone compatible with most of the GSM carriers like T-Mobile or AT&T. For those that believe that a good phone is all about the camera, this smartphone is the right choice for you.
It comes with 12MP Ultra Wide Camera, 12MP Wide-angle Camera + 64MP Telephoto Camera for capturing pro-grade pictures and videos. The front camera has a 10MP selfie camera, plus 3x hybrid optic Zoom, and optical image stabilizer.
Besides, you can capture crisp 8K video footage with incredible detail; shoot super smooth action in 120fps and isolate voices using a Bluetooth microphone. Additionally, you can store as much content as you would wish by using 265GB internal storage plus, 8GB RAM for support of multiple applications.
The robust performance of Galaxy Note 20 gets backed up by the Exynos 990, and 64-bit Octa-Core Processor. The power lasts all day courtesy of the inbuilt Li-Ion 4300 MAh battery.
PROS
High definition display
8K video recording
Creative stylus pen
Multi unlock ID
Stunning metallic finish
CONS
Not compatible with CDMA networks
6) Jitterbug Smart2 5.Smartphone for Seniors by GreatCall, Black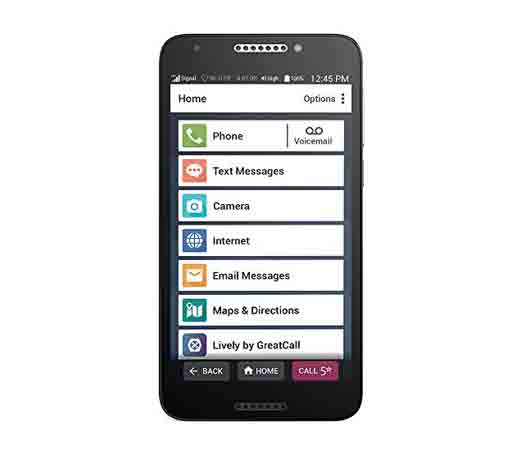 The phone has a large screen that makes it easy to read. The icons are conspicuous so that the elderly with eye problems can see them well. Furthermore, the phone has a high-resolution camera of 13 MP with an easy photo sharing feature. You can activate with GreatCall and get affordable, flexible monthly plans with data as low as $17.48.
Moreover, you will benefit from the 100% customer service within the USA so that you can report on any issue for assistance. The storage space is 32 GB and can accommodate as many videos and songs as possible. Use the maps and directions app to find your way to places. Above all, the phone is easy to use.
PROS
Large screen
High-quality camera
Large storage space
Flexible monthly plans with GraetCall
Easy to use
CONS
7) OnePlus 8 Pro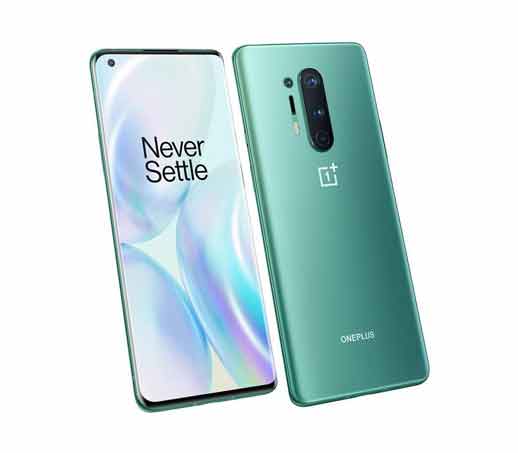 The phone has built-in Alexa so that the user can use voice commands to operate the phone instead of struggling to locate some services. Furthermore, the 12GB RAM makes the phone work faster without hanging. It also features a large storage space of 256 GB that can help you save as many items as possible.
Interestingly, the phone supports wireless charging so that you do not need cables. Also, it has 48 MP cameras + 5MP +16MP cameras that are of high resolution. The 4510 mAh battery will also last for long hours under a single charge.
PROS
Durable battery
High-resolution cameras
Large storage space
Large RAM
Supports Alexa
CONS
Bottom line
Gone are the days when flip, and button phones got associated with the elderly population. Nowadays, smartphones are not only for texting and calling, but there are other benefits such as utilizing more sophisticated caregiver Apps, that improve the lives of the seniors.
However, you can find your favorite smartphone model from the above list, which will make your stay more enjoyable and comfortable as the years go by.