How Do I Replace a Lost T-Mobile Phone
Losing a phone can be a very frustrating experience. The worst part is having lost your data which may be hard to recover. Also, if the phone was not insured, you may incur a lot of costs when it comes to getting a replacement phone. However, for some providers, you may have a simple option when it comes to replacing a lost phone. The process to replace a T-Mobile phone is very simple, fast, and does not require a full amount to get the phone.
T-Mobile is one of the largest service providers in the US. They offer affordable cell phone plans, phones, and many more perks. T-Mobile uses GSM network technology which is quite common to many phones hence having wide phone compatibility. If you have lost your device under the T-Mobile network, the replacement process involves a few simple steps and some costs related to buying a new phone and sim toolkit. However, in some cases, you can pay for the device in installments if you don't have the full amount.
This article will give insights on replacing your T-Mobile lost phone. We will also do a dive into some of the T-Mobile cell phone plans you can use on the replaced device. Also, if you had insured your phone, you will learn how you can get a claim from the insurance company. We will also look at how you can insure your new device. Let's get started!
How to apply for a T-Mobile replacement phone- complete guide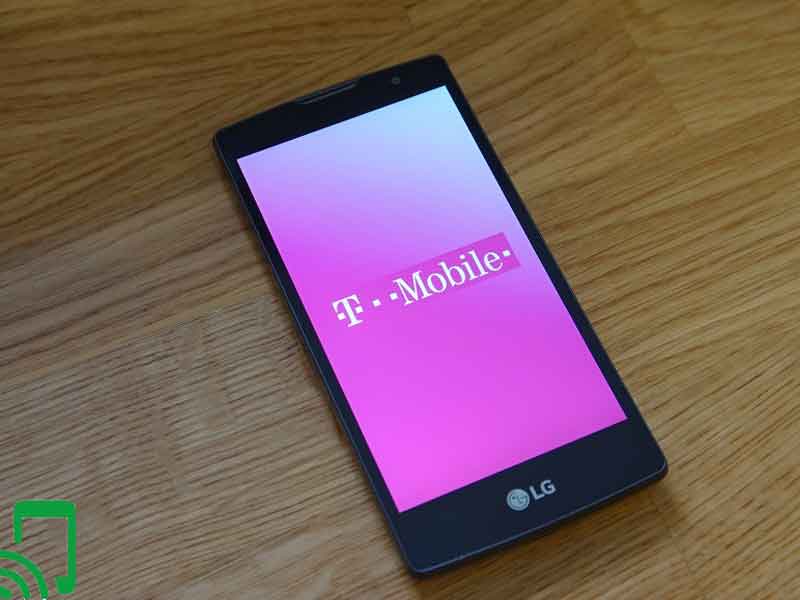 If you have lost your phone on the T-Mobile network, here are some simple steps to get a new phone:
i) Suspend your sim card
The first thing to do is contact T-Mobile support and they will terminate your Simcard usage. This will prevent your sim card to be used in any fraudulent cases.
ii) Get a new sim card
After suspending your sim card, you can get a new sim toolkit by visiting the nearest T-Mobile store or buy it on their online store.
iii) Choose a new device
You can then choose to get a new device from their website or the retail store near you. You also have the option to bring your own device to the network. This means you can buy a new device from Amazon, Walmart or simply switch from another service provider to T-Mobile
iv) Activate the sim card
Once you have a new device, insert the sim card into the phone and contact customer support to have the sim card activated. Also, the sim card will work on the phone if it is unlocked.
Locked phones will have to be unlocked by your previous service provider for them to work. That's all you need to know when it comes to replacing a T-Mobile lost phone.
Can I insure my replaced phone?
Yes, T-Mobile offers an affordable comprehensive protection plan which starts at $7/mo and you get the following perks:
Covers accidental damage and hardware service
The phone is covered against debt
Apple-Care services are available for eligible Apple devices
You get unlimited screen protector replacement
The phone will have a McAfee security feature with ID theft protection
You get Assurant protection App for tips on staying safe on the internet.
How to file a claim for phone replacement on T-Mobile?
You can file for a phone replacement claim if you enrolled for the T-Mobile phone protection after 8/26/2018. To file for a claim, you will need:
Shipping information
Payment method for the fees required
The contact information. T-Mobile may request your T-Mobile User ID and password. In some cases, you may be requested to provide your Picture ID.
Details about the device. T-Mobile may request your phone's make, model, IMEI, and events that led to the phone being lost.
Which plans can I get on my replaced phone?
There are several plans you can choose from at T-Mobile and they include the following:
i) Essentials
This plan goes for $60/mo and you get 50 GB premium data, unlimited talk and text plus unlimited 5G and 4G LTE data on T-Mobile. It also features scam-blocking protection and unlimited 3G hotspot data.
ii) Magenta plan
The Magenta plan goes for $70/mo and if you buy 2 lines you get the 3rd line for free. The plan comes with 100 GB of data unlimited talk and text plus Unlimited 5G and 4G data on their network.
You also get 5G access at no extra cost and scam-blocking protection. The plan also includes Netflix basic with 1 screen SD. The plan also includes 5GB of high-speed mobile hotspot data.
iii) Magenta Max
The Magenta Max plan offers unlimited smartphone data and comes with unlimited talk and text. The plan also includes 5G and 4G LTE data on their network. You also get 5G access at no extra cost.
The plan includes scam-blocking protection and Netflix standard for free. You get 40 GB of Mobile Hotspot data. Taxes and any fees are included in the plan.
iv) Magenta Max Unlimited 55+
This plan is available to persons over the age of 55 and it offers everything on Magenta Max plus free stuff every week. The plan is appropriate for persons over the age of 55 and may require you to have membership under AARP. You can always sign up for AARP benefits on their website.
How to bring your own device for replacement at T-Mobile?
If you can't afford a new phone and have an old device lying somewhere, you can bring it to the T-Mobile network. However, there are some ground rules:
The phone should be unlocked
It should be compatible with the GSM network
It should never have been reported stolen or lost
The device should be a smartphone
If your phone meets these requirements, you can perform a BYOD via their website. The first thing is to check on compatibility. You can check on compatibility through the company's website.
For that, you will need your IMEI number. If the phone is compatible, sign in to your T-Mobile account and set-up your phone. A customer rep may be in touch to activate the device if it is compatible.
Wat replacement phones are available on T-Mobile?
T-Mobile offers a wide range of replacement phones at an affordable price. You can also get financing under the T-Mobile phone deals. Some of their T-Mobile phones include:
1) Samsung Galaxy S21 5G
You can pay for this phone at only $33.34/mo with no money down and tax. The phone costs $799.99 for the full price. If you had a protection plan and were using this phone before it got lost, you can always claim a new one.
The phone comes with 5 G connectivity and uses a Pro-Grade camera. It runs on Android 11 OS and comes with Bluetooth 5.0. It has super-fast charging and has great security perks. The phone has a hyperfast processor and supports wireless PowerShare.
2) Phone 12 Pro Max
The iPhone 12 Pro max goes for $41.67/mo and you can choose to pay $1099.99. The phone has many flagship features. It has a Super Retina XDR display of 6.7 inches with a 2778 X 1284 pixels resolution.
The device has 5G connectivity and uses an A14 Bionic chip with a Pro camera system. It also has a 5x optical zoom range and night mode features. The phone is IP68 water-resistant and supports Magsafe Accessories. It runs on the latest iOS 14 software.
3) Nord N10 5G
Nord N10 is a flagship device that comes with many vibrant features. The phone runs on Android 11 and uses a flagship chipset. It offers 25 hours of talk time and has 7.4 days standby time. The phone has a 2400 x 1080 screen resolution on its 6.49 FHD LCD screen.
It has 128 GB storage expandable to 512 GB via SSD. The phone has IP 52 water and dust resistance capabilities and uses a Quad camera system.
You can also buy phones from other marketplaces if you find it's not convenient to get them from T-Mobile. Also, you can buy pre-owned phones from places like eBay, BestBuy, and your local store. However, ensure that the device is unlocked.
Bottom line
T-Mobile offers a simple process for getting a replacement on your lost phone. If you had a protection plan, you can always claim a new device at no extra cost and this is considered the best option for many people. The phones offered for replacement are of high quality and range from mid-range to flagship device.
The service provider has some amazing offers and discounts if you also wish to buy a new device from their electronic store. Lastly, make sure to block your sim card to prevent any fraudulent activities.