Can I Unlock my Phone for Free – A Complete Guideline
Unlocking a phone considers several factors. In some cases, opening one might be free, or you may be required to pay a specific cost. For situations like a free government service provider, you can unlock the phone for free and in a fast and straightforward process. Any phone can be opened, whether it's a flip phone or smartphone. You may be wondering about steps to take when unlocking a phone, where to go and how to get started; this article will give you all insights.
Most people tend to unlock their phones if they wish to switch service providers or sell the phones. A service provider would lock phones if the person bought the phone at their shop on credit. This ensures the customer does not switch service providers without clearing the balance.
This article will give you insights into how to unlock your phone for free. However, remember that some service providers may require you to pay a substantial fee to initiate the process.
Which phones can be unlocked for free?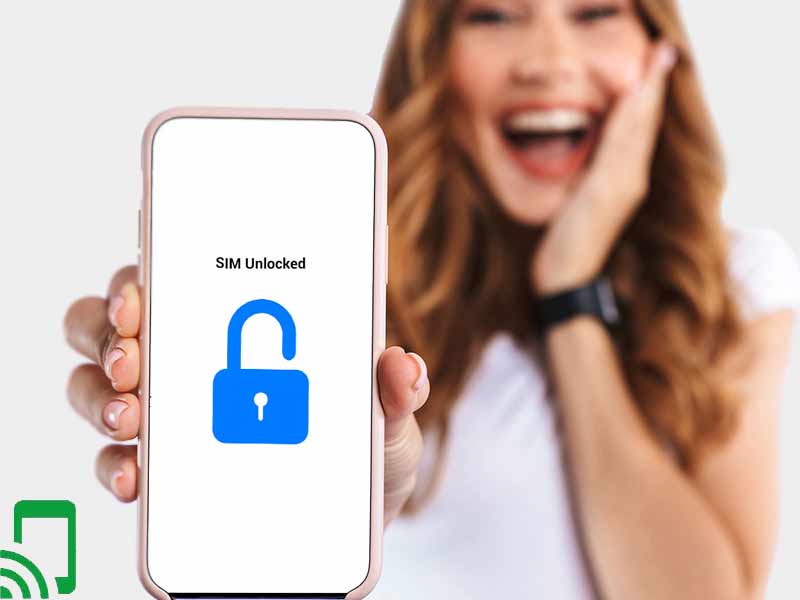 The phones which can be unlocked for free depends on your service provider. Some service providers may unlock mid-range and low-budget phones for free, but you may be required to pay a substantial processing fee.
Some of the mid-range phones that can be un; locked for free may come from the most prominent phone brands like:
Nokia
Samsung
Motorolla
LG
ZTE
Apple
Which service providers unlock phones for free?
Most service providers that unlock phones for free are free government cell, phone providers. They do this since most people looking to switch to their networks are of low income and depend on federal assistance programs.
If you use or plan to switch to the following service providers, then you can unlock your phone for free:
Qlink Wireless, Assurance Wireless, Safelink, American Assistance, EnTouch wireless, Verizon wireless, Terracom, Centex wireless, Easy wireless, and many more. All you need is to meet the eligibility requirements, and you are good to go. You may also consider getting started with other devices within the network.
Can I switch to a new service provider with a locked phone?
You cannot switch to a new service provider with a locked phone. However, in some cases, the new service provider may pay off any credit on your phone to your previous service provider. This will, in turn, make the old service provider unlock your device at no cost.
The tricky part is finding a service provider who is willing to clear off your credit with no strict binding terms to their network. If you get such a service provider, make sure to go through their terms and conditions to avoid any issues like paying extra for the mobile plans on the new network or paying double the amount of the credit-write off.
How long does it take to unlock a phone?
The time taken to unlock a phone depends on your service provider or the unlocking option you use. If you go to a specialist who unlocks phones, they may take 1-5 days.
However, for service providers, it could be hours or a maximum of 30 days. I know 30 days is quite a long time, but they mostly take this time to give you time to think about whether you want to unlock your phone or not.
What are the risks that come with unlocking your phone?
There are no risks involved in unlocking your phone unless you use illegal means. If criminal procedures are used:
The phone may be locked permanently
You may pay a fine to your service provider
It will take longer compared to following the right route
You may face federal charges in extreme cases
Always use the right procedure when unlocking your phone to avoid any of the issues mentioned above.
How to unlock my phone for free: Complete guide
Here are some options to help you unlock your device for free:
1) Using unlocking codes
First, there have been controversial statements about whether unlocking codes are legal or not. Unlocking codes are legal since FCC mandated that all carriers can unlock phones for free if a customer desires to.
So what are unlocking codes?
These are codes generated based on your phone's IMEI number with the help of software. You can easily unlock any Android phone with an unlocking code in minutes. However, ensure you get the codes from a well-known online IT company or your local technical shop.
2) Contacting your service provider
Since the FCC mandated all carriers to unlock phones for free, you can contact your service provider and tell them to unlock the device. For them to unlock, you will only need to provide your IMEI number and leave the rest to them.
It may take hours to 30 days to unlock the device. If it delays, feel free to contact them, and they will be able to help you.
3) Local technical shop
A most local technical shop that deals with wireless services can unlock your phone but at a small fee or sometimes for free. All you need is to book an appointment and bring your phone to them. In most cases, you may pay only $10-15, but all that depends on your device. The shop will then take some hours to unlock the device.
What to do when your phone is unlocked?
Once the device is unlocked, you can consider switching to a new service provider with ease. You can also stay with the current service provider and opt for prepaid phone plans, which are cheap compared to post-paid.
Bottom line
Unlocking a phone is not a simple process, and it involves several procedures within a certain block of time. You can also consider getting the best unlocked phones under $300 to avoid any issues that come with locked devices. If you have a locked device, I hope this article helps you to unlock it for free. To get started, feel free to visit your service provider's store or contact center for assistance.