What Are the Cheapest Verizon Landline Plans for Seniors
Verizon is dedicated to seeing that seniors can communicate with their friends and family members to stay in touch. Verizon landline plans for seniors allow them to call, send SMS, and browse the internet. The plans vary with prices, and getting the plan with the highest price makes you enjoy more services. The option to subscribe depends on your monthly demands for certain communication services. If you only need a few minutes to call throughout the month, there is no need to subscribe to an expensive plan.
Plans for seniors go hand in hand with suitable phones for the elderly. Most older people cannot use regular telephones due to the complications associated with such devices. Phones with SOS, large buttons, GPS, and large screens, among other features, are very suitable for seniors. SOS enables you to call for an emergency when in great need of help, such as sickness, attack, or accident. That means that having an active phone plan with you is very important to communicate when necessary constantly.
The main reason why there should be cheap phone plans for seniors is that such a population is no longer working, and thus they may find it difficult to push on with life. Therefore, having cheap landline plans and other phone plans is a way of cushioning them from the heavy burden. Moreover, the free government landline phone services make things more interesting for the elderly group across the US.
What are the cheapest Verizon landline plans for seniors?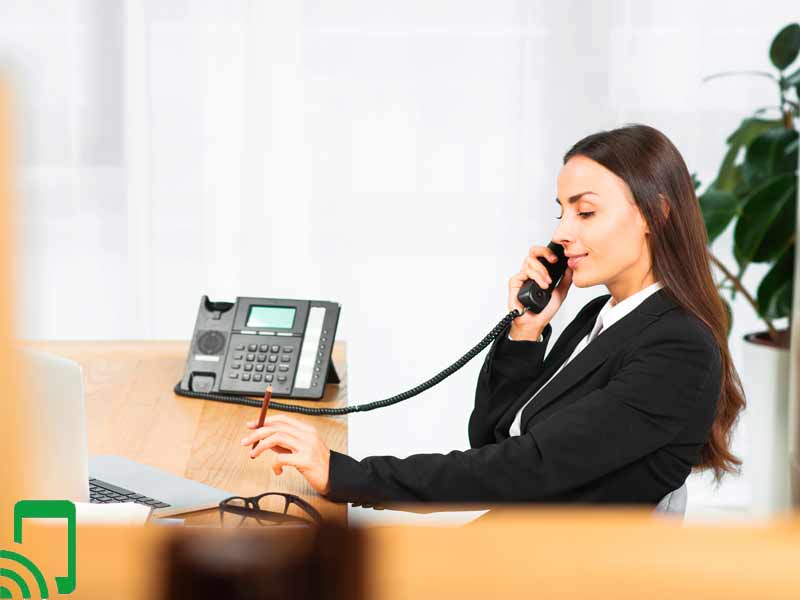 Since Landline is the most effortless telephone to use, seniors find it easy to operate. The various Verizon landline plans for the seniors include three options. These are;
Basic home landline phone service
Fios Digital Voice, and
Wireless Voice Link
1) Basic home landline phone service
The landline service starts at $10 per month and varies depending on where you live. Some landlines run via the Fios Digital Voice that relies on fiber optic cables, while others use copper wires to connect various users. The plans include the following;
i) Freedom Essentials Plan
With this plan, you can have unlimited local and domestic long-distance calls. Call in the United States to Puerto Rico and Canada without worrying about using a lot of airtime since everything is unlimited.
The only shortcoming with this service is that it is not available for businesses but just for residential customers. Apart from allowing you to enjoy nationwide long-distance calling, the service also provides you with other features, which include;
Caller ID
Call Waiting
Home Voice Mail
Call Forwarding, and
3-Way Calling
ii) Verizon Regional Essentials Plan
The plan is almost similar to the Freedom Essentials Plan, except that it lacks the long-distance feature. You will find it suitable if you only need to communicate with people just within the USA. After all, there is no need to waste money subscribing to what you do not need.
iii) Verizon Freedom Value Plan
With this plan, you can get unlimited local and domestic long-distance calls. The program allows you to call American Samoa, Puerto Rico, Guam, the Northern Mariana Islands, the US Virgin Islands, and Canada. The services are only available for residential customers but not business ones.
iv) Verizon Regional Value Plan
You will enjoy a nationwide Verizon home phone service. You will find that the plan is almost similar to Verizon Freedom Value Plan.
v) Unlimited Local and Toll Calling Plan
With this plan, add unlimited calling plans to your phone landline service. The plan includes long-distance calls to Puerto Rico and Canada.
vi) Verizon Fios Digital Voice Landline Plans
The plan costs $20 per month. It involves a reliable internet service for your TV. Furthermore, the program offers you enhanced calling features and privacy.  However, the service is not available in all places, and you have to check whether it is in your area.
For calls, you will enjoy unlimited nationwide calling, voicemails as audio files from your email, and make international calls.
2. Verizon Fios Digital Voice
For this service, Verizon charges uniformly, and thus there is no unique plan for the seniors. However, they still need the service. You can choose Fios Digital Voice or Fios Internet, or even both. Ordering the bundle online saves you from the setup fee that accompanies the service.
The following plans are available.
i) City Rates Plan
The plan gives you low per-minute rates whereby the prices vary with destination.
ii) Landline International Per-Minute Plan
As a Verizon Fios Digital Voice user, then this plan is yours. You can get low per-minute rates, whereby the price varies by destination. The cost is generally included in the Fios Digital Voice plan.
iii) Landline International World Plan 300
The plan costs $10 per month for users on a Triple play with an unlimited phone plan and $15 per month for those not in an unlimited phone plan. The program gives you up to 300 minutes to call people from 120 countries and destinations. The calls include cell phone calls to over 98 countries.
iv) Landline International World Plan 500
For this plan, you will part with $14.99 per month on a Triple play with an unlimited phone plan and $19.99 per month when not on an unlimited phone plan. With the plan, you will be able to get 500 minutes to call 120 countries and destinations. The calls also include cell phone calling to over 98 countries.
3.  Wireless Voice Link
Another option that Verizon uses to transmit signals to the users' telephones is the Verizon Voice Link. The company sends signals to the Voice Link device, a Wireless Home Phone unit that the company installs at your place. The device comes with a battery for power backup in case there is a blackout. Interestingly, the service can work with both corded and cordless phones.
Which are the Verizon landline calling features?
Verizon landline calling features vary from one landline plan to another. The features come with extra pay, and you can decide to remain on the traditional programs that have a few or do not include the services.
Some of the extra features you can get at Verizon include the following.
Caller ID
Call Waiting
Block anonymous callers
International Call Blocking
Incoming call forwarding
Voice Mail
Speed Dialing
Three-Way Calling
Listening to voicemails as audio files attached to your email address
Call Waiting ID
Do Not Disturb
Caller ID with name
Phone Book and Calendar with Synchronization to Outlook
Call logs
Backup Number
Call Scheduling
Privacy Control
Does Verizon offer free landline phones for seniors?
If you are a senior and qualify for the Lifeline program, you may get any of the free landline phones for seniors to use with any of the suitable plans from Verizon. Free phones help to cushion the less fortunate Americans and result from the government intervention via the Lifeline program. For you to qualify for the lifeline program, you must belong to any for the aid programs, which include;
Temporary Assistance for Needy Families (TANF)
Supplemental Nutrition Assistance Program (SNAP)
Federal Public Housing Assistance (FPHA)
Low-Income Home Energy Assistance Program (LIHEAP)
Supplemental Security Income (SSI)
Bureau of Indian Affairs General Assistance
Read our related article on the Best Cheap Landlines for Seniors: Ultimate Guide.
Which are the best cell phones for seniors?
Apart from landlines, the seniors can also utilize cell phones for communication. There are various phones that the elderly can use with Verizon plans. These include the following.
Doro 7050 – Flip Cell Phone for Seniors
Jitterbug Flip – Best Flip Phones for Seniors
Sonim XP3 since it has the best hearing aid compatibility
Apple iPhone XR due to its unique features
Alcatel GO FLIP
Jitterbug Smart2 since it is the most straightforward smartphone ever.
Lively Flip
Many other phones suit the seniors, and many of them are also suitable for children. As I had mentioned earlier, a good phone for the elderly should be easy to dial in case of an emergency. Buttons should be easy to see for the buttoned phones or a large screen for the smartphones.
Can I get Verizon Internet bundles for seniors?
Even though Verizon does not have bundles specifically for seniors, there are various internet plans (Verizon Fios Bundles) you can benefit from them. The programs vary from one place to another.
These include the following.
i. Fios Home Phone Option 
The plan costs $20 per month, and you can select internet, TV or both.
ii. Verizon Protect Home
With $25 per month, you can benefit from this plan to select internet, TV, or both.
Verizon Fios internet options have various internet speeds that vary with speed and price. We have;
Internet 200 Mbps speed for only $39.99 per month
Internet 400 Mbps speed for $59.99 a month
Internet Gigabit Connect speed for $79.99 per month
You can thus choose the best option for spending on your internet requirements. Verizon Fios TV Options include;
Fios TV Test Drive costs $50 per month with 425+ channels for 60 days.
Fios TV Drive for $50 per month for 125+ channels, whereby you select five favorite channels, which guides Verizon to recommend the best package for you
More Fios TV with 300+ channels for $70 per month
Most Fios TV 425+ with channels for $90 per month
Read our related article on Free Cell Phones for Seniors and Disabled. See which phones you may qualify for!
Bottom line
Verizon has some of the cheapest plans seniors can have for their landlines. Seniors require constant communication with friends and relatives, and thus, giving them cheap options helps them a lot since most no longer have the energy to work for money.
Seniors can also use cell phones and purchase plans with internet bundles to remain connected online. Above all, it is wise to choose a plan depending on your communication needs.