The Sprint Family Cell Phone Plans in 2021
Choosing the best service provider has become a cumbersome task over the past few years. With the rise of MVNOs offering cheap and reliable services, most people tend to opt for them compared to the standard service providers in the country. However, Sprint mobile tends to break this trend with its stunning Sprint family cell phone plans which come with great perks.
Sprint mobile has 50 million plus customers and most of them consider opting for sprint services because of affordability. Despite a 26% coverage across the US, Sprint retains the title of being affordable compared to all standard service providers. If it attains full network coverage across the US, Sprint may be on the verge of outshining its major competitors; Verizon, T-Mobile and AT&T. Sprint mobile offers a wide range of cell phone plans for both new and existing customers Foe new customers.
New customers can also get a free phone when you switch to Sprint depending on whether the promotion is available when making the application. In this article, you will get to know more about the Sprint family plans and what you should expect when getting the plans. The Family plans com with great perks and you also get to enjoy discounts on other Sprint deals for existing customers and also new ones. Read more below
Benefits of Sprint family plans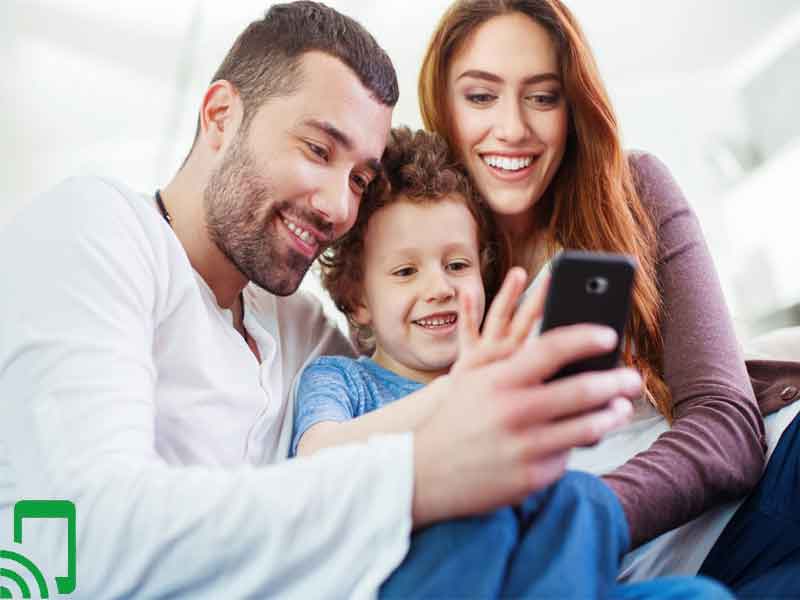 Getting a Sprint family plan or any of their plans come with great perks and here are some of the major benefits you are likely to get;
1. Reliable customer care
Most customer reviews suggest that Sprint offers reliable and friendly customer care services with 24/7 customer care support. They also have amazing communication skills with three languages offered. You can also visit their strategically placed retail stores if you need hands-on assistance.
2. Affordable
Sprint family plans are very affordable compared to some single cell phone plans offered by many service providers. With Sprint mobile, you get the best rates and also discounts on every line you add and also if you consider AutoPay features.
3. Stable network coverage in the areas covered
The areas covered by Sprint have a stable network signal according to many Sprint users. They also do frequent tests on their networks to ensure users get the best network services within the country. You can also use cell phone boosters if your area seems to have poor signals. However, make sure that the booster is certified by the FCC.
4. Wide range of phone compatibility for BYOP services
Since Sprint mobile offers 4G network connectivity, it is quite easy to get Sprint compatible phones. In the past only phones with CDMA network technologies would work under their network but with the 4G, there has been diverseness in the number of sprint compatible phones.
5. No contracts
At Sprint, they have no contract options for their cell phone plans. This is quite convenient to many people who may plan to switch carriers. You get to avoid early termination fees and never have to worry about paying for a phone plan.
Can you get a family plan when you switch to Sprint?
The Sprint family plans are not only available for new but also existing customers. New customers can simply enroll for the Sprint plan and have a maximum of 10 lines per headcount.  Aside from getting the Sprint family cell phone plans, you also get the benefits of bringing your own phone and at times get a waiver off the registration fees.
New customers can also get a free phone when they switch to Sprint depending on the updated terms of service when they were planning to switch to Sprint mobile.
The best Sprint family plans
The Sprint family plans are ideal if you are
1. Unlimited kickstart
First on our list is the unlimited kickstart plan and comes with great benefits. It is available for both new and existing customers. Also, if you plan to bring your own device, you can also enroll for this plan. For only $35 per month, you get the following features;
Unlimited talk, text and data
Streaming at 480P which is standard quality
No annual contracts
You can have a maximum of 5 lines
The Kickstart plan also has discounts whereby you get $5 off when you consider AutoPay. However, this plan does not come with extra or premium data allocation and neither can you share your data across multiple devices.
2. Unlimited Basic
Unlimited basic plan has amazing extra features compared to the unlimited kickstart plan. This plan goes for $60/month/line and you get the following perks;
Hulu TV services
Unlimited streaming at 480P
500 MB of LTE Mobile hotspot
Unlimited talk., text and 5 GB of data for roaming while in Mexico and Canada
You can save a lot of money of you buy more than one sim card. According to Sprint, if you buy 5 lines, you get to save up to $600 per year.
3. Unlimited plus
Unlimited Plus is a great family plan if you are looking for other benefits aside from just talk, text and data units. Unlimited plus comes with the following features;
Unlimited talk, text and data
50 GB of mobile hotspot
Hulu TV available
Tidal Music streaming
Video streaming at HD (1080p)
Unlimited talk, text and 5 GB of 4G LTE data for roaming while in Mexico and Canada
Unlimited plus only costs $70 per month and you get discounts for more lines you add.
4. Unlimited premium
Unlimited premium is the epitome of all family plans offered by Sprint mobile. The plan comes with great perks and extra features which is rare to find in cell phone plans with no contracts.
Unlimited premium costs only $80 per month and if you get 5 lines, you only pay $200 per month which means you save $60. The Unlimited premium plan comes with the following benefits;
Amazon prime for faster delivery of goods and amazing deals on Amazon
Hulu TV services at one place
Tidal for streaming all your favorite music
100 GB of 4G LTE mobile hotspot
Full HD video streaming
Unlimited talk, text and data for roaming while in Mexico or Canada.
Also, this plan is compatible with 5G type of phones hence suitable for future generation smartphones which are using 5G for connectivity.
Are there alternatives to the Sprint family plans?
Sprint mobile offers amazing deals aside from the family plans and at a very affordable price. The alternative plans are available for different devices like tablets and watches. Also, if you are a senior, then the Sprint mobile plan for seniors can be a good alternative to the family plan and help you cut costs on phone bills. Below is a list of other options to consider;
i) Plan for watches
Smart-watches are a good option to consider if you are seeking an alternative to cell phone for kids. Sprint does not only sell the smartwatches but also offers an amazing plan for them. You get to spend only $10 per month and get unlimited talk, text and data per month. However, music streaming speeds is clocked at 500 kbps.
ii) Unlimited plan for tablets
Tablets are very effective when it comes to conference calls, streaming, making a presentation and reading. Sprint got you covered with their amazing deal on Tablet plan that costs $25 per month. This plan gives you Unlimited talk, text and data plus 10 GB of data per month.
iii) 55+ unlimited plan
Sprint plan for seniors come with great benefits which are hard to get from any service provider. However, for you to get this plan, you need to verify your age by presenting the required documents like ID or even your AARP card which will be of great benefit. The Unlimited 55+ plan comes with the following benefits;
Unlimited talk, text and data
Video streaming in SD quality
Unlimited mobile Hotspot
200 Roaming destinations across the Globe
If you are a new customer you get to pay only $35 per month per line and if you are an existing customer you pay $50 per month for each line. The streaming speed for music is 500 Kbps, and Gaming Boomers get 2 Mbps of speed.
Can you switch family plans at Sprint?
Since there are no contracts binding you to a certain plan, you can easily switch to the best plan with no early termination fees and no obligations. However, it is recommended to refer to their terms of service or policies before switching because they tend to change with time. You can also call customer care to know more details on the switching process.
Bottom Line
If you are looking for the cheapest phone plans with unlimited everything, then Sprint mobile can be a good option to consider. With no contracts, amazing perks on the plans, reliable customer care and good network coverage, then Sprint got you covered. To apply for the sprint family plans, simply visit their website or go to the nearest retail store today!