Best 5 Boost Mobile Hotspot Plan Reviews
Boost mobile is one of the top wireless communication networks in Australia and America. The company operates under MVNO (Mobile Virtual Network Operator) which is owned by Sprint. This is why Boost mobile supports devices which work on Sprint's LTE and CDMA based network. Boost Mobile offers a variety of plans when it comes to mobile hotspot plans.
This plan allows you to use your phone as a hotspot for your other gadgets. Besides that, Boost mobile also launched a portable mobile hotspot device, which is currently available in selected wireless dealers and ready to provide mobile hotspot unlimited data.
These fuse hotspots will allow users to connect up to 10 Wi-Fi -enabled devices at one time either indoors or outdoors. These devices come with no-contract, and the user enjoys secure web surfing that does not cost a fortune.
Best 5 Boost Mobile Hotspot Plan Reviews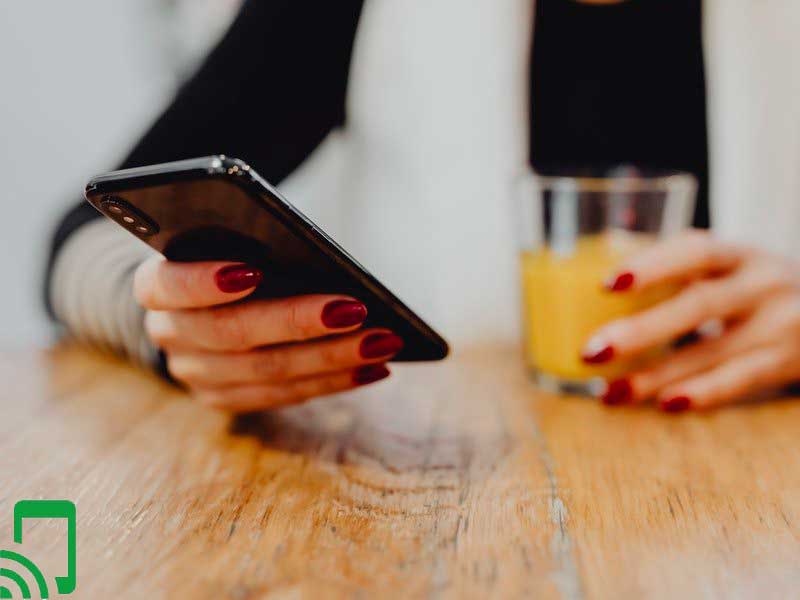 Why Choose Boost Mobile?
There are several reasons why you want to make Boost Mobile your favorite network provider. When you subscribe to the network; you will enjoy their no-contract plans with their 30-day refills starting from $35 alongside unlimited family and data plans. You can choose a plan that best suits your needs from their Boost Mobile official website. Besides, you can bring your phone and use it with the network provided that it's compatible. If you need a new phone, then you can choose from a variety of their budget-friendly devices available on their site.
Another great thing about Boost Mobile is its generous data rates. Considering that the company operates on Sprint's established infrastructure and equipment, you can expect amazing coverage with fast connectivity. Customers can also make international calls as from $5 a month and can add plans for texts and calls to Canada and Mexico. Per minute bundles for communicating with people in other countries starts at $3.
Boost Mobile also provides several extras to their subscribers. The unlimited music streaming feature allows you to stream music for free without any data limitations. You can stream from slacker, 8Tracks, Napster, Pandora, Spotify and more. You also enjoy full-time access to on-demand and premium live video content with packages as low as $10 per month.
Read More:
Here are some of the best mobile hotspot plans
Boost Mobile Four lines for $100
An in-store offer that is available only for a limited time this holiday season, this plan gives you everything you need for just $25 per line. The catch is that the applicant or applicants must new customers or are going to switch to boost. The other condition is that they must activate to at least plan $50.
This plan also includes unlimited gigs of data, 50 free domestic calls, and also at least 12 gigs of hotspot data if ever you choose to activate to plan $50. Adding another line will also give you a free month for that line. And when you switch, you also get a free Motorola G6 Play. The other phone that is free on this line is Samsung J3 Achieve. Add $29.99 and you can get an iPhone 6s 32GB.
What makes this plan the best on our list is that you will only be initially paying $25 for four lines. After about a month, you are then free to switch to at least plan $50, which offers you 12 gigs of mobile hotspot data and unlimited data on your phone. That means that, for the price of $100, you are getting four lines that each has 12 gigs of mobile hotspot data.
Boost Mobile $80 Hotspot Plan
Plan $80 is a limited-time offer that is arguably the best out of the four basic plans offered by Boost Mobile. This plan allows you to stream videos in high definition for up to 1080p and listen to music at a speed of about 1.5 Mbps. And if gaming is your thing, you can reach speeds of about 8 Mbps.
This plan offers you Ultimate Unlimited, which is technically unlimited gigs of data, talk, and text. In a sense, there is no limit to what you can do with your data. Ultimate Unlimited also offers you exclusive music and videos via Tidal Premium. You can also do unlimited landline calls to other countries as well as 200 minutes of mobile calling internationally.
You are also allotted 50 gigs of data when you use your mobile hotspot. That is the highest amount of hotspot data any Boost Mobile plan can offer you. Those 50 gigs of mobile data might not seem like a lot but it is more than enough for you to do what you need to do if you are sharing your phone's LTE connection with your other devices such as your laptop, tablet, or other phones.
Adding a second line of Ultimate Unlimited will cost you only $60 for a total of $140. Meanwhile, three lines will cost a total of $200. Four lines will cost $260 or about $65 per line. Finally, five lines cost $320 for a total of $80 of savings.
Plan $80 is the most powerful plan to Boost Mobile's roster of plans. It not only offers you a lot of savings but also the best freebies and content you can get from Boost Mobile. And if you activate plan $80 when you avail at $100 four-line promo, you will be given maximum service for a great price.
Netgear LTE Boost Mobile Hotspot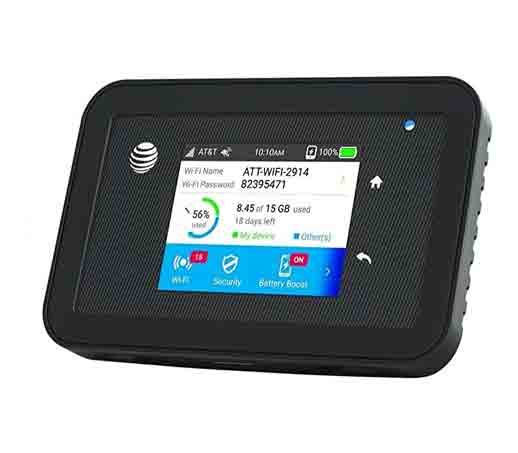 Boost mobile launched the Netgear fuse on July 2015 combined with no contract. The WI-FI Hotspot plan starts at $25 a month for 1.5 gigs of data or $50 per month for 10GB. All these offers are exclusive of taxes and surcharges. The Netgear delivers fast 4G speeds while simultaneously connecting up to 10 WI-FI enabled devices. Currently, customers can now surf the web anywhere as the network reaches more than 280 million people equivalent to more than 80% of the U.S population.
Here are some of the additional Netgear LTE Boost features in 2020
Long lasting battery. Netgear comes with a powerful 2500mAh battery that provides power for up to 10 continuous hours of surfing the web.
Compatibility: The Netgear is small enough and light to fit in the pocket; hence the user can carry it anywhere.
No software installation required: power it on, connect and browse the internet.
It has a 1.77″ vivid display that lets the user see the data usage, network connectivity, and battery life.
The Netgear LTE is very secure. It includes password protection and the ability to block and unblock who can use your device. Users can also create a guest WI-FI to allow one-time network access while maintaining a secure connection.
PROS
Fast browsing speeds
Easy to carry around
CONS
Battery life not long lasting
Boost Mobile $60 Hotspot Plan
Plan $60 is one of the newest plans on Boost Mobile's roster. It was only released earlier in 2018 and offers you great services that match its value. This plan gives you unlimited 4G LTE data, which allows you to stream high definition videos for up to 1080p as well as unlimited music streaming. It also offers you unlimited call and text nationwide. This plan also gives you an additional 50 minutes of domestic roaming calls.
This plan is basically Plan $50 but it gives you high definition streaming instead of a standard definition. Other than that, it also has more than double of the allowable data that Plan $50 has. Plan $60 offers you 30 gigs of mobile hotspot data. Those 30 gigs of mobile hotspot data already allow you to download content on your laptop as well as share media files online.
Adding a second line will cost you a total of $100 or only $40 additionally. A third line will cost a total of $140, which helps you save up to $40. Having four lines under Plan $60 costs only $45 per line or a total of $180. Finally, five lines will cost only $220 for a total savings of $80. That means that you can have up to five lines that each have 30 gigs of allowable mobile hotspot data.
Plan $60 might not be as powerful as Plan $80 but it already gives you everything you need from a basic Boost Mobile plan for a price that is only about $10 more expensive than Plan $50. This means that it is the best value for your money as far as services and costs are concerned. If $80 a month is too expensive for you, then Plan $60 is most likely the best plan you can ever get from Boost Mobile.
Boost Mobile NETGEAR Allegiant 4G Wi-Fi Hotspot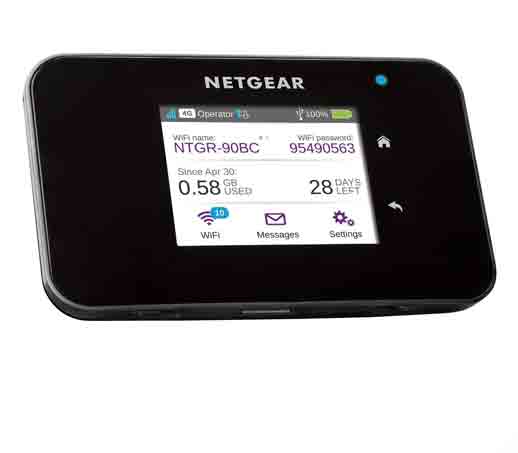 The Netgear Allegiant has very few details to offer. When you purchase this product, no sim card is included. For the model type, The Boost Mobile Netgear Allegiant Sprint is a WI-FI Hotspot wireless Standard. On top of that, this device has been perfectly designed to meet the demands for the largest media users in homes that use multiple devices.
When it comes to the Netgear Allegiant, there are fewer frustrations when it comes to lost connections. With Netgear advanced features and best-in-class technology, the user will reduce interface and enjoy reliable internet connectivity.
Net gear has also improved when it comes to usability of the device. Currently, it is easy to set-up and connects your devices to the Mobile Hotspot. On top of that, they have also maintained high levels of security across the users' network ranging from preventing phishing or limited access for kids or guests. For guest, they get to enjoy the WI-FI with separate and secure access.
Other major features about this device include:
LTE Speed, Sprint Spark capable.
1.77-inch LCD.
11 hours of enjoying battery life.
Connects up to 10 WI-FI Devices.
PROS
Affordable
Fast 4G LTE networks
Easy to use
CONS
Boost Mobile $50 Hotspot Plan
This plan is Boost Mobile's standard unlimited plan. In that sense, it offers you a basic unlimited plan that gives you unlimited LTE data, calls, texts. It is essentially the same as Plan $60 in the sense that it offers you unlimited music streaming and 50 minutes of roaming calls. The only difference, however, is that Plan $60 is the high definition plan.
Because Plan $50 is the standard plan, you can only play videos in standard definition or for up to 480p. In that regard, music can only be played at up to 500kpbs. Also, mobile gaming can only have speeds of up to 2mbps. You are basically paying $10 less for a plan that does not have the same high definition capabilities as Plan $60.
Other than those differences, Plan $50 also only gives you 12 gigs of mobile hotspot data compared to Plan $60, which gives you more than double of that. This means that you only have 12 gigs of allowable data to share with your other devices or your friends' devices if you use the mobile hotspot on your line's phone. However, depending on what you do with your internet connection, 12 gigs of mobile hotspot data may already be enough if you are only doing basic functions such as checking emails, logging in on social media, or just sharing small media files such as photos or music.
Like Plan $80 and Plan $60, Plan $50 can also be converted into a family plan of up to five lines. A second line will only cost you $30 for a total of $80 monthly. Three lines will cost a total of $110 per month. Adding the fourth line means that you will be shelling out $30 more for a total of $140. Finally, five lines will cost you $34 per line or a total of $170 per month.
Plan $50 is basically Plan $60 but does not have the high definition capabilities and the additional 18 gigs of mobile hotspot data that the latter has. It is still a good plan if you are only looking for a standard plan that can do unlimited surfing, calls, and texts. If video streaming on your phone isn't your thing or if you don't always use your phone as a mobile hotspot device, then Plan $50 already has everything you need.
KuWFI Smart Mobile WIFI Hotspot 3G Router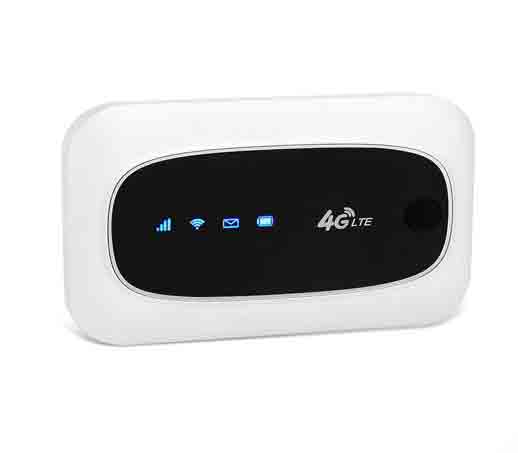 Over the years, KuWFI has been providing reliable, fast and affordable internet connectivity. Recently, they launched their 4G networks, which seems to hit the market pretty well. To connect to the LTE network fast and easily, it uses a battery powered, used for indoor and outdoor without Broadband in place. On top of that, it covers a 50m WI-FI distance. The user can also share for up to 10 users. KuWFI comes with a 2100mAh battery that lasts for 10 hours. The user should change the router for more than 24 hours if the router is being used for the first time.
Below is a summary of key features about KuWFI:
Supports 4G network band Frequency.
Comes with a screen display for notifications.
Easy and carry (Portable and compatible).
Has a secure connection (the owner can set a password or block and unblock another user).
An updated APN Sim card is necessary.
KuWFI is stable and has Fast surfing speeds.
PROS
User-friendly
Secure connection minimizing cybercrime
Allows up to ten multiple users
CONS
Boost Mobile $35 Hotspot Plan
Plan $35 is basically Boost Mobile's budget plan and is more suitable for those looking for a line that isn't too heavy on the pocket while also providing an LTE data connection. When you go for this plan, you will only get 3 gigs of data per month. After spending your allotted 3 gigs, your speeds will significantly drop until the month ends.
This plan also allows you to use your line's phone as a mobile hotspot device but it eats up your 3 gigs monthly data allocation. In that sense, you might only want to use your mobile hotspot in times that you really have to connect your other devices or else you might end up capping out your monthly data allocation.
Like all of the other plans, additional lines on Plan $35 will give you savings. Two lines cost $60 per month. Adding a third line will cost you $90 or $30 per line. Four lines will cost $120 per month. Meanwhile, a total of five lines costs $150.
If you look at it, Plan $35 is as basic as it gets. It is best only for those that don't really need the power of unlimited data or a lot of data allocation for mobile hotspot. In a sense, if you are not willing to spend $50 or more a month for a phone that allows you to call and text as well as providing you with enough data for the most basic online tasks, then Plan $35 is as basic as it gets.
Read More: Unlockitfree Boost Mobile. Looking to unlock your Boost Mobile Phone for free? Here's how to do it!
NETGEAR Nighthawk M1 Mobile Hotspot 4G LTE Router MR1100-100NAS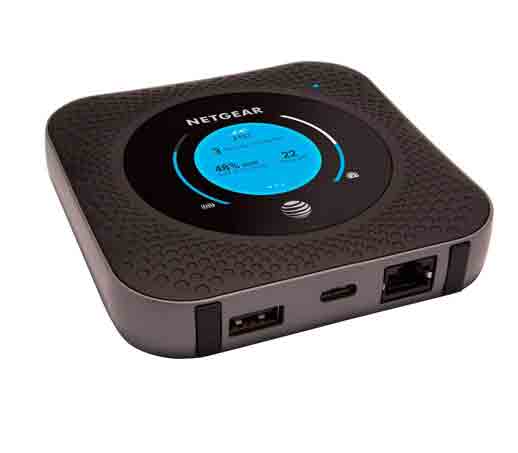 Boost mobile has so far made a major achievement with this product. It is ideal for a large group of users. Sadly, the device is not portable, but there are some potential workaround if the user may wish to make this happen. It is the best solution if you wish to offer the internet across a large number of users.
Netgear Nighthawk offers a free app to manage the router and four Gigabit Ethernet Ports and open port support. The Ethernet has offloading capabilities. To add to that, all these come with a wealth of security features.
The Nighthawk also has an increased network performance with the Dual-band 2.4GHz dual concurrent Wi-Fi. If you have the Netgear mobile app, you will get the most convenient way to interact with the Nighthawk The app allows you to manage Wi-Fi connections for all your devices, check data usage, configure settings, play media files in high quality and lastly, set up parental controls.
Here is a summary of what to expect when using the Nighthawk:
Bundled app to control Router.
Needs tedious workaround to be completely portable.
Somehow expensive but worth the price.
A brilliant performer when it comes to surfing speed.
PROS
Can connect to a large number of users
High-speed internet connectivity
CONS
Franklin Wireless Boost 4G LTE Mobile Hotspot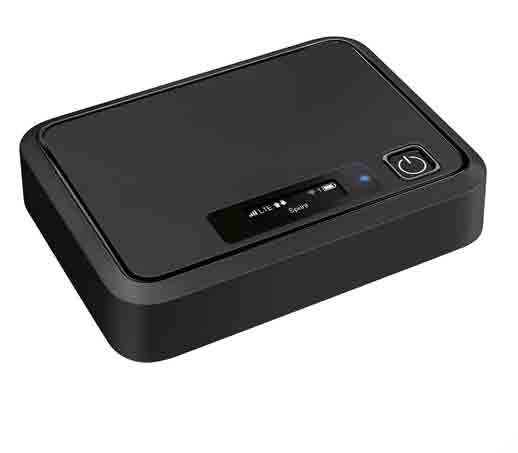 Franklin wireless allows you to connect up to ten devices with 15 hours of battery use. Through this offer, you can enjoy your e-reader, tablet, music player, gaming console, laptop or any other internet device that you may have. Another favorable factor is that you can connect to more than one device using a USB and Wi-Fi simultaneously. Here are some of the key features you will get once you purchase Franklin Wireless Boost Mobile Hotspot:
Simple over the air activation.
Slim and compact design.
Carrier aggregation support.
Simple browser-based configuration with no software to load.
Data usage and network status are shown on the screen.
4G LTE with 3G UMTS/CDMA fallback service.
4G LTE Mobile Hotspot router with 802.11.b/g/n.
WEP/WPA/WPA2 security.
PROS
Runs on 4G networks
Easy to use due to the friendly interface
Pocket-friendly hence wide coverage in most states in the USA
No contract required
Affordable with great features
CONS
Battery swells up if you charge and use it at the same time
Lack of consistent internet speed while surfing the net
Conclusion
If you need unlimited calls, unlimited data or access to some of the best phones on the market then there is only one place you can go, Boost Mobile. Today, most of the carriers and mobile operators no longer offer unlimited data. Some of them who still offer are quite expensive. Boost Mobile is unique because it does things differently.
Despite being among the biggest players in the industry, they give you more calls, data, no annual contracts at a lower cost. By unlimited data plans, we mean that the speed won't be reduced to slow once you exhaust your allowed data.
Boost Mobile also provides you with cell phones from leading brands including LG, Samsung, Apple, and more. If you wish to bring your own phone to Boost Mobile, then you are allowed provided that the phone is a certified sprint device, unlocked by its original carriers and its paid in full. Pick any of the above plans depending on your needs and get to enjoy amazing connectivity.