The 7 Best Total Wireless Phones Unlocked
Total Wireless was established in 2015, and it is a subsidiary of Tracfone wireless brand. This mobile virtual network operator (MVNO) providers wireless services using Verizon's nationwide 4G LTE network which offers the most coverage across the United States. However, there is a selection of Total wireless phones unlocked that the Company provides to the customers opting to use its network and other services.
Total Wireless has locked phones that are solely attached to Total Wireless service provider and won't be able to work on other carriers. Besides, Total Wireless unlocked phones can operate on any other SIM card and be used on other wireless carrier networks. Moreover, the customers get to enjoy the same speed as Verizon postpaid customer except when the network traffic is heavy.
Usually, in times of heavy network congestion, customers may experience temporarily slower speeds. If you plan to use your existing phone or a free government phone with the Total Wireless services, you must make sure that it is compatible with their SIM cards. Also, ensure that it's out of contract and it's fully unlocked. You can visit Total wireless official website to check on your phone's compatibility.
What Unlocked Phones Does Total Wireless Offer?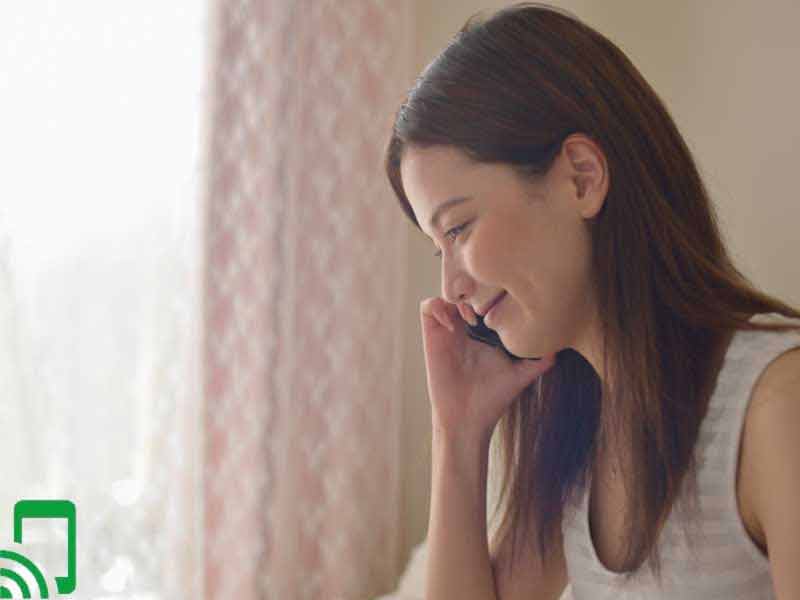 Total Wireless does not provide unlocked phones. All the Total wireless phone for sale come locked by default. However, as soon as the customers meet the prerequisites as per their unlocking policy, which are well elaborated on their website, you can send a request for your device to be unlocked.
Following the outlined conditions, Total Wireless device can be unlocked immediately the conditions get fulfilled. Thus, this article presents to you the Total wireless compatible phones currently available in their online store both new and refurbished.
Where Can You Buy Total Wireless Service Plans and Phones?
During the carrier launch, the Company's phones and cell phone plans were sold only Walmart and the Total Wireless website. From the year 2017, wireless provider diversified its retail mobility to include online and retail stores such as Amazon, Target, and Best Buy. Interestingly, the above retailers can offer phone deals equally to Total wireless phones.
When it comes to plans, Total Wireless has shared options for families as well as individual plans. Most phone plans are monthly, so they expire after 30 days, but Total Wireless also offer one extended plan that is suitable for 90 days.
However, the Total Wireless recently added an "unlimited plan" that offers 25GB of high-speed data for $50 a month. Luckily, all Total Wireless plans include unlimited talk and text, and some packages now support unlimited mobile hotspot plans.
What Are The 7 Best Total Wireless Phones Unlocked?
1. Samsung Galaxy Note 10+ Factory Unlocked, 256 GB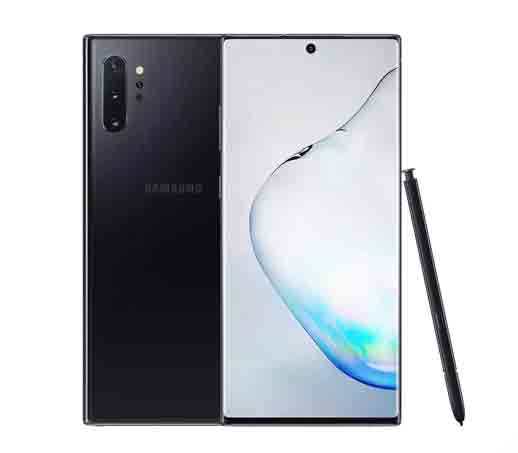 Samsung Galaxy Note 10+ is a beautiful smartphone with dimensions 0.30 x 2.80 x 5.90 inches and weighs 6.98 ounces. If you are looking for a Samsung upgrade deal, hold on here. Galaxy Note 10+ features are just amazing with functionality close to that of a laptop.
If you love photos, get pro-quality images with triple rear camera 12MP Wide, 12MP 2x Zoom, 16MP Ultra -Wide in your pocket and 10MP Selfie Camera with Dual Pixel. However, you can store unlimited files using 256GB internal storage and 12GB RAM for applications.
Also, you can enjoy long hours of power using 4,300mAh superfast charging, all-day battery, with wireless power share capabilities. With a nearly 6.8″ Bezel-less infinity display, you can elevate everything you watch. The stylus pen control playlists, camera shots and other features remotely using gesture to command.
PROS
High-resolution infinity display
Long-lasting battery
Incredible camera
Ample internal storage plus expandable memory
In-display ultrasonic fingerprint
CONS
Not compatible with the 5G network
2. Apple iPhone XR, 64GB, White – Fully Unlocked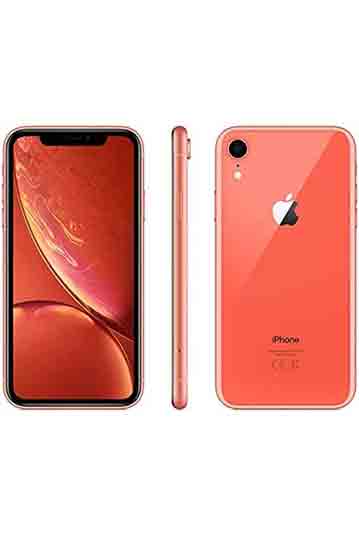 This device is a renewed, fully unlocked Total wireless iPhone compatible with any carrier of choice. Besides, the iPhone XR has a single 12MP rear camera lens with optical image stabilization and quad-LED two-tone flash that captures perfect images.
Moreover, the camera is capable of recording videos in up to 4K at 60 frames per second. Also, the selfie camera has a single 7MP lens and records a 1080p60 video. Additionally, the iPhone XR is water and dust resistant with an IP67-rating; this means it can stay in water at a submersion of 1metre for 30 minutes.
The iPhone XR has the most outstanding battery life, which guarantees a minimum of 80% battery health and its fast charging. Also, the iPhone comes with a chipset A12 Bionic for a stable and speedy performance. The phone features 64GB of internal storage and 3GB RAM.
PROS
Water and dust resistant
Factory unlocked
Offers a powerful performance
Produces blur-free images and videos
Remarkable battery life
3. Google – Pixel 3a XL with 64GB Memory Cell Phone (Unlocked) – Purple-ish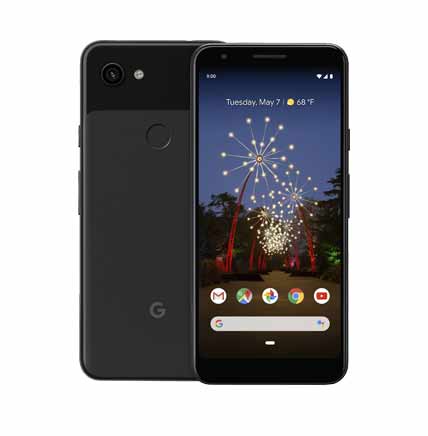 If you like using Google Assistant, then this phone will be suitable for you. Tell Google Assistant to set the alarm, send SMS, open the browser and so on. The device is also unlocked to work with any network of choice. Also, you will have a large storage memory of 64 GB.
The device has three years of OS and security updates. It has a custom-built Titan M chip. Worry not about malicious software since the phone's security system will deal with any threat.
Besides, the phone has a fast charge feature that can guarantee you 7 hours of use with just a 15-minute charge. Photos with this phone are magnificent due to its night vision, portrait mode, and HDR+.
PROS
Free security updates
Google assistant
Night vision
Durable battery
Large ROM
4. Total Wireless Motorola Moto G7 Optimo 4G LTE Prepaid Smartphone -Locked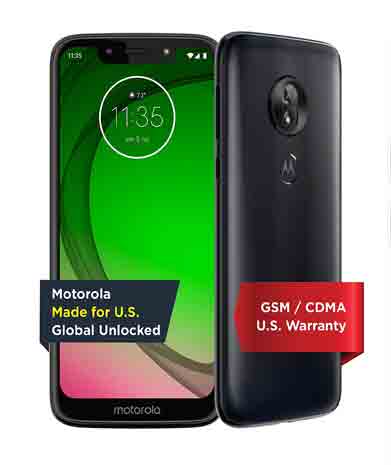 Motorola Moto G7 phone is locked to Total Wireless, meaning that the device can only be used on the Total Wireless network. You can capture amazing memories with 8MP rear camera with LED flash and breathtaking 8MP front-facing camera with selfie flash.
The Internal memory has 32GB and can support memory card up to 512GB. Luckily, you can have unlimited talk, text and data plans starting as low as $25/month when you own this fantastic smartphone. Moreover, the performance of this device is lag-free thanks to a powerful 1.
8GHz Octa-Core processor; Android 9 Oreo, and running of application get supported by 2GB RAM. The Bluetooth 4. 2, and Wi-Fi connectivity wireless technology enables fast sharing and transfer of files. Other notable features include moto actions, 4G LTE network, accelerometer, fingerprint sensor, 5.7″ Max Vision HD+ display and 3, 000mAh battery.
PROS
Offers amazing plan deals
Has a fast-focusing, quality camera
Cheap
Packs plenty of memory
632 octa-core processor
5. Samsung Galaxy A10e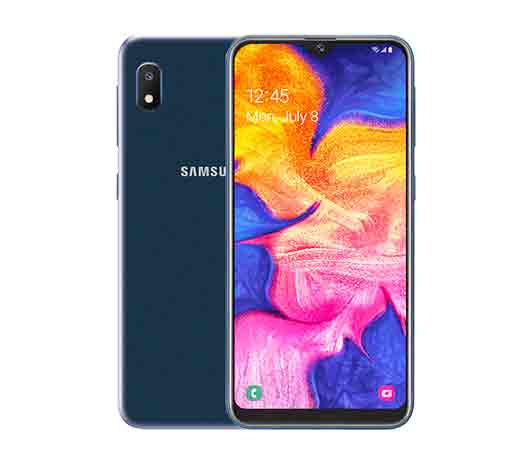 Samsung Galaxy A10e is a prepaid smartphone that works only on Total wireless carrier. This smartphone has the latest features that help you get what you need in terms of performance and reliability. The Galaxy A10e lets you make everyday moments unique by taking crisp, clear photos with an 8MP rear camera, and perfect selfies on a 5MP front camera.
Besides,3000mAh long-lasting battery gives you more time to post, talk, text and share with friends and family. Moreover, you can store more with 32GB of built-in memory without having to delete to make room. If you need more storage, expand your storage up to 512GB with a microSD card and store up to 100 000 photos.
Galaxy A10e helps you enjoy a bold, bright viewing experience on a 5 83″ Screen with an infinity display that goes edge-to-edge. Additionally, this smartphone features Bluetooth 5. 0, 2GB RAM, Android 9 Pie and 1. 6GHz Octa-Core processor.
PROS
Edge to the edge infinity display
Long-lasting battery
Affordable
Strong build quality
Comes with contract-free unlimited plans
6. Samsung Galaxy S8 – 64GB – Arctic Silver – Verizon + GSM Factory Unlocked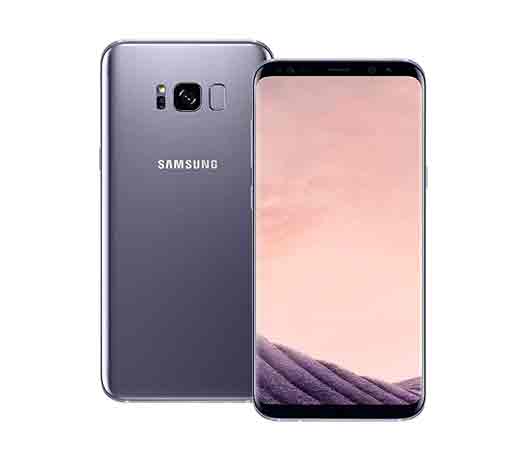 Samsung Galaxy S8 is a refurbished smartphone that has the cutting-edge features you need to do the things you love faster, more comfortable and better. Besides, an eye-catching, 5.8-inch curved display goes all the way to the edge, so you can see and experience more.
The redesigned 3, 000Mah battery in the Galaxy S8 has been built to Pass an 8-point battery safety check and delivers many hours of usage under a single charge. However, this smartphone is factory unlocked and will work on Verizon plus other GSM Carriers.
You can capture life as it happens with the Galaxy S8 camera. The 12MP rear camera and the 8MP front camera are so accurate and fast that you won't miss a moment, day or night. The internal memory has 64 GB for storing files and downloads, with RAM 4GB for supporting and installing of applications.
PROS
Has a full HD resolution
Excellent battery life
Pocket-friendly price
Produces crisp, clear photos and selfies
Massive storage space
7. Samsung Galaxy A20s, A207M, GSM, 32GB, Unlocked Phone, Dual-SIM, Blue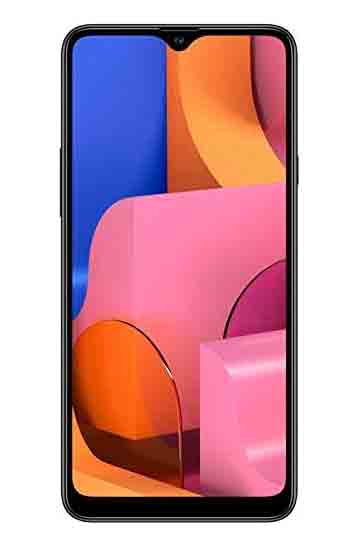 Samsung Galaxy A20s is among the best Samsung phones in the market. First of all, the phone is unlocked, meaning that it can work in any country with any compatible network provider. Also, the 32GB storage memory is large enough to accommodate thousands of files ranging from music, movies, documents, games and photographs. The RAM is 3GB and allows faster performance without hanging.
The phone operates on Android 9.0. Its Chipset is Qualcomm SDM450 Snapdragon 450, while the CPU is Octa-core 1.8 GHz Cortex-A53. The GPU is Adreno 506. It has triple rear cameras of 13MP+8MP+5MP resolutions. The front camera is 8MP. Get this elegant device and start enjoying fast internet and quality photography.
PROS
It is unlocked
It has a large RAM
Large ROM
Has a high-resolution camera
Elegant design
Bottom line
Total Wireless is a cheap mobile virtual network operator that offers incredible phone deals and plans to its customers. You can choose to bring your own phone to their network or purchase an unlocked phone from one of its famous online stores.
The phones come with different price points to fit every type of shopper. Whether you are looking for a brand, mid-range or a refurbished smartphone from reputable companies like Samsung, Apple or Motorola, Total Wireless got you sorted. You can never go wrong with the Total Wireless unlocked phones.