Why Total Wireless Bring Your Own Phone is Simple?
Total wireless is acknowledged to be among the best MVNOs across the country. They offer the best services with regards to Cell phone plans, discounts to eligible phone accessories, free phones with no money down or credit checks, and many more accessories. Since the company was incepted, they have strived to ensure that all their customers get satisfied with their products, and this can be proved by checking out some of the total wireless reviews.
The bring your phone plan by Total wireless has been on the limelight because of many benefits. They offer a simple platform on their website whereby you can apply for a plan hence no need to go to a retail store. When it comes to checking on phone compatibility, they got you covered with an IMEI checker, which is quite fast and very efficient. The bring your own phone plans are like the ordinary plans available by this company.
However, new customers can get a discount ton the standard monthly plan depending on the time frame. This article aims to guide you on everything you need to know about total wireless bring your phone. We are going to discuss more on how to ring your device and any other related information that will ease your process to enjoy Total wireless services.
How to Bring your device to Total Wireless-Complete guide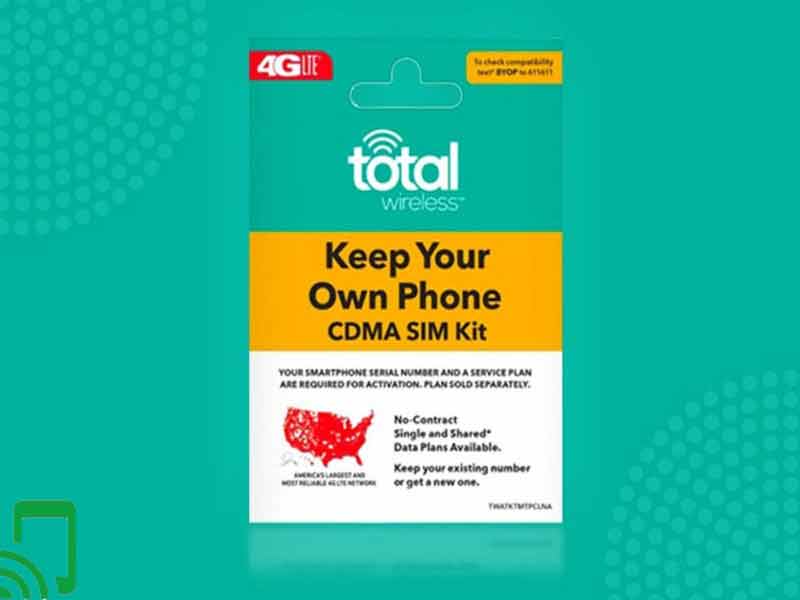 Step 1: Check on eligibility
In BYOP, eligibility defers from Total Wireless Compatible Phones in several ways. Eligibility is whereby your phone should meet particular terms and conditions which the company has outlined. As for this case, Total Wireless has the following terms and conditions which you need to adhere to;
The phone you plan to bring should be unlocked
The device should never have been stolen or lost
You should not be in any contract with your previous SP
These are the basic things you need to consider when it comes to checking eligibility. You can also refer to community forums and learn more about the changes that may be made to it.
Step 2: Check on phone compatibility
Phone compatibility is the core of bring your own device at Total wireless. If your device is not compatible, you will have to get a new device from their store or third-party stores like Amazon and Walmart.
To check on phone compatibility, Total wireless offers an IMEI checker. An IMEI is like a serial key which identifies the phone's make. So, once you key in your IMEI details, you will get real-time information as to whether your device is compatible or not.
Step 3: Choose a phone plan
Once you have seen that your device is compatible, this is the next step to take. Total wireless prepaid plans come with a lot of diverseness and they give you the flexibility to choose what you need the most with regards to talk, text and data. Below is a list of the plans you can opt for;
$25 plan
This plan gives you unlimited talk and text for 30 days. However, you do not get any data plans. This option is cool for people who have Wi-Fi, or they use basic phones that do not have access to internet.
$33.20 plan
This plan comes with 5 GB of data plus unlimited talk and text for 30 days. You also get discounts on AutoPay and paperless billing.
$57 plan
This plan offers you 15 GB of data, unlimited talk and text for only 30 days. Discounts apply in paperless billing and AutoPay.
$80.70 plan
For around $80 per month, you get to enjoy 20 GB of data and unlimited talk and text
$95 plan
This plan offers you 25 GB of data for 30 days. You also get unlimited talk and text you. The user is also assured of discounts if AutoPay and paperless Billing is applied.
There are cons that come about with regards to Total wireless plans and they include the following;
No caller ID
They all lack Unlimited music streaming and SD video streaming
Mobile hotspot is not available.
It would be best that they include these services to the plans soon.
Step 4: Buy a Sim card
The Sim card kit is necessary to synchronize the network data. If your device had a Verizon wireless Sim card, you do not need to get a new sim card. Since Total wireless uses Verizon's network, the same data synchronization to your Verizon sim card in total wireless will apply.
However, if your device lacks a sim card, then it is best that you get one. Total wireless ells them at an affordable price in their online or retail store. You can also get them if you opt for a Total wireless family plan.
Step 5: Activate your device
Once you think everything is in pace, you will need to activate your device. This can be done very easily from their website. Just login to your account and select the option activate. After that, simply follow the onscreen instructions for completion of the process.
These are the simple steps to ensure that you get fully connected to Total wireless. If you have any issues, simply contact customer care and they will guide you through the process.
Why is Total wireless network so reliable?
Total wireless is an MVNO, which uses Verizon wireless network transmitters. This means that if you also have a Verizon compatible device, it may also work at Total wireless. Since they use Verizon's network, no matter where you travel to across the country, you are assured of stable networks unless there is a congestion.
Bottom Line
Total wireless is an ideal option for those looking for diversity in cell phone plans. They also have a reliable customer care team which will help you in any issue. For those who love participating in forums or reviews, make sure to always leave a review on honest opinion about their Bring your own phone services. This will help in shaping up their services so that you get the best experience.