The 7 Best Tracfone SafeLink Phones
Tracfone is the main service provider with various subsidiaries including the SafeLink wireless. Like any other normal phone, Tracfone SafeLink phones will allow you to converse with your family and friends cheaply and anytime that you may want. Besides, either a regular phone or a smartphone that can be used with SafeLink wireless provider is equally compatible with the TracFone network. For a phone to be used on the Tracfone network technology, it be must be unlocked with a Tracfone sim card.
Moreover, SafeLink is a free cell phone service provided by the US government to the low-income earners who survive under the poverty level. For one to qualify, you must go online and fill the application forms, the application is then reviewed and upon eligibility, the member is notified. Only one member per each household qualifies for this lifeline program. The more below the family is under the poverty level, the more the free minutes it receives.
Unlike some of the wireless providers, SafeLink accepts most GSM phones. However, all the unlocked phones and those that are upgrades at SafeLink store are SafeLink compatible phones. For its customers, SafeLink offers free wireless services and free handset for those that qualify to keep the subscribers connected to the telecommunication world. However, it's worse when you get to know that your phone is not compatible with SafeLink carrier, to prevent the mix up you must have the right information.
What Are SafeLink Wireless Phones?
Applicants for SafeLink wireless phones qualify if they only meet eligibility criteria outlined by the federal US government. The guidelines receiving state assistance such as Medicaid, public housing and food stamps. The beneficiaries should have a total household income that is at or below the state poverty level and no member of the household is enrolled in the SafeLink programs. Besides, the SafeLink gives free cellphones together with a free monthly allotment of minutes.
In line with SafeLink wireless, the low-income subscribers can own a SafeLink wireless phone and enjoy monthly cell plans and other benefits free of charge without the restrictions of a credit check, monthly bill or contract terms limitation. The service is government-sponsored and its applications in several states in the United States. Upon receiving the phones, customers are sent a Tracfone brand name prepaid phone.
How to Go About a SafeLink Phone Replacement?
If your phone is stolen or broken, you can take the initiative of doing a sim replacement phone and get the old phone deactivated it was lost or stolen. The first step is to contact the customer care representative and report the matter immediately. You must report any loss or stolen SafeLink smartphone as soon as possible to be able to get your replacement phone and any lost minutes.
When you get your SafeLink phone replacement, confirm whether it has all the components starting from the batteries, charger, sim card and activation card. Afterward, you have to call the number on the card, follow the prompt instructions and activate the phone with SafeLink. Otherwise, the replaced phone will come in the form of a refurbished phone.
What Are The 7 Best Tracfone SafeLink Phones?
SafeLink is one of the leading wireless providers offering free government phones across the US alongside the SafeLink Tracfone phones. The following are some of the best phones offered by the earlier mentioned service provider.
Read More: Does Boost Mobile Work With Tracfone? It depends on if your phone is compatible, and you'll have to buy a Boost Mobile SIM card… learn more!
1. Samsung Galaxy A10e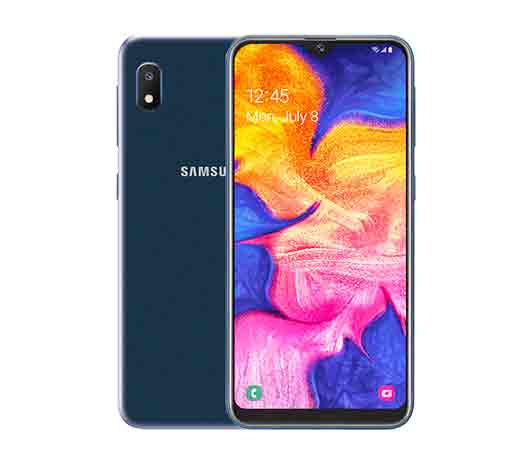 This device can only be used on Tracfone prepaid wireless carriers due to its locked nature. The 32GB internal memory provides sufficient space for storing movies, games, photos, and videos. Besides, the memory is expandable to 512GB with a microSD card creating room for limitless storage space without having to delete any single item.
For the photogenic individuals, the good news is that it can store up to 100,000 photos. The viewing experience is greatly enhanced by an edge to edge 5.83″ display that provides an immersive field of view before scrolling. The battery capacity is 3000mAh which gives you a long-lasting battery life.
The running and processing of the application is perfected by the 1.6GHz octa-core processor and the 9.0 android version. For quality photos and videos, the 8MP rear camera and 5MP front camera gives it all. Other feature includes Bluetooth 5.0, 2GB RAM and 4LTE internet with Wi-Fi connectivity.
PROS
Infinity display
Fast processor
Expandable memory
Long battery life
Wi-Fi enabled
CONS
Locked in nature
2. Samsung Galaxy S7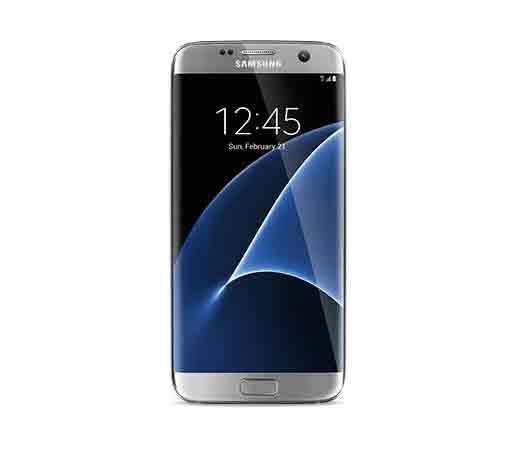 This is a prepaid phone that is only usable with the TracFone cell plan of your choice. The phones come with no contract that enables you to enjoy total wireless freedom. The display is 5.1″ Quad HD super AMOLED screen with a fingerprint scanner enables the security of your phone.
The processing speed is greatly enhanced by the Qualcomm snapdragon 820 processor with the help of android version 8.0 that provides better performance and quicker in-device communication. The camera details are just amazing, 12MP rear-facing camera and 5MP front-facing camera for capturing moments and capturing life events.
The massive storage space will just wow you! Photos, other important files, and applications can be stored in 4GB RAM,32GB ROM expandable to 256GB sold separately. You can download and store as many applications as possible without necessarily erasing to create space. The Bluetooth version 4.2 ensures wide compatibility and faster transfer of data.
PROS
Massive storage
Quick processor
Good camera specs
Security enhanced
Fast Bluetooth speed
CONS
3. Moto E5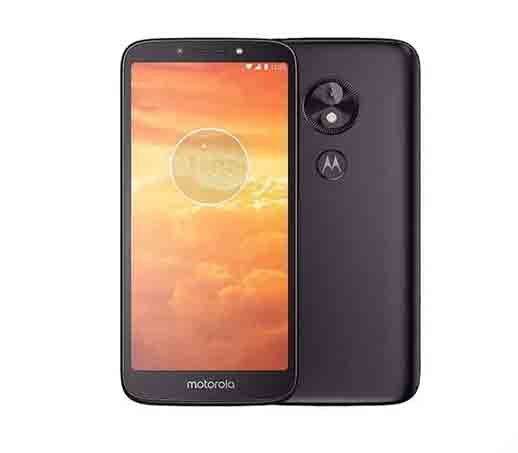 This smartphone is factory unlocked with 4G LTE networks and compatibility with all GSM and CDMA carriers except sprint. Courtesy of the 4000mAh battery capacity, the smartphone can go all day long on a single charge and in case you need a power boost, the 10W adapter charger gives a rapid charging.
Besides, the 5.7″ display gives an expansive viewing of movies, games and perusing files with less scrolling. The fingerprint reader provides security and protects the confidentiality of your phones. For capturing wonderful memories, the phones come with an 8MP rear camera and 5MP front-facing camera for capturing stunning selfies.
The memory is quite expansive with 2GB RAM, 16GB internal memory for maximum storage of files and applications. Also, the snapdragon 425 quad-core 1.4GHz provides fast processing and performance with an android version 8.0. Data transfer is made easy and faster by the Bluetooth version 4.2.
PROS
It is cheap
Wide display
Bluetooth enabled
FM radio
All battery life
CONS
No microSD
4. Samsung Galaxy S10e Lite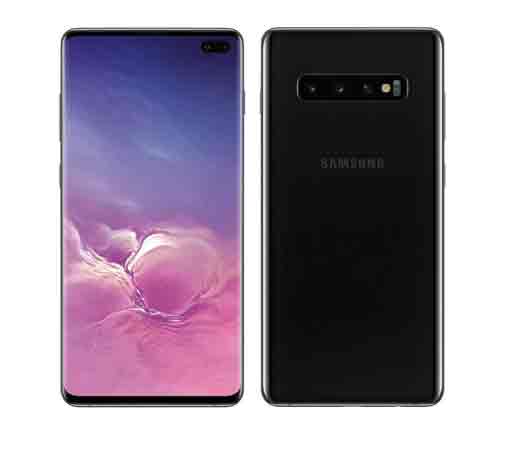 Samsung galaxy s10e captures pro-grade photos with the dual-lens 16MP and 12MP rear camera effortlessly of the world as you see it. The 5.8″ infinity display with full HD + dynamic AMOLED for more detail and clarity, more immersive and uninterrupted content with end to end viewing.
The multi identification ID by use of the fingerprint sensor and the facial identification provides high security and it makes the content inside your phone inaccessible by a third party. The 3000mAh battery capacity gives you enough time to conduct all-day business communication and multimedia needs.
The battery optimizes and uses power intelligently by learning when and how you use our phone to deliver a remarkable performance throughout the day. Besides, the wireless power share provides a convenient way of accessing power in times of low battery. The memory is expandable to 128 GB and 6GB RAM, you can comfortably download and store large files.
PROS
Long battery life
Expandable memory
Infinity display
Multi ID identification
Quality photos
CONS
It is expensive
5. LG STYLO 4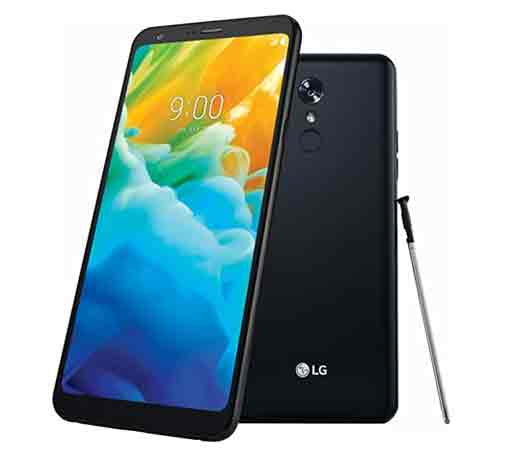 This 4G LTE prepaid smartphone comes with an amazing cell phone plan that is worth having. Capture everyday events with the 13MP camera rear-facing camera and the 5MP selfie camera. The infinity 6.2″ HD display offers a wide view of streaming movies and watching content seamlessly with less scrolling.
The processing speed is fast with the 1.8 octa-core processor, android version 8.1 and faster transfer of data is highly enabled by the Bluetooth version 4.2 wireless technology. If you can't do without music, the availability of an mp3 player will give you a massive listening experience.
The device can connect to the Wi-Fi hotspot for reliable and quick internet solutions. The Wi-Fi and GPS capabilities of the smartphone allows you to explore and know the world around you. When you are new to a place or you lose direction, you can easily navigate through the GPS.
PROS
Fast data transfer
Cheap cell phone plans
GPS fitted
Immersive display
Pro-grade camera
CONS
No warranty details
6. Samsung Galaxy J3 Luna Pro

Stay connected to Samsung Galaxy J3 LUNA pro prepaid smartphone with 4G LTE compatibility. The phone dimension ensures that it comfortably fits in the palm of your hand. Camera specifications include a 5MP rear camera and 2MP front-facing camera for capturing of best moments and taking videos to bring them to life with the touch screen display.
The battery capacity is high that makes the powerful battery to provide power all day long. The memory packs 16GB internal memory expandable to 256 GB. The android version 6.0 features a 1.4GHz quad-core processor leading to a better, effective performance and quicker in-device communication.
Bluetooth version 4.2 ensures that your device is compatible with a wide range of devices while providing fast data transfer. For connectivity and exploration, the WIFI and GPS capabilities of the device allow you to maneuver easily.
PROS
Expansive memory
Fast data sharing
GPS and WIFI enabled
Cheap prepaid plans
Nice camera feature
CONS
Monochrome color
7. Apple iPhone 7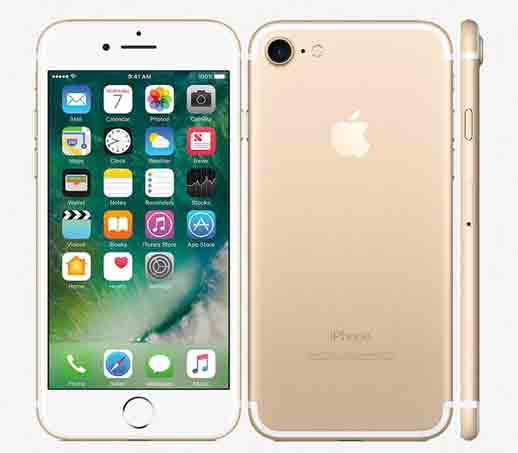 This is a fully unlocked refurbished phone compatible with any carrier of your choice including US Cellular, Verizon, AT&T, T-Mobile, sprint, cricket and many more. The device includes a charger and charging cables may be generic but it will be UL or MFI certified.
The product is inspected to have very few cosmetic damages when held at arm's length. It's important to note that the phone doesn't come with a Simcard or headphones. The device is tested to have a minimum capacity of 80% with better battery health.
It has also passed a full diagnostic test which ensures like-new functionality and removal of any prior-user personal information. The iPhone 4.7″ retina HD display enables an end to end viewing with vibrancy. The iPhone is rated to be water and dust resistant with a durable design.
PROS
Fast performance
Waterproof
Faster LTE
Long battery life
High carrier compatibility
CONS
Not sold new
Bottom Line
Are you looking for a SafeLink compatible phone? This article will help you find the best phone that will cater to your telecommunication needs together will better cell phone plans. It is important to note that Tracfone compatible phones are directly connected to SafeLink wireless phones as the latter is a subsidiary of the Tracfone carrier.