The Best Virgin Mobile Cell Phone Plans
Virgin Mobile operated as an MVNO, on Sprint's network until February 2020, when it got transferred to Boost Mobile. This transition benefited most Virgin Mobile subscribers, as Boost provides a diverse variety of plans and affordable prices in comparison to Virgin Mobile. However, existing customers for the Virgin Mobile cell phone plans will migrate to Boost Mobile that is also owned by Sprint.
Most importantly, Sprint engaged in a deal to merge with T-Mobile to sell its prepaid service to Dish Network. Nevertheless, most of the Virgin customers were able to maintain their numbers, phones, and payment dates, making the transition relatively simple. Virgin Mobile's plans enable you to stay connected with the amount of plan you want without contractual terms. Some plans prioritize unlimited calling, other plans come with unlimited SMS and Unlimited everything plans.
On the other hand, if you already possess a phone that's unlocked, Virgin Mobile also provides some very affordable plans through the bring your own device program. Besides, whether you're an elderly citizen who is tech-savvy and chooses to stay digital, there are the best cell phone plans for seniors. You can video chat with grandkids, and post on social media because there's a phone plan with great senior discounts out there for you.
Is Virgin Mobile Beneficial?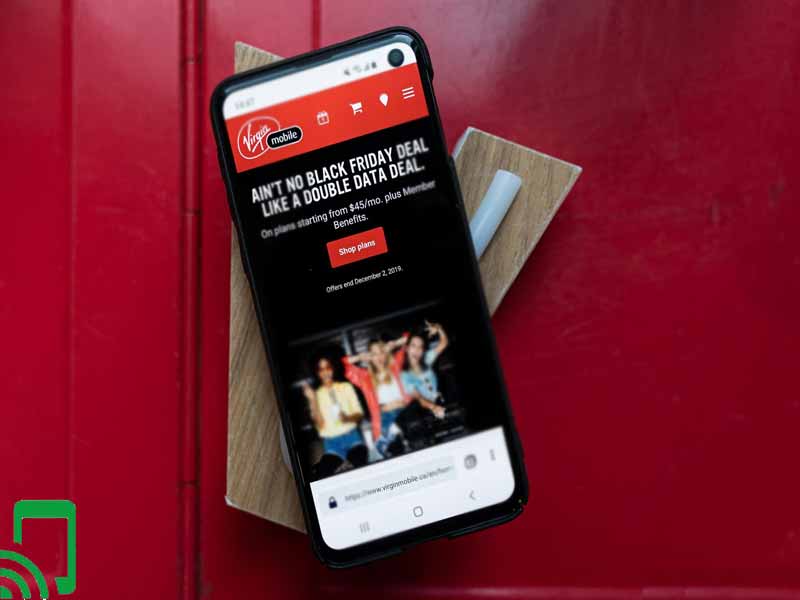 Virgin Mobile's plans are ideal if you require lots of data or more flexibility. This carrier features;
1. WiFi Calling
Wi-Fi Calling enables you to get text messages, make and receive over a Wi-Fi network. This comes as a standard feature on Virgin Mobile, but only gets supported by select smartphones, including many recent Samsung models, and Apple phones.
2. Unlimited Service Plans
Virgin Mobile provides customers with an affordable cellular phone plan or another wireless device with the call, text messages, and data. There are no annual contracts and has a 7-day, as a return and refund agreement period, whenever customers are unsatisfied.
Virgin Mobile offers three unlimited plans. Note that after using the allotted LTE for each plan, Virgin's terms state that data speeds are then reduced to 2G.
$35 per month plan gives you unlimited talk, data, and text with 5GB of 4G LTE data.
$45 per month, gives you unlimited data, text, and talk, plus 10 GB of high-speed 4G LTE data. Additionally, the customer gets unlimited international texting, and 100 international minutes.
For $60/month, you get unlimited everything, including unlimited 4G LTE data.
3. Add-Ons
This carrier offers add-ons for the mobile hotspot, phone insurance, and international calling.
Mobile hotspot: You can have data with up to five devices, starting at $3 per day.
Phone insurance: You can protect your device against damage, theft, or loss for $7 per month per device.
International calling: You can make unlimited calls to Canada and Mexico and select from 70+ other countries for more coverage starting at $5 per month.
4. Simple Payment System
Virgin Mobile also makes it easy for customers to settle their bills. Customers can have a top-up card from any of the 150,000 stores across the United States and add funds to their current balance.
You can even make payments for your monthly charge on your phone, without logging onto an online account to pay with your top-up card. Interestingly, it's easy to switch your plan if you require more or less data, talk, or text.
Bring Your Own iPhone Program
Virgin Mobile welcomes new customers to bring CDMA-compatible iPhones. However, you need to check on the eligibility of your phone and buy a Virgin Mobile SIM card. If you want to bring your iPhone, you can order a Virgin Mobile iPhone SIM card for $9.99. Usually, most iPhone versions operate with Virgin Mobile but ensure that it's one of the Virgin Mobile compatible phones, before purchasing a SIM card.
Moreover, you can install the SIM card, buy a plan online, and activate your iPhone on Virgin Mobile's network. If you want to keep both your current phone and number, you can bring both of them to Virgin Mobile. To do so, all you require is a Virgin Mobile SIM card.
Additionally, If you're looking for a new phone, intending to keep your current number, it's allowed, and you won't get charged to switch. Unfortunately, it's not possible to bring your own non-Apple current cell phone to Virgin Mobile.
What Are The Best Virgin Mobile Cell Phone Plans?
Virgin Mobile provides 3 plans in The United States to all the existing customers that got automatically transferred to Boost. The Virgin Mobile phone plans got replaced with similar or upgraded plans on Boost Mobile.
1) Virgin Mobile Plans
Virgin Mobile provides very basic options for prepaid cell phone plans with a difference of $10 apart and starting from $35 per month for the lowest plan. Besides, Virgin Mobile refers to them as "Unlimited plans," but only their top tier plan is purely unlimited in 4G data.
Virgin Mobile Plan Features;
Unlimited talk and text on Sprint's 4G LTE network
Data allotment on 4G LTE (unlimited 2G data after cap)
DVD-quality streaming (480p)
No contract
50 domestic roaming minutes
i) $35 Unlimited Plan
No Contract
BYO exclusively on iPhone
Mobile-Optimized video streaming (up to 480p+)
Unlimited National Talk and text
5GB full-speed data then slowed with no overage
$35 per month + $25 upfront excluding phone costs
ii) $45 Unlimited Plan
No Contract
BYO exclusively on iPhone
Mobile-Optimized video streaming (up to 480p+)
Unlimited national talk and text
10GB full-speed data then slowed with no overages
$45 per month + $25 upfront excluding phone costs
iii) $60 Unlimited Plan
No Contract
BYO exclusively on iPhone
Mobile-Optimized video streaming (up to 480p+)
Unlimited national talk and text
Unlimited data, users of more than 35GB in a month may experience reduced speeds
$60 per month +$25 upfront excluding phone costs
Virgin Mobile also provides some extras if you wish to connect your devices to a mobile hotspot, make international calls, or have phone insurance. Unfortunately, you have to pay for these perks.
2) Mobile Hotspot
When adding mobile hotspot use, Virgin Mobile provides some unique options on the Virgin Mobile hotspot plans. You can pay daily for 500MB hotspot data, or pay per month for 1GB or 2GB. The daily option is suitable for travelers in occasional usage for mobile internet. Meanwhile, the monthly option is ideal for consistent business travel, within the U.S.
Once the mobile hotspot data get depleted, the plan won't automatically renew until it resets the following month. However, Virgin Mobile renews your plan before the lapse of the month if you pay early using their "Plan Restart" feature.
What is Assurance Wireless Lifeline Program?
Virgin Mobile USA provides lifeline cellphone service supported by the United States Federal Communications Commission's Universal Service Fund under the Assurance Wireless brand. The program gives a free government  smartphone, 350 free local, and domestic long-distance voice minutes, unlimited text messages, and 1 GB of data per month to individuals who meet eligibility guidelines and resides in a participating state.
Besides, on top of the standard services users get, they may add additional voice minutes, text messages, and international long distance through pre-payment with a debit card, credit card, Virgin Mobile top-up card, or PayPal.
Interestingly, to make this program more accessible and comfortable, the Assurance Wireless Company offers some Virgin Mobile and Assurance wireless phones to eligible members. This program gets initiated by the U.S Federal Government, a subsidy beneficial to the low-income customer giving out free cell phones, among other services.
However, the Assurance Wireless Phones is available to only those people whose earning source falls under the eligibility criteria of less than 135%. The Assurance Wireless Compatible Phones is the subsidy of Virgin Mobile.
What Smartphones Are Compatible with Assurance Wireless?
Assurance wireless plans comprise smartphones that are entirely free and packed with a free talk time of 350 minutes and 500MB of free data. If you need more than three hundred and fifty minutes of calling, then it's much simpler to purchase extra with your credit card.
All phone providers on the lifeline program offer free government cell phones to eligible members. Any consumers willing to stick to this carrier can upgrade to assurance wireless provided their cellphone is one of the Assurance wireless compatible phones.
Assurance wireless is one of the telecommunication companies partnered with the U.S government to provide lifeline services by federal universal service fund. If you want to subscribe for assurance wireless, and you are a nonmember of the lifeline scheme, you need to obtain an assurance wireless smartphone, then utilize virgin mobile. This is the only way you can enjoy the benefits of assurance wireless for the lifeline scheme.
Bottom Line
Virgin Mobile's is one of the cheapest mobile virtual network operators (MVNO) in the U.S availing of simple plans, a simple payment system, and a decent inventory of phones and available services. According to many customer reviews, the largest percentage of subscribers is more than satisfied with the Virgin Mobile offerings. If you are a lifeline beneficiary, you can join the Assurance Wireless brand of Virgin Mobile and access the best services with excellent customer care.