The Boost Mobile Cell Phone Plans 2021
Boost Mobile provides a reliable network to a more significant percentage of Americans availing nationwide cell signals and Internet speeds of up to 4G. However, after finishing its $1.4 billion buyouts of Sprint's prepaid services, Dish promised to enter the retail wireless market by introducing new Boost Mobile cell phone plans for its customers. Serving more than nine million customers, Boost Mobile ranks the best prepaid mobile provider with the cheapest phone plans and phone deals.
Most importantly, DISH recently acquired Boost Mobile from Sprint and put it on T-Mobile's network for seven years. This move translates to a significant upgrade in terms of coverage and reliability. Besides, Boost Mobile provides prepaid and no-contract cell phones, cell phone plans, and accessories. 
However, like all the prepaid cell phone carriers, you'll pay for Boost Mobile prepaid phones upfront, and you'll only pay for what you consume. This mechanism means that no overage fees or roaming charges. Nevertheless, prepaid plans generally offer lower prices than postpaid plans, and you won't be required to sign a contract or have a credit check. 
What Are the Best Boost Mobile Cell Phone Plans?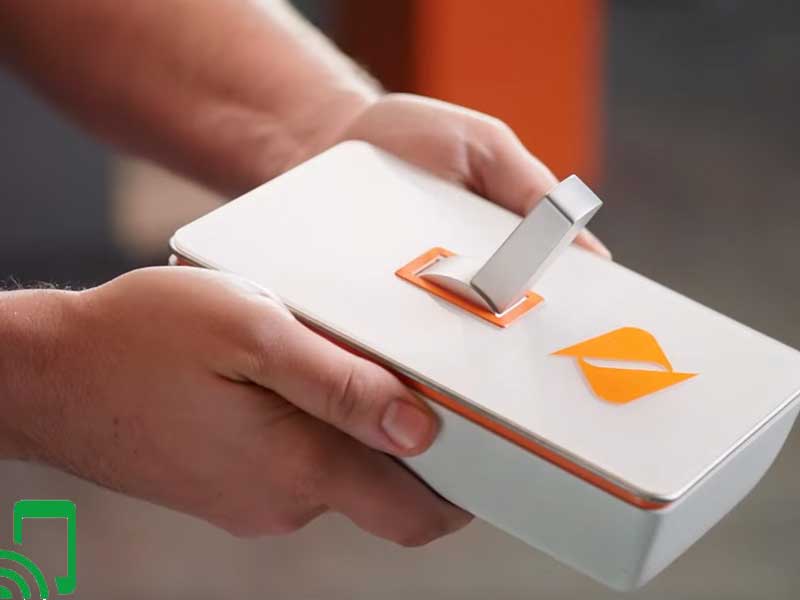 Boost Mobile offers several data plans to choose from, each having different perks and features, including varying mobile hotspot allowances and HD video streaming. The Boost also provides bonus extras to top up to your plans, such as live and on-demand TV and international roaming features. 
Using these phone plans, you can mix and match any plan to create your desirable family plan. You can add up to 5 lines to each plan. Plus, the cost to add an extra line depends on your plan. The families can mix-and-match from the immediate and ultimate unlimited plans.
1) Mobile Phone plans
First, DISH introduced the shrink-It plan that features 15GB of high-speed data and unlimited text and talks for just $45/month for the first 3 months. After the end of 3 months, your plan gets discounted to only $40/month, and then after an additional three months, the plan goes down for just $35/month. Customers can sign up for any of the two plans using their existing compatible device or buy a new device from Boost. They include;
i) $35 for 10GB 4G LTE per month
Unlimited talk and text
Mobile hotspot
ii) $25 for 5GB LTE per month
Unlimited talk and text
Mobile Hotspot
For new customer only
iii) $15 for 2GB 4G LTE per month
Unlimited talk and text
Mobile Hotspot included
New Bring Your Own Device customer only
iv) $10 for 1GB 4G LTE per month
Unlimited talk and text
1GB Mobile hotspot
Applicable to new Bring Your Own Phone customer
2) Mobile Wifi Hotspot Plans
i) $50 for 35GB 4G LTE per month
Unlimited data, talk, and text, 12GB mobile hotspot
2 lines for $80
3 lines for $110
4 lines for $140
5 lines for $170
Unlimited SD steaming +
ii) $60 for 35 GB 4GLTE per month
Unlimited data, talk, and text, 30 GB mobile hotspot, and a line for only $40 per month
 2 lines for $100
3 lines for $140
4 lines for $180
5 lines for $220
Unlimited HD streaming+
iii) $35 for 3 GB 4G LTE per month
Unlimited data, talk, and text, Mobile hotspot included
2 lines for $60
3 lines for $90
4 lines for $120
5 lines for $150
iv) $35 for 6 GB 4LGTE per month
Unlimited data, talk, and text, Mobile hotspot included
2 lines for $60
3 lines for $90
4 lines for $120
5 lines for $150
Walmart customers' exclusive, after the monthly data allotment gets exceeded, the speeds will reduce to 2G data speed, for all the above plans. See more boost mobile plans.
3) Mobile family plans
You have numerous options when it comes to selecting a Boost Mobile family plan. Besides, you can customize your family plan through the mix and match of any lines. You can also add additional lines for $30/month or $40/month, but it's impossible to mix and match the unlimited plans.
Besides, no matter the Boost Mobile family plan you opt for, you'll be saving some cash on your monthly phone plan, something every plan user looks at.
Additionally, if you wish for a family plan on a nationwide plan, you can secure up to 5 lines, and each line gets discounted between $5/month and $40 per month.
However, keep noting that you can't mix and match these plans. Hence, when choosing a plan, consider the one that can satisfy every family member, especially the heavy data consumers. 
Does Boost Mobile Offer Free Phones?
Boost Mobile offers deals, cashback, and coupons that enable online shoppers to receive the most affordable plan. To make purchases even more interesting, Boost Mobile offers coupons and promo codes. Besides, Boost supports the eligible lifeline members by providing the best free government smartphones to low-income families, alongside mobile plans which include minutes and text every month. 
How And When Can You Upgrade Your Boost Mobile Phone?
Boost Mobile customers can upgrade their phones anytime, as long as they are on a prepaid contract. After making 12 consecutive timely monthly payments with Boost, you're qualified for its phone financing program. However, customers who have had the same device activated on their account for consecutive 120 days, they may earn up to $100 credit for a new device.
Notably, fees may apply for the device upgrading process. The available phones through this program are subject to change over time. Currently, the available upgrade device on Boost Mobile upgrade phone includes a Samsung Galaxy A20 that retails at $250, for a $1 down payment, plus 18 monthly payments of $12.
Moreover, BoostUp is the program that enables existing customers to upgrade to a new smartphone, with a down payment and tax payment upfront, and an agreement of 18 monthly payments to pay off the device.
You can upgrade to a new device online by following these steps;
Go to boost mobile website.
In the top right corner of screen select 'Sign In' option.
Log on your account with your phone number and PIN.
Under your account details check your availability for an upgrade with the BoostUP! Program.
If you're eligible, click on the 'Start Shopping' link and choose the new phone you want.
 Complete the instructions for the 'Installment Billing Agreement' and pay the down payment and taxes.
You will receive an email confirmation of your upgrade.
Over the next 18 months, you'll see an addition to your bill to pay off the phone.
What Deals Does Boost Mobile Have For Its Customers?
Boost Mobile offers a plethora of cell phone deals for new and existing customers. Most service providers avail discounts and promos to its customer to a particular season in a year. The Boost Mobile deals with existing customers to give a certain product a discount to spend less and save money.
However, the best deals include providing the best deals, such as incentives, web specials, and monthly bill reductions. Apart from that, you can tradeoff your device, but you won't achieve the same deals as on new phones. Boost Mobile has some discounts on new phones, but the much you can save is $100. 
What are the Boost Mobile Cell Phones?
Boost's Mobile phones are available both online and in-store for outright purchase. However, if you're unwilling to pay for a new phone upfront, the carrier also has payment plans for qualified Boost Mobile customers. You can find Boost Mobile compatible phones ranging from refurbished cell phone plans to the latest models. 
Besides, the company doesn't provide all of the newest brands on the market today, but the carrier still has a good selection. You can land on an older and cheaper phone from Apple, Samsung, LG, and Motorola brands, plus some of the newest Android and iPhones.
Does Boost Mobile Support Bring Your Device To Their Network?
Anyone focusing on saving money by not purchasing a new phone can bring their own device, and sign up for a Boost cell phone plan, provided the device is compatible with the Boost network affiliate. However, bring your phone Boost customers can find free phones when you switch to Boost Mobile promotion. 
On the other hand, if you don't possess a compatible device, you can buy a phone directly from Boost. The phone starts from renewed affordable phones to the latest and quality models. Generally, Boost has a wide selection of available mobile devices and includes flagship phones from Apple and Samsung and more budget-friendly smartphones from manufacturers like LG and Motorola.
Bottom line
Boost Mobile provides customers with prepaid plans without annual contracts. There are unlimited data plans inclusive of large amounts of hotspot data, to basic low data plans. For this reason, Boost Mobile has a cell phone plan to suit your budget. Interestingly, all the plans include taxes and fees, unlimited data, text, talk, unlimited music streaming, and 99% nationwide coverage and voice roaming.