The Pay As You Go Phone Walmart
Millions of Americans and people around the globe are embracing the pay as you go phones due to their stunning features compared to the post payphones. The pay as you go phones is unique in that they are not tied to any service provider. This gives you the flexibility to switch service providers and enjoy no contract plans plus many more benefits. The Walmart pay as you go phones have become quite common with both good and bad customer reviews.
Walmart millions of customers every year with its wide range of products in over 4000 retail stores across the US. Walmart also has a massive online presence and they are known to offer the best products from foodstuffs, kitchenware, office ware and most of all electronic gadgets. They offer amazing unlocked cell phone deals and discounts on some phone accessories which makes them stand out against most retail and online stores.
Are the pay as you go phones on Walmart really worth it? This article will dive deep into how you can get the pay as you go phones at Walmart and whether they are good enough when bought from other dealers. You will also learn on some pay as you go plans which can work perfectly with the phones. Read ahead to learn more!!
What to consider before choosing a pay as you go phone on Walmart?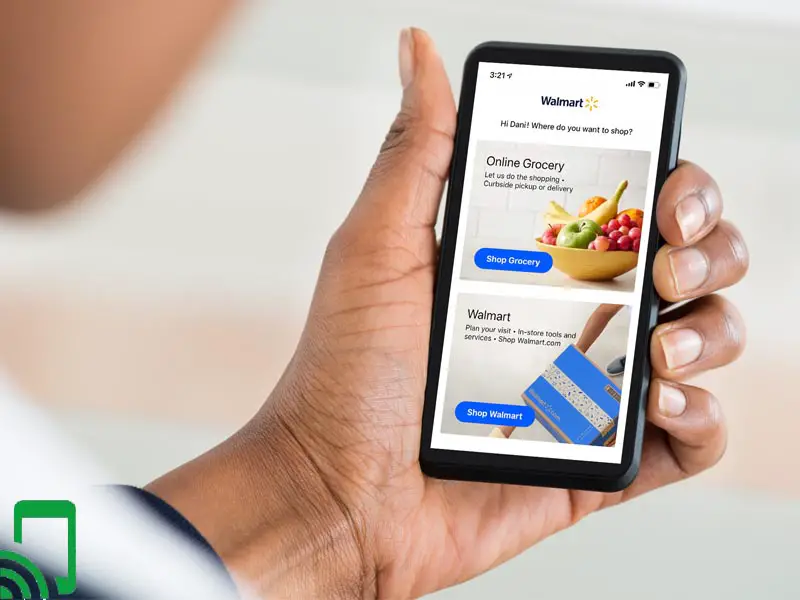 Walmart offers a wide range of pay as you go phones and you may find yourself in a dilemma when choosing the best phone to suit your personality. Below are some tips to help you find the perfect phone for you;
i) Performance
The performance of a phone is greatly exhibited with the phone's processor, RAM, and chipset. If you are looking for a mid-range of the low budget phone, make sure to choose a device with not less than 2GB of RAM. The phones should also have an octa-core processor to ensure good performance.
ii) User Interface
Get a device with a friendly user interface with regard to your tech background. Each phone varies with the UI. They have reliable cell phones for seniors which you can easily navigate through apps especially those that are essential.
iii) Camera Quality
Camera quality is important for people who enjoy taking photos and posting them on various social media platforms. You should check out the specs of the camera and also visit YouTube to see some of the reviews on the phone.
iv) Battery Life
Get a Pay as you go phone from Walmart with roughly 16 hours of battery life. There are other phones that go up to 25 hours of battery life under optimization but you can buy them if you are financially well-off.
v) Software Updates
If you value software updates aiming to better the user experience of your phone, then get a phone that offers fast software updates. A good option is the Motorola prepaid phones known to offer the latest Android upgrades faster followed by Samsung.
What pays as you go phones are available on Walmart?
Walmart sells a wide variety of pay as you go phone plans which are categorized in to;
1) Low-budget pay as you go phones
Some of the low budgets pay as you go phones include;
iPhone 6
LG rebel 4
Moto E5 Play
Moto G7
Samsung Galaxy A20
2) Mid-range phones
Some of the best mid-range budget phones you can consider include;
Google pixel 3a
LG stylo 4
iPhone 8
Samsung Galaxy A50
3) High-end or flagship phones
Walmart also sells some of the best flagship devices in the market and they include the following;
iPhone 11
Samsung S10
Samsung Note 10
Xiaomi Mi 8
You can buy some of these phones at their online or retail stores near you.
Can you get a free pay as you go phone in Walmart?
No! Walmart does not offer free phones as of 2020. However, you can get very amazing deals and discounts on phones at some specific times of the year. The discounts can save you hundreds of dollars since some phones can cost as low as $100.
If you are looking to get a free phone, you can visit the nearest free government phone stand and learn more about the free phone providers.
What is the best pay as you go phone plans on Walmart?
Once you have the prepaid phone on Walmart, you need a cell phone plan for talk, text, and data plus other communication services. Walmart collaborates with several service providers to offer amazing deals to customers who buy phones from them.
Currently, the best and most recommended plans are offered by Straight talk. You can choose between the $45 where you get unlimited talk, text, and data. They also have a  $35 plan that offers unlimited talk, text and 3 GB of data.
Other service providers offering prepaid plans include;
Total wireless
Family Mobile
TracFone
Verizon
Simple Mobile by T-mobile
At&t
Net10 wireless
You can check out the deals available at Walmart's pay as you go plan's section.
Are there pay as you go Burner phones at Walmart?
Yes! If you are looking to get a cheap burner phone, Walmart has you covered. They offer a wide range of these non-trackable phones at a very affordable price. The burner phones can be good phones for seniors, kids and also act s a good spare phone for you. Currently, the pay as you go burner phones on Walmart starts at around $10. Some of these devices include;
Verizon wireless Freetel eTalk
Walmart Family Mobile Alcatel
AT&T prepaid Alcatel smart flip.
Tracfone Alcatel MyFlip
Bottom Line
The pay as you go phones come with many great perks and a major one which is to save money. Walmart offers legit phones and they all come with a warranty. Many customers have given positive reviews on the phones hence there are low chances of getting disappointed. You can also get free shipping if you buy a phone that costs more than $35.