The Ting Cell Phone Plans in 2021
With the up rise in the number of service providers in the US, it has become hard to find the best service provider to go for. Some claim to have amazing offers but as soon as you enroll, you are surprised with their poor customer service, poor network coverage and worst of all, you are tied to them with a contract. Despite these services from some repulsive service providers, there are some good cell phone plan providers giving away genuine deals. One noticeable service provider is Ting mobile and their amazing Ting cell phone plans.
Ting mobile is an MVNO and an Internet service provider in the US. They offer coverage for devices that use CDMA network technology through Sprint mobile while GSM devices get connectivity through T-Mobile. Ting mobile is known best for their astounding cheap phone plans and their recently launched fiber internet services which are growing rapidly among States in the US.
Despite them not having unlimited cell phone plans or phone plans for kids, they claim to offer people the freedom to pay only for what they use for in terms of talk, text and data units. Once you read this article, you will get precise information on the perks of getting Ting cell phone plans, how you can enroll and much more information regarding the company. So, if you want to know more about their plans and any related information, read below.
Why choose Ting?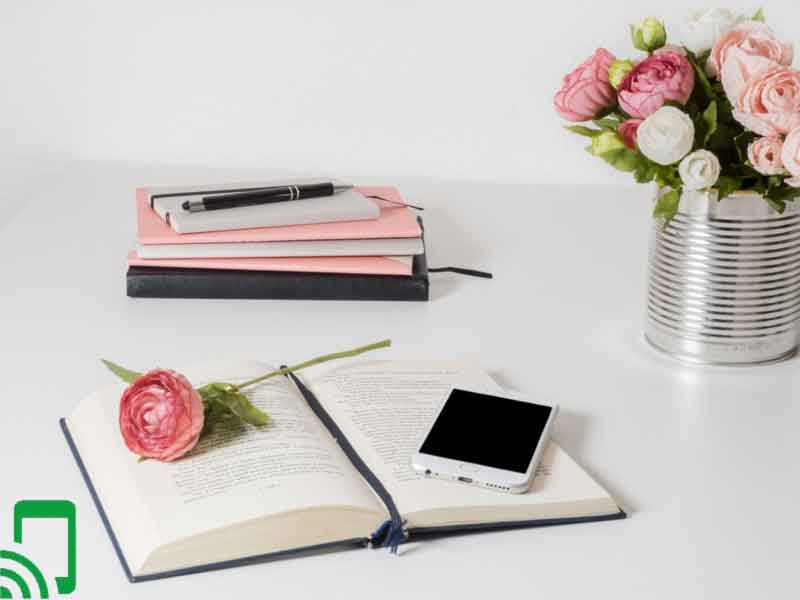 Here are some of the best things you get when you join Ting;
1. Only pay for what you use
This is one factor that makes it stand out among many service providers in the US. Paying for what you use only means that you have the power to allocate yourself the amount of talk, text and data units that you are sure they are enough to use throughout the month.
This is very convenient to many people because you don't have to worry about having extra data that you might not need and hence save a lot of money.
2. No contracts
Ting mobile assures its customers that there are no contracts. This eases you the stress of paying early termination fees in case you plan to switch service providers. You should however read their terms of services with regards to contracts before getting a plan since it may be updated from time to time.
3. Nationwide coverage
Since Ting is an MVNO, it leases network services from two major service providers in the US; Sprint and T-Mobile. Sprint is used to offer 3G network services for CDMA across specific parts of the country. T-Mobile, being nationwide offers 4G network services to all devices under Ting mobile. T-Mobile has a good ranking when it comes to 4G network coverage and metrics and tests done on their network seem to testify this.
4. Reliable customer care
Ting mobile offers 24/7 customer care services and the customer service team have good communication skills and will help in any way possible. The customer care team at their stores is also very friendly and has good skills when it comes to helping customers in their technical problems. Most customer reviews have given them a good rating for their efficient support.
5. A wide range of compatible phones
At Ting mobile, they support phones that work under 4G, CDMA and GS, network technologies. This creates a lot of diversity when it comes to accepting phones under BYOP. However, it is advised to always come with 4G mobiles since Sprint mobile may shut down their CDMA networks soon and 3G will be rendered useless.
6. No data caps or throttling
Ting assures their customers of no throttling in case of network congestion. Despite claims by customers contradict what they say, you can always consider using WIFI at home or if you have no home WIFI, the getting an internet plan from the cheapest internet service provider can be a good option to consider. Also, Ting mobile does not offer unlimited data so it may not be convenient to use when browsing heavily.
7. No extra fees
Ting mobile assures their customers of no extra fees, taxes or hidden costs to the plan. The only extra cost you may incur is with regards to the services provided
What are the Ting Mobile cell phone plans?
Despite people having the ability to choose what they want in term of talk, text and data, they have some categories in which you can optimize to suite the amount of talk, very and data units you want;
Before you get a cell phone plan, you need to choose the number of sim cards you want.
1 Line – $6 per month
2 lines- $12 per month
3 lines – $18 per month
4 lines- $24 per month
5 lines- $30 per month
6+ lines- $6 per month per device
The other category is the customizable minute's plans and entails the following;
100 Minutes- $3/month
100-500 minutes- $10/month
501-1000 minutes- $6/month
1001-2100 minutes- $20/month
2100+ minutes costs $35 but if you go beyond 2100 you pay 1.9 cents per minute.
The next category is messaging and it entails the following;
1-100 texts- $3 per month
101-500 texts- $5 per month
501-1000 texts- $8 per month
1001-2000 texts- $11/month
2001-4800 texts- $35/month
4800 texts- 25 cents. Per text
This type of format when choosing a plan is very efficient for anyone. You have the choice of only using texts or minutes or data alone. This helps you in eliminating what you do not want to be included in your plans and hence save a lot of money.
However, the major con here is that the plans are shared between the numbers of sim cards you have. If you get 3 GB of data, the data is distributed across all the sim cards you have registered.
International plans
According to Ting, the costs of international plans are similar to the costs on the nationwide plans. The plan covers 60+ countries and the common ones are China, Canada, Mexico and India.
Ting family plans
Ting family plan is very efficient especially if you are looking to cut-off some monthly cell phone plan costs. If you have a single cell phone plan, it is distributed across all the Ting lines you have registered.
The average monthly billing for Ting family plans are as follows;
2 phones at $42
3 phones at $56
4 phones at $71
5 phones at $87
The terms and conditions for this plan are similar to all other plans under Ting.
Can you bring your own device to Ting?
If your phone is compatible with Ting's network provider, then the process to bring your device is very simple.
The steps to follow are;
Step 1: Check compatibility
Checking phone compatibility has been simplified with the presence of IMEI checker on their website. Simply key in the IMEI number on the prompt and you will get a real time response as to whether our phone is compatible or not.
Step 2: Choose a plan
You can choose the plans mentioned earlier in this article. Discounts may apply depending on the terms of service currently available.
Step 3: Activate the device and sim card
This is the final and simplest plan. You have to pay a cheap activation key of $1 after which your device will be activated and you can use it for communication.
Which phones are compatible with Ting's network?
Ting offers a wide range of compatible phones which you can buy on their online store at an affordable price.  Sadly, if you are looking for a free cell phone with no money down or credit check, then you can consider other service providers in the market especially the standard service providers.
If you plan to bring your own device. The following brands may work under Ting depending on the versions of the phones; Apple, Samsung, Coolpad, Motorola, LG, and HTC.
According to a recent blog by Ting mobile, the devices which may not work include;
iPhone 4 and 4S
iPhone 5
Kyocera DuraCore, DuraXT, DuraPlus
LG Optimus Elite
Motorola Admiral
Kyocera DuraXT
Blackberry curve, Tour, Bold
So, before you bring your device, ensure it is not among the one's mentioned above.
Does Ting offer free Government phone?
Ting does not offer any free Government phones. However, you can consider going to a free Government phone provider near your area.  There are over 40 lifeline service providers you can start with. Feel free to visit the nearest lifeline office for more details on getting started.
Bottom Line
Ting has brought about an exciting and revolutionized way of getting cell phone plans. You don't need to buy data, talk and text units at a whole if you do not need them. All you have to do is just pay for what you need.
They also have a friendly customer care team whom you can always rely on. The BYOP services are very reliable and there isn't much paperwork needed. I hope this article has given you all information regarding Ting mobile. Feel free to leave your sentiments on the comment section!!