How to Switch From Verizon to Boost Mobile
In the past, it would be very hard to switch service providers. You had to go through a long process and a lot of documentation was needed to facilitate the process. However, with the new FCC regulations in place, switching service providers has never been much easier and most specifically, switching from Verizon wireless to Boost mobile.
Switching service providers can be due to several factors like; affordability, good coverage and many other perks. Despite Verizon being No.1 service provider when it comes to network coverage, they may still not be appealing to many. Boost on the other hand may have cool perks like the Boost mobile deals for existing customers and many more.
Boost mobile has around 20 million customers across the US and they offer network services under Sprint mobile which is known for affordability and reliable network coverage. Will switching to Boost mobile be ideal for you? Well this article will give you all the information you need to know before you switch and also the benefits of joining their network. Read more below.
Why should I switch to Boost mobile?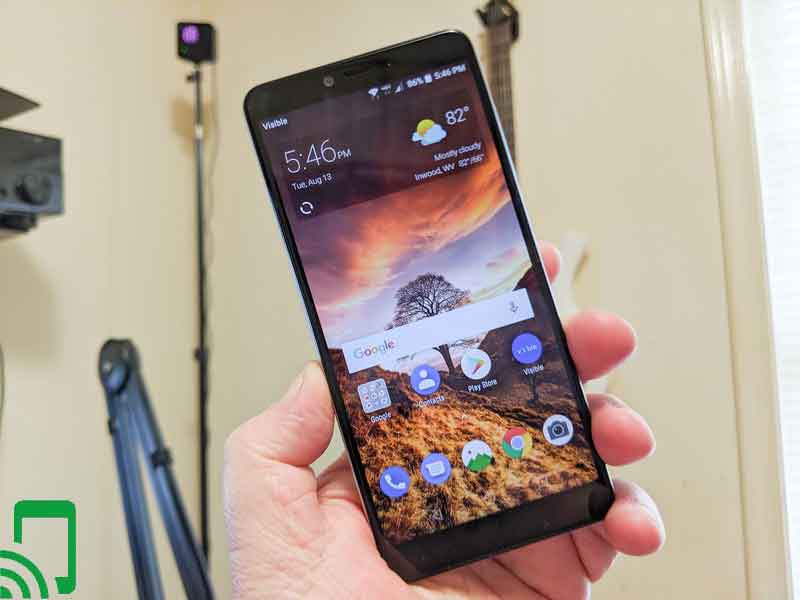 There are many benefits of switching to Boost mobile and here are some of them;
i) Affordability
One common thing about MVNOs is that they are cheap and Boost mobile is no exception. The plans are very affordable and you get quite a nice deal on data, talk and text units depending on your budget.
ii) No contracts
If you have ever paid early termination fees, you can testify that the cell phone contracts can be quite stressful. For Boost mobile, there are no contracts at all. You only pay for the monthly plans and that's it. This creates a lot of efficiency if you plan to stay off the network for a while or switch service providers.
iii) Reliable customer care services
Boost mobile offers 24/7 customer care services and in good communication skills. The response time is also very fast and have proper communication skills
iv) Boost rewards program
Just like Verizon Up rewards program, Boost also has their own rewards program. The more you use their services means you earn points which you can redeem for discounts on Boost mobile phone upgrade, accessories and much more.
Read More: What Towers Does Boost Mobile Use Now? Here are the networks used by Boost Mobile to provide services to their customers.
Who qualifies to switch from Verizon to boost mobile?
With the new FCC regulations and policies in place, the switching process between service providers has been simplified; The requirements for switching to Boost Mobile are;
Your name, account number and Billing address from Verizon wireless
A phone that can work under Sprint's network
Your pin from Verizon wireless
The phone's IMEI number to check compatibility
If your phone can't work on 4G networks, then you should make sure it is under CDMA network technology. This is because Sprint uses CDMA technology only for devices that use 3G connectivity.
If you met the requirements, the process to switch involves the following steps;
Step 1: Check compatibility
Phone compatibility check can be done by yourself or a customer care agent may help you. You can also use their IMEI checker which will give you a real time update if your phone is compatible or not. 
Step 2: Choose a plan
Boost mobile offers a wide range of plans to choose from and all their plans come with the following benefits;
Unlimited talk and text
Unlimited data for plans above $35
Tidal music streaming services
Mobile hotspot 
New customers can also get special plans for a limited amount of time.
Step 3: Buy a sim card
You can get sim cards at an affordable price from their online and retail store. Also, if you opt for a plan above $35 per month, you can have up to 5 lines.
Step 4: Activate the plan
You can contact a customer care agent to help you in the activation process. You can also do it solely by login into your Boost mobile account and navigating to the activation center after which you can follow the on-screen instructions to activate the device.
Which Cell phones work under Boost mobile?
Phones that can connect to 4G networks are a good option if you plan to switch to Boost mobile. This is because 4G network is more common and brings together the differences between 3G from CDMA and GSM network technologies; Some of the brands that can work under Boost mobile come from the following brands;
Apple
Nokia
Motorola
LG
Kyocera
HTC
Read More: Unlockitfree Boost Mobile. Here's how to unlock your Boost Mobile phone for FREE!
Can you get a free phone when you switch to Boost Mobile?
In some cases, you can get a free phone when you switch to Boost mobile. This however comes with some policies like "Buy one get one free" or they can select you at random for a free phone depending on your loyalty as a customer.
Can you switch free Government phone from Verizon to Boost mobile?
Free Government phones are an ideal option if you can't afford plans from the service providers. Over the years, many service providers have been authorized by the Federal Government to issue discounts on the monthly plans or give out free phones and plans and Boost mobile is no exception.
To get lifeline services for Boost mobile, you have to meet the eligibility requirements offered by them. The requirements may be that your income should be below a certain percentage of the federal poverty income levels or participation in Lifeline assistance programs like SNAPS.
So if you plan to switch free Government phone services, feel free to contact Boost mobile for more details and to see if you qualify.
Bottom Line
Switching to Boost mobile from Verizon is very simple. If you follow the right procedure and have all the necessary requirements in place, then the switching process will be fast and no strains will be felt. Also, remember not to delete your account with Verizon wireless as this may complicate or even make you lose your phone number which you could have ported to boost mobile.
So, make sure you have already completed the switching process on Boost mobile side before shutting down your Verizon's account.