Unlockitfree Boost Mobile – Unlock Your Phone for FREE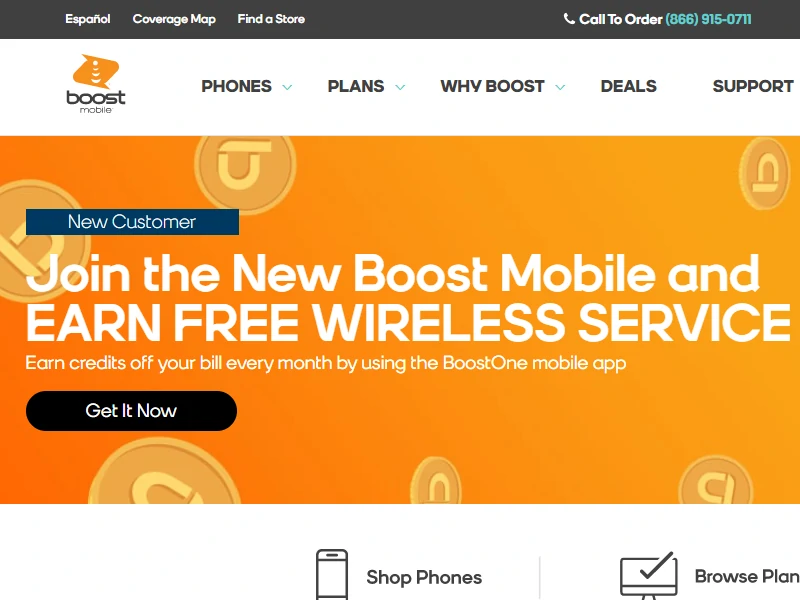 Are you looking for information on how to unlock your Boost Mobile phone for free? We've got your back.
Boost Mobile sells mobile phones that are network-locked to the Boost Mobile network.
That being said, your phone will not operate with any other carrier. However, once unlocked, you may use any acceptable carrier's services.
You will not be charged anything to unlock your phone with the assistance of Boost Mobile. 
However, you will undoubtedly be charged if you do not do it yourself, and instead, hire a third party to do it for you.
If you want to save money by unlocking your phone yourself rather than paying someone else to do it, this article is for you.
How Do You Unlock a Boost Mobile Phone?
Your Boost Mobile phone can be unlocked with some requirements, which include:
An active Boost Mobile account for at least one year.
No past-due balances on your Boost Mobile account.
Phone has been purchased and is not stolen.
Phone is "SIM unlock capable". 
When you call Boost Mobile, you should inquire about the capabilities of your specific phone, but in general, if the phone was manufactured in 2015 or after, it should be acceptable.
Boost Mobile may be able to send you an MSL Code, which is an effective alternative if your phone isn't unlock capable.
QUICK TIP: Active military troops posted overseas are the sole exception to these regulations.
Overseas military members may unlock their phones without waiting a year, and can also receive up to two headsets a year.
If all of the above stipulations are met, then you are in luck! All you need to do is contact Boost Mobile Customer service and request that your phone be unlocked.
You must show your deployment paperwork if you are an active overseas military member.
It can take up to 2 days for your unlock request to be fulfilled, so just be sure you keep your current SIM card in your phone until the unlocking process has been completed.
What is the Process for Unlocking a Boost Mobile Phone?
You must first contact Boost Mobile Customer Service to request that your handset be unlocked.
Boost will send you an unlock code once your request has been granted.
You will be able to use your smartphone on another network after it has been unlocked. 
When requesting that your device be unlocked, have your phone number, account name, and account billing PIN handy. 
The PIN may differ from your password and is frequently the final four digits of your Social Security number.
Is My Boost Mobile Device Eligible to Be Unlocked?
Boost Mobile will only unlock devices that have been part of an active account for 12 months.
Keep in mind that the account must still be active when you unlock your phone. 
Boost will only accept unlock requests for phones locked to and intended for the Boost network.
That implies that Boost will not unlock your phone on another network, even if Virgin Mobile or Sprint built it.
Furthermore, Boost Mobile will refuse to unlock any previously reported lost or stolen prepaid handset.
The phone cannot also be linked to any allegations of fraudulent conduct. 
Boost Mobile will react to your unlock request within 2 business days if you match the outlined conditions.
If Boost accepts your request, they will supply you with an unlock code. If your request is refused, Boost must give the reason.
Is Boost Mobile CDMA or GSM?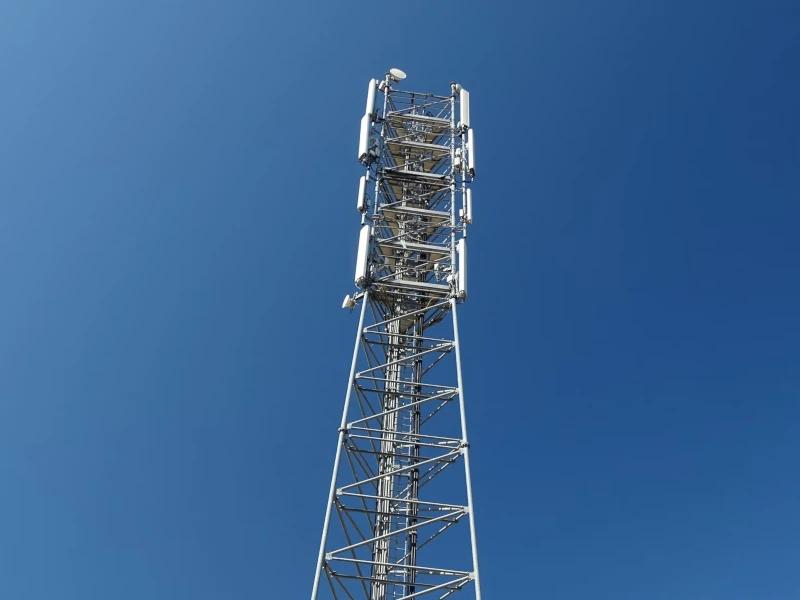 Boost Mobile operates on the CDMA network technology.
However, after unlocking, a Boost Mobile phone is compatible with SIM cards from CDMA carriers such as Verizon and US Cellular. 
An unlocked Boost Mobile smartphone, on the other hand, is incompatible with GSM network operators such as AT&T.
Fortunately, Boost Mobile now supports most unlocked smartphones compatible with T-network.
You may verify your IMEI on Boost's website before signing up if you're unsure. 
Furthermore, Boost Mobile will inform you of which network is operational. 
There are several mobile devices to choose from if you are looking for a new gadget.
If you have an unlocked phone, you may verify its compatibility on the Boost Mobile website or take it to a Boost Mobile shop.
Read More: Boost Mobile Compatible Phones. Discover which Boost Mobile phones are compatible with Assurance Wireless in this complete guide!
Unlock Boost Mobile Phone Without Paying
When you purchase a phone from Boost Mobile, it is locked to their network, preventing you from using other carrier services until you unlock it. 
Most third-party unlock services require a fee, but unlocking your phone through Boost Mobile is free.
In order to learn how to unlock your phone, you have to understand what is meant by the term, "locked". 
This cell phone exclusively takes Boost Mobile SIM cards via its parent mobile network.
Furthermore, these devices cannot be activated on the network of another wireless provider. 
When Boost unlocks your phone, you may use it with another carrier's SIM card, making it an unlocked cell.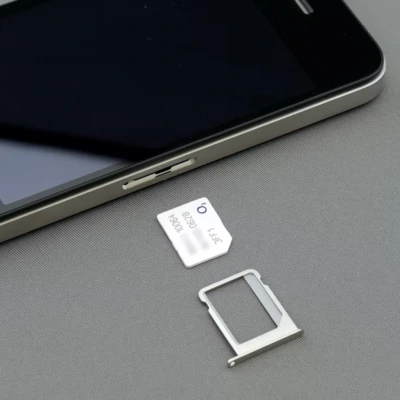 Can I Use My Boost Mobile Phone On Another Network After Unlocking?
Yes, as long as your devices are on the same network.
For example, if your phone is GSM-only, it will only work on GSM-compatible networks.
The identical phone would not function on a different CDMA network.
Boost predominantly uses a Sprint CDMA network.
Therefore their phones are usually interoperable with other cellular carriers that use CDMA networks operated by Verizon or Sprint. 
However, there is no guarantee that all of your unlocked phone's functionalities and features will operate on a different network, so be sure to do your research before purchasing a phone.
Criteria to Unlock a Boost Mobile Phone
As previously said, there are several conditions that you must meet to get your phone unlocked.
We have outlined the prerequisites you must meet before unlocking your phone:
You must have a Boost Mobile phone.
Your phone must have been in your possession for at least 12 months.
If you lose your phone, you should report it.
Your phone must be capable of SIM unlock.
You should have made a payment within the last 90 days of the 12-month period of the activation.
You must ensure that all of these requirements have been met. 
Only then will you be deemed qualified to get your phone unlocked by Boost Mobile.
Here is a video outlining some facts about Boost Mobile to keep in mind:
Unlock Boost Mobile Phone with Nokia-Free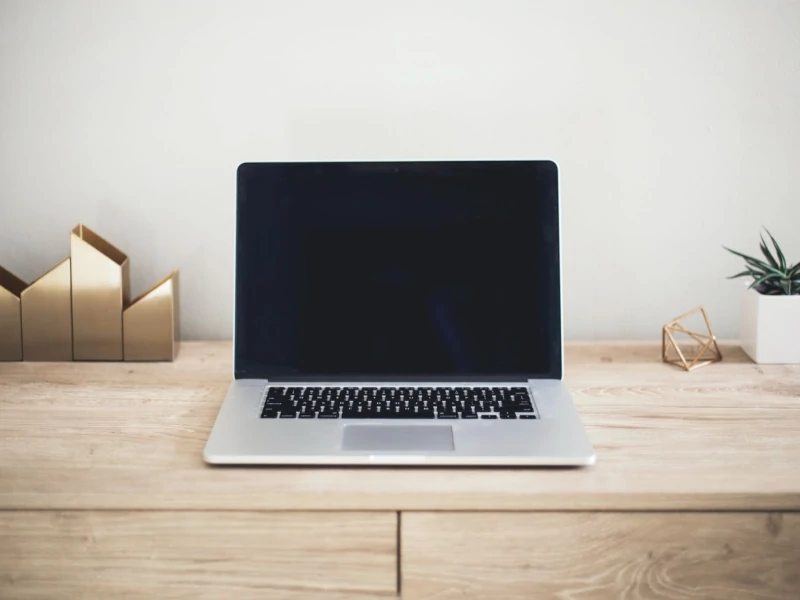 The first thing you'll need is Nokia-Free software to begin the process of receiving an unlock code from Nokia-Free. 
The Nokia-Free software must be downloaded and installed on your laptop or PC.
Your IMEI number is what you need to get. Open the application once you've installed the Nokia-Free software on your device.
You must provide your IMEI number, your country of origin, the phone's manufacturer, and your model.
After you have completed all of these details, mark "Boost" as your service provider. 
The final step is to click the Calculate button and then wait for the processing to complete.
Within a short period of time, you will be given an unlock code along with instructions on how to use it.
You may unlock your Boost Mobile phone by entering the unlock code. 
Unlock a Boost Mobile Phone Unlockitfree
To obtain the code to unlock your phone, you must first determine its IMEI number.
The IMEI number is required to request a free unlock code on the website.
To obtain your IMEI number, enter "*#06#" into your phone's keypad and click the "Enter" button. Your IMEI number will be shown.
Please make a note of the number somewhere. You can easily duplicate it later.
Go to Unlockitfree's official website and provide the necessary information, such as your phone's model number.
After you've entered all of the required information, click the Find button.
You must provide your IMEI number, country of origin, and model number whenever prompted, and you must, of course, select Boost as your service provider.
Processing will begin when you click the Generate button. After some time, various unlock codes will appear on your screen. 
You can choose any of them, enter the precise code, and hit the Enter key.
Finally, restart your phone to see whether it is unlocked.
If your phone is still not unlocked due to an issue, you may try unlocking it with another unlock code from the same source.
Best Unlock Boost Mobile Phone
One Plus 8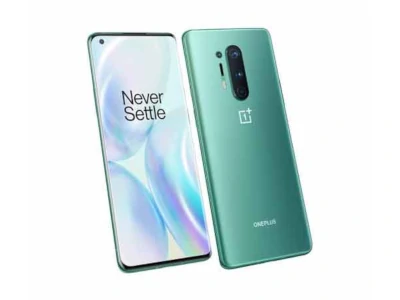 Features:
Performance of the highest order
Excellent camera set
New Qualcomm processor
Fast charging – 50% in 22 minutes
The fingerprint sensor (under the display, optical), accelerometer, gyroscope, proximity sensor, and compass
Specifications:
Display size: 6.55 inches
Size: Unfolded: 6.31 x 2.87 x 0.31 inches
Weight: 6.35 oz
CameRear camera has 48MP + 16MP + 2MP; front cameCPU:Pcessor: Qualcomm SM8250 Snapdragon 868 GB/12 GB RAMGB
Storage: 128GB/256GB
Battery: 4300mAh; Fast charging 30W
Why is it the best?
One Plus offers the same performance as other leading smartphone companies in its One Plus 8 model. However, the price is significantly lower.
Samsung Galaxy Z Flip
Features:
The best and most modern flip phone available today
Provides amazing performance
Split-screen mode that enables multitasking
It can fit into even the smallest pockets when folded
Specifications:
Display size: 6.7 inches
Folded: 87.4 x 73.6 x 17.3 mm; Unfolded: 167.3 x 73.6 x 7.2 mm
Weight: 6.46 ounces
camera; 2x 12MP rear camera; 10MP front 
Snapdragon 855+ processor, Qualcomm SM8150
RAM: 8GB
Storage: 256GB
Battery: 3300mAh; Fast charging 15W
Why is it the best?
Samsung Galaxy Z Flip is a great choice if you like a flip phone for the modern age.
It delivers all the best smartphone features and the design of the simplest flip phone. It easily fits in the palm of your hand.
Galaxy A21s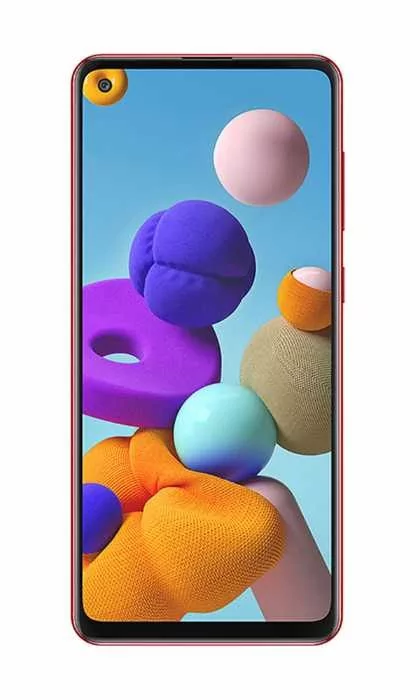 Features:
6.5-inch Infinity-O display
Allows you to see content from every angle
An eye-catching holographic finish and a stylish look make this stylus stand out
Quad camera helps you capture more
Awesome battery life
Specifications:
Display size: 6.5 inches
Display dimensions: 6.44 x 2.96 x 0.35 inches
Weight: 6.77 ounces
The camera has the following specifications: Rear: 48 MP + 8 MP + 2x 2 MP; Front: 13 MP
Exynos 850 processor
RAM: 3GB/4GB/6GB
Internal storage: 32GB6/64GB
Battery: 5000mAh; Fast charging 15W
Why is it the best?
Samsung's Galaxy A21s is one of the latest models.
Despite the name indicating this is not a flagship model, it offers great performance capabilities and comes at a noticeably more affordable price.
The battery life is exceptional.
Samsung Galaxy S20+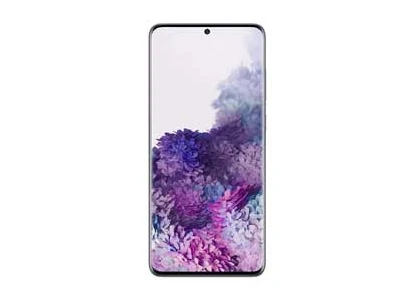 Features:
A great combination of performance and design
High-capacity battery
High-quality cameras
The latest Qualcomm chipset
Specifications:
Display size: 6.7 inches
Dimensions: 6.37 x 2.90 x 0.31″
Weight: 6.56 oz
Camera: Rear: 2x 12MP + 64MP + 0.3MP; Front: 2x 10MP
Processor: Qualcomm Snapdragon 865
RAM: 8GB
Storage: 128GB
Battery: 4500mAh; Fast charging 25W
Why is it the best?
It offers amazing performance abilities, a great camera set, and a large display.
iPhone 11 Pro
Features:
Dimensions are relatively compact
Excellent multitasking performance
High-quality triple camera set – the best yet on an iPhone
Display: Super Retina XDR OLED
The first iPhone to be awarded the title of "Pro."
Specifications:
Display size: 5.8 inches
Product dimensions: 5.67 x 2.81 x 0.32 inches
Product weight: 6.63 ounces
Three 12MP cameras on the rear; one 12MP and one depth camera on the front
Apple A13 Bionic processor
RAM: 4GB
Internal storage: 64GB/128GB/256GB
Battery: 3046mAh; Fast charging 18W
Why is it the best?
Apple's iPhone 11 Pro is the best that Apple has to offer.
This is a super-performing smartphone designed for users who wish to manage their phone with one hand and perform the most advanced tasks effortlessly.
iPhone 11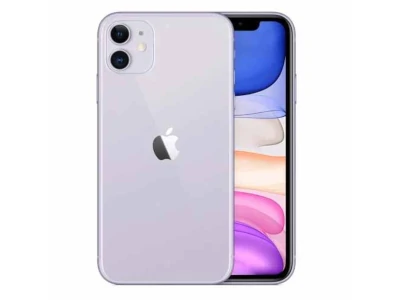 Features:
All the latest connectivity features, including WiFi 6 and Bluetooth 5.0
Siri natural language commands, barometer, accelerometer, proximity sensor, gyroscope, compass, Face ID
Not too big, not too small
Available in various colors, including White, Black, Yellow, Red, Purple, Green
Specifications:
Display size: 6.1 inches
Dimensions: 5.94 x 2.98 x 0.33 in
Weight: 6.84 ounces
Camera: Rear: 2x 12MP; Front: 12MP
Processor: Apple A13 Bionic
RAM: 4GB
Storage: 64GB/128GB/256GB
Battery: 3110mAh; Fast charging 18W
Why best?
Apple's current flagship model is the iPhone 11.
Since there are two Pro models that outperform it, it may not be the most advanced model, but it offers great design and offers a wide range of amazing features.
iPhone SE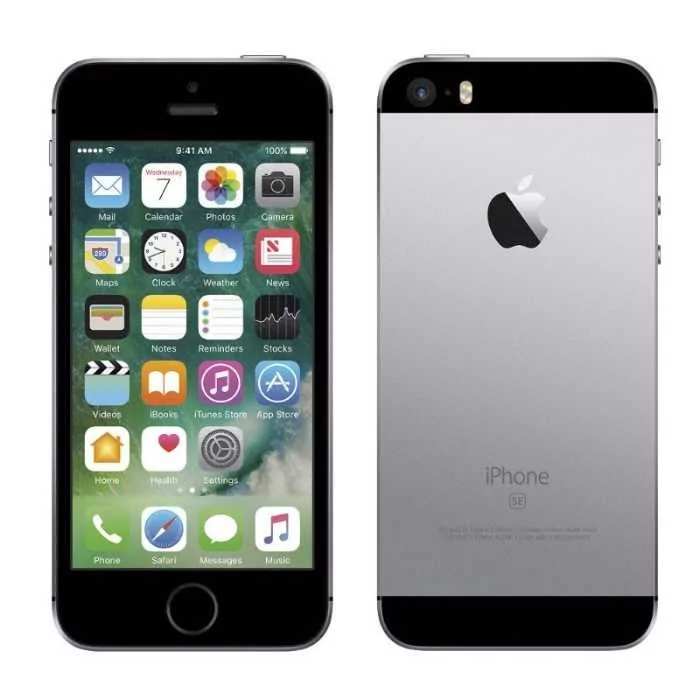 Features:
Compact size – fits in any pocket
Lightweight and thin design
Can easily be handled by individuals with larger hands
Very affordable iPhone
Perfect combination of performance, size, and price
Specifications:
Display size: 4.7 inches
Size: 5.45 x 2.65 x 0.29 inches
Weight: 5.22 oz
Camera: Rear: 12MP; Front: 7MP
Processor: Apple A13 Bionic
RAM: 3GB
Storage: 64GB/128GB/256GB
Battery: 1821mAh
Why is it the best?
The iPhone SE is the latest iPhone and was designed for users who prefer smaller smartphones. Performance and affordability are excellent features.
FAQ
Can I Unlock My Boost Mobile Phone for Free?
Yes, eligible users can call Boost Mobile Customer Care at 1-833-50-BOOST to seek a domestic SIM unlock and/or the related MSL Code (833-502-6678) FREE.
What is UICC Unlock Boost Mobile?
To request a "UICC Unlock," you must call Boost Mobile customer support and request that they unlock both domestically and internationally to verify that your new SIM works on the new network.
What is the SIM Network Unlock PIN for Boost Mobile?
On the SIM card packaging your PUK code is an 8-digit number that may be found on the SIM or the extra SIM package. 
By default, your PIN code is the last four digits of your PUK code – however, if you've altered your PIN code, this no longer applies.
Is Unlocking a Boost Mobile Phone Legal?
YES. Unlocking a phone device is no longer illegal, at least not in the United States. So long as the item isn't reported stolen or misplaced.
How Can I Tell if My Device Has Been Unlocked?
Using your phone with another carrier is the most effective approach to see if it has been unlocked.
Insert the SIM card from another provider and make a call. If you succeed, it implies your phone has been unlocked.
LTE Network Compatibility
GSM and CDMA are the two types of mobile networks that mobile phones use.
Prior to the introduction of the 4G LTE network, CMDA phones were incompatible with the GSM network. 
However, most phones manufactured after 2015 are LTE-capable, making them compatible with both GSM and CDMA networks. 
Unlocked phones are also suitable for any carriers that accept the BYOP option.
Conclusion
We hope our guide has helped you to claim full ownership of your Boost Mobile phone.
Unlocking your phone is a simple and easy task that can be accomplished as long as you meet the requirements.