Can I Use a Boost Mobile Phone With Assurance Wireless
Assurance Wireless didn't allow the bring your own phone in their program in the past years, but since they are a part of Virgin Mobile, there is undoubtedly a chance of using a Boost mobile phone with Assurance Wireless. Essentially, for the process of can I use a boost mobile phone with assurance wireless to yield fruits,  your phone that gets approved for the prepaid carrier must be unlocked and compatible with your new carrier.
Many customers would want to use their current cell phone on a prepaid wireless service such as Assurance Wireless. Currently, this company is under the T-Mobile Company, giving customers who are porting in access to the extensive coverage using T-Mobile. However, Assurance wireless compatible phones are the ones functional or purchased at Assurance Wireless. To switch, you must comply with the standard Lifeline requirements and then apply using Assurance Wireless via mail or online.
Moreover, Assurance Wireless services are available in over 40 U.S. At the same time, the T-Mobile network is spread throughout the country, and thus, this network will offer nationwide coverage for all the Boost clients who want to use Assurance Wireless. If you are an eligible customer of Assurance Wireless, you receive free monthly data, free monthly minutes, unlimited texting,  plus a free Smartphone.
How Do I Use Boost Smartphone With Assurance Wireless?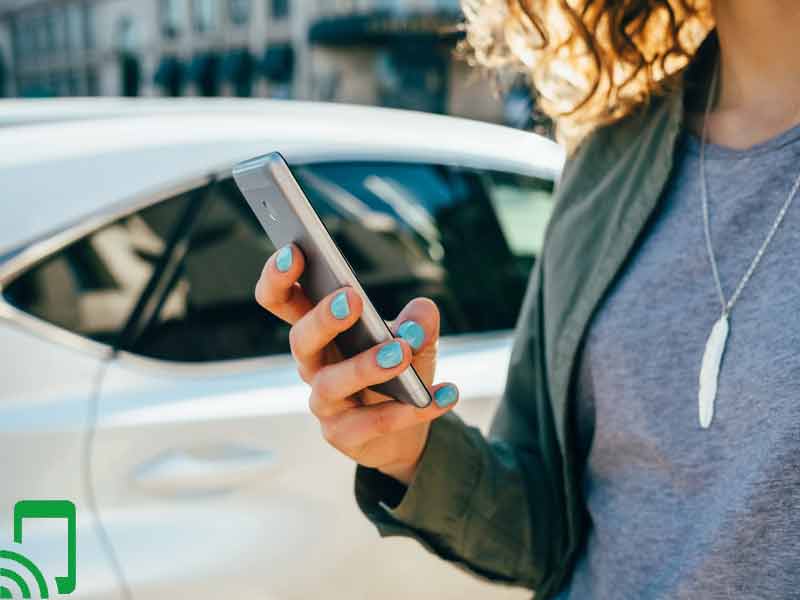 Most carriers in the United States allow a bring-your-own-phone or device (BYOP or BYOD) program, and Assurance Wireless is not far off the trend. If your Boost mobile phone is readily unlocked and is GSM compatible, you can utilize Assurance Wireless SIM Card to get services using your Boost Mobile cell phone. Interestingly, the free SIM Card comes ready to become activated for immediate use.
Notably, Assurance Wireless currently uses T-Mobile's network, which uses GSM network standards, and it is not a CDMA network. Therefore, the acceptable Assurance Wireless SIM cards are GSM, LTE, UMTS, and 5G-supported and will function with any compatible unlocked GSM, UMTE, LTE, or 5G smartphone.
Is an Assurance Wireless SIM Card Locked?
Assurance wireless SIM Cards come unlocked. However, SIM cards are specific to the wireless service and get replaced when switching carriers. On the other hand,  devices are the ones that can either locked or unlocked. So, if you possess an Assurance Wireless phone and wish to switch to another carrier and vice versa, you must first unlock the device.
If you have to unlock your Assurance Wireless device, you need to check if your device qualifies for unlocking. The prerequisites for Assurance Wireless to unlock your mobile device for free include;
That the device got issued by Assurance Wireless
That the cell phone was not reported lost or stolen or otherwise flagged as ineligible for unlocking
That the device has been functioning for at least 12 months.
Immediately the device becomes eligible for unlocking, and Assurance Wireless will unlock your cell phone within two business days. The unlocking process gets done remotely since most devices support remote unlock. Suppose your device can't get unlocked remotely. In that case, Assurance Wireless will forward you a message within two business days with precise instructions and steps on how you should unlock the device manually.
However, some older phone models using a Master Subsidy Lock (MSL) can't get SIM unlocked, whether remotely or manually. In this case, Assurance Wireless may give an MSL code to such customers, which may make the device acceptable to another carrier and work with another network. Still, it is not a guarantee because it depends on the other carrier's policies.
How Do I Unlock My Boost Mobile Phone?
Boost mobile phones mostly get sold locked; hence there are several steps to unlock them. The company has a specific unlocking policy, so if you've been wondering whether a Boost mobile phone can work with Assurance Wireless, the answer is a Yes. Thus, before you unlock your cellphone using Boost Mobile for free or using a paid third-party company, ensure you meet these requirements:
You have utilized your phone for at least 12 months with Boost Mobile
Ensure you have settled your payment within the last 90 days of the 12-month anniversary
No unpaid bills
You purchased your phone from Boost Mobile.
If you're in the military, you don't require a minimum amount of time to unlock your phone.
If you fit into the above requirements and you're a Boost customer, you can  unlock your phone using these three simple steps:
Contact Boost customer service
Get your unlock code
Input the code
The above process doesn't last for a day if you're on a BoostUP! Data plan. But, you need to note that the unlocking process can sometimes take up to two days.
How Do I Get A Free Government Phone With Assurance Wireless?
Assurance Wireless is one of the well-known Lifeline Providers. However, Lifeline Program refers to a government-aided initiative that provides subsidized telecommunication services to eligible members. Thus, U.S. citizens qualified for the program are eligible to receive a free phone in addition to using a free phone service.
Besides, the service varies depending on which state you reside in. To see if or not you're eligible for Lifeline Program, you can check the Assurance Wireless website for more information. You need to understand the following beforehand when looking for a free government cellphone.
Look for a government phone provider in your area
Fill out an application through online or by mail
Provide proof of identification
Submit proof of income, or
Give a letter from a government agency, or
Payroll stubs
Wait for the approval
Receive your free cell phone
Assurance Wireless Program Qualifications
Enrollment to Assurance Wireless is available to one member of each household who qualifies based on federal or state-specific eligibility criteria. You may be eligible depending on your household income or if you are a beneficiary of specific public assistance programs such as;
Supplemental Security Income
Federal Public Housing Assistance
Supplemental Nutrition Assistance Program such as (Food Stamps or SNAP)/CalFresh
Medicaid/Medi-Cal
Bureau of Indian Affairs General Assistance
Tribally Administered Temporary Assistance for Needy Families
Food Distribution Program on Indian Reservations
Tribal Head Start
Veterans and Survivors Pension Benefits
Assurance Wireless Lifeline service get offered free to qualified consumers. However, additional voice minutes, data, international calling, and international texting are available for an extra fee.
Assurance Wireless Phone Plans
350 FREE Voice Minutes Each Month
Free Call Waiting, Caller ID and Voicemail Account,
Free 911 Access
Free Unlimited Texts each month
Free 3GB DATA per month (high-speed data varies by device)
Free Unlimited Calls to 211
Free Calls to Customer Care
Nationwide T-Mobile  Coverage
The above services get included in the Assurance Wireless free plan. Still, if at any point you want additional credits or specific services, you may add services for an additional fee either from the web or from your phone. Customers who get reinstated in between 60 days of their service end date can keep their original phone and phone number.
However, the offer varies from state to state; thus, to get detailed information for your state, you can look at Assurance Wireless and put your ZIP code into the designated area.
How Do I Upgrade Assurance Compatible Phone?
Assurance wireless is majorly available for those who qualify for their Lifeline program. The eligible households will get issued a free government phone chosen by the Assurance wireless. If you lose, broke or your device gets stolen, you can request for Assurance Wireless Replacement Phone.
This device is usually among the Assurance wireless compatible phones. If you are not satisfied with a free device provided to you, you may upgrade to the latest brand of your choice.
The easiest way to do a phone upgrade is through Assurance online store, which stocks all currently available and Assurance Wireless compatible phones. You can view the available devices on https://shop.assurancewireless.com/phones.html, choose the one you prefer, add it to the cart and go to checkout, where you will select a payment option. You can also walk in one of their local dealers to upgrade the Assurance compatible phone.
How Do I Change Lifeline Wireless Providers?
If you are un with your current services or provider, you can change to a new Lifeline provider.  You can switch your free cell phone provider after every three months. To do that, you need to;
Contact the provider and ask your previous service for the transfer of service.  Fill out a new application giving proof of eligibility, with the application sent a request for change form.
Wait for a response. The provider will notify you when they have received your application. You will then get detached from your current provider and taken to a new lifeline provider of your choice.
After that, log into the National Lifeline Accountability Database (NLAD) and tap on "Transfer NLAD Benefit" to submit your information and "transfer benefit." Confirm that you want to transfer phone services to another provider.  Once the transfer gets finished, benefits from the old provider will pause.
Remember, you can not legally have more than one Lifeline provider at a time and must consent you do not have service with two or more providers. Finally, the new lifeline company will require documents to process the change of Lifeline Wireless providers, and they include;
Give your name
Give your date of birth
Provide physical address
Provide phone number
Avail verbal or written consent to switch providers.
Give the last four digits of your social security number
Confirm your household has only one lifeline entity
Bottom line
If you want to switch services from Boost Mobile to Assurance Wireless, you can do that. You only need to get an Assurance Wireless Sim card for you to use their services with your Boost Mobile device.
The most crucial thing you must ensure is that your Boost mobile smartphone is unlocked. You also need a GSM-compatible device for the success of the whole service transfer process.