How to Activate a Metro By T-Mobile Phone for FREE: MetroPCS
MetroPCS (now Metro by T-Mobile) is a leading mobile virtual network operator based in the US. The company prides itself in offering affordable cell phone plans and deals to both new and existing customers. It currently provides nationwide coverage, making them one of the largest MVNOs to cover up to 99% of the US population. If you are looking to switch to this network by bringing your phone, knowing how to activate a MetroPCS phone for free is essential.
Activating a phone on most networks is usually tiresome, mainly if the phone was previously used in other networks. In most cases, a lengthy process is required for activating the device, and it usually involves going back and forth with your previous service provider. However, Metro by T-Mobile has an automated but straightforward process that only takes minutes to activate the device.
This process makes it easier such that you don't need to visit a Metro by T-Mobile store for the phone to be activated. With over 18 million users trusting their services, you are assured of a fast and seamless process when starting the phone. This article will give insights on the type of phones compatible with Metro, the plans you are likely to get on their network, and how to activate a MetroPCS phone for free. We will also look at how to check phone compatibility at Metro and much more. Let's get started!
Which phones are compatible with Metro by T-Mobile?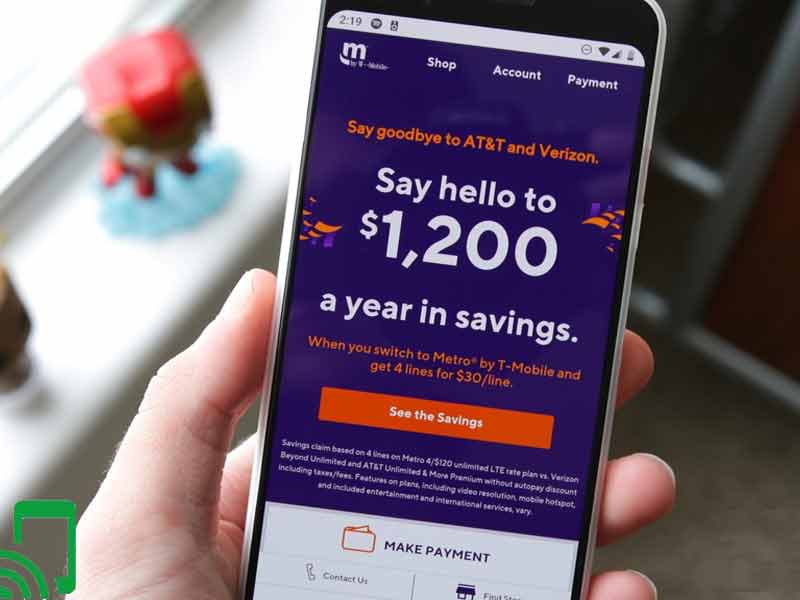 There are many phones compatible with MetroPCS. The underlying condition is network technology. If your network technology matches that of Metro, then most likely, it is compatible with Metro by T-Mobile
T-Mobile owns MetroPCS and recently rebranded to Metro-by-T-Mobile. The company uses T-Mobile's network to offer coverage for phones that run on their network. As for T-Mobile, it uses GSM network technology.
If your phone is compatible with GSM, then it is most likely to work on MetroPCS. Also, some phones are compatible with both GSM and CDMA; hence if you have such a device, it may be compatible with MetroPCS.
Some brands that currently offer Metro Pcs compatible phones include: Samsung, Xiaomi, Lenovo, Apple, Nokia, LG, ZTE, Realme, Google, and OnePlus. You can find a list of all the compatible MetroPCS phones for sale on their website.
Can I bring my phone to Metro by T-Mobile?
MetroPCS allows users to bring their phone to the network as long as it is compatible. Before you get your phone, here are some things to consider:
i) Is the phone locked
If the phone was used on a previous network and happened to be closed, then you need to unlock it. There are many ways in which you can unlock a phone for free, and some of them include contacting your service provider and telling them you plan to switch. Other methods might be purchasing unlocking codes from some online stores/websites.
ii) Network technology
Your phone should use the same network technology as that of Metro. Earlier on, we said MetroPCS uses GSM network technology, and your phone needs to use that too.
iii) The phone should never have been reported stolen or lost
If you have ever lost your phone and said it, it may most likely not be allowed to their network. However, in some cases, like if you lost the phone at home or just misplaced it and found it without filling a report, then that may be allowed to their network. Some selected MetroPCS replacement phones may be accepted to the network.
What are the best Metro by T-Mobile plans?
Metro by T-Mobile has some affordable cell phone plans for new and existing customers. The plans have fixed pricing, but you may get discounted deals at selected times of the year. The  Metro PCS phone deals mainly apply to existing customers to thank them for using their services or new customers to entice them to continue using MetroPCS.
Here are some of the plans offered:
1. $40/mo plan
This plan gives you 10 GB of High-speed data, access to a 5G network, and unlimited music. Music unlimited gives you a chance to stream music across 40 Apps without using your high-speed data. This only applies to selected Apps which you can find listed on Metro's website. The plan gives you 2 lines @$70, 3 lines @100, 4 lines @$130, 5 lines @$160 and much more. The more lines you add, the higher the discount.
2. $50/mo plan
With this plan, you get unlimited high-speed data, 5G accessibility, 5 GB hotspot data, and a 100 GB Google One membership. The plan also comes with discounted offers on the number of lines you add. You can get up to a $50 discount on up to 5 lines.
3. $60/mo plan
This is a premium plan offered by MetroPCS. With this plan, you get unlimited high-speed data, 5G accessibility, 15 GB of hotspot data, 100 GB google One membership, Amazon prime membership. The Amazon Prime membership allows you to get the best deals on shopping, fast deliveries, endless entertainment, and much more. This plan will enable you to get up to 4 lines @$120.
4. $30/mo plan
With this plan, you get perks like 2 GB high-speed data per line. Also, California residents can qualify for free lifeline services and a smartphone via Assurance wireless, a Metro by T-mobile subsidiary.
These are some of the best plans available on MetroPCS. They also include unlimited talk and text across the whole country. International plans are available and start at only $5/mo and can go up to $20/mo depending on the country.
How to activate a Metro by T-Mobile phone for free: Complete guide
Activating a phone on MetroPCS is easy. It involves some automated process and only takes around 10 minutes. The activation process is free. Here is a detailed approach to activate the phone:
Dial 1-888-8Metro8 or 1-888-863-8768 and follow the prompts that follow. Once you dial that, you will be taken to an automated service whereby you will choose :
Plans
International plans
Phone deals and discounts
You will also see an activation service, and if everything is ok, your phone will be activated. MetroPCS allows you to keep your old phone number, and if you want it to be activated, you will need the following:
Your account number
PIN
Old phone service provider
The phone number
Once you have these in place, please contact MetroPCS and tell them you wish to transfer. They will then be in touch with your old service provider, and if everything checks out, your phone number will be assigned.
However, if you had any debts with your old service provider, you will be required to clear them for you to transfer to Metro. If your phone does not activate through the process mentioned above, you can get assistance from Metro by T-Mobile stores strategically located across the States.
Can a locked phone work with MetroPCS?
No. Locked phones are tied to only using one network. If your phone was previously working on Verizon, you might be required to contact them to be unlocked. You can also opt to get some unlocking codes which can then be purchased online.
If you have any debt for the locked phone, your service provider is still authorized to unlock the device as requested according to the new FCC guidelines. If they decline, feel free to launch a complaint with the FCC.
Can I get a free phone from MetroPCS?
No. However, MetroPCS offers discounted deals on some phones like the Samsung Galaxy A10 and much more. Also, at selected times of the year, they may offer free phones to new and existing customers.
If you wish to get a free phone from MetroPCS, you can consider their free wireless subsidiary company named Assurance wireless. This, however, only applies to California residents. The qualification is based on participation in Federal assistance programs and income. If your income is below 135% of the Federal poverty level, you may qualify for a free phone. Feel free to visit Assurance Wireless to get started.
Read our related article on How to Get a Free Phone With MetroPCS for more information on specials and deals that could land you a free or discounted phone!
Bottom line
MetroPCS is a leading MVNO that has a very simplified process of activating the phone. The process is automated and fast compared to starting a phone from other service providers. Aside from that, MetroPCS offers reliable customer care services in case the process seems tiresome. By using MetroPCS you can activate any phone of your choice with ease.
The service provider has other great perks like 5G accessibility, Unlimited talk and text, unlimited music streaming, and much more. They also support a wide range of phones under BYOP, making it easier for people to ring and activate their phones.