The 7 Best Prepaid Cell Phone Plans Unlimited Data
Nowadays, smartphones have become a tool for everything, and some of the activities involved are web browsing, video streaming, music streaming, emails, and more that need intensive data usage. However, the best way to handle all of this and not worry about reaching your data limit is by acquiring a cell phone plan with unlimited data. You can use the comparison tool to compare prepaid no-contract cell phone plans that provide unlimited data.
Moreover, many mobile virtual network operators (MVNOs) and even the major carriers, including Verizon, T-Mobile, and AT&T, sell unlimited prepaid plans at reduced prices compared to the high-end postpaid plans. Besides, many people disagree that you can now get a no contract, best-prepaid cell phone plans unlimited data. This article perused through all of the available unlimited prepaid plans and compiled the best for you.
Fortunately, with prepaid unlimited data plans, you can have unlimited streaming and other data usage without any worries about throttling or overage charges. Thus, data is precisely the essential feature of a phone plan for many users, especially with apps, such as Skype and WhatsApp, which comprise texting, talking, and video calling. Generally, these apps utilize data, and many consumers communicate primarily via them instead of using texts or minutes.
How Does Prepaid Unlimited Data Work?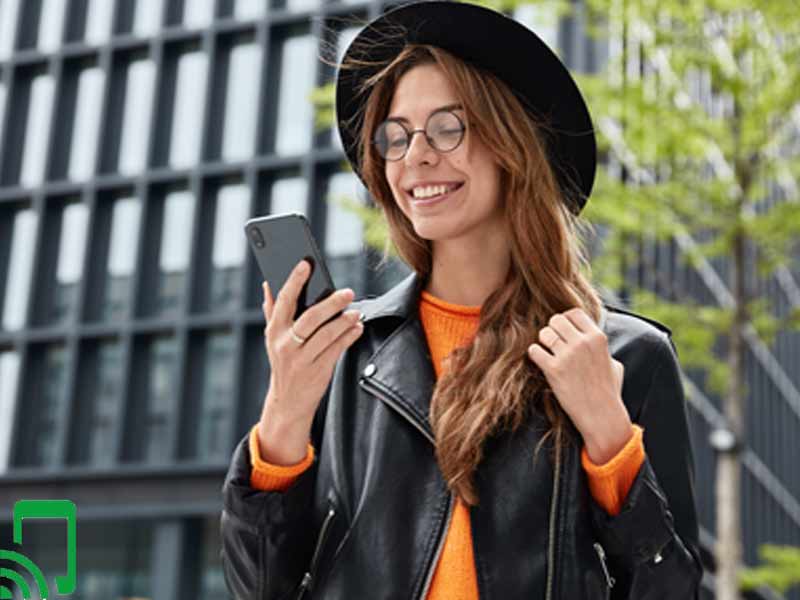 Prepaid phone plans are quite simple to understand. In this case, the consumer selects a plan with a given amount of text messages, minutes, and data depending on his needs and then pays upfront for those features in advance.
Usually, an unlimited data plan offers unlimited data for a specified period, like one month. Prepaid phone data plans are a plus due to the following reasons;
No contract
No credit check
You can switch plans or carriers completely, anytime.
You pre-pay for what you think is enough for you.
You can still have quality streaming and coverage and never feel the difference between postpaid and prepaid.
With prepaid cell phone plans unlimited, there are no overages, and you can stream to your satisfaction. Most people using Whatsapp and Skype prefer having unlimited data than texting or talking.
What Do You Consider In a Prepaid Cell Phone Data Plan?
i) Data allotment
Some prepaid plans feature unlimited data, some data, and no data. Thus, ensure you pick the one that matches your actual data consumption, as overages charges can be pricey.
ii) Data speeds
There are prepaid plans with some limitations on data speeds, either in the form of a throttling threshold or low overall download rates. You'll need to consider how that could affect your daily phone use before you sign up.
iii) Contract flexibility
Prepaid plans should offer flexibility and should feature a pay-as-you-go and switch-when-you-want structure. The recommendable prepaid data plans are no-contract plans.
iv) Plan Pricing
Prepaid plans expectation is affordable, so you need to consider an individual plan within the range of $40 or less. However, the multi-line recommendation should be under $100 for three lines according to prepaid cell phone plans comparison chart provisions.
v) Network performance
You should consider what network your carrier uses. The prepaid plans are a great way to enjoy the first-class network at an affordable price.
vi) Perks
For prepaid plans, be aware upfront that you won't enjoy many perks, like streaming subscriptions or other discounts. So when you find a prepaid plan with extras, you need to take note.
What Are The 7 Best Prepaid Cell Phone Plans Unlimited Data?
1) Visible $40 Unlimited Plan- Best overall
Visible's prepaid phone plan gives you unlimited everything. This offering means to talk, text, data, and even mobile hotspot all unlimited. However, to make things sound better, you find all of that on Verizon's network for just $40 per month.
If you are first enough, you'll get your first month of service for only $25 per month. Visible becomes the best carrier by keeping everything online hence saving your overhead costs.
2) Verizon Prepaid Unlimited Smartphone Plan—Best Network
Apart from going through an MNVO, there are other and cheaper means to get on the Verizon network with unlimited prepaid data, including purchasing directly with Verizon.
Undeniably, the major carriers save their networks' best service for their direct customers. Thus, if you need the best of what Verizon provides, this is the prepaid plan for you.
Although pricey at $60 per month, this plan gives you unlimited talk, text, and data, 30 GB of priority high-speed 4G LTE data, HD streaming, and that's even with an autopay discount. Besides, this prepaid data plan offers the best coverage in the country.
3) US Mobile Unlimited
For just $40 per month plus a $2 service fee, you receive unlimited talk, text, and up to 50 GB of prioritized high-speed data. However, that's a threshold you'll typically only realize with the big carriers.
On the downside, the speeds get limited to 5Mbps, but they should be fast enough to handle most user needs. You can upgrade to higher speeds over 200Mbps and get mobile hotspot data for an extra $10 per month.
Additionally, you can get 10 GB of international roaming data at 4G speeds, depending on the number of lines you activate. You'll get access to perks such as free Disney+, Apple TV+, Netflix, Spotify, and more, a rare feature with most prepaid unlimited data plans. US Mobile works on both Verizon and T-Mobile Networks.
4)  Boost Unlimited plus—Best for Hotspot
Although Boost Unlimited Plus is a pricey prepaid phone plan among the selections here, it has always been an ideal choice for prepaid plans. Interestingly, their plans come loaded with extra perks like HD streaming and free giveaways.
Currently, customers can receive free access to the Tidal music streaming service. This plan provides a massive amount of mobile hotspots of 30 GB. The said hotspot is unusual for prepaid plans.
This level of tethering data is familiar with the higher-end postpaid plans provided by the major carriers. Thus, with so many consumers doing work from remote places, the mobile hotspot has become more critical than ever.
5) Simple Mobile $50 Unlimited Plan—Best for Multiple Lines
The Simple Mobile $50 Unlimited prepaid phone plan is one of the family cell phone plans with unlimited data. It comprises unlimited talk, text, and high-speed data on T-Mobile's network. Besides, you'll also have 5 GB of mobile hotspot or pay a little more to scale up to 10 GB.
The most exciting factor about this Simple Mobile $50 Unlimited prepaid phone plan is what happens when you add more lines. For each additional line, it will only cost you an extra $25 per month. Most importantly, that's a pretty sharp discount and is especially advantageous since it's hard to get good family plans on the prepaid market.
 6) AT&T Prepaid Unlimited Plan
If the price of AT&T's postpaid unlimited plans puts you off, you can always board the prepaid route. And honestly, AT&T's Unlimited Plus plan is undeniably a good deal.
The unique features include 5G coverage, HD video streaming, a $5 discount for autopay, and a 10GB LTE hotspot. Most prepaid plans generally don't provide a lot of benefits, but AT&T's plan is exceptional.
However, you also have access to AT&T's 5G network that's unavailable to the carrier's other prepaid plans. The unlimited Plus features perks such as HD video streaming, 10 GB of mobile hotspot data, and 100GB of personal cloud storage.
Notably, AT&T has another unlimited prepaid plan that costs $10 cheaper, at $50 a month after a $5 discount. Unfortunately, this plan lacks the same perks, so in this case, it is worth upgrading.
7) T-Mobile Prepaid Unlimited Plan
The above plan is T-Mobile's lower-cost prepaid plan. The best thing about T-Mobile's prepaid unlimited plan is it offers you the chance to save on the pricier Magenta plan. The plans cost $50 with taxes and fees not included. However, this prepaid option provides you unlimited data, but nothing else.
Unlike T-Mobile's regular plans, taxes and fees aren't included in the price, so your bill will vary slightly from month to month. The unique feature included in this plan is scam caller blocking.
On the other hand, there is a more expensive option available for $60 that includes 10 GB of LTE hotspot data. The $50 plan limits you to 3G speeds. But at that price, it's better off upgrading for the T-Mobile essential plan.
Bottom line
You don't have to engage in a long-term contract with the provided prepaid plans and pay a huge chunk of money for a great cell phone plan. These days there are dozens of small prepaid carriers out there striving to provide you with the best and most affordable deal with no hidden costs. The plans offer flexibility since you can switch from one value to another when the need arises.
However, since we live in a very connected world that involves many mobile phones and devices use, and often that means you always need access to seamless internet wherever you are. Besides, smartphone users are consuming their mobile data faster than ever, and for this reason, there is a dire need to go the unlimited way.