Does TracFone Allow Bring Your Own Phone
TracFone is among the major service providers that offer the best plans one could ever imagine. If you wish to opt for no-contract cellular plans they got you covered and at amazing prices too. The company is well established since it got into the market back in 1996. Due to this, they understand every customer's need, and this leads us to the Tracfone bring your own device program.
TracFone is an MVNO. This means that it leases networks from major service providers hence the type of network technologies vary. Due to this, the Bring your own device plan has few limitations with regards to the network technology being used by your phone. Whether your phone works under GSM or LTE, it is still accepted under their network only if it is domestically made. TracFone offers a simple application proves for those opting for BYOP.
You can easily apply for a phone plan directly from their website and never have to go through lines at retail stores. BYOP also comes with a lot of benefits not only for new customers but also for existing customers. You can get discounts on every line you buy or a discount on cell phone plan for a limited time. You are also assured of reliable network coverage across the country. Now let's learn on some keynotes regarding how to bring your phone to Tracfone.
Which phones are compatible with TracFone?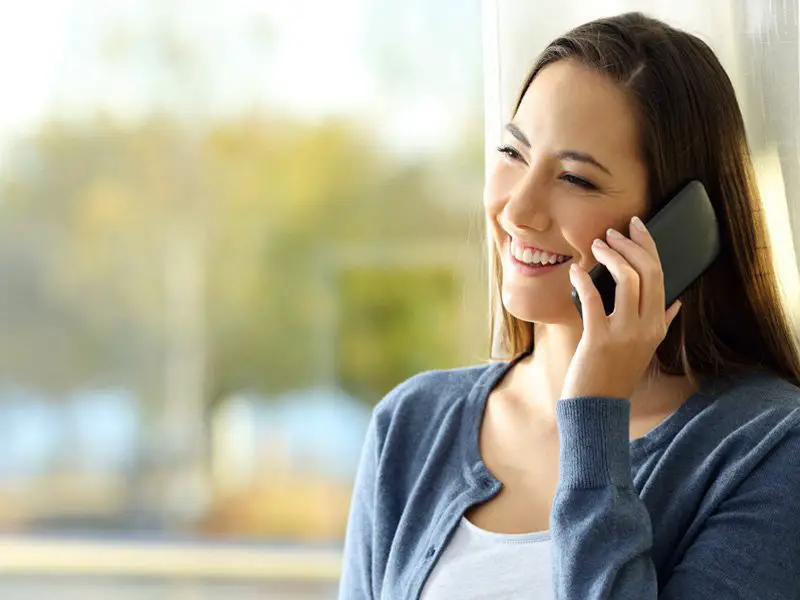 As I mentioned earlier, TracFone offers a diverse number of devices which can work under their network like Tracfone flip phones for seniors. It leases network from all the major service providers, so if your phone is under GSM network or CDMA network, it will still be compatible with their network.
Also, if you used your phone from the following service providers, the process to know whether your phone is compatible will be very simple;
Verizon wireless phones
AT&T phones
T-Mobile phones
Sprint mobile
TracFone also offers a platform whereby you can check on phone compatibility.
Read More: Does Boost Mobile Work With Tracfone? Find out in this short guide!
What are the Terms and conditions or BYOP at TracFone?
Most terms and conditions cut across most carriers and the same case also applies to TracFone wireless. Below are the dos and don'ts when it comes to BYOP at TracFone;
The phone should be unlocked
The device should never have been stolen
The phone should be a domestic version (International devices are not acceptable as of now)
Other terms and conditions can be found at their website. If you wish to make further inquiries, you can do so by contacting customer care.
How to Port your number to TracFone
Aside from BYOP program, people can still port their old number to TracFone's network. Tracfone offers a simple porting process which if everything goes smoothly; you can start using your old number at their network in under 2 hours. Below is what you need to know before you start the porting.
Do not deactivate a plan with your previous service provider as this will lead to a permanent loss of your number
Make sure to notify your previous service provider that you plan to port your number
Negotiate on the termination fess with your previous SP
TracFone may request some personal details for the process to be complete. They may also contact your previous service provider for quality checks;
Your phone number
The last three digits of your social security number
Billing statements from your previous SP
Once everything seems to be in order, the application process can take between 2 to 24 hours to be approved.
Guide to Bring your Device to TracFone
Step 1: Check phone compatibility
We have already talked on phone compatibility so the process will be very simple. If the device is not compatible, you can get a phone from their online or retail stores at a very affordable price.
Step 2: Buy a sim card if you need one
Some devices may not need a sim card especially if they work under CDMA networks. However, if your device works on either LTE or GSM, then it is necessary to buy a sim card. The sim card kit can be bought from their online store at an affordable price.
Step 3: Choose a plan
TracFone offers no contract or family plans which you can choose from. I would recommend the no contract option because if their services do not impress you, you are free to opt out from their services.  The best no- contract plans offered include the following;
$15 plan
This plan gives you 200 minutes, 500 MB of data and 500 texts for 30 days
$20 plan
With this plan, you get 1GB of data, 300 minutes and 1000 texts.
$25 plan
You get 500 minutes of talk time, 1000 texts and 500 MB of data.
$35 plan
This plan gives you 750 minutes, 1000 texts and 1GB of data
$45 plan
With this plan the user gets 1.5 GB of data, 1000 texts and 750 minutes.
$50 plan
This plan gives you 2.0 GB of data, 750 minutes and 1500 texts
$125 plan
This is the best plan offered by TracFone. The user gets to enjoy 1500 minutes, 1500 texts and 1.5 GB of data.
Step 4: Activate device
After buying a phone plan and a sim card, the next step is to activate the device. This can be done straight from the company's website. If you have TracFone's account, just sign in and you will see the prompt to activate the device. Follow the onscreen instructions and the process will be complete.
Bottom Line
TracFone aims to make work easier when it comes to communications. The Bring your own device program has been simplified to simple steps so that it is easier and faster for the whole process to be completed. They also have a reliable 24/7 customer care support that will help you at any time of need. The plans are also very affordable since they start at around $15 per month. You can also cancel any time because they are no-contract plan.