How to Switch From Boost to Verizon?
While switching to Verizon from boost may not be the cheapest option around, if you are a data-heavy user, want the best possible coverage and connection or you simply want your phone serviced by one of the best networks in the country, then there are no two ways about it; you have to consider Verizon.
Making the switch from Boost to Verizon is not as difficult as you had probably anticipated. Why? CDMA (code division multiple access) and GSM (global system for mobiles) are the two radio networks used by wireless carriers and cell phones. Sprint and Verizon are the two main CDMA carriers in the U.S and Boost is an MVNO operating under Sprint. It is therefore easy to switch a phone from Boost to Verizon since you are not switching network types.
In terms of relevance to 3G and 4G LTE bands and frequencies, GSM and CDMA use 3G technology. It is important, therefore, to ensure your phone has ample 3G compatibility since this is the network your phone will fall back in the absence of a 4G signal. With Verizon's 4G LTE accessible to 96% of the United States as of 2016, and their 5G now live in many locations, it is not inconceivable for you to want to make the jump from Boost to Verizon. Today, switching to Verizon has several incredible perks and is well worth your time. If you play your cards right, you may yet walk away with a Verizon wireless free government phone.
What IS The Benefit Of Joining Verizon?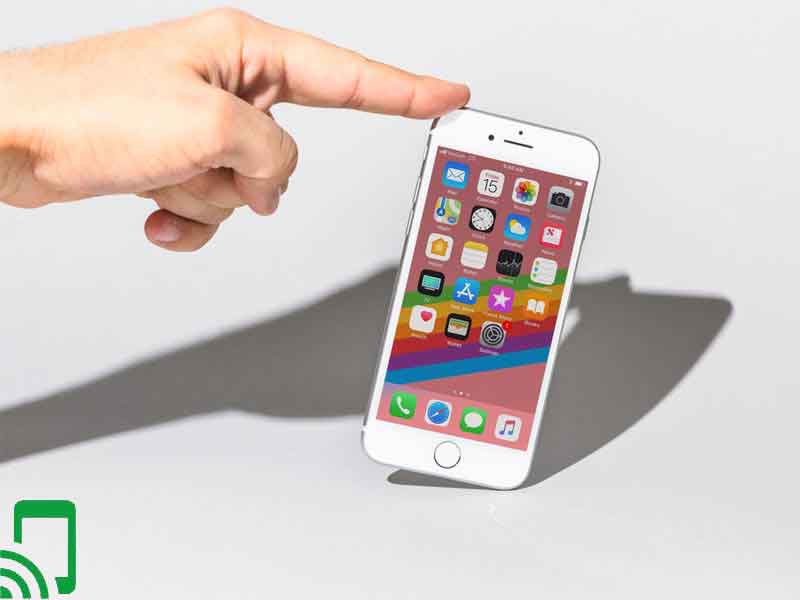 Since 2013, Verizon wireless has consistently ranked highly in the areas of call performance, text performance, data performance, and network speed and network reliability in the Root-Metrics Root-Score awards. Here are some of the benefits you'll get from making the jump to Verizon;
1. Great Coverage
Verizon offers the best coverage available in the country, with 99% of the United States covered by their 4G LTE network and a variety of small carriers (MVNO'S) operating on the Verizon network to give you great coverage. Even with Verizon having the best coverage, I highly advise that you check the coverage guide in your area.
2. Top Notch Protection
Verizon helps you keep your smartphone safe from malware and viruses with its Support and Protection application for android. The app can scan for viruses and offer browsing protection for free.
3. Verizon 5G
It's not just 5G, it's Verizon 5G. Verizon 5G, now live, in more places countrywide, provides ultra-fast speeds, ultra-low latency, and massive capacity. Verizon 5G Ultra-Wide-band is just the thing to help you stay on top of your game.
4. Variety Of Plans For Different Customers
Allowing you to choose from a multitude of data, talk and text wireless plan including mix & match, pre-paid and family plans, Verizon offer a large variety of plans to suit each person's individual needs. Not only have that, but Verizon phone deals for existing customers are some of the best out there.
5. The Awards Tell It All!
Though not a definite measure of excellence, Verizon has won the Open signal, J.D Power and Nielsen awards for 4G coverage experience, network quality and video quality respectively.
The Complete Guide on Switching From Boost to Verizon
Yes, switching phone carriers can be a hassle-free process! And you can do it without losing your number. Here's how;
1) Gather All Your Details
Once you have decided to make the move to Verizon, you will need to put together some information to help you make the change, including;
Your name and address
The account number on your bill
Account password or pin
Your phone's ESN/IMEI number (if keeping your phone)
Phone number (if keeping your number)
With these details, making the switch should be smooth sailing.
2) Make the Switch
Now that you've gathered all the relevant details, it's time to make the switch officially. Yay! You can make the switch online or in person, but sometimes it's better to have someone guide you through the process. In this case, just visit a Verizon office near you and a customer care representative will help you through the process.
3) To Port Or Not To Port?
Afraid of having to get a new number and updating everyone on your new number? Well, here's some good news. The Federal Communications Commission prevents your current cell phone company from refusing to let you keep your number. Talk to a customer representative at Verizon and ask them (hopefully they'll say yes) if you can keep your old number.
4) Keep Your Old Device Or Trade In?
If you are in love with your current device or you just got a new cell phone, you don't have to buy a new phone to switch to Verizon. Verizon has a Bring Your Own Device program that allows you to keep your old device as long as it's unlocked.
If your phone has seen better days, it may be time to trade it in and get a free phone when you switch to Verizon and sign up for the introductory Verizon Unlimited plan.
Read More: How to Find Verizon APN. We discuss Verizon APN and how to configure the settings on your device!
Can A Boost Phone Be Compatible With Verizon Network?
Do you want to switch to a new network without going through the hustle of losing your contacts, pictures, and videos? Verizon's bring your own device policy was tailor-made for you.
First, check your boost phone eligibility on the Verizon website by entering the devices' IMEI number. If the device is eligible, you not only get to keep the phone you love, you also receive $250 when you bring your smartphone which you should receive within 30 days of activating your device, hence you switch phone carriers without paying much beyond the $30 activation fee.
You may need to unlock your phone before you activate it, but your previous service provider can take care of that. And if your device isn't compatible, worry not, for it may still have some value. Your device may be eligible for a trade-in for a Verizon gift card.
Read More: What Towers Does Boost Mobile Use 2022? Get up-to-date information on the towers used by Boost Mobile to provide services!
Final Thoughts
Long gone are the days when switching cell phone carriers were the bane and blight of our lives. Whether it's because you're unhappy with your current network's service (quality of coverage, internet speeds or standard customer service), or because another network offers perks you just can't turn down, worry not. Today, switching to a new provider is as easy as choosing your new carrier and following the steps in this article.