The 7 Best Samsung Refurbished Phones Reviews
In modern society surrounded by technological innovations left right and center, everyone wishes to have a classic smartphone that will make one relevant to the emerging issues around the globe. However, the problem is that some of these smartphones are way too expensive to be afforded by the common citizens hence the introduction of Samsung refurbished phones has played a very great role in ensuring that the affordability of the devices is reasonable. For this reason, customers are opting for refurbished phones to save money.
Refurbished phones are perceived differently by people, they are those who think that the lower prices imply that something is wrong with the phone but that's not the case. When we talk of refurbished phones, we mean that the phone was manufactured to be sold as new but for whatever reason, it was returned to the manufacturer. In most cases, there is nothing wrong only that the buyer didn't like the phone and returned it. Or, it could be a kind of hardware problem like a cracked case, scratches on the display and such minor issues.
Shopping for a refurbished phone is not a walk in the pack. It takes a lot of thorough research and understanding. In this article, we are going to feed you with information that will help you navigate in the buying process and make the right choice. Unfortunately, it's hard to know the exact reason why the phone was returned to the seller to be sold as refurbished. For purposes of clarity, you can shop in MetroPCS Samsung phones because they got plenty of refurbished phones at a much discounted price.
Are Refurbished Samsung Phones Good?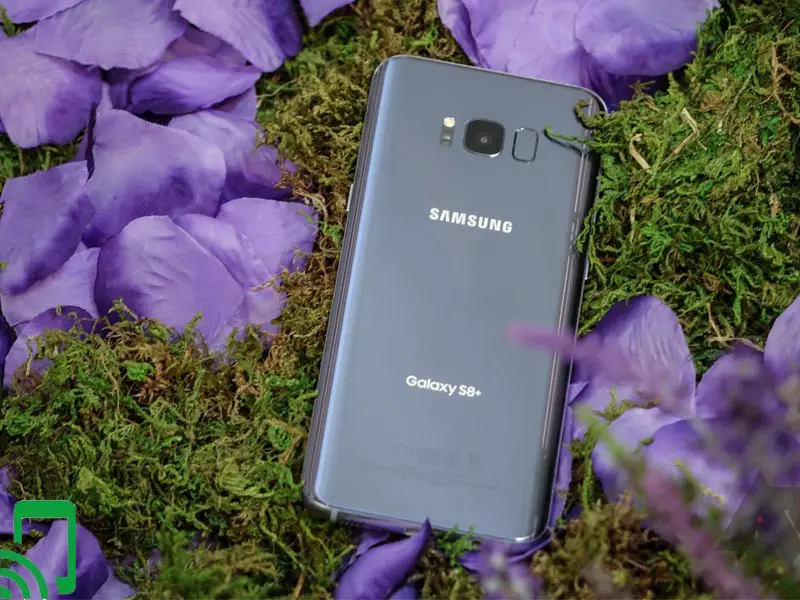 Many buyers believe that Samsung phones are the best quality phones and there should be no cases of malfunctioning or hardware issues. Nevertheless, refurbished Samsung phones should not worry you as the phones to be certified as refurbished undergoes a detailed scrutiny of every feature by the technical team.
Remember, these are the same engineers who build the new phones so there is no doubt that the refurbished phone would be as new as ever. Moreover, when a phone is returned to the manufacturer, the same Samsung engineers who build the new phones take it apart, do inspection, replace the damaged hardware, reassemble it and update the software.
Samsung refurbished phones can be such a great deal, they are technically new but you get them at a fair price. Each re-manufactured device ought to pass more than 400 serious tests to confirm that its back to its original state.
What Are the Considerations When Shopping for Refurbished Samsung Phones?
Warranty
Make sure that there is a warranty offered for the refurbished phones. Some manufacturers offer a full warranty while some third parties won't offer any. Warranty is very important for quality checks so shop right!
Seller
When shopping for refurbished phones buy from the original company or a reputable store. They do the best reconditioning process and offer a guarantee that the phone is in good working condition.
Price of the product
It's true that refurbished phones are basically cheap but if you see a retailer selling a refurbished phone for something like half the retail price or less, then you need to think twice. Be careful not to buy a steal.
Date of manufacture
Just keep in mind the age of the device you are shopping for. Sometimes companies won't be selling the latest version of the refurbished phones, but instead the previous models that might be just too old.
What Are The 7 Best Samsung Refurbished Phones?
1. Samsung Galaxy S10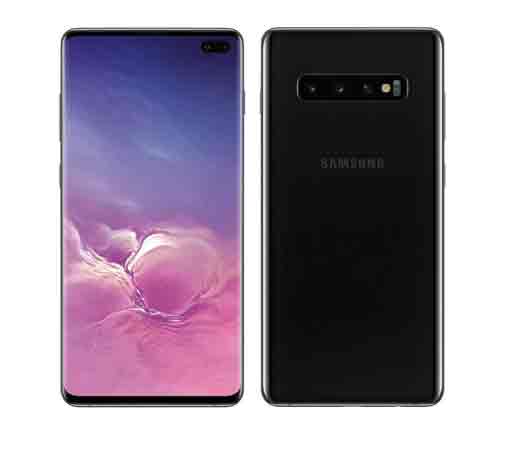 If you are a person who deals with huge softcopy files you don't have to worry about the storage space. This smartphone has a big memory capacity of 128GB hence storage of important files is greatly enhanced. Besides, the immersive display offers a clear and detailed viewing of content without obstruction.
The interesting feature about this device is how it uses artificial intelligence to control power usage, by mastering when and how you are using your phone. This smartphone has a powerful pro-grade camera that captures brilliant beautiful photos and credible videos.
If you have to wonder where to find a pocket-friendly phone with good camera quality then worry less, the Samsung galaxy s10 will get you sorted. Also, the phone caters well security issues that protect the confidentiality of the contents inside your phone. You can only unlock using your fingerprint ID with just the first touch.
PROS
Factory unlocked
It is cheap
Nice camera specs
Power saving
Immersive display
CONS
It is prone to wear and tear
2. Samsung Galaxy Note 10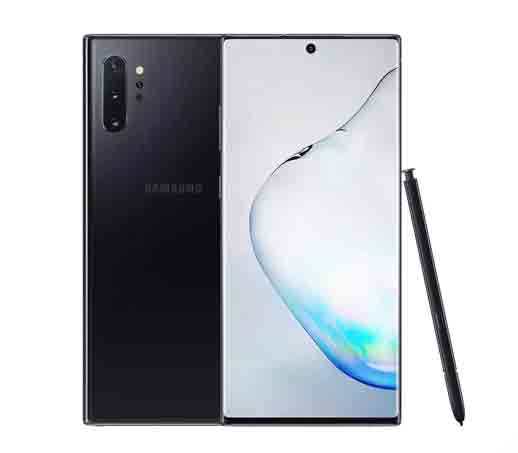 The battery capacity of 3500 mAh provides power seamlessly all day long with super charging speed and a wireless power share. Besides, it has a long-lasting intelligent power that saves on power wastage. The stylus pens help to improve on the flipping, editing, handwriting and typing speed.
The gigantic display of 6.3″ gives an expansive viewing. Also, the ultrasonic display fingerprint ID enables the user to unlock the device very conveniently with a lot of confidentiality. The camera quality is just amazing; the 10 MP Selfie cameras with dual pixel 12MP provide a very high zooming power of 2X zoom.
The back camera has 16MP ultra-wide that captures true to type photos with excellent clarity. For storage purposes, you got all you need. the memory status has 256GB storage capacity plus 8GB RAM that enables massive storage of data and files. More data can be stored untampered with for future use due to sufficient storage space.
PROS
Expansive memory
Beautiful design and display
Quality camera
Pocket-friendly
90 days warranty
CONS
3. Samsung Galaxy S9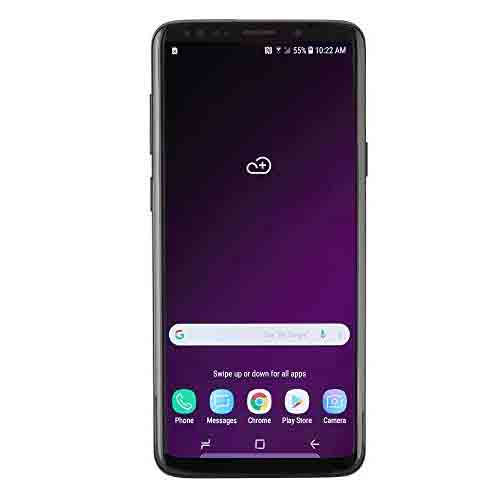 This is a certified Samsung refurbished phone with the most outstanding features like the camera quality. It is a super speed dual pixel camera with the rear dual camera that gives out brilliant photos and videos with awesome clarity. For the photo lovers' individuals, galaxy S9 will be a good deal for you.
Besides, it has an infinity display with an edge to edge immersive screen that gives out clear contrast-enhancing your entertainment experience. The design looks lovely with coral blue color. Also, this smartphone is factory unlocked and is among the boost mobile Samsung phones.
The device has an IP68 rating which is highly resistant to splashes, spills, and rain so such environments should not limit its functionality. If you are a sporty person, you can do cycling and work out even while it's raining. The memory size is 64GB which is expandable up to 400 GB hence storage space is unlimited. You can store as many items as you would wish.
PROS
Water-resistant
Expansive memory
Pocket-friendly
Excellent camera specs
Attractive design
CONS
4. Samsung Galaxy A50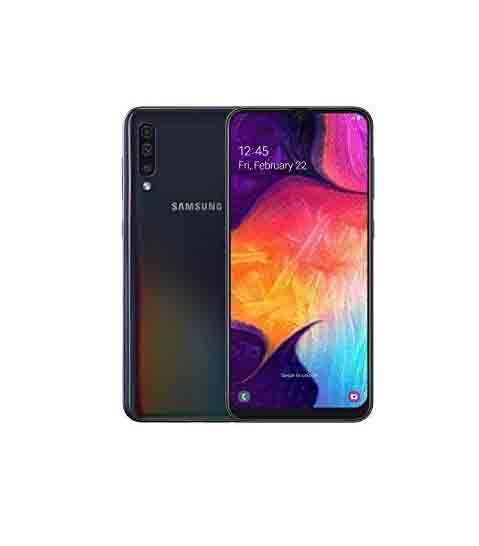 The Samsung Galaxy A50 is the perfect upgrade smartphone you've all been looking for. First, it has an inbuilt memory of 64GB with an expansive memory of 512GB. Besides, the phone has a flaw detection feature that automatically alerts you when the photo isn't perfect.
The 6.4″ super AMOLED edge to edge display enables you to broaden your viewing and entertainment experience. The device is compatible with major US GSM networks and CDMA networks for wireless voice, data and messaging services.
The camera specification is 25 MP that enables you to capture vibrant photos and moments the way you want with the amazing multi-lens camera. Whether it's on a day or night mode, the photos produced are stunning. The battery power up quickly with fast charging and can last up to 35hrs under typical usage.
Besides, the slimy designed Samsung galaxy A50 suitably fits into your pocket. However, this smartphone is the best refurbished in the boost mobile Samsung phones.
PROS
Good quality camera
It's not bulky
Long-lasting battery
Expandable memory
Buy new with 12 months warranty
CONS
5. Samsung Galaxy Note 9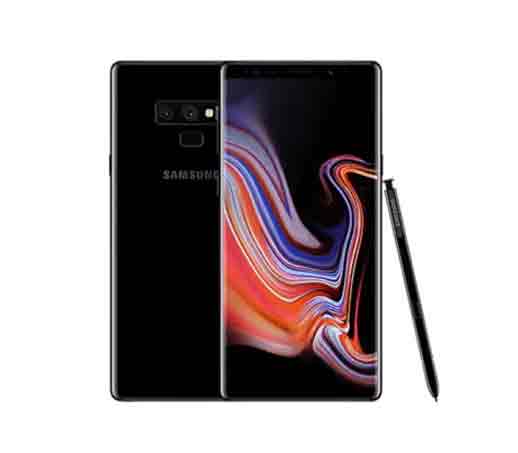 This an excellent choice of a refurbished phone. The android version 8.1 provides fast processing of data, downloading and seamless streaming of music and games over the internet. The 6.1 edge to edge super AMOLED touchscreen display provides an immersive viewing with a very clear contrast.
The octa-core processor 2.7GHZ +1.7 GHz CPU ensures a continuous and excellent performance. The design is very attractive with the lavender purple color that makes it look super lovely. When we talk of the camera, it packs 12MP back camera and an 8GB selfie camera that shoots stunning photos.
If you are using your phone for many hours, then the 4000 mAh battery will get you through your daily tasks as the capacity is long-lasting. Besides, when it comes to the storage of data and files, the memory is more than enough. The inbuilt memory is 6GB with the capability of supporting 128GB ROM.
PROS
Infinity display
All-day long battery
Expansive memory
Lovely design and color
Good camera features
CONS
6. Samsung Galaxy S8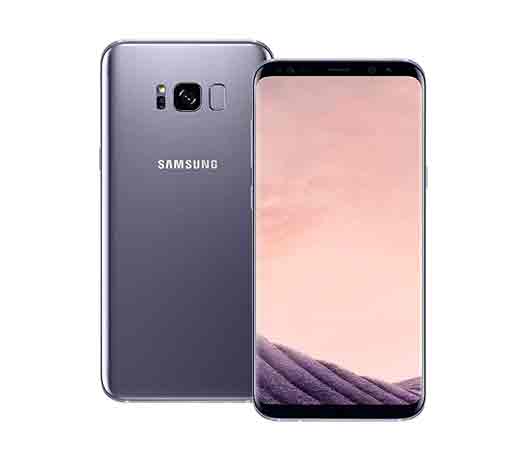 In a life full of fantasy, capturing every moment is very important. With these camera specs of Samsung galaxy s8, you won't miss a moment day and night. The rear camera packs 12MP while the front is 8MP, which captures sharp photos with fast speed and very accurate.
The internal memory has 64GB with a RAM of 4GB. The memory provides sufficient storage space for downloading applications and games. This phone features in the Samsung phones Verizon refurbished deals.
Moreover, the battery capacity for the redesigned Samsung galaxy 8 is 3,000mAh built to provide an 8-point battery safety check for efficient power supply and reliability.
It also has a curved 5.8″ infinity display with full frontal, edge to edge viewing and a full HD plus that can be changed to Quad HD Plus in settings, the display enables you to see more and clearly. The phone is factory unlocked and the compatibility is limited to Verizon and the GSM carriers.
PROS
Eye-catching display
Expandable memory
Fantastic display
The camera captures sharp and vivid images
Well designed
CONS
7. Samsung Galaxy A10s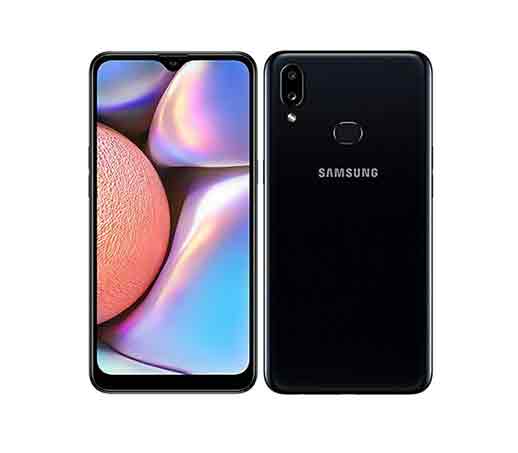 This smartphone comes as an upgrade of the Samsung Galaxy A10. It is amongst the most beautiful phones with an excellent display that comes with dual rear camera setup. Experience a vivid viewing with the end to end 6.2″ display with HD+ resolution than ever before with the Samsung galaxy A10s.
The camera features are just great, even in low light you will be able to shoot gorgeous photos with the 13MP +2 MP dual rear camera and the 8MP front camera for flattering selfies.it has also provided features such as accelerometer, virtual light sensing, and proximity sensor.
The galaxy A10s phone is a fit for multi-taskers as they can run multiple applications without missing any detail courtesy of the octa-core processor 2.0GHz. it improves on the processing speed and support on the general functioning of the software.
The battery capacity 4000mAh guarantees continuous multi-tasking ability and the general usage of the device and will keep you going throughout the day. The memory storage capacity is 32GB expandable up to 512GB plus 2GB RAM for limitless storage purposes.
PROS
Fingerprint sensor
Cheap price
Great camera specs
Expandable memory
Simultaneous run of applications
CONS
Bottom Line
If you are looking for a bargain by going for a refurbished phone, Samsung has the perfect deals for you. Best of all, Samsung is well known for manufacturing quality flagship and refurbished phones you just have to do your timing right and shop while the stocks last. You may think it's easy to buy a refurbished phone but it requires good research and that why we have provided the above information. Make sure you make the right choice.